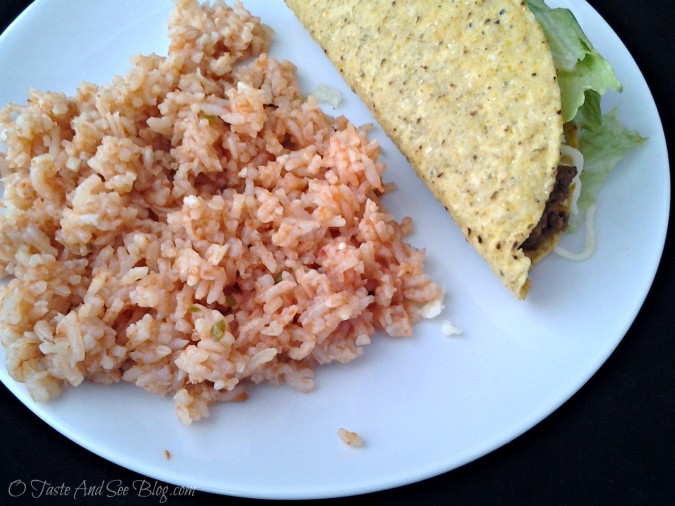 Authentic Mexican Rice
For a LONG time I've been a lover of all foods Mexican….except rice. It wasn't until we went to Mexico and had real Mexican rice that I began to like it. The packages we get here just aren't the same. My husband found this recipe online and thought "I" might like it…as it turns out I actually did. It reminds me very much of the rice we had in Mexico. Peas and carrots could be added to make it even more "authentic".
There are several steps to making it and longer cooking time is needed, so planning ahead is a must.
Here's the Recipe:
(Ingredients listed in printable recipe at bottom)
Rinse rice in a mesh strainer under running water until water runs clear – about 5 minutes (This step is very important – it rinses away the starch and keeps rice from being sticky)
Remove excess water by shaking or allowing to stand in strainer for a few minutes
Preheat oven to 350 degrees
In a blender or food processor, combine onion and tomatoes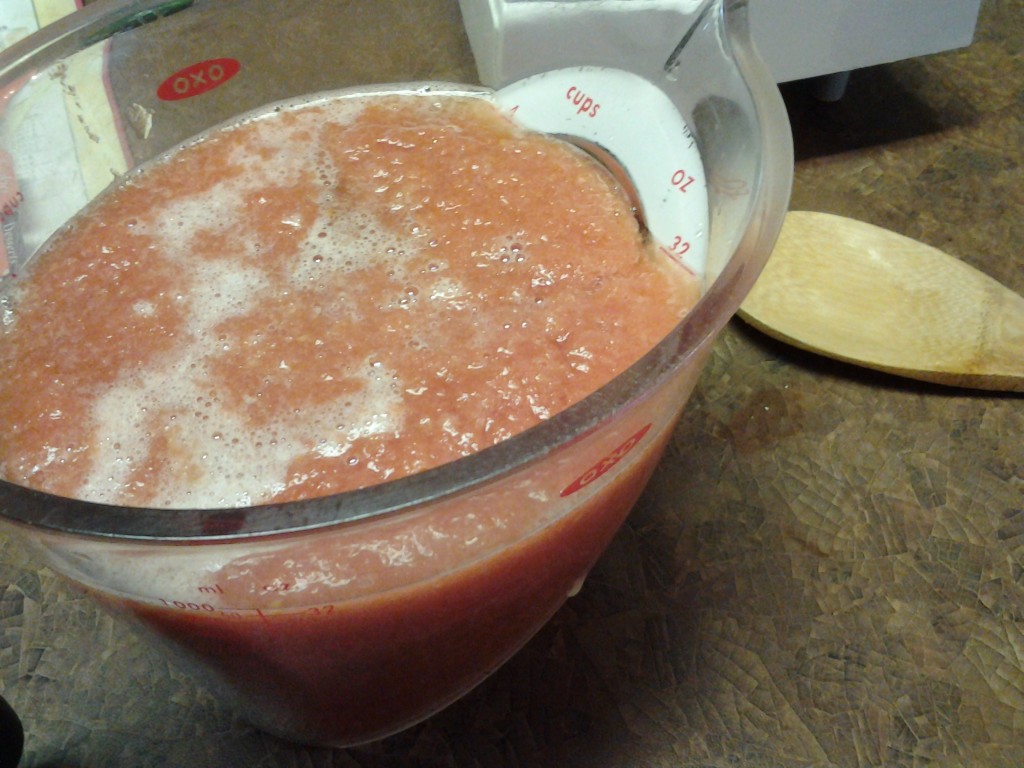 Measure exactly 2 cups (1 can of tomatoes and 1 small onion should be right at 2 cups if it's a little less just add a little extra chicken broth)
Add 2 cups chicken broth to tomatoes and stir
Remove seeds and ribs from jalapeno and finely chop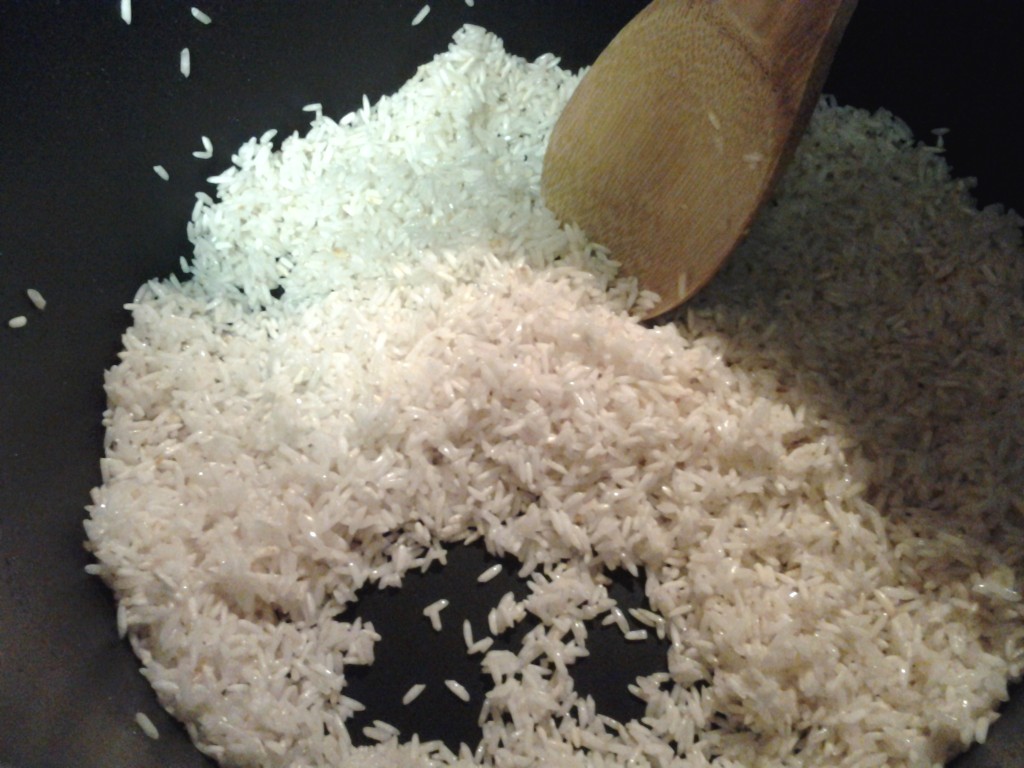 Heat oil in dutch oven over medium high heat and add rice
Fry until light golden and translucent – about 6-8 minutes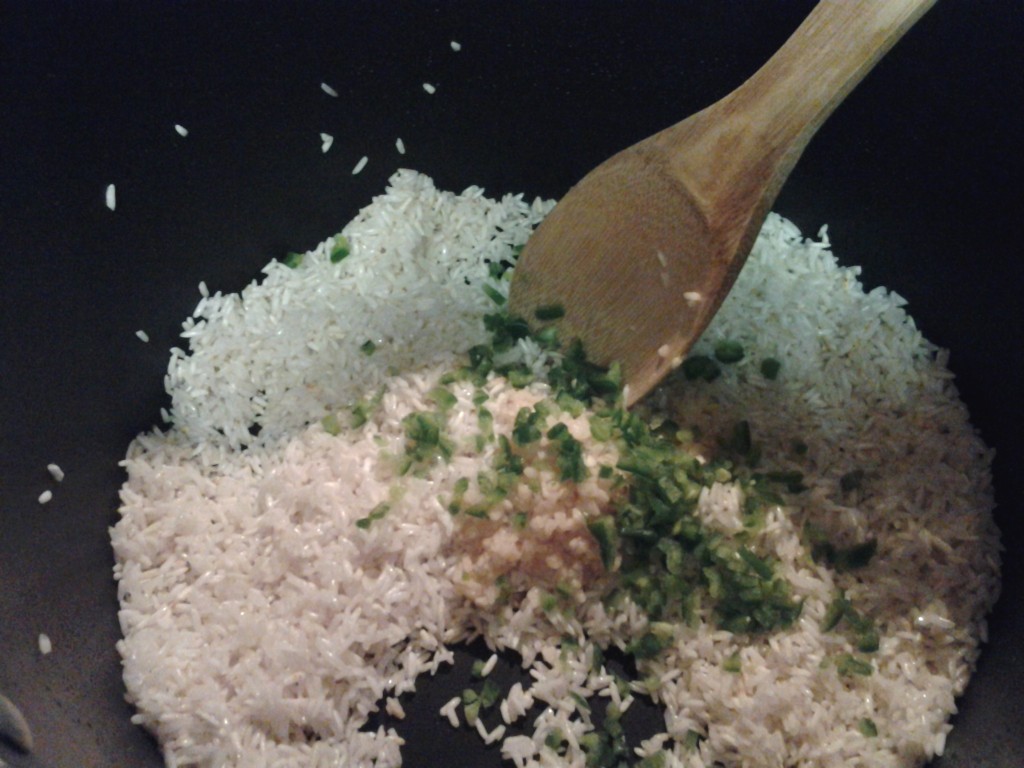 Reduce heat to medium and add garlic and pepper
Cook, stirring constantly, about 1 1/2 minutes longer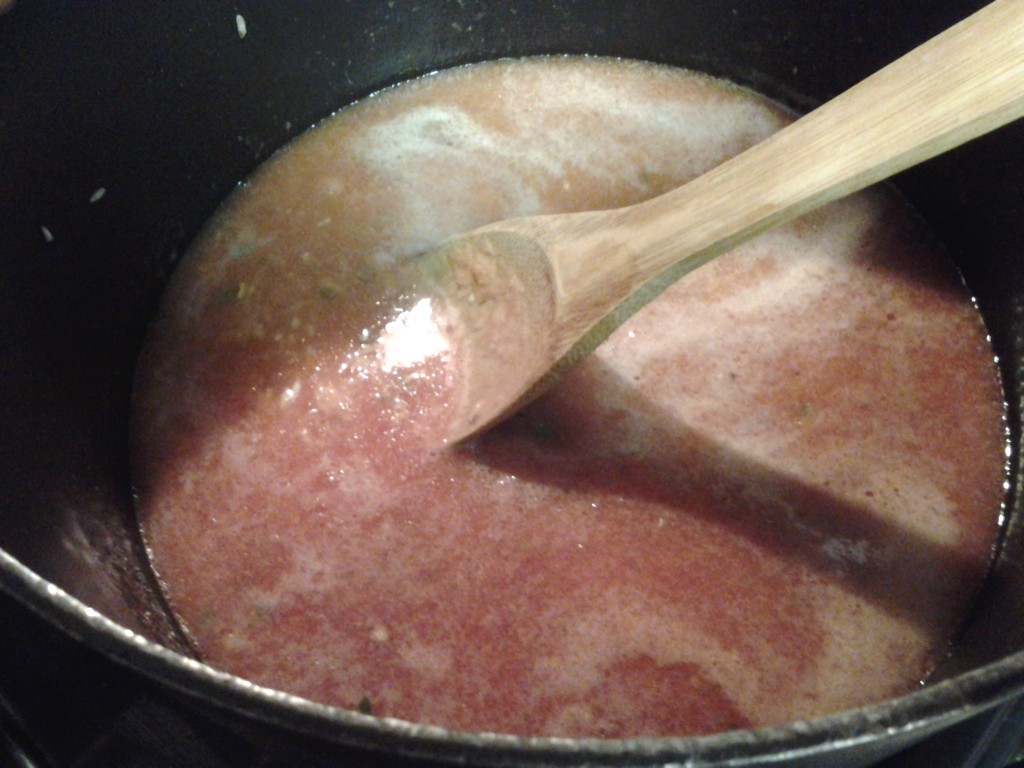 Stir in broth-tomato mixture and salt
Increase heat and bring to a boil
Cover pan with lid and transfer to hot oven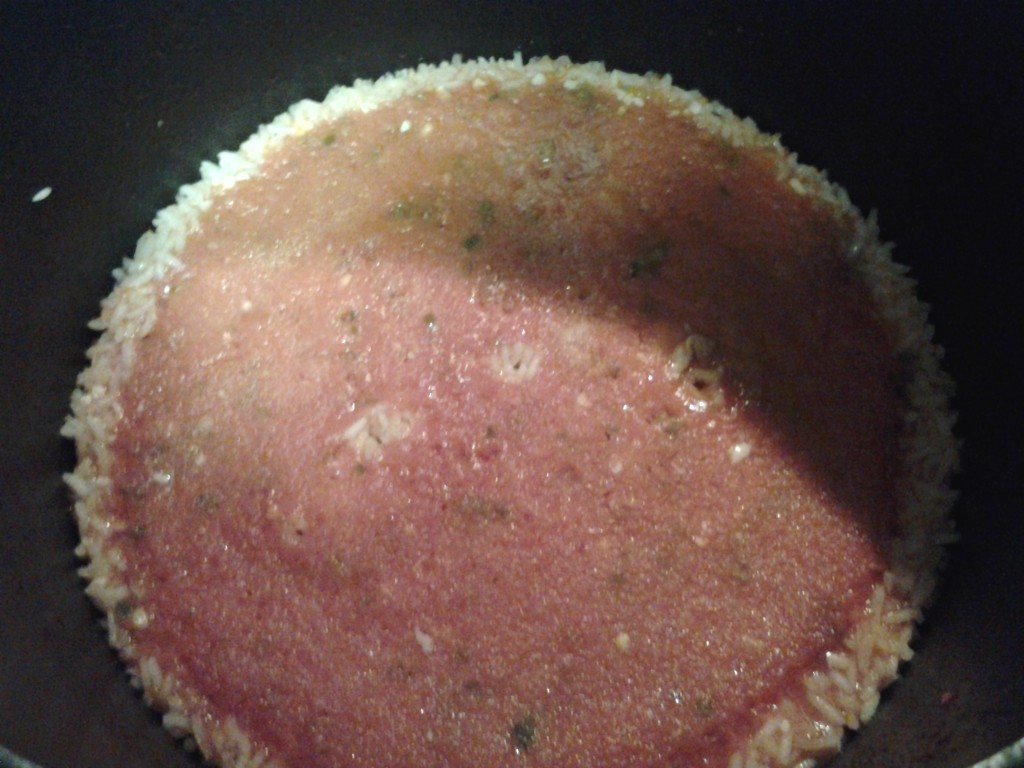 Bake 15 minutes then remove from oven and stir
Return to oven, with lid, and cook 20 more minutes or until all liquid is absorbed
Serve with more jalapenos and chopped cilantro if desired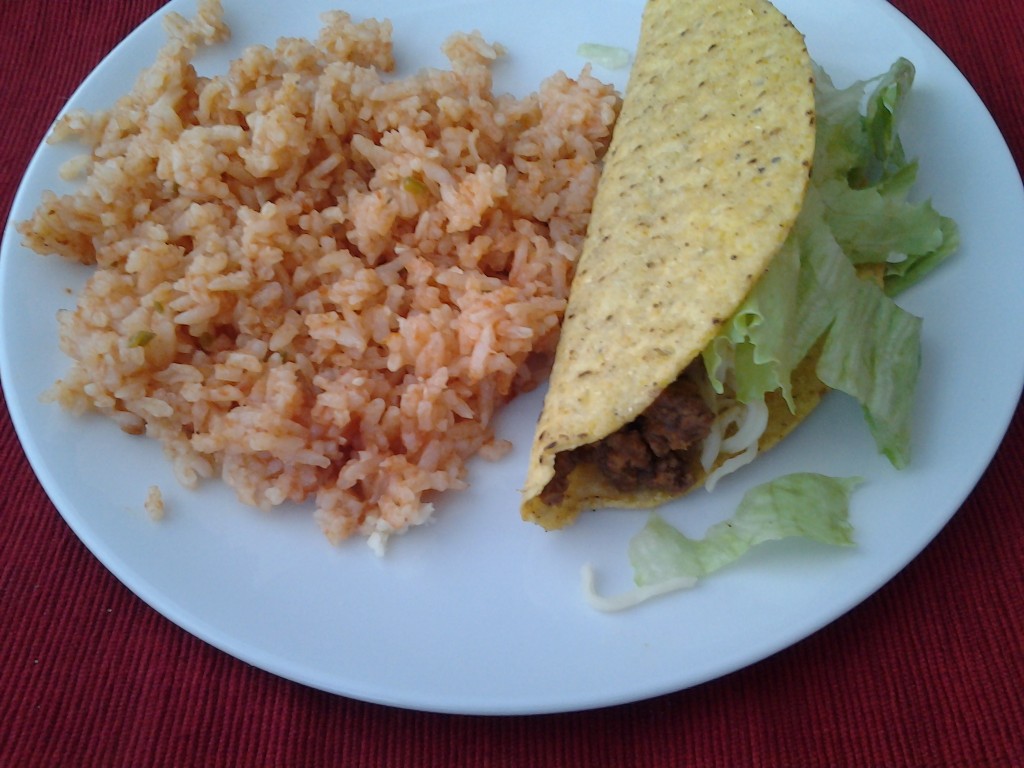 This makes a A LOT of rice so it's great for serving a crowd.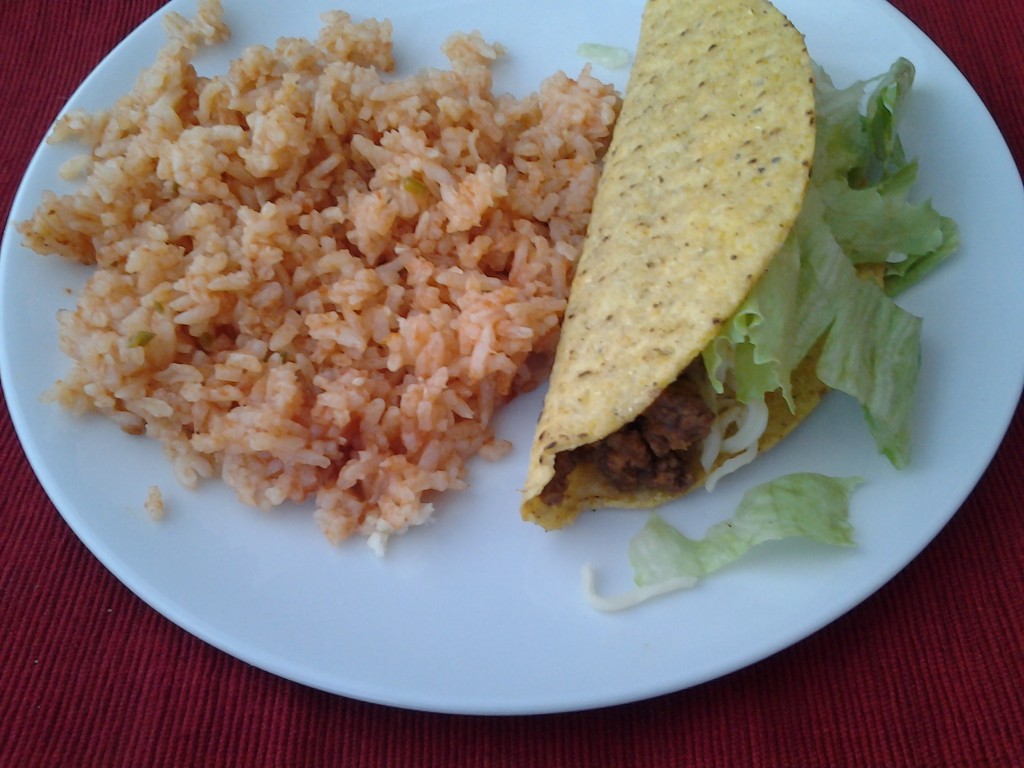 Mexican Rice
2013-09-18 00:05:02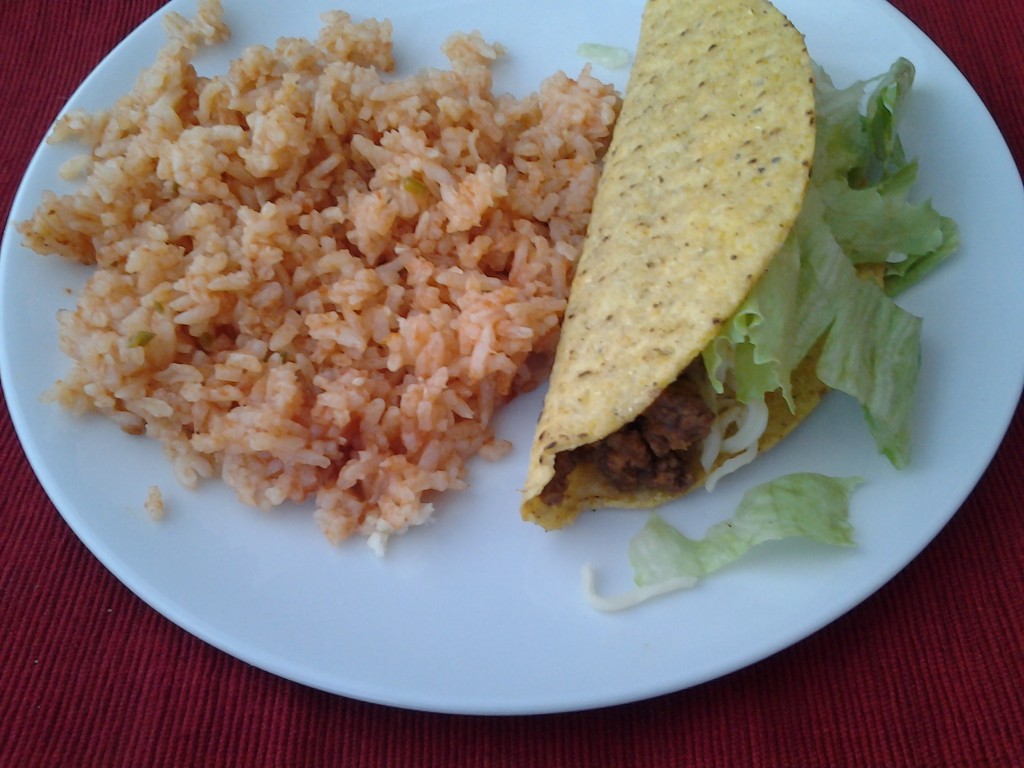 Serves 10
Ingredients
1 can dice tomatoes
1 small onion
1 jalapeno pepper - chopped and seeded
2 cups long grain white rice - rinsed
1/3 cup canola oil (or other oil that can withstand high heat)
4 cloves minced garlic - or 2 teaspoons minced garlic in jar
2 cups chicken broth (if making your own with bullion cubes omit salt)
1 1/2 teaspoon salt
Optional
chopped cilantro
lime slices
Instructions
Preheat oven to 350 degrees
In food processor or blender process onion and tomatoes
Measure exactly 2 cups
Add 2 cups chicken broth to tomatoes and stir
Remove seeds and ribs from jalapeno and finely chop
Rinse rice in a mesh strainer under running water until water runs clear - about 5 minutes
Remove excess water by shaking or allowing to stand in strainer for a few minutes
Heat oil in dutch oven over medium high heat and add rice
Fry until light golden and translucent - about 6-8 minutes
Reduce heat to medium and add garlic and pepper
Cook, stirring constantly, about 1 1/2 minutes longer
Stir in broth-tomato mixture and salt
Increase heat and bring to a boil
Cover pan with lid and transfer to hot oven
Bake 15 minutes then remove from oven and stir
Return to oven, with lid, and cook 20 more minutes or until all liquid is absorbed
Serve with more jalapenos and chopped cilantro if desired
Notes
1 can of tomatoes and 1 small onion should be right at 2 cups if it's a little less just add a little extra chicken broth
The original recipe calls for 3 chopped jalapenos but I only use one large
Rinsing the rice is very important - it washes away the starch and keeps rice from being sticky
This easily serves 8-10 people
O Taste and See https://otasteandseeblog.com/
Linked with
Tumbelweed Contessa