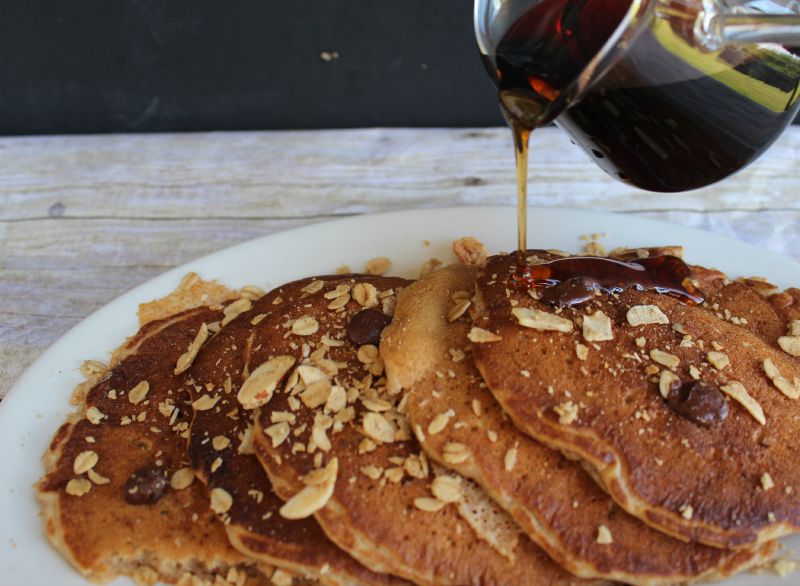 Chocolate Decadence Granola Pancakes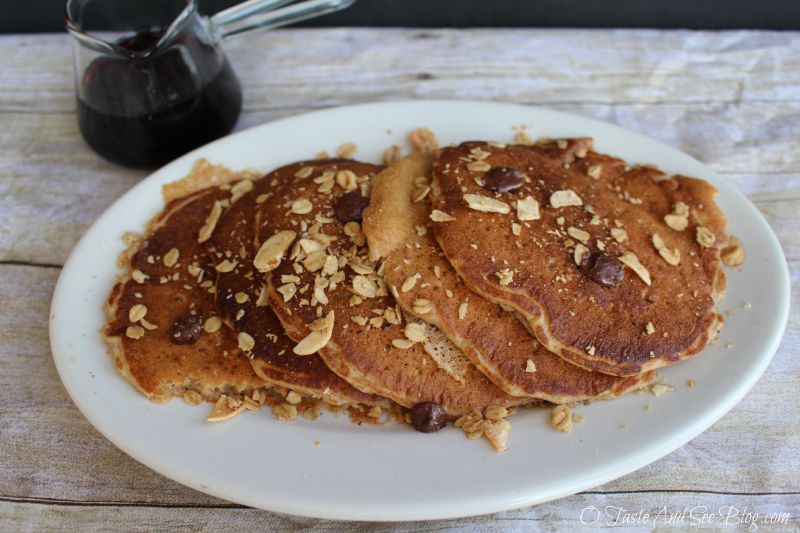 Granola is one of our new favorite foods! Until recently, we just ate it handful at a time as a snack. Then, Golden Girl Granola invited me to compete in their first annual Blogger Recipe Challenge.
To assist me in this challenge, they provided me with one bag of granola. I chose Chocolate Decadence… because.well.it's.CHOCOLATE. Adding "Decadence" to the name just made me realize how great a choice it would be.
This granola is full of yummy stuff! It starts with the purest and best tasting New England Maple syrup then baked to perfection with just the right amount of sliced almonds, coconut flakes and (of course) chocolate chips! I had a tough time keeping my family out of the bag until I could make the recipe. It was just sooo tempting sitting there on the counter.
It was hard to decide which recipe we would like but in the end we decided on Chocolate Decadence Granola Pancakes. After all, who doesn't love an excuse to eat chocolate for breakfast?! The granola was perfect in these pancakes. It added just the right amount of sweetness and crunch. I sprinkled a little extra on time and they disappeared in no time.
Here's the Recipe:
1 cup Golden Girl Chocolate Decadence Granola
1 cup all purpose flour
2 tsp baking powder
1/2 tsp baking soda
1/2 cup brown sugar
1 tsp cinnamon
2 eggs
3/4 cup milk
3/4 cup sour cream
1 tsp vanilla
1/4 cup oil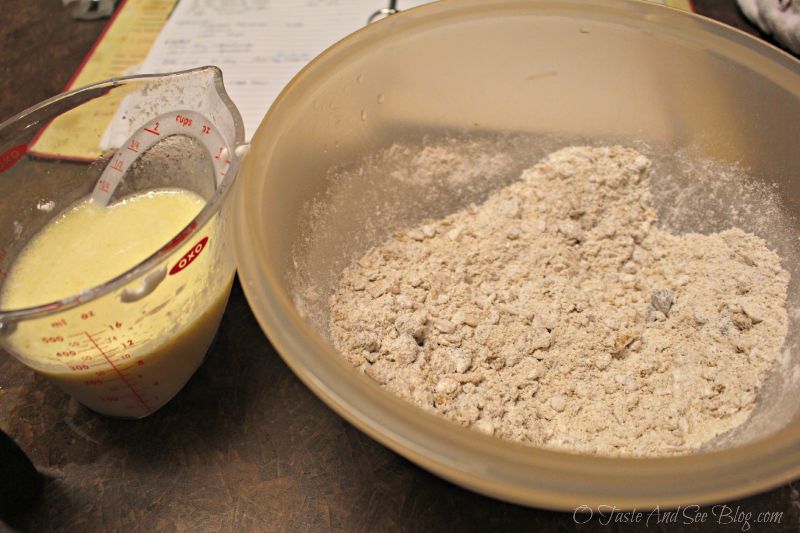 In a large bowl, mix dry ingredients
In a smaller bowl (or large measuring cup) mix wet ingredients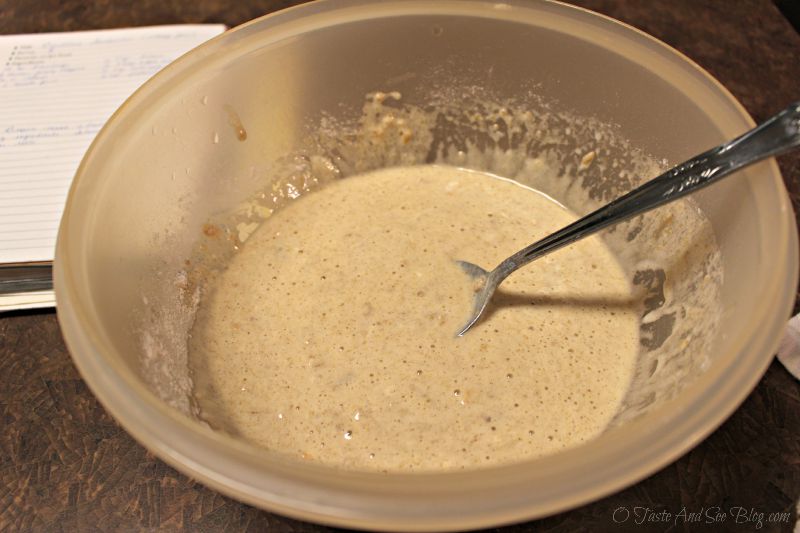 Mix wet ingredients into dry and stir just until blended (don't over mix or you will have tough pancakes)
Allow to rest about 5 minutes
Heat griddle or skillet to about 350 degrees (Spray with non stick spray if necessary)
Ladle batter onto hot griddle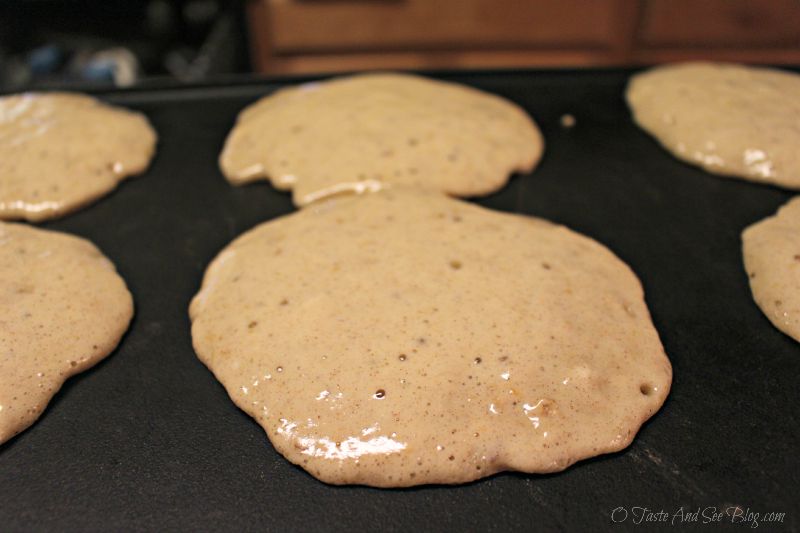 Pancakes will be ready to flip when bubble start to form and pop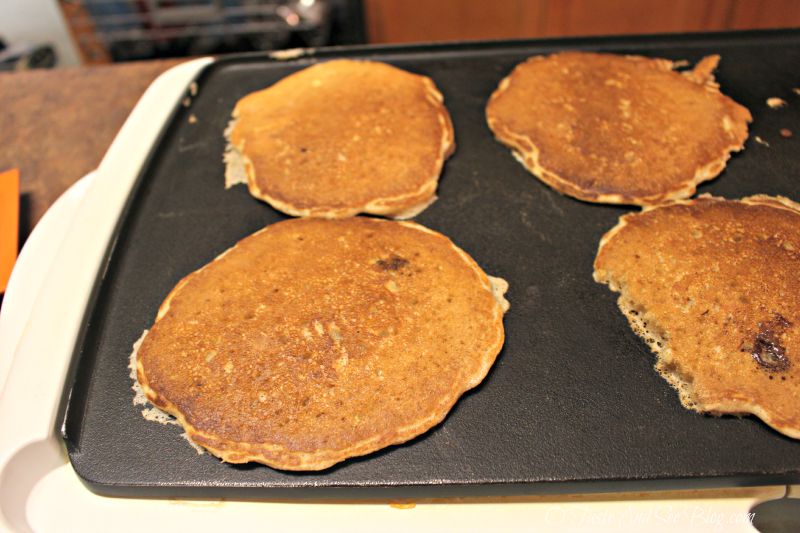 Cook until golden brown on both sides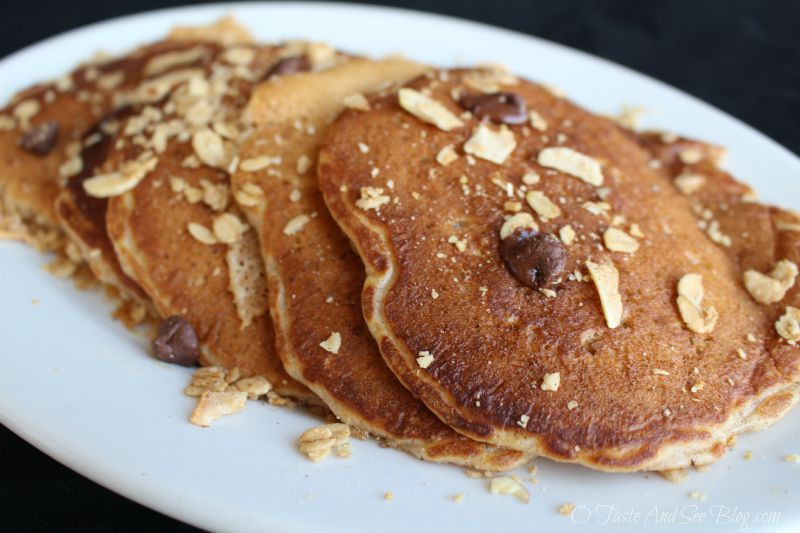 Sprinkle with more Chocolate Decadence Granola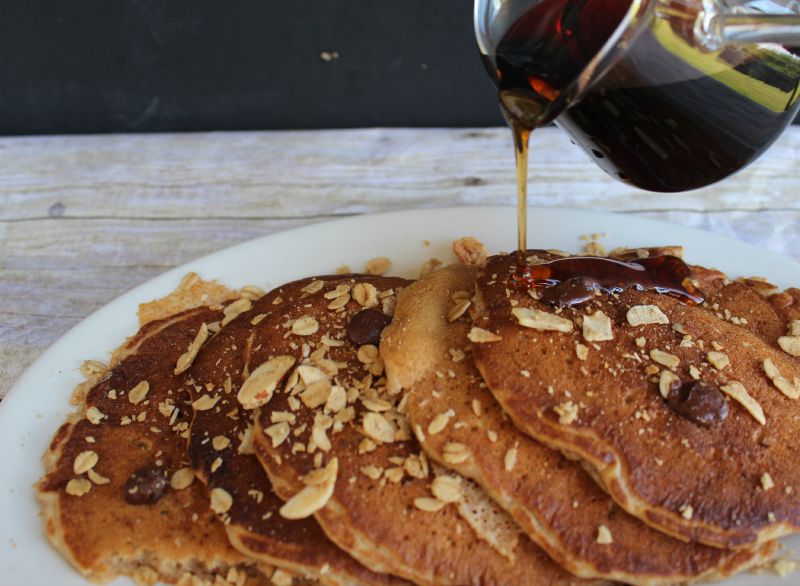 And top with warm Maple syrup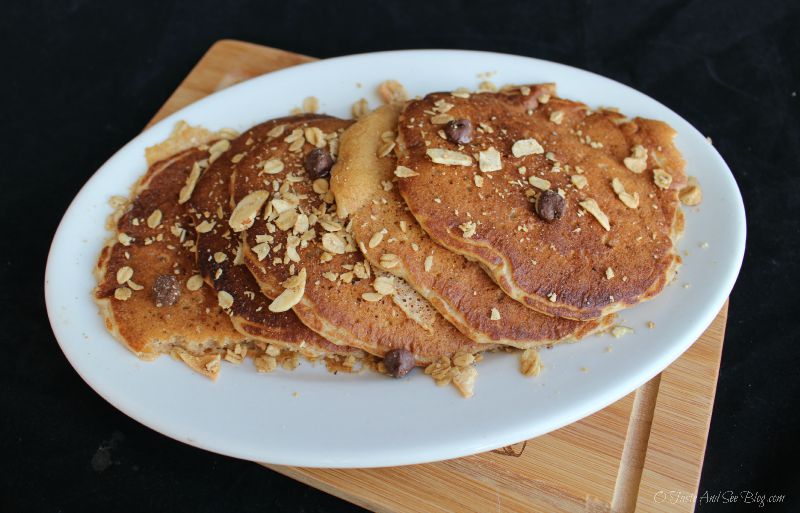 ENJOY!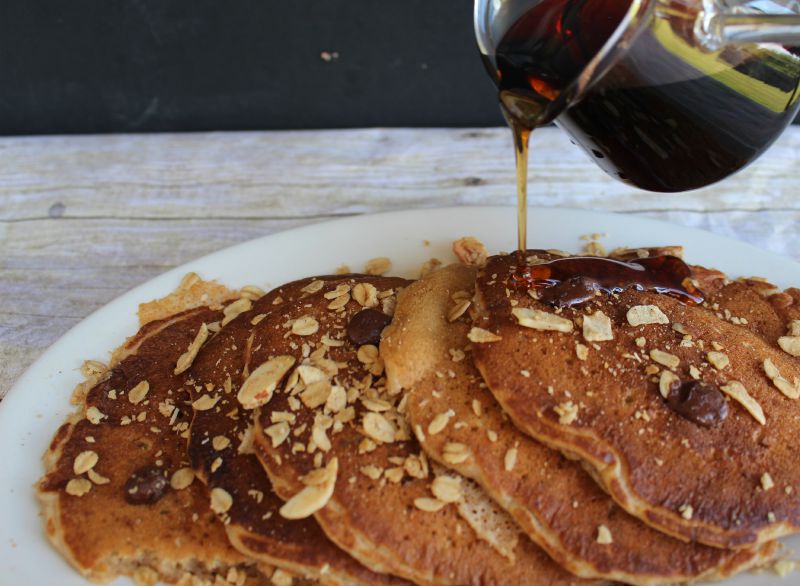 Chocolate Decadence Granola Pancakes
2015-07-30 21:10:36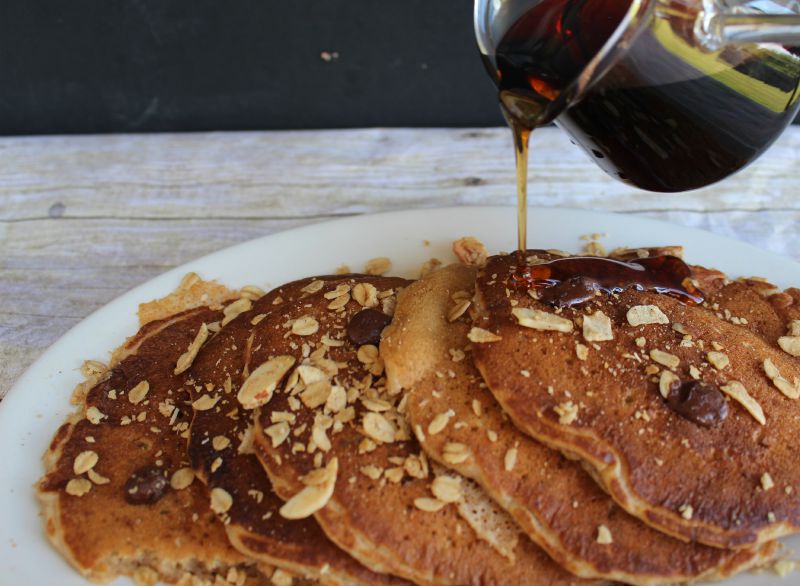 Serves 4
Ingredients
1 cup Golden Girl Chocolate Decadence Granola
1 cup all purpose flour
2 tsp baking powder
1/2 tsp baking soda
1/2 cup brown sugar
1 tsp cinnamon
2 eggs
3/4 cup milk
3/4 cup sour cream
1 tsp vanilla
1/4 cup oil
Instructions
In a large bowl, mix dry ingredients
In a smaller bowl (or large measuring cup) mix wet ingredients
Mix wet ingredients into dry and stir just until blended (don't overmix or you will have tough pancakes)
Allow to rest about 5 minutes
Heat griddle or skillet to about 350 degrees (Spray with non stick spray if necessary)
Laddle batter onto hot griddle
Cook until golden brown on both sides
Sprinkle with more Chocolate Decadence Granola
And top with warm Maple syrup
Notes
Pancakes will be ready to flip when bubble start to form and pop
O Taste and See https://otasteandseeblog.com/