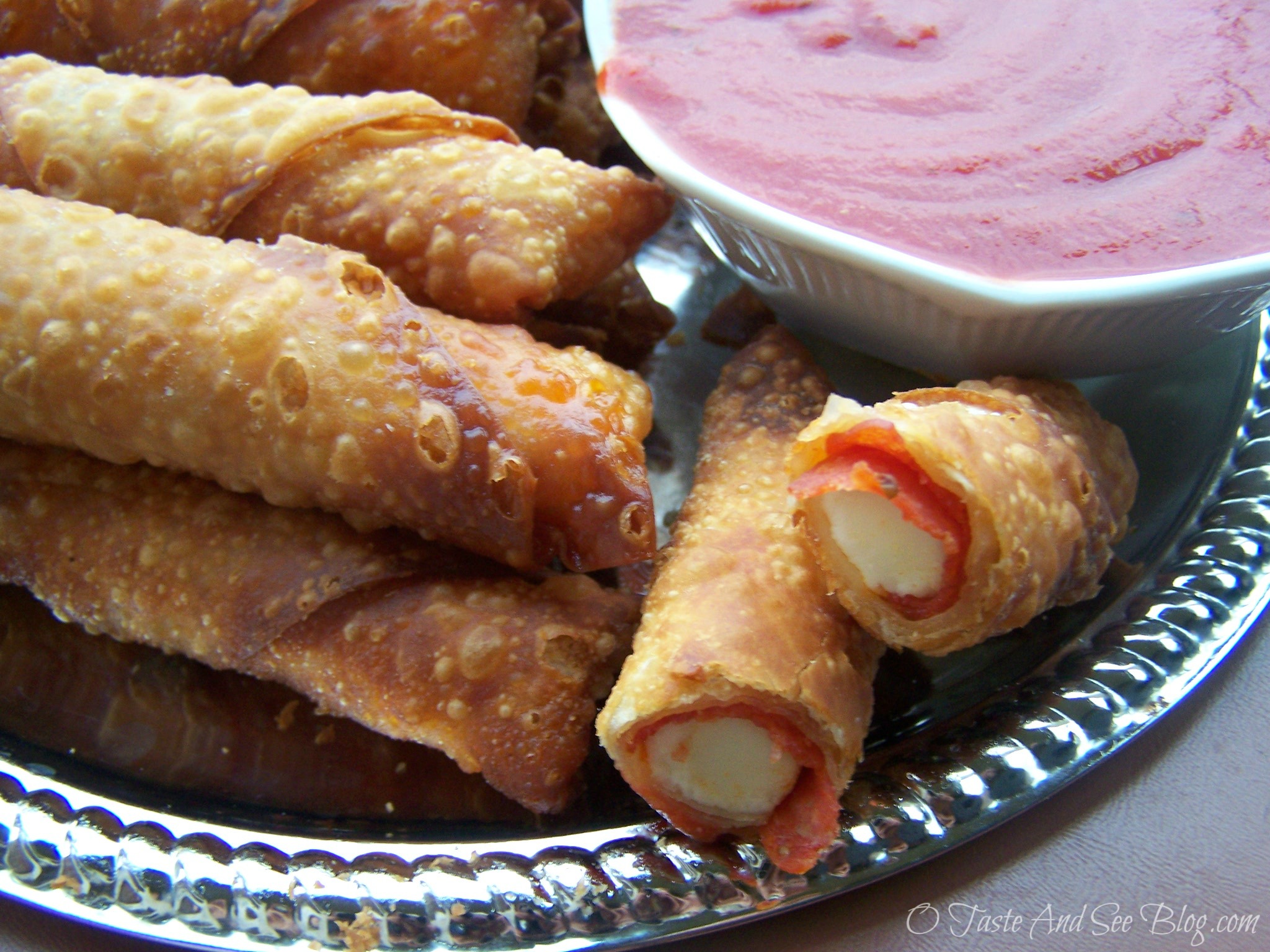 Crispy Pizza Rolls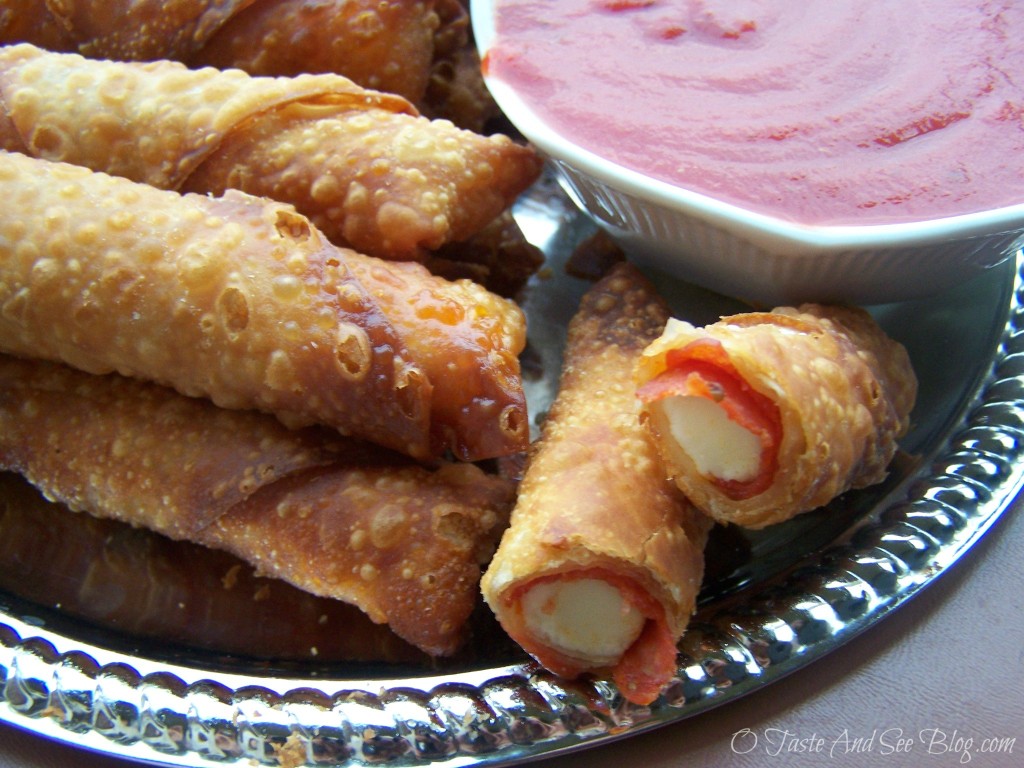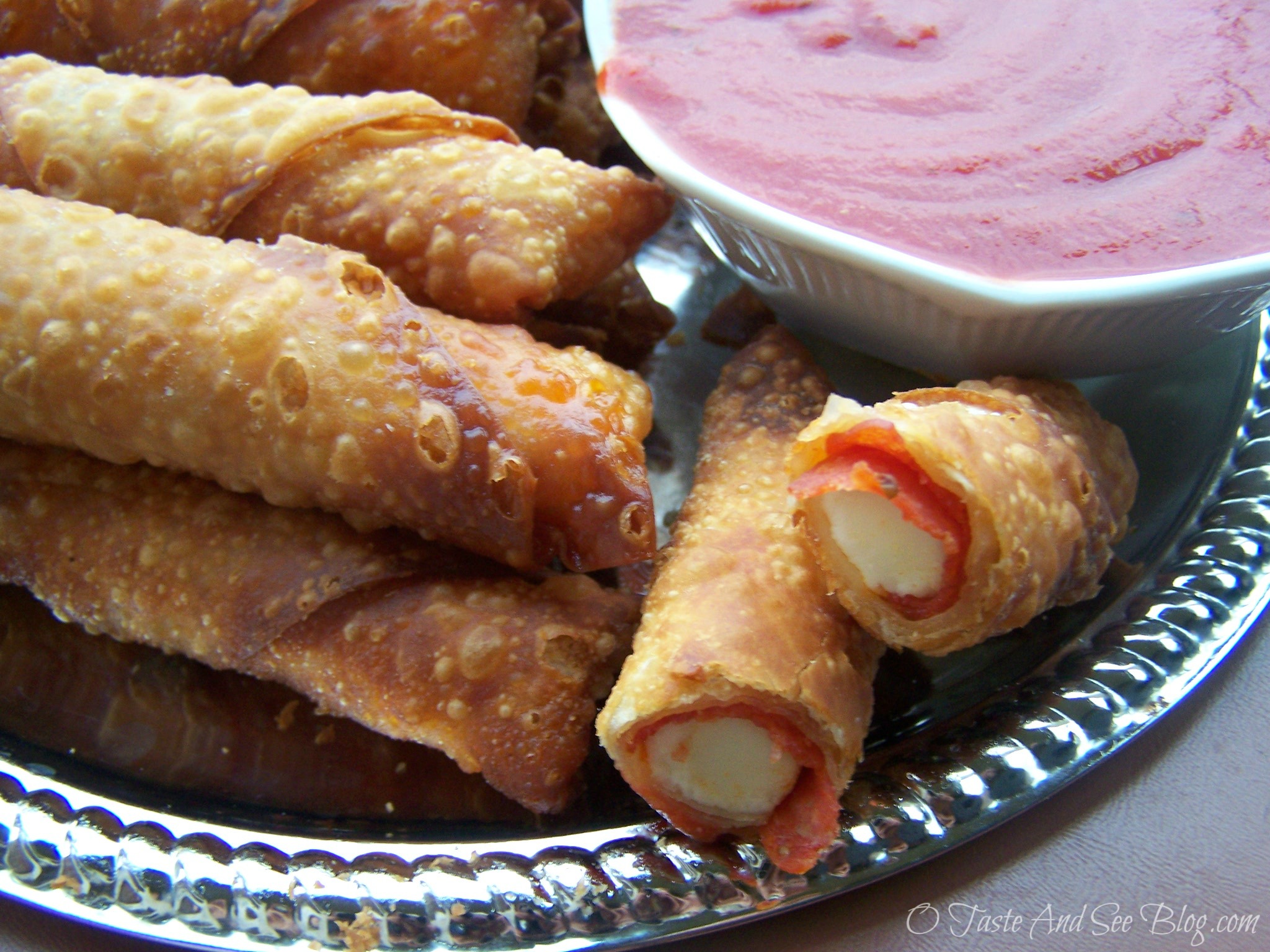 Once a month my husband has a book/Bible study with the men of our church. The studies are designed to help our men grow as husbands, fathers, and Children of God. Each study usually lasts a few months and our church families usually take turns hosting the meetings in their homes.
About twice a year I do the same study with our ladies. Since all the families in our church have children, we do the men's and ladies' studies on different evenings to allow one spouse to stay home with the children. Of course, when people come to your house, food is served (in keeping with our Southern tradition). I made these Pepperoni Pizza Rolls at the last "Ladies Meeting". They are quite easy, inexpensive and delicious. Everyone loved them.
I will readily admit, this recipe is not my own. I don't remember where I saw it or I would gladly give credit. It's a genius idea (I can say that because it's not my own) and super easy. What makes these different from other pizza rolls is that the wrapper is an egg roll wrapper instead of pizza dough – an interesting and delicious twist.
Here's the Recipe:
(printable recipe card below)
Egg Roll Wraps – found in the produce section of the grocery store
String Cheese – Mozzarella
Pepperoni
Your Favorite Spaghetti Sauce for Dipping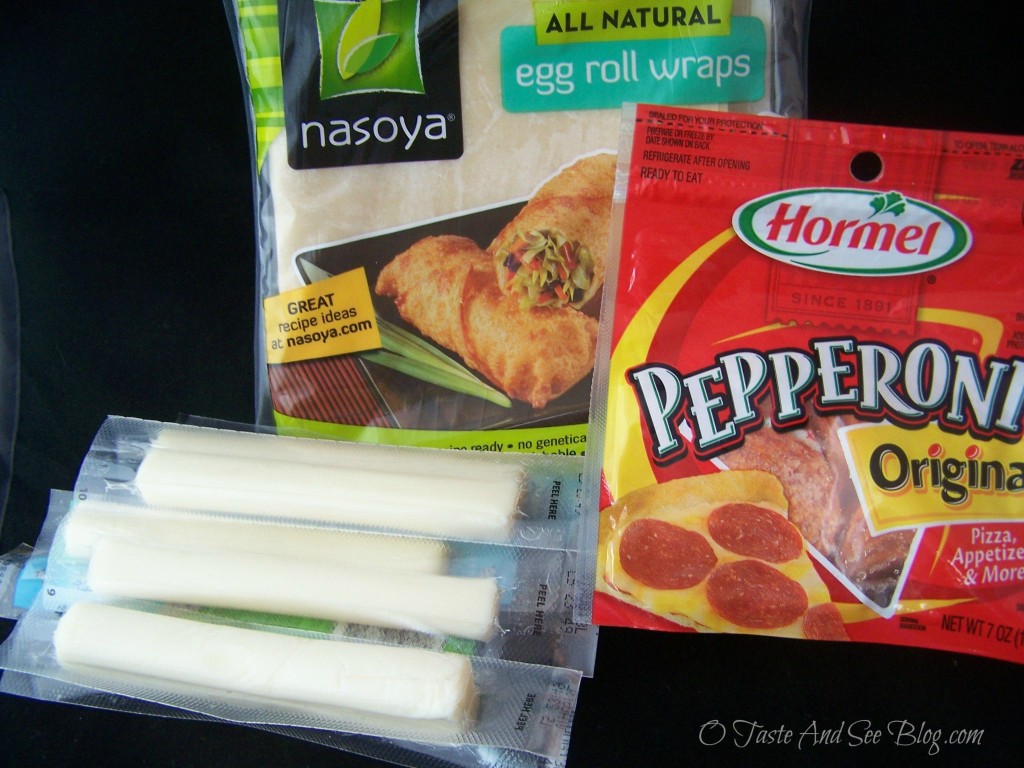 Heat oil in a deep fryer to 400 degrees
While oil is heating assemble Pizza Rolls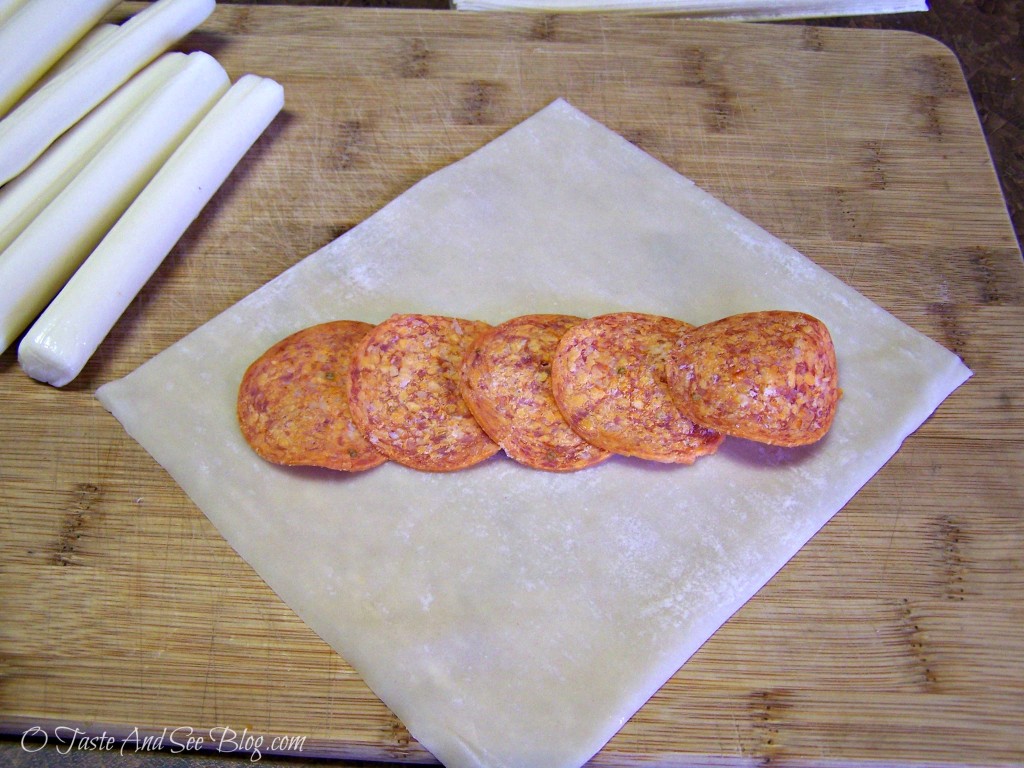 Start by placing 5 pepperoni, slightly overlapping on egg roll wrap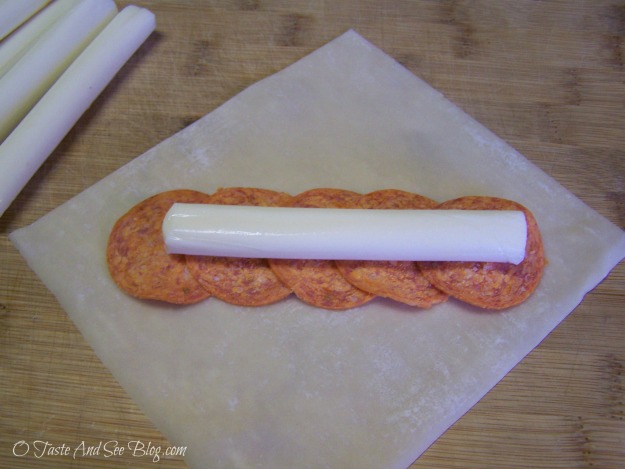 Top with cheese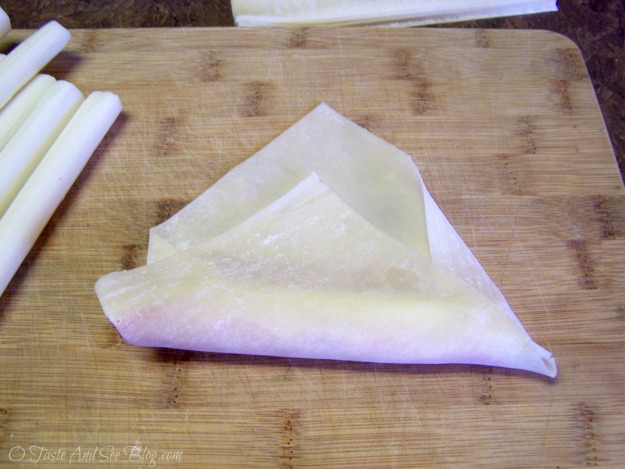 Fold according to directions on egg roll wrap package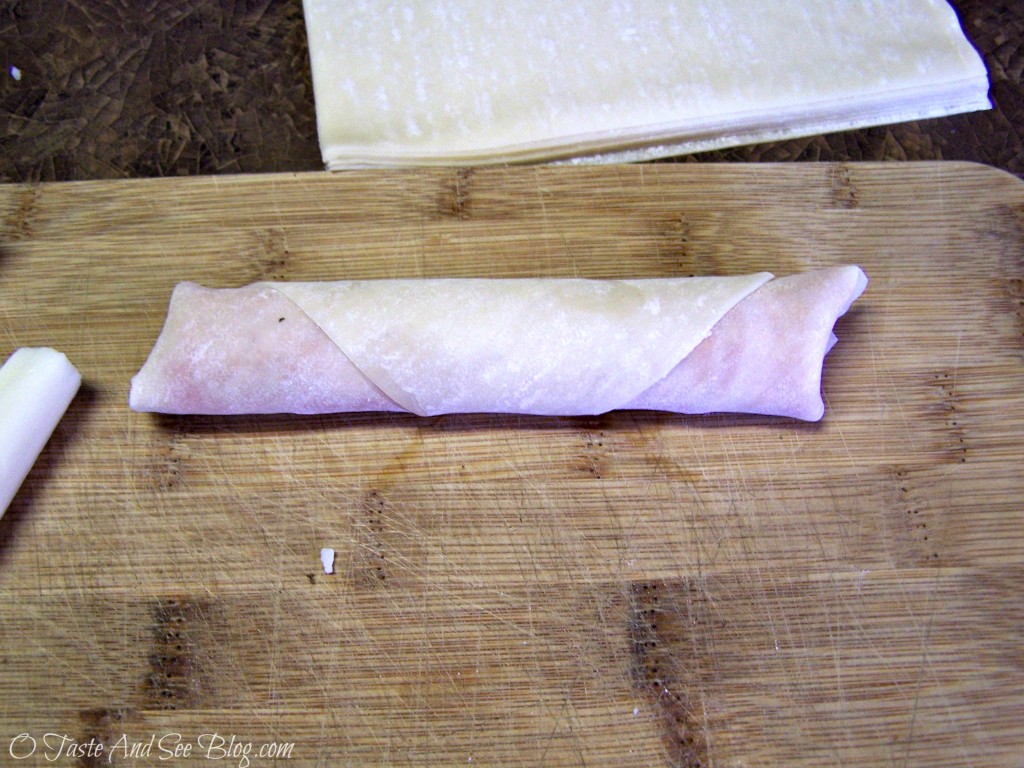 Deep fry 2-4 at a time, depending on size of your fryer, until golden brown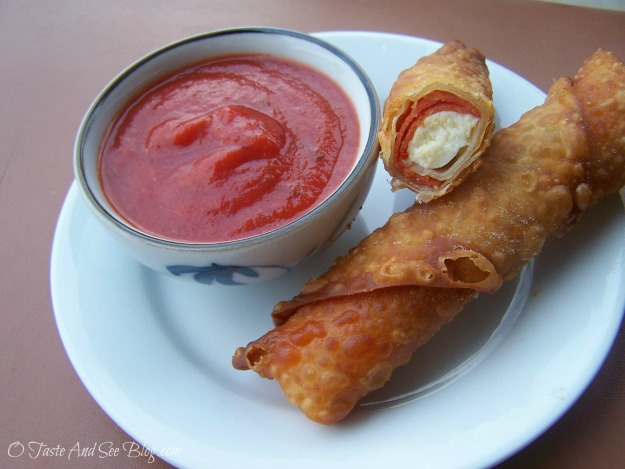 Serve with your favorite marinara or spaghetti sauce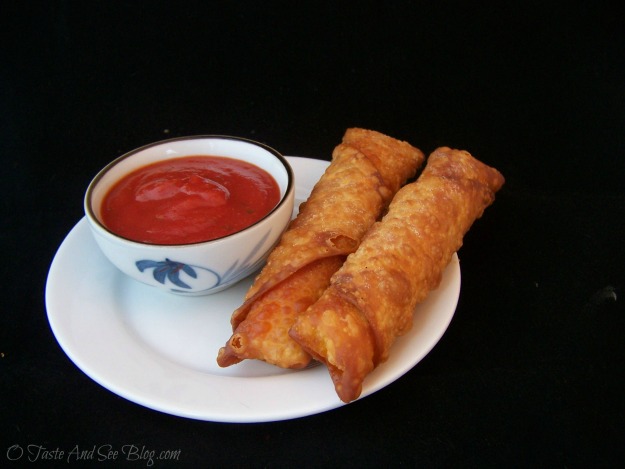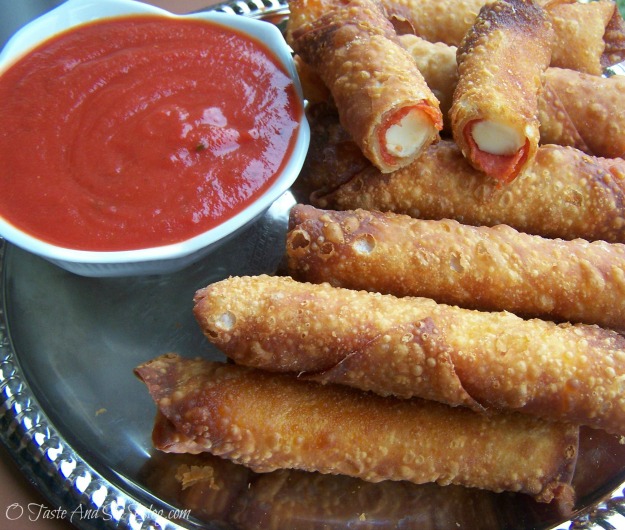 Keep them warm in oven at 200 degrees until ready to serve
***They will hold up to 30 minutes in oven before serving***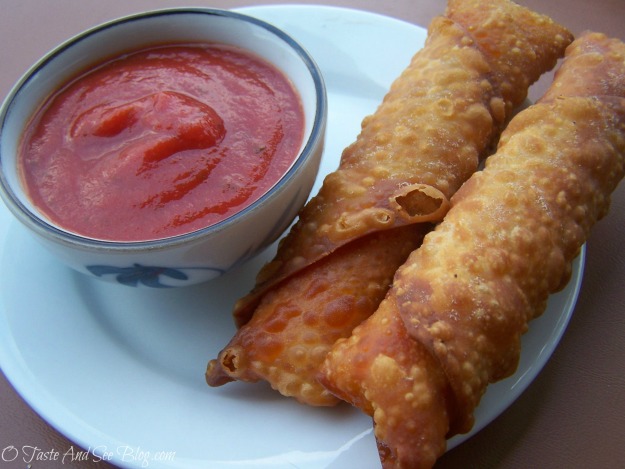 I usually heat the marinara as well
Our "Ladies Meetings" are the perfect combination of Faith, Food and Fellowship!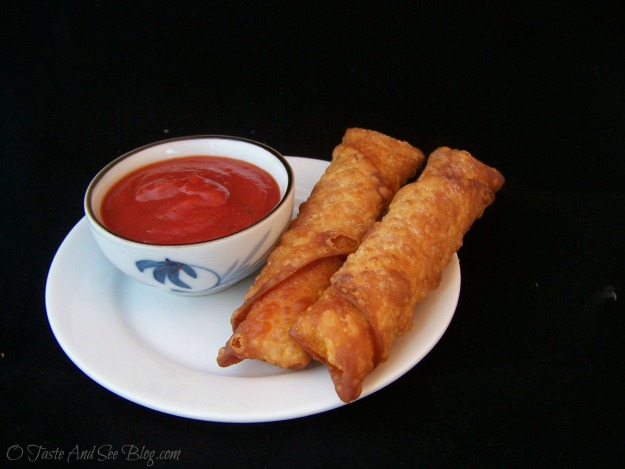 Crispy Pizza Rolls
2013-11-04 12:05:14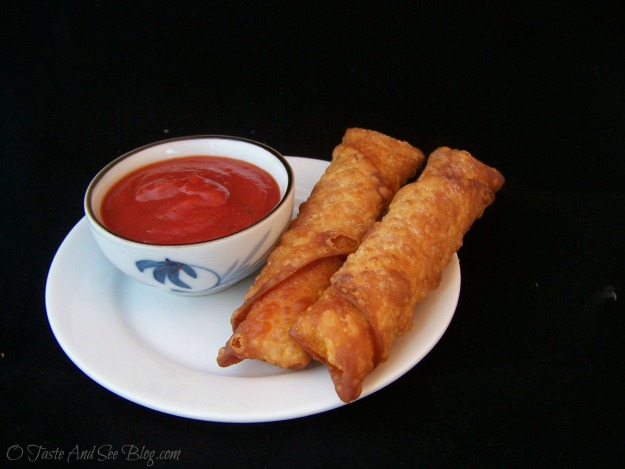 Ingredients
egg rolls wraps
sliced pepperoni
string cheese - Mozzarella
spaghetti sauce
Instructions
Heat oil in a deep fryer to 400 degrees
While oil is heating assemble Pizza Rolls
Start by placing 5 pepperoni, slightly overlapping on egg roll wrap
Top pepperoni with a piece of string cheese
Fold wrap around pepperoni and cheese following instructions on package
Deep fry 2-4 at a time, depending on size of fryer
Drain and serve with warm Marinara or Spaghetti Sauce
O Taste and See https://otasteandseeblog.com/
This post linked at Saturday Night Fever, Craft Frenzy Friday