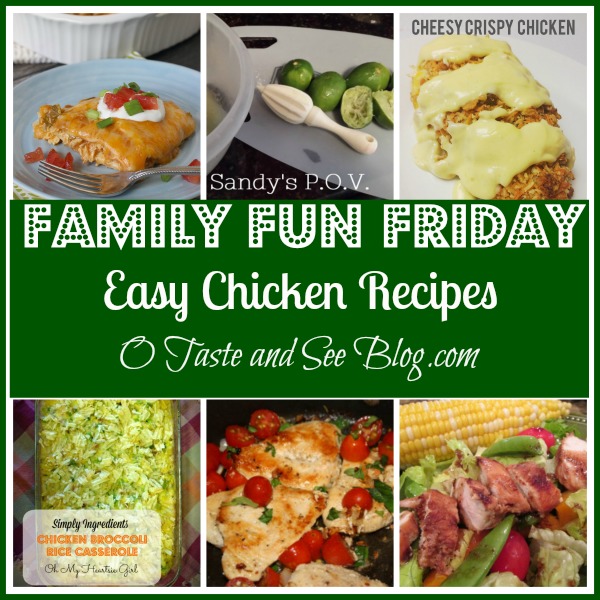 Easy Chicken Recipes on Family Fun Friday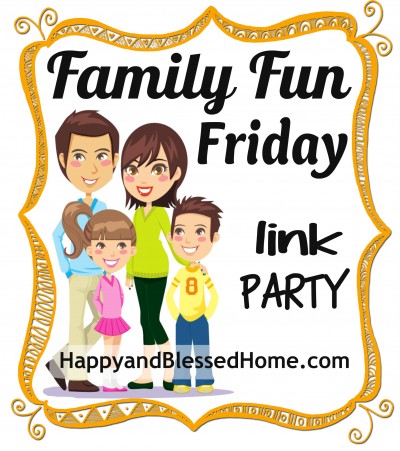 Welcome to Family Fun Friday
Family Fun Friday is a collection of Family Friendly posts to help families connect. Whether it be through encouragement, homeschool printables, craft ideas, family activities or delicious family recipes, our goal is to promote family togetherness. We hope you'll stick around a while and check out some of the great ideas you see here.
I don't know about your family, but we eat A LOT of chicken, mostly because it is so versatile and often on sale. I'm always looking for new recipes so this week I'm featuring some Easy Chicken Recipes on Family Fun Friday.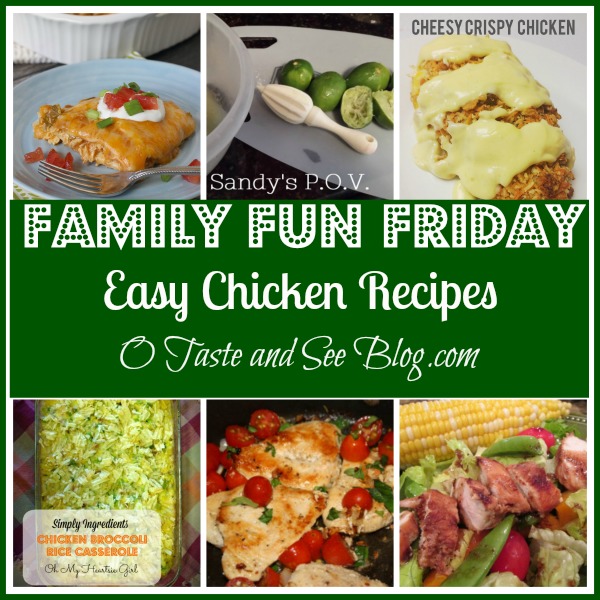 1. Easy Chicken Enchilada Casserole by I Dig Pinterest. A few simple ingredients + one pan = Dinner! And besides, I love all things "Mexican"!
2. Garlic Lime Chicken by Sandy's P.O.V. An easy marinade that makes a tasty dinner.
3. Cheesy Crispy Chicken by Lou Lou Girls. Anything rolled in Ritz crackers HAS to be good!
4. Chicken Broccoli Rice Casserole by Oh My Heartsie Girl. Gotta love this one…. fun way to get your kids to eat casserole…top it with potato chips!
5. Herb Roasted Chicken with Pan Seared Tomatoes by Balm to My Soul. I love the beautiful colors and flavor combinations of this dish.
6. Teriyaki Chicken Marinade by Jodie Fitz. Once the chicken is marinated with this tasty Teriyaki the possibilities are practically endless.
Let's take a look at the rest of this week's features…
Misty is featuring Inspirational Thoughts for Moms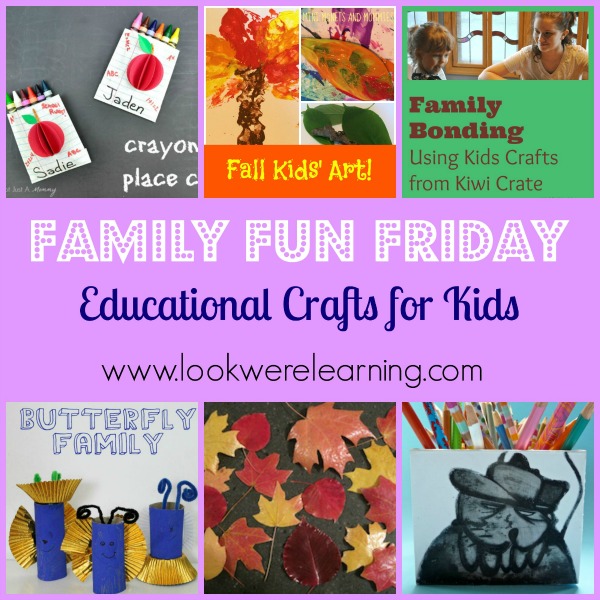 Selena is featuring Educational Crafts for Kids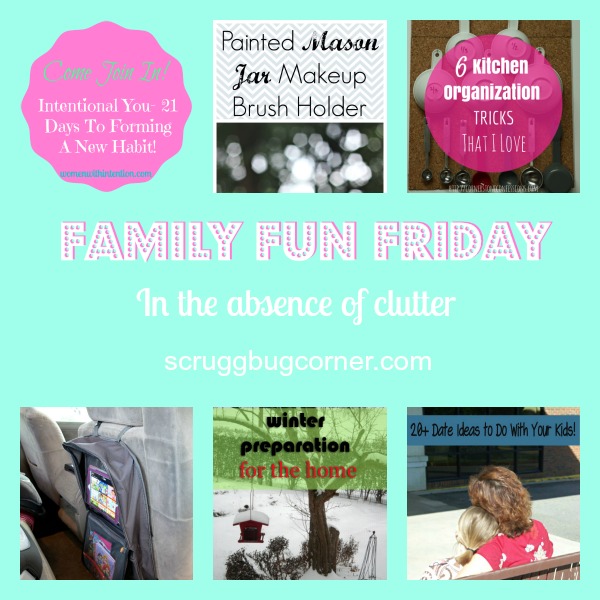 Time to meet the ladies behind Family Fun Friday: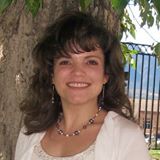 Monica created Family Fun Friday and blogs at HappyandBlessedHome.com where she shares free preschool tools and printables, encouraging words for moms, and ideas for having fun together as a family. Follow: Blog / Facebook / Pinterest / Twitter /Google + / Bloglovin'. Monica will feature Family Fun Posts.
Selena is a homeschooling graduate and a homeschooling mom to four super special kids. She blogs at Look! We're Learning! about unit studies, foreign language, and homeschooling with ADHD. Follow: Blog / Facebook / Pinterest / Instagram / Twitter.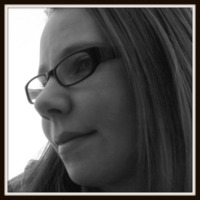 Misty is passionate about women's ministry and encouraging the hearts of wives and moms. You can check out her inspired posts on Beautiful Ashes. Follow: Blog / Facebook / Pinterest / Twitter /Google +. Misty will feature posts to encourage women and family fun.
Herchel enjoys blogging about parenting, organizing, crafting, and having good old-fashioned kid fun her blog Scrggbug Corner. Follow: Blog / Facebook / Pinterest / Twitter /Google +. Herchel will feature organizing and family fun.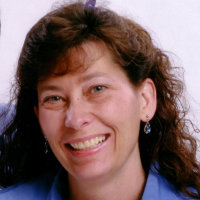 Danita enjoys blogging about cooking and shares yummy recipes on her blog OTasteandSee. Follow: Blog / Facebook / Pinterest / Twitter /Google +. Danita will feature Delicious Recipes.
Please Don't Forget a Few Simple Rules:
Link Only Family Friendly Post – Don't make me spell it out…
Follow Your Host(s)
Spread the Word
Mingle! Bloggers Love Comments
If you link up, you permit the hosts of Family Fun Friday to use your pictures/ideas as part of future posts and/or social media
Remember, bloggers love pins, shares, comments and follows, so if you see something you like…let them know.
And to the party we go….