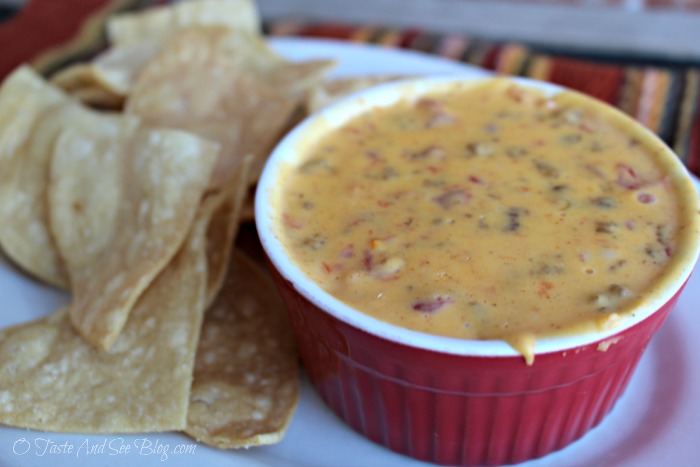 Easy Queso Dip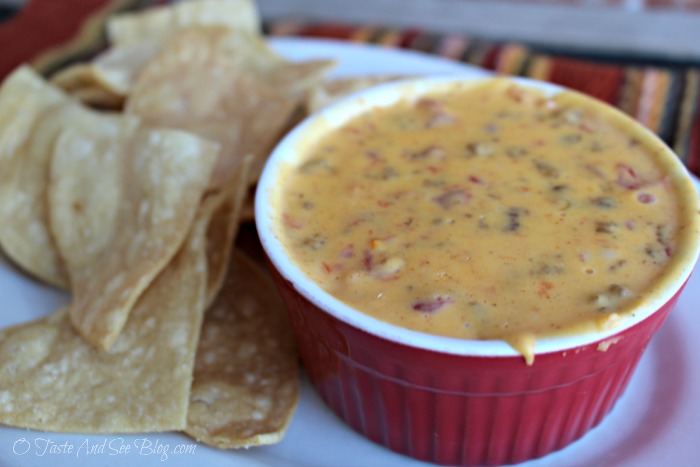 Time Saving Tuesday….Easy Queso Dip.
For those NOT in Texas, queso just means cheese….or more specifically when ordering at a restaurant, cheese dip! Until we moved here I just called it "cheese dip", having no idea it had a fancy Spanish name.
Today I'm sharing with you one of the quickest and best Queso Dips ever! It only uses four ingredients and you can have it ready in about twenty minutes….faster if you melt the cheese while you're cooking the hamburger. Now, if you're saying you can open a jar of queso in less time than that….well, you're right. But, I guarantee it won't be as good!
Homemade Tortilla Chips are great with this but store-bought work, too. No matter which one you choose, just remember…. make sure you have plenty, people are going to scarf this up!
Here's the Recipe:
1/2 lb hamburger
1/2 package taco seasoning
1 can Rotel tomatoes
16 oz Velveeta cheese
Cook hamburger and add taco seasoning according to package directions (usually adding a little water)
Set aside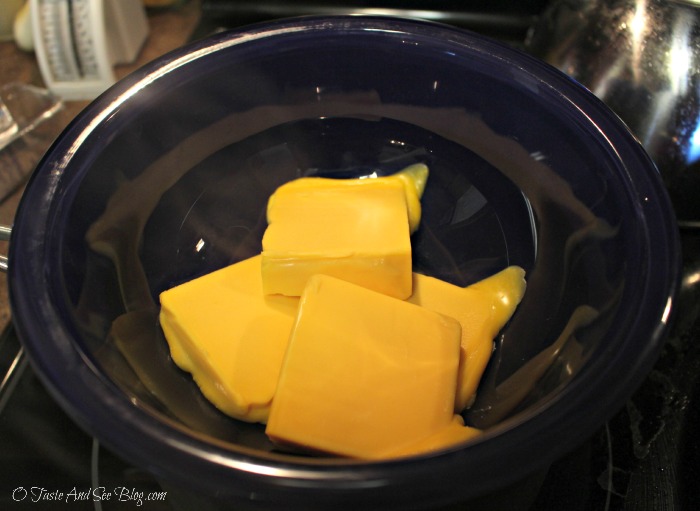 Cut cheese into chunks
Place cheese and Rotel in top of double boiler
Heat, stirring occasionally until cheese is melted
Add reserved taco meat, stir well and serve immediately or keep warm in a crock pot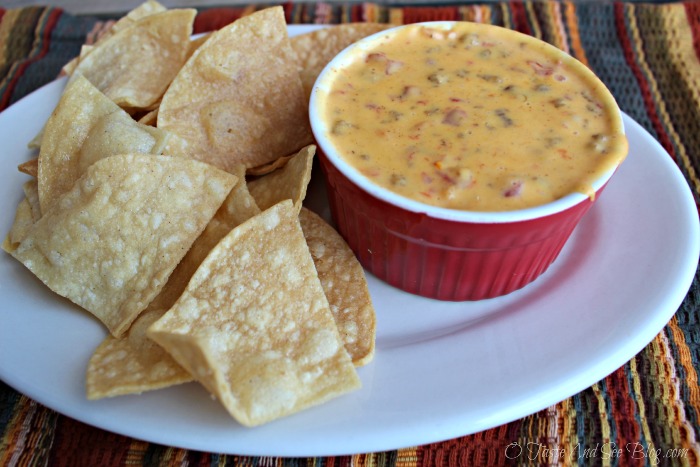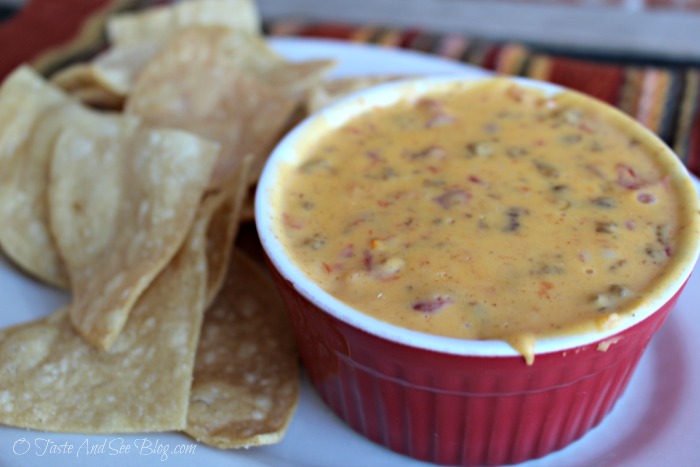 Easy Queso Dip
2015-04-21 02:59:34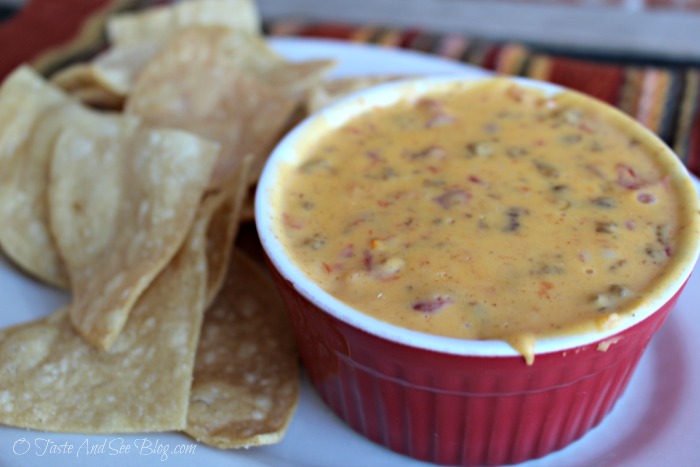 Ingredients
1/2 lb hamburger
1/2 package taco seasoning
1 can Rotel tomatoes
16 oz Velveeta cheese
Instructions
Cook hamburger and add taco seasoning according to package directions (usually adding a little water)
Set aside
Cut cheese into chunks
Place cheese and Rotel in to of double boiler
Heat, stirring occasionally until cheese is melted
Add reserved taco meat, stir well and serve immediately
O Taste and See https://otasteandseeblog.com/