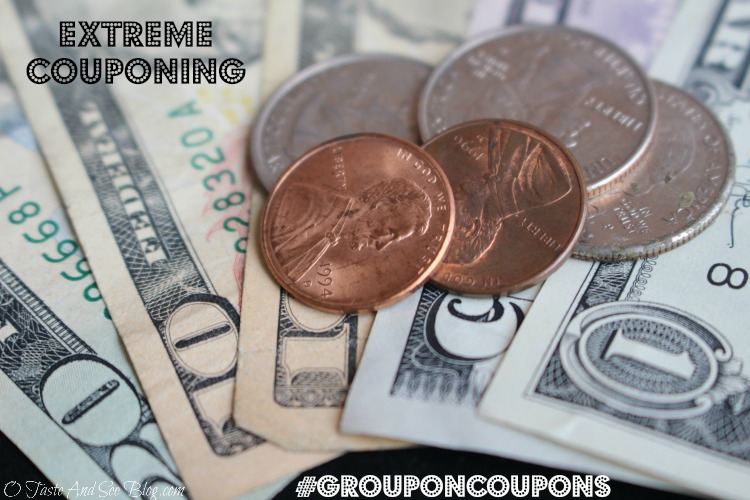 Extreme Couponing with Groupon Coupons
This is a sponsored post written on behalf of Groupon Coupons. I am a huge fan of Groupon and all opinions are my own!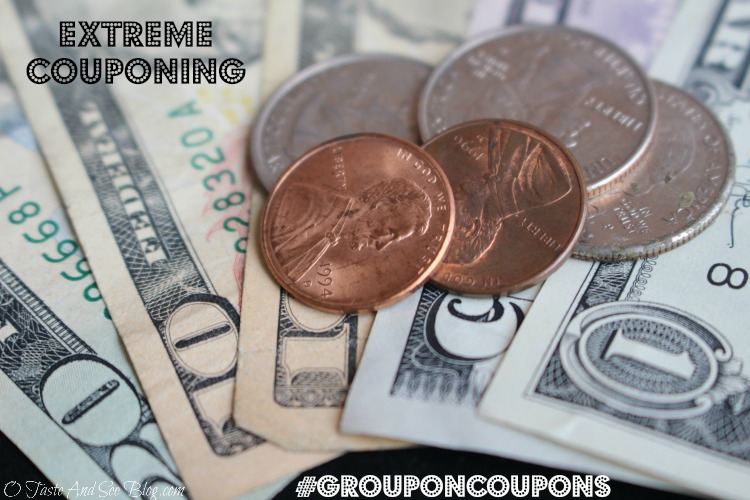 Once upon a time I was a (paper) coupon clipper. In fact, I aspired to be an "extreme couponer"…. dreaming of the day I would stand in the grocery checkout line watching my haul go by, patiently waiting while the cashier spent endless amounts of time scanning all my glorious coupons and the people in line behind me helplessly thought, "WHY did I get in this line?" But, they would all burst into applause (because they were glad I was done or in appreciation of my shopping savvy, you make the call) as the final coupon was scanned, the "total" button pushed and the digital display proudly read ZERO dollars owed! The mile long receipt would then be handed to me by a young cashier who stood in awe of my frugality!
Well, if that is the measure I've never reached "extreme couponer" status and I'm thankful (as are the folks in line behind me) that we now live in the digital age and I no longer have to clip all those paper coupons. I do, however, still love saving money and use coupons whenever I can. One of my favorite ways to save money is by using Groupon. Are you familiar with Groupon? They offer goods and services at a significantly discounted rate to local shops, restaurants and events. Our favorites are the restaurants.
Anytime we're looking for something to do, we stop by Groupon first. We also buy each other gifts all the time on Groupon. In fact, I recently enjoyed a WHOLE DAY at a local spa that was a Groupon gift from my family!
Well, now Groupon has a new way to save…Groupon Coupons. Do you ever start out the door to your favorite store or add something to your shopping cart online and wish you had a coupon? Now you can! There are coupons for online purchases as well as in-store.
They have coupons to some of my favorite store like Kohl's, Macy's, Joann and Coldwater Creek.
Doing last minute taxes? (better hurry!) H & R Block and Turbo Tax have a Groupon Coupon.
Kids need new clothes? Carter's Groupon Coupon!
How about a new camera for your summer vacation? Canon has you covered.
Oh my, the list goes on and on! Discount codes and coupons for many of your favorite brands and stores all in one place! Now more scouring the web…. gotta love that!
Hey, maybe I still have a chance to become an Extreme Couponer!
You can also follow Groupon Coupon on Facebook and Twitter!