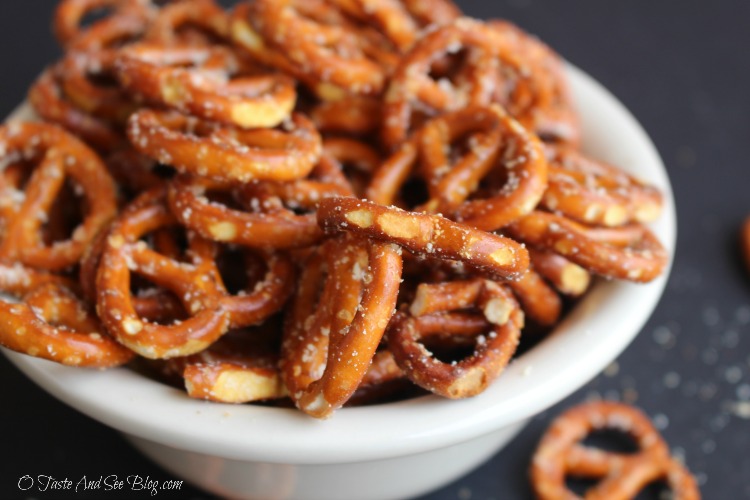 Time Saving Tuesday – Garlic Parmesan Party Pretzels
Today's Time Saving Tuesday Garlic Parmesan Pretzels recipe is an easy, delicious, inexpensive snack that's great any time.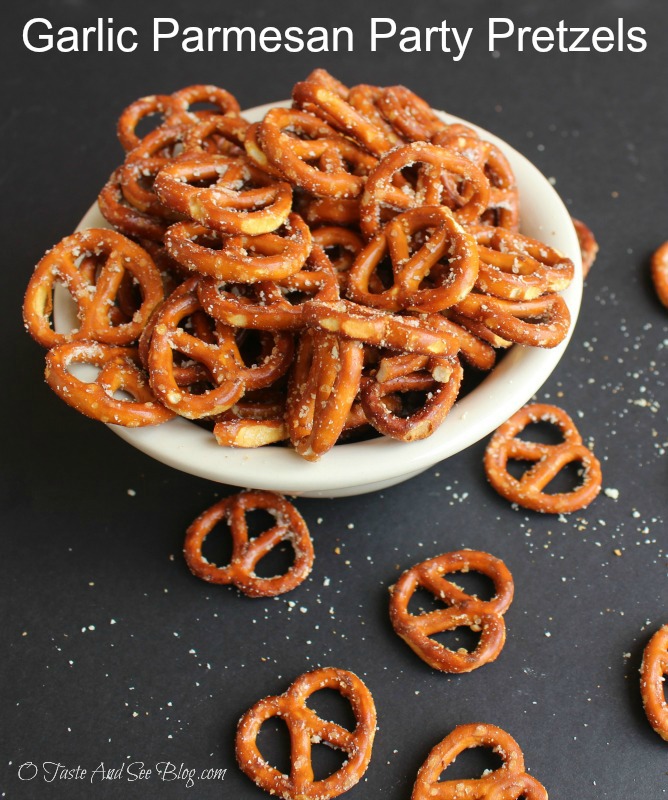 Football season is here and with that comes party snacks! These Garlic Parmesan Party Pretzels are perfect…..even if you don't like football.
Four ingredients and three minutes in the microwave and you've got a great low-cal snack everyone will LOVE!
Here's the Recipe:
12 oz pretzels
1/4 tsp garlic powder
1/4 cup butter
1/4 cup grated Parmesan cheese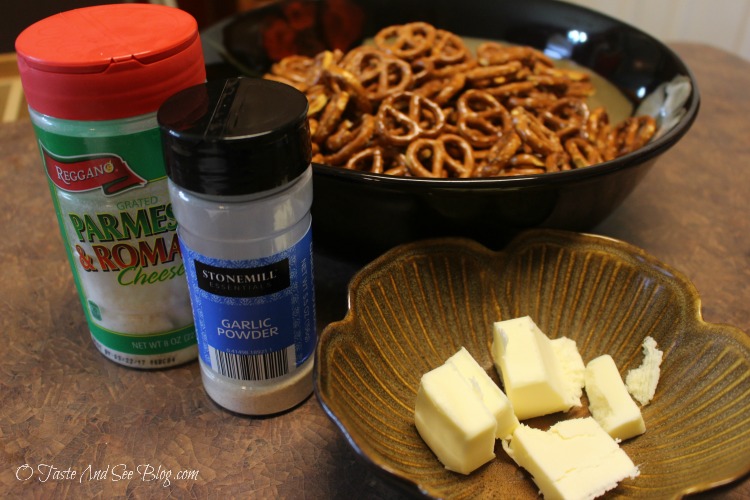 Place pretzels in a large microwave safe bowl – set aside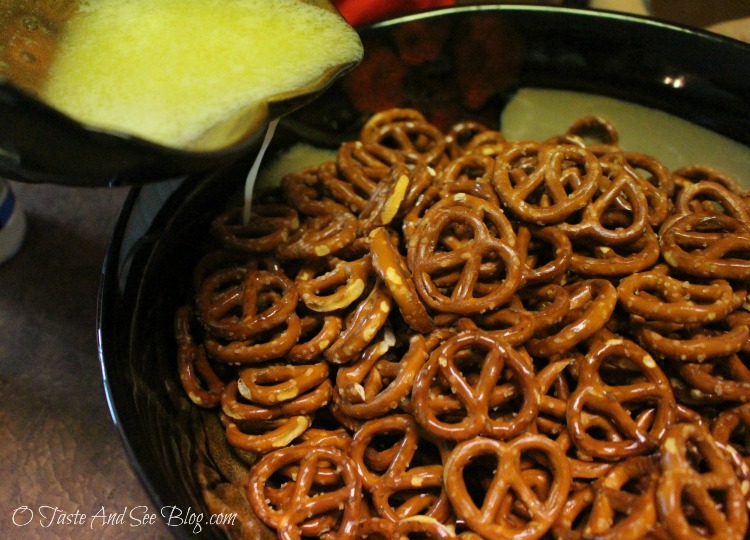 In a small microwave bowl, melt butter and add garlic
Pour garlic butter over pretzels and stir to coat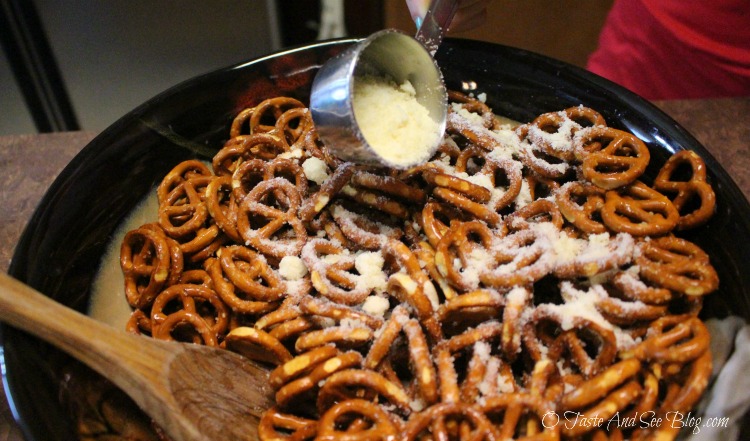 Sprinkle Parmesan cheese over pretzels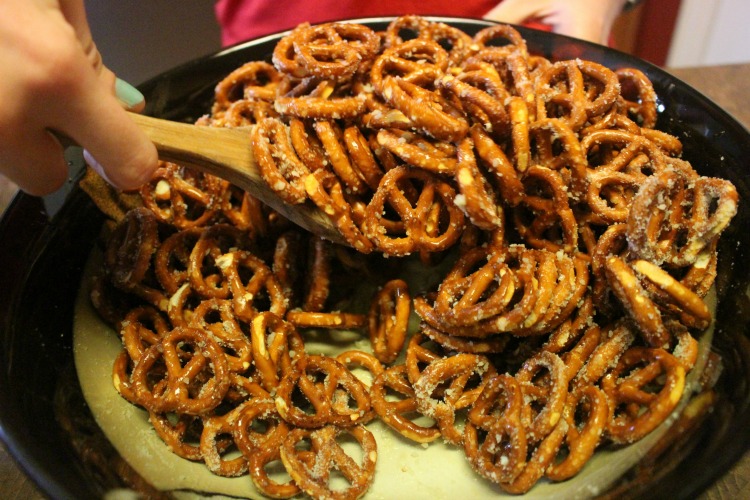 Stir again to coat
Microwave on high 3 minutes stirring after 1 1/2 minutes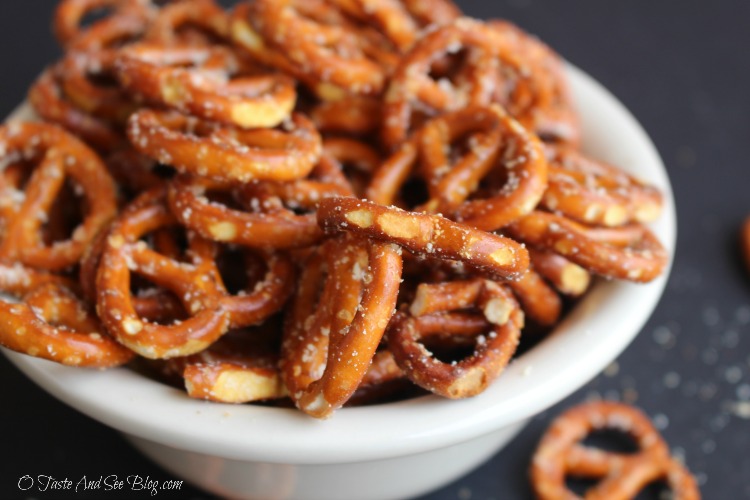 Cool and store in an airtight container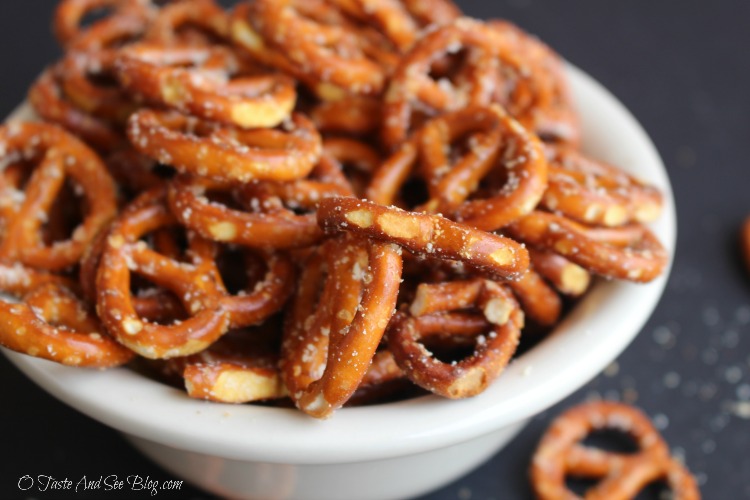 Garlic Parmesan Party Pretzels
2016-09-13 03:02:47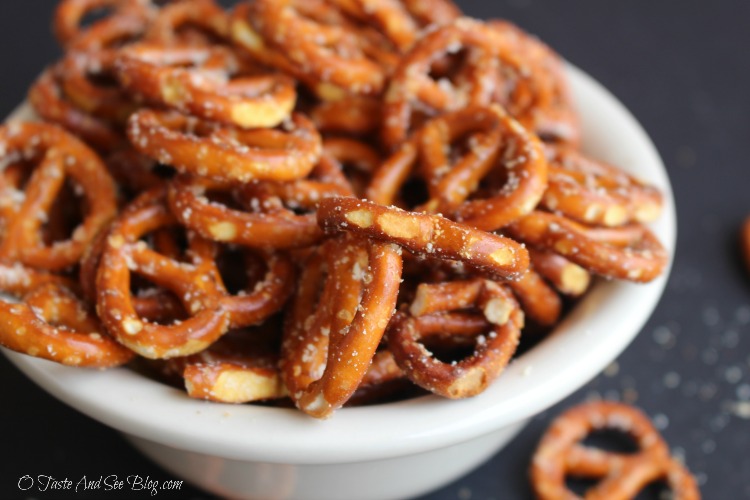 Ingredients
12 oz pretzels
1/4 tsp garlic powder
1/4 cup butter
1/4 cup grated Parmesan cheese
Instructions
Place pretzels in a large microwave safe bowl – set aside
In a small microwave bowl, melt butter and add garlic
Pour garlic butter over pretzels and stir to coat
Sprinkle Parmesan cheese over pretzels
Stir again to coat
Microwave on high 3 minutes stirring after 1 1/2 minutes
Cool and store in an airtight container
O Taste and See https://otasteandseeblog.com/