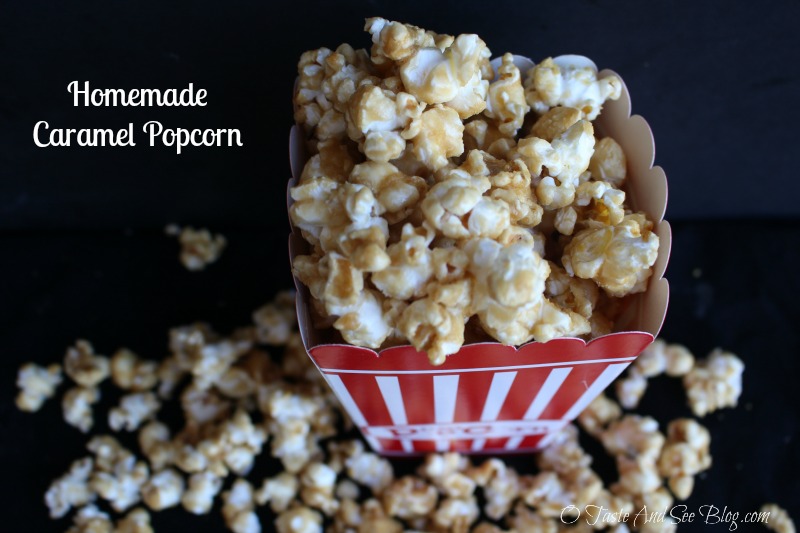 Homemade Caramel Popcorn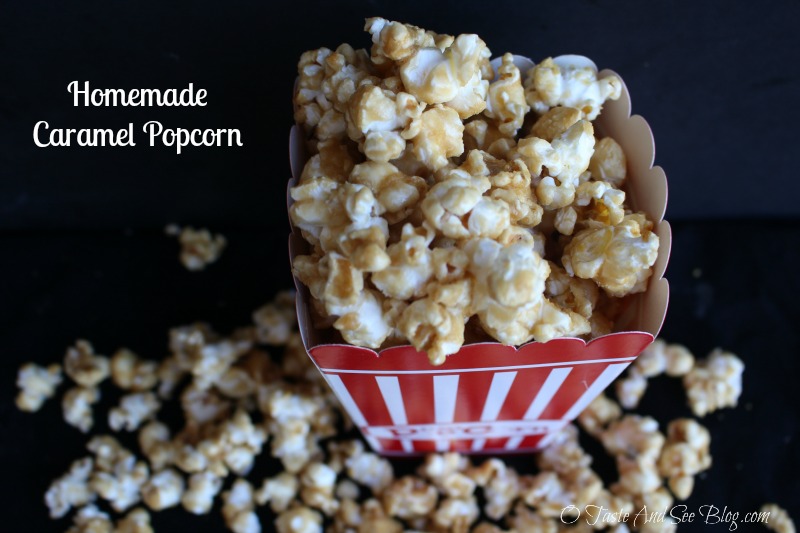 Who remembers Cracker Jack, that yummy caramel coated popcorn and peanuts? I remember them being such a treat when I was a child. I loved the crunchy sweetness of the caramel, but who can forget the real reason we ate Cracker Jack? THE PRIZE!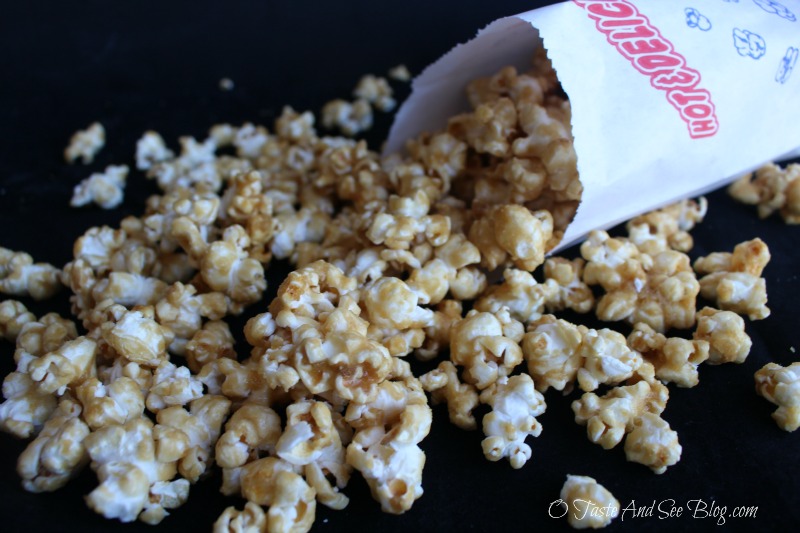 Today, I'm sharing an incredibly easy recipe for making your own Homemade Caramel Popcorn. The recipe makes a large amount but don't be alarmed. In our experience, no matter how much we make it always gets eaten. It's also gluten-free. It's perfect for parties, game or movie nights and lasts several days if kept in an airtight container.
My daughter served it at the reception for her student's piano recital. The students all had movie themed recital pieces so she did movie themed refreshments including candy, soda and a popcorn bar. The popcorn bar was a HUGE hit and the Caramel Popcorn was by far the favorite!
We also made a couple of batches and gave bags of Caramel Popcorn as Christmas gifts to karate teachers and co-workers…. again, BIG HIT!
We use our Whirly Pop for poppy the corn but microwave or air popped works just fine. Although it's delicious all by itself, nuts can be added or for a more "fancy" option, drizzle with chocolate when cooled.
Here's the Recipe:
1 cup butter or margarine
1/2 cup corn syrup
2 cups brown sugar
1 tsp salt
1/2 tsp baking soda
1 tsp vanilla
6 quarts popcorn – popped (about 1 cup unpopped in the Whirly Pop)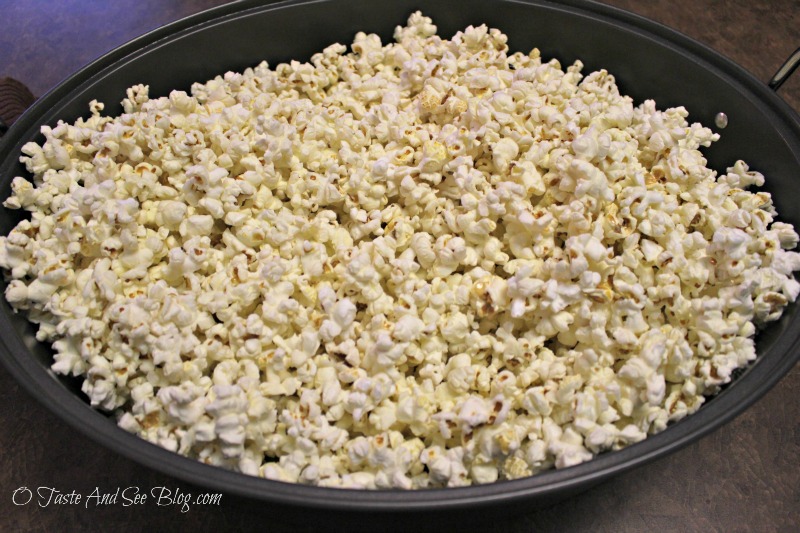 Pop popcorn and have it ready in a VERY large pan that will allow for stirring
*I use my turkey roasting pan. It allows plenty of room to stir and can go right into the oven*
Preheat oven to 250 degrees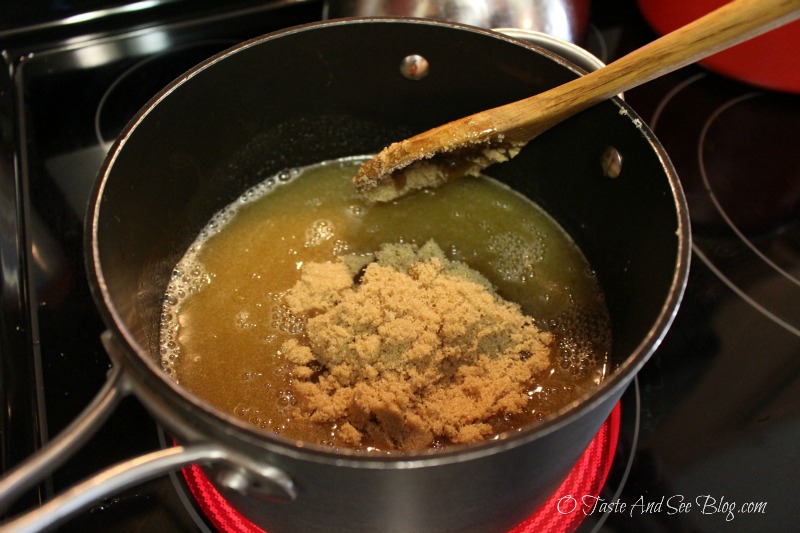 Over medium high heat, melt butter and stir in corn syrup, sugar and salt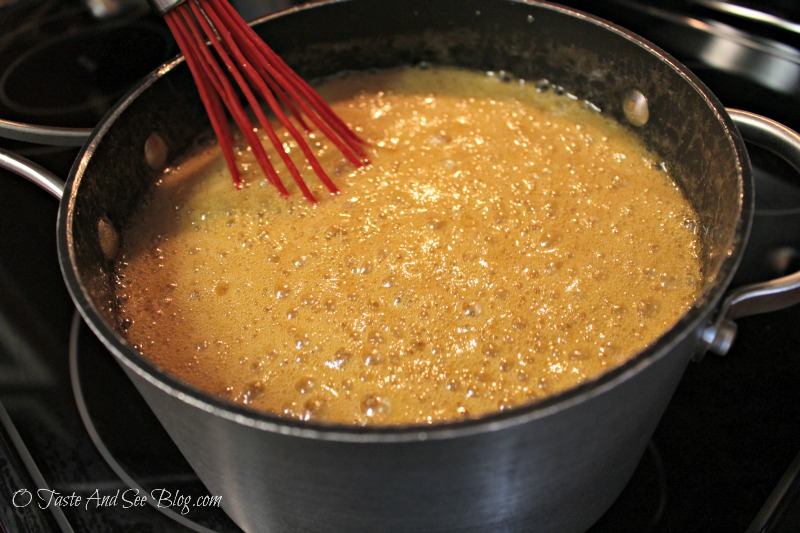 Bring to a boil and allow to boil 5 minutes (reduce heat if necessary to avoid boiling over)
Remove from heat and stir in baking soda and vanilla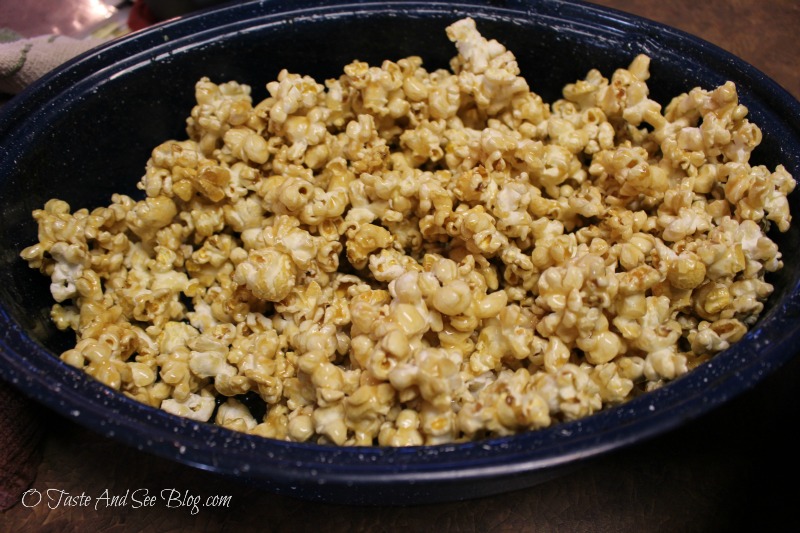 Pour immediately over popped popcorn and stir to coat
Place in preheated oven and bake 1 hour, stirring occasionally
While baking, cover large area on counter top or table with waxed paper
*Popcorn will be hot so make sure your surface is heat-resistant or protected before covering with waxed paper*
Remove from oven and spread in a single later on prepared surface
Allow to cool completely before storing in airtight container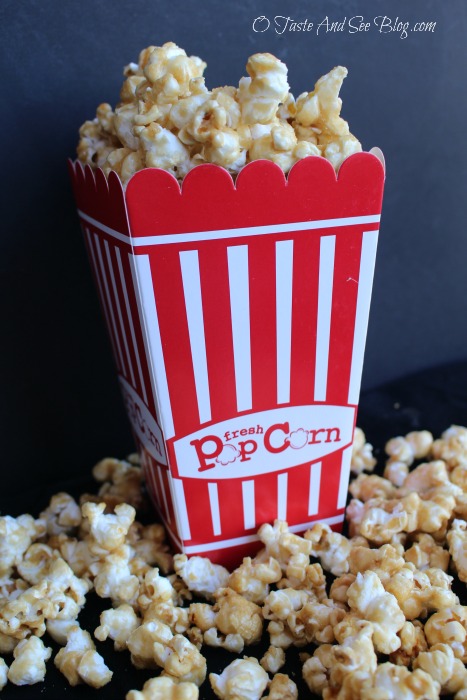 For a little extra fun, place prizes in the bags before bagging!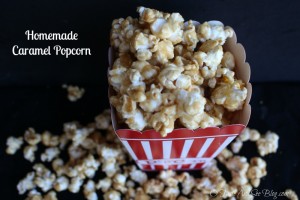 Caramel Popcorn
2016-01-09 15:40:44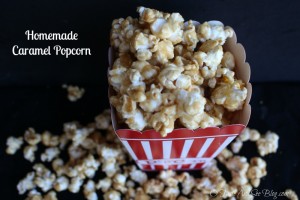 Love Cracker Jack? Then you'll love this easy homemade Caramel Popcorn.
Ingredients
1 cup butter or margaine
1/2 cup corn syrup
2 cups brown sugar
1 tsp salt
1/2 tsp baking soda
1 tsp vanilla
6 quarts popcorn – popped (about 1 cup unpopped in the Whirly Pop)
Instructions
Pop popcorn and have it ready in a VERY large pan that will allow for stirring
Preheat oven to 250 degrees
Over medium high heat, melt butter and stir in corn syrup, sugar and salt
Bring to a boil and allow to boil 5 minutes (reduce heat if necessary to avoid boiling over)
Remove from heat and stir in baking soda and vanilla
Pour immediately over popped popcorn and stir to coat
Place in prepared oven and bake 1 hour, stirring occasionally
While baking, cover large area on counter top or table with waxed paper
*Popcorn will be hot so make sure your surface is heat resistant or protected before covering with waxed paper*
Remove from oven and spread in a single later on prepared surface
Allow to cool completely before storing in airtight container
Notes
For mixing, I use my turkey roasting pan. It allows plenty of room to stir and can go right into the oven
*Popcorn will be hot when it comes out of the oven so make sure your surface is heat resistant or protected before covering with waxed paper*
O Taste and See https://otasteandseeblog.com/