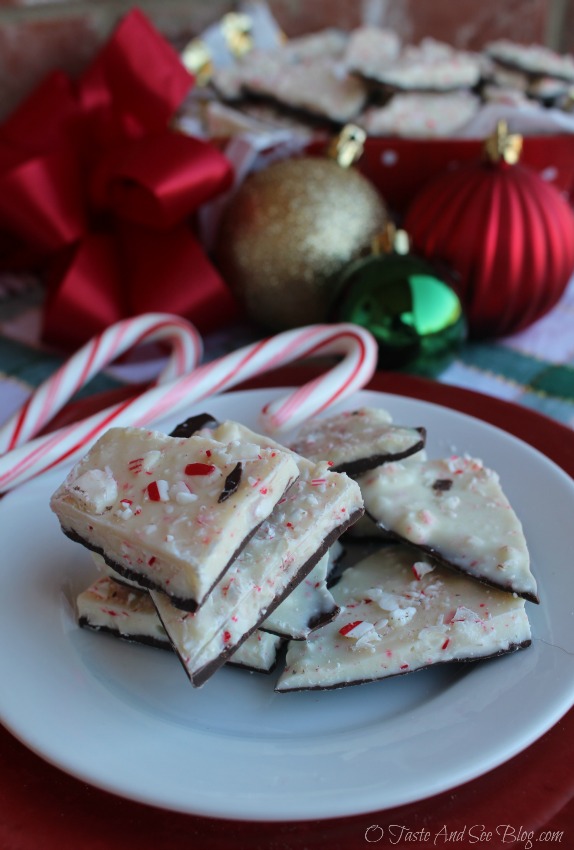 Homemade Peppermint Bark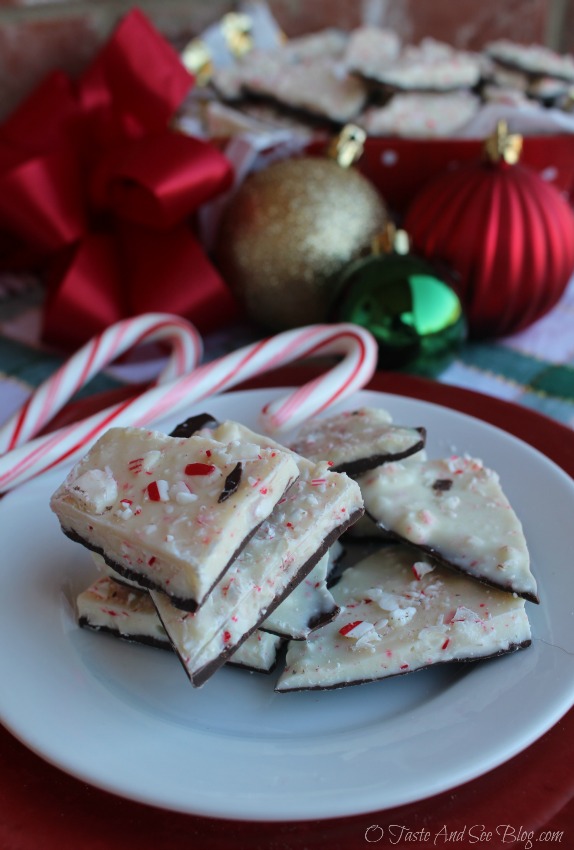 Anyone need a last minute yummy gift idea? Homemade Peppermint Bark is one of our favorite things to make and give…and of course, keep a little for ourselves.
Peppermint Bark is a tasty and festive Christmas treat! However, it can be pretty expensive to buy. Thankfully, it's also one of the easiest to make at home. All it takes is 3 simple ingredients and a few minutes of your time.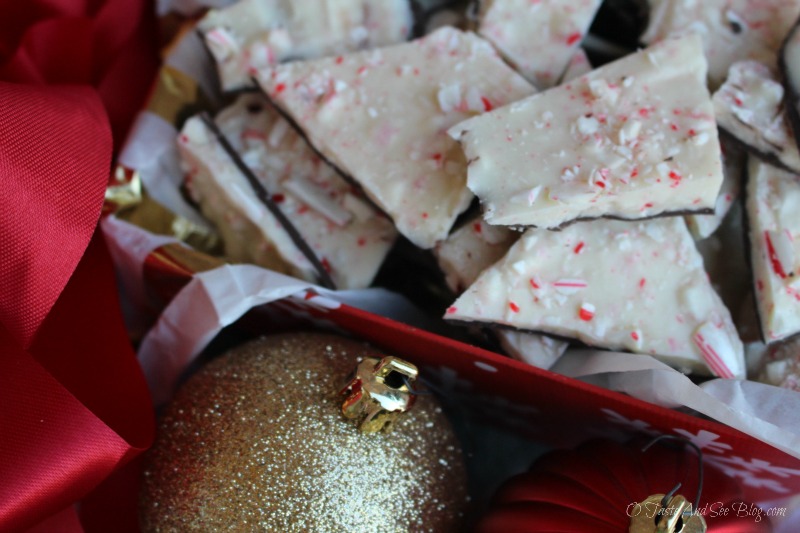 Peppermint Bark also "travels" well, just make sure it's in an airtight tin. We sent a batch to our good friends in Florida who love it but have never had it homemade.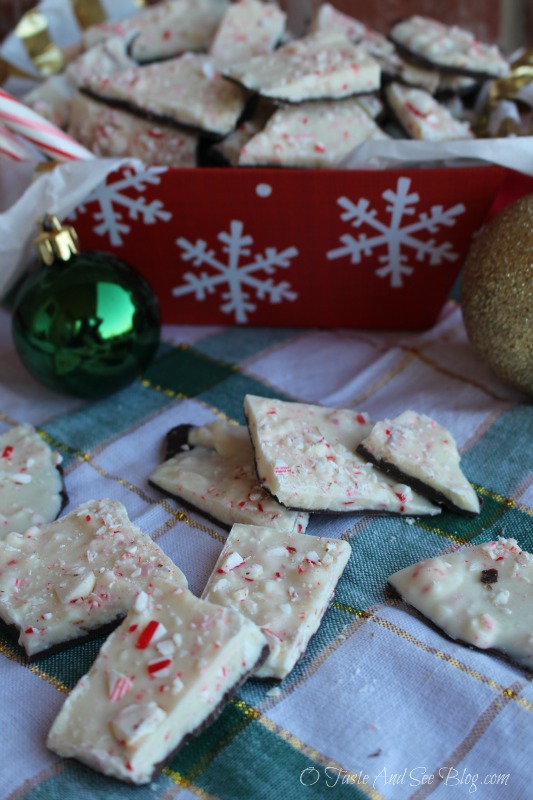 So, without further adieu….
Here's the Recipe:
6 oz dark melting chocolate
12 oz white melting chocolate
4 candy canes – crushed (more if desired)
*I recommend a higher quality chocolate. It makes a difference in this recipe*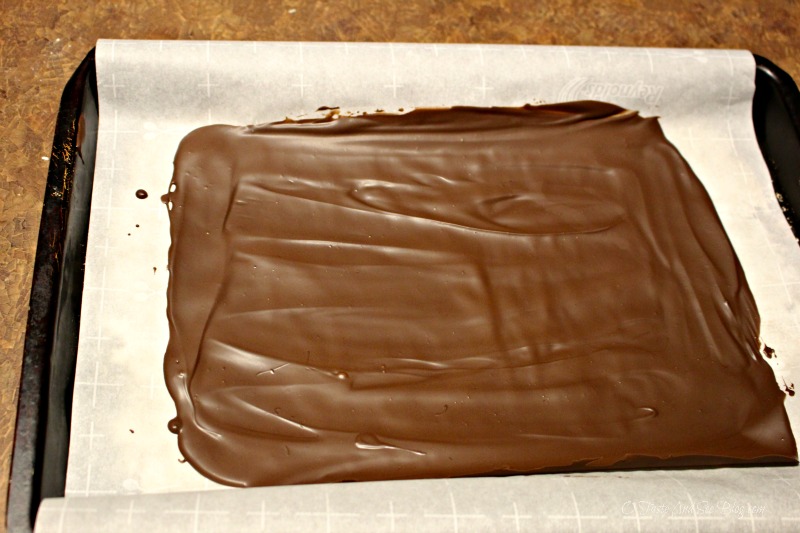 Line a jelly roll pan with parchment paper
*DO NOT used waxed paper. We made that mistake once. The heat of the chocolate causes the waxed paper to stick to the pan and make it VERY difficult to remove*
Melt dark chocolate
My prefered method for melting chocolate is a double boiler but it can be microwaved
Pour chocolate onto prepared pan and spread to form a thin layer
Chocolate should not go up the sides
Place chocolate in refrigerator for about 15 minutes or until cold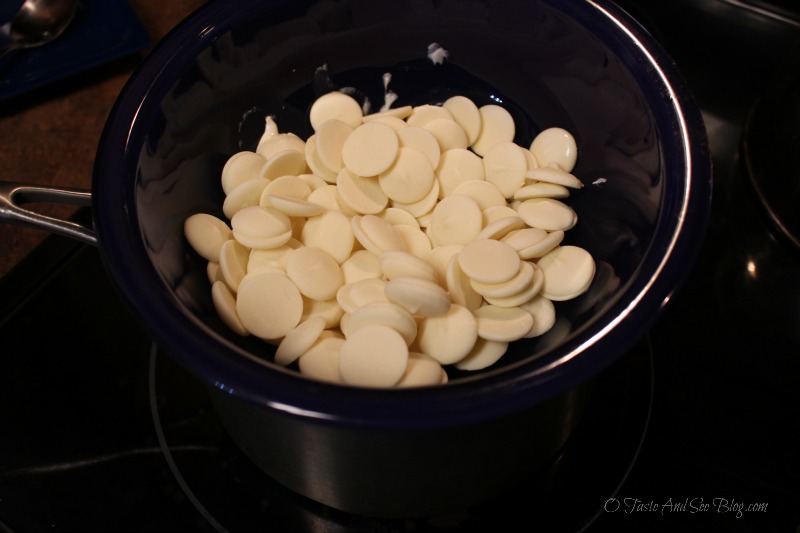 Meanwhile, melt white chocolate
Add crushed candy canes to white chocolate and stir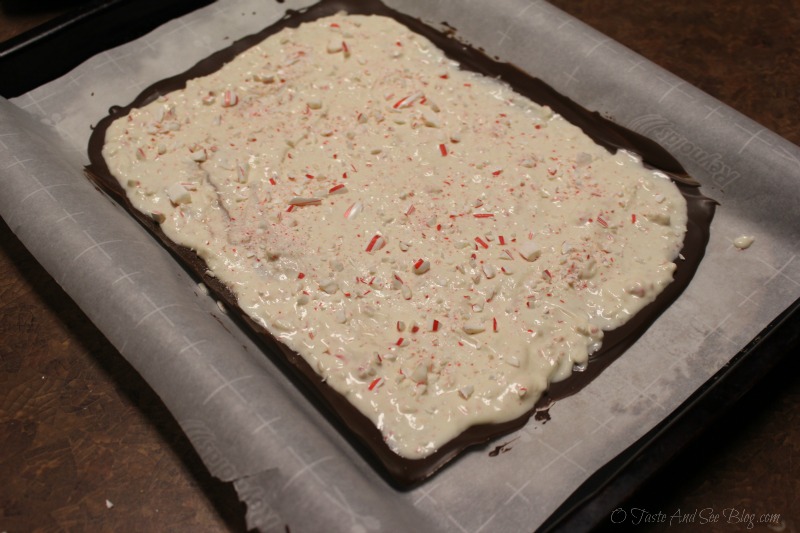 Pour over dark chocolate and spread almost to edge
Sprinkle on more crushed candy cane if desired
Return to refrigerator until firm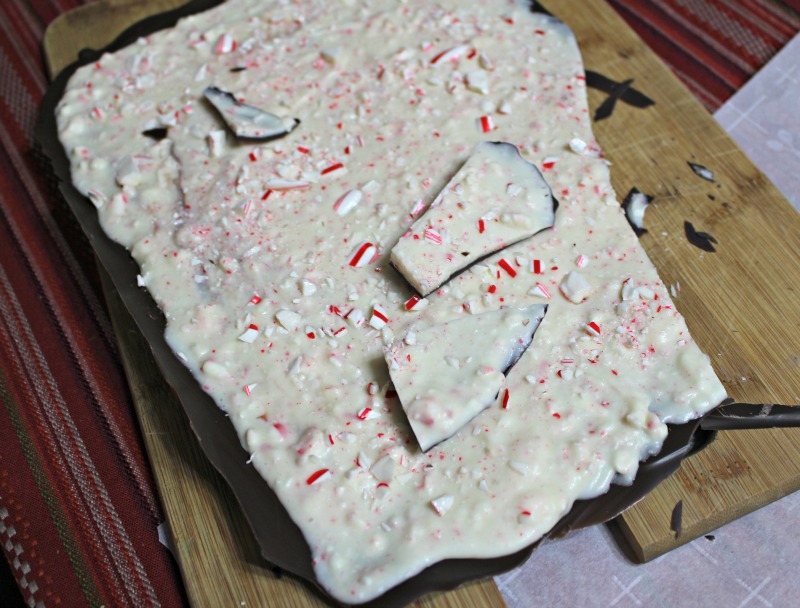 Lift parchment paper to remove from pan
Cut or break bark into pieces
Store in airtight container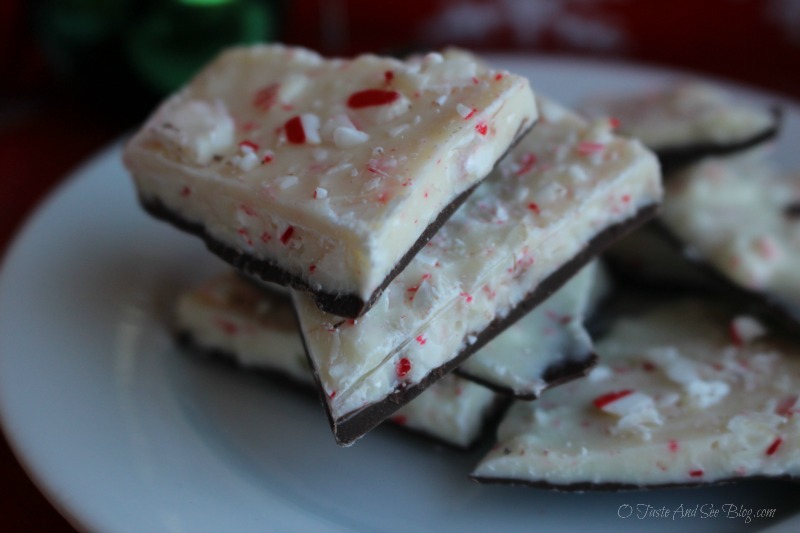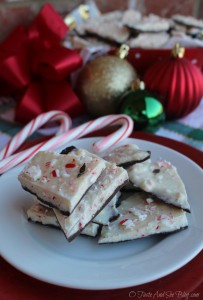 Homemade Peppermint Bark
2015-12-21 19:10:24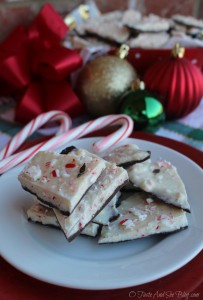 Ingredients
6 oz dark melting chocolate
12 oz white melting chocolate
4 candy canes – crushed (more if desired)
Instructions
Line a jelly roll pan with parchment paper
Melt dark chocolate
My prefered method for melting chocolate is a double boiler but it can be microwaved
Pour chocolate onto prepared pan and spread to form a thin layer
Chocolate should not go up the sides
Place chocolate in refrigerator for about 15 minutes or until cold
Meanwhile, melt white chocolate
Add crushed candy canes to white chocolate and stir
Pour over dark chocolate and spread almost to edge
Sprinkle on more crushed candy cane if desired
Return to refrigerator until firm
Lift parchment paper to remove from pan
Cut or break bark into pieces
Store in airtight container
Notes
I recommend a higher quality chocolate. It makes a difference in this recipe
*DO NOT used waxed paper. We made that mistake once. The heat of the chocolate causes the waxed paper to stick to the pan and make it VERY difficult to remove*
O Taste and See https://otasteandseeblog.com/