Inn of the Mountain Gods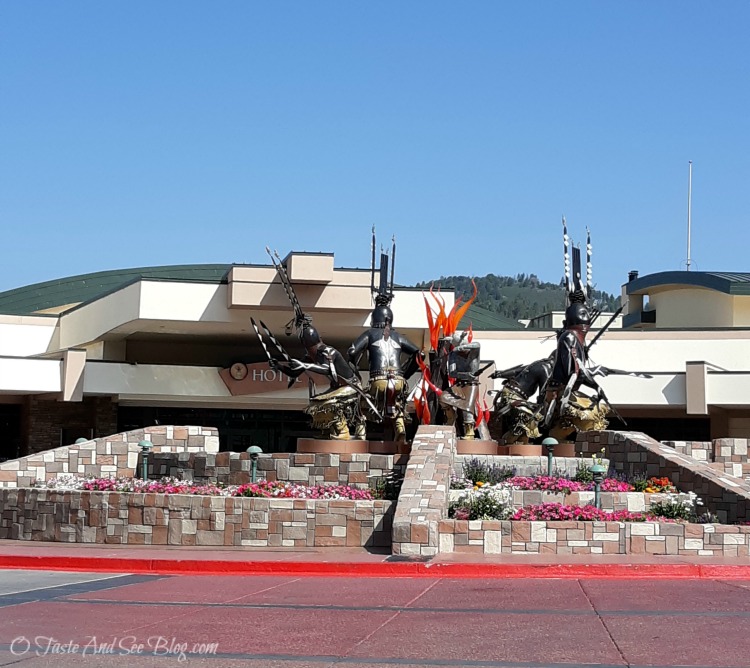 I know I've talked on and on about The Village of Ruidoso, but honestly, it was just THAT much fun! And I saw on their FB page, Sierra Blanca is open for skiing. Gotta say…. I'm jealous and SO ready to go back!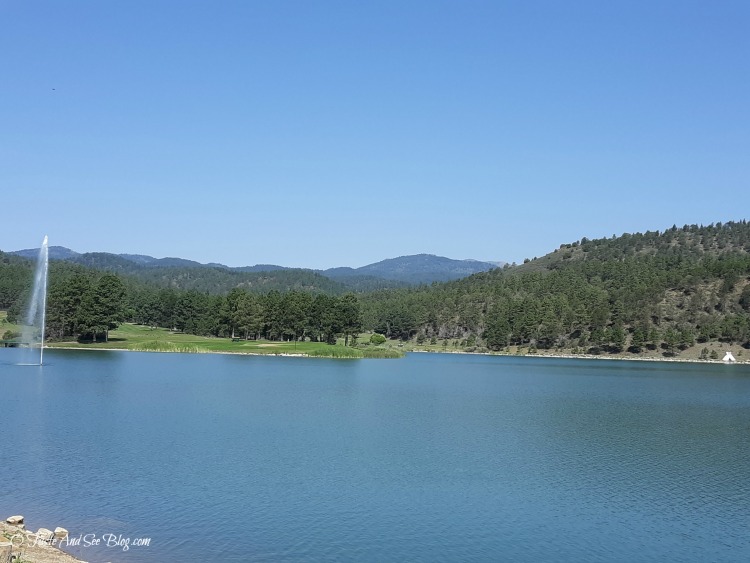 After a relaxing evening and great night's rest at MCM Elegante, we were ready for some adventure so we headed up to Inn of the Mountain Gods Resort and Casino. The Inn (as well as Ski Apache) is owned and operated by the Mescalero Apache Tribe and located at the edge of the Lake with a beautiful view of Sierra Blanca.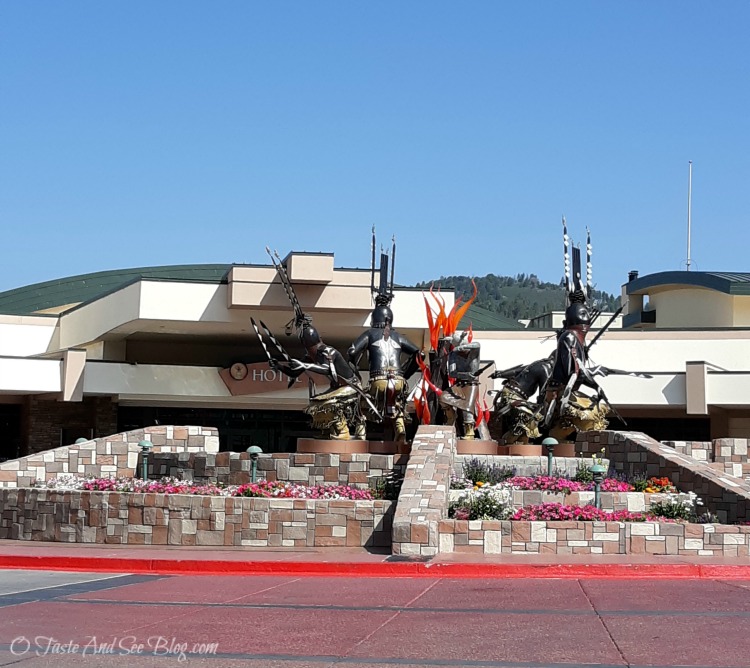 We were super excited to spend the whole day taking advantage of all the great activities. Although it is a hotel and casino, it's so much more and open to visitors (like us) who don't stay there.
Although we had a very full day, there were more activities than we could do in one day.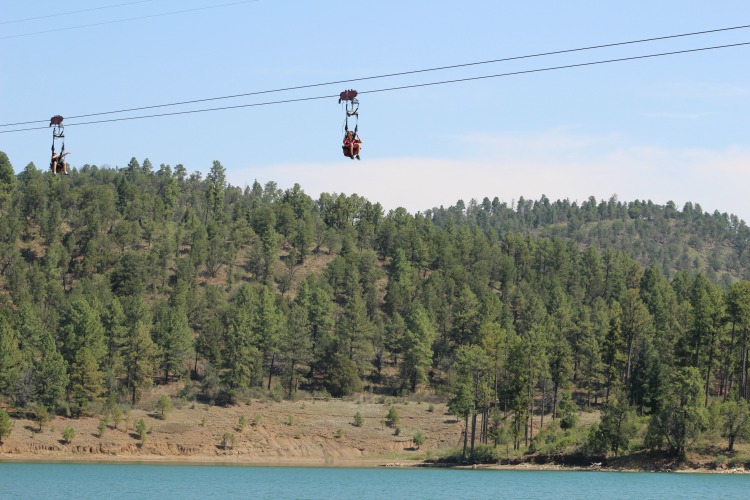 The most exciting thing was the zip line over the lake!
Super fun….even for this girl who's CRAZY afraid of heights!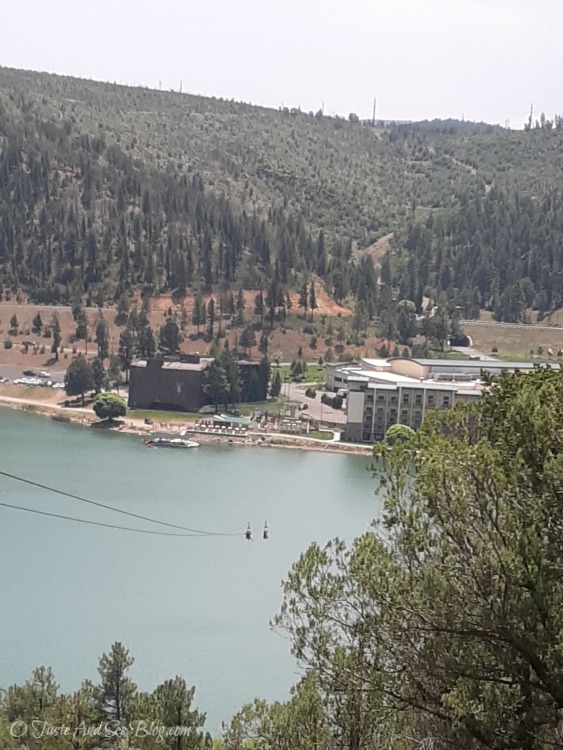 The bumpy jeep ride to the top was a little more intense than the zip line. JK, the driver was really careful and super nice guy.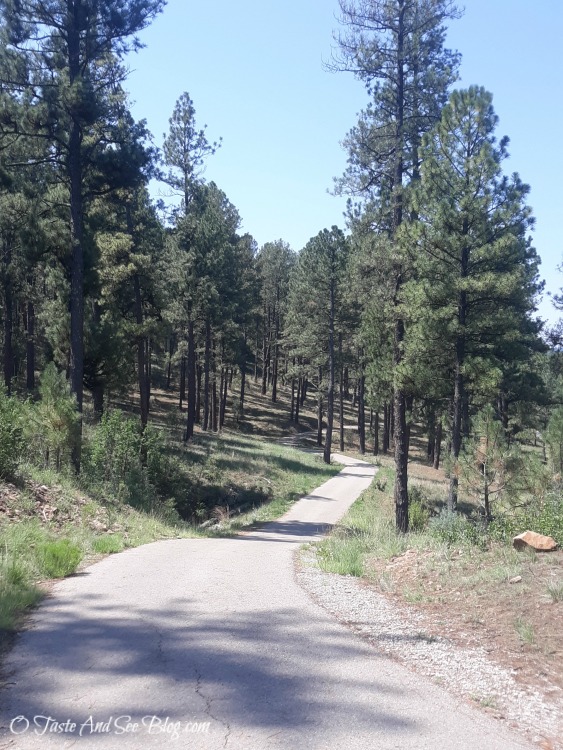 After the zip line, we decided to go for a little hike. Loved this trail! It's a nice smooth, paved path. However, keep in mind… Ruidoso IS a much higher elevation than one might think. We "flat-landers" struggled a little. Also, BRING WATER!!! We didn't and thankfully we meet a couple of older ladies on the trail that took pity on us and gave us one of their bottles of water. They were so sweet and CLEARLY in better shape than we were. I must admit, we were a little embarrassed and had a really good laugh about it on one of our (many) "rest" stops.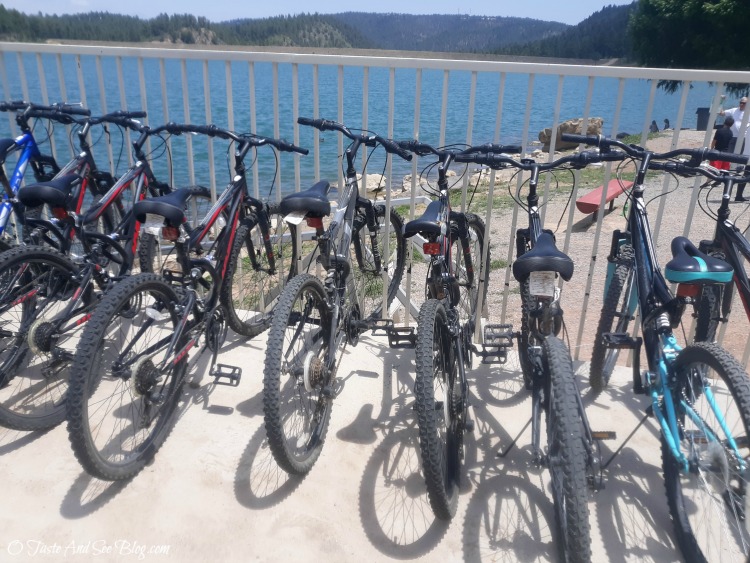 Thankfully, I don't have a picture of us (and by us I really just mean me) riding (attempting to ride) the bikes. It had probably been (I had a number here but decided not to share that number) WAY more years than I care to admit, since I had ridden a bike. Fun fact: It is true, you never forget how to ride a bike….. you just may not be as good at is as you once were! LOL!!!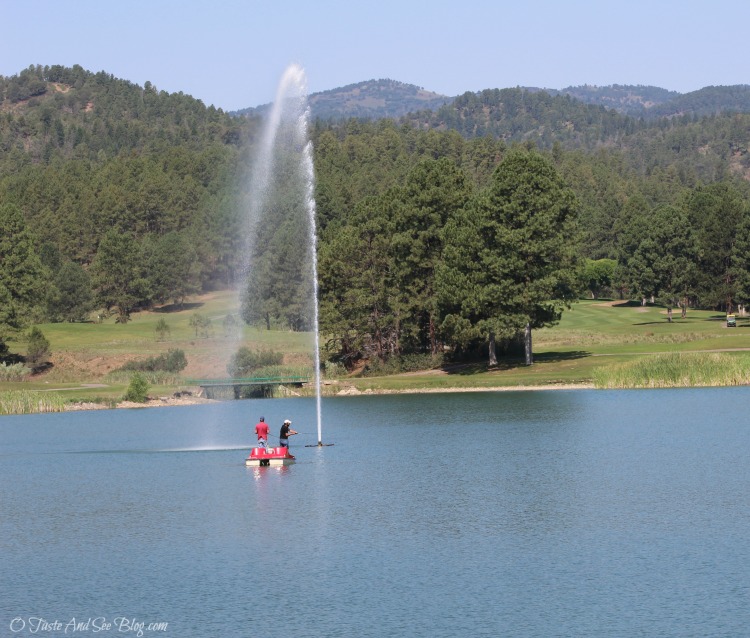 Paddle boats and kayaks. You can even fish from the paddle boats, if you want.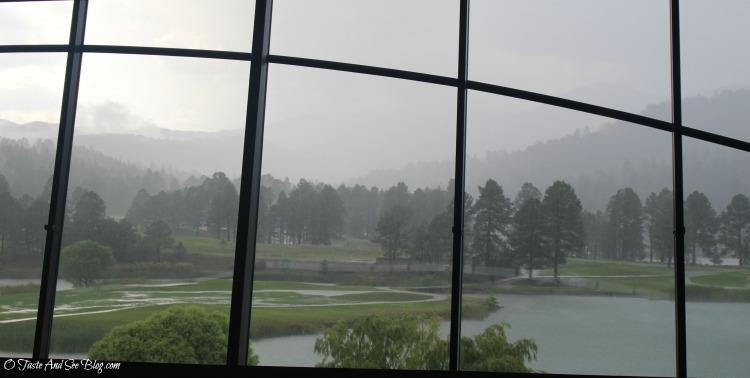 One thing to note about Ruidoso, as with almost all mountain towns, the weather can change in an instant. So, do the things you are most anxious to do, first.
The good news…. even watching the rain through the HUGE picture window is lovely.
After a busy day of activities and a few minutes of relaxing while watching it rain, we headed to the Broken Arrow for an AMAZING dinner!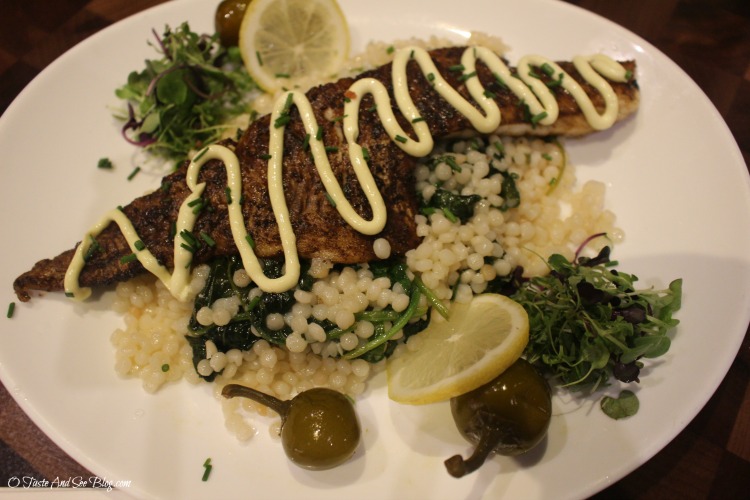 We were starving! And the food DID NOT disappoint! The presentation was as wonderful as the taste!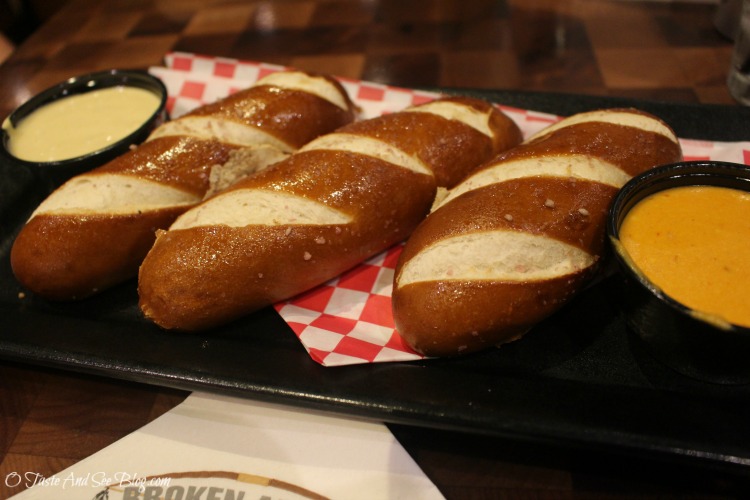 We started with the Pretzel Bread appetizer…. OH.SO.DELICIOUS!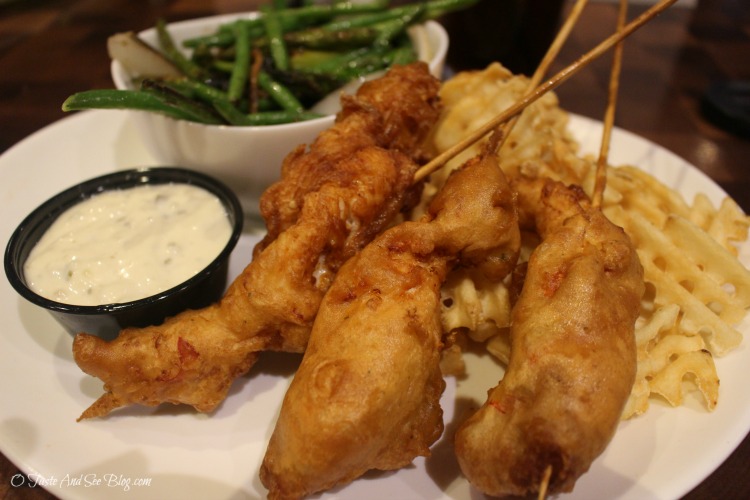 When I'm on a travel adventure, I like to try new food. The menu item that caught me eye was the Fish and Chips. I know, sounds….. ordinary, right? Well, not when their idea of "fish" is LOBSTER! Yeah, deep-fried lobster on a stick!!! I'm from the South, so I love anything deep-fried, but LOBSTER? I'd never heard of such a thing, but it was certainly a wonderful upgrade to ordinary fish and chips!
And those green beans…perfect!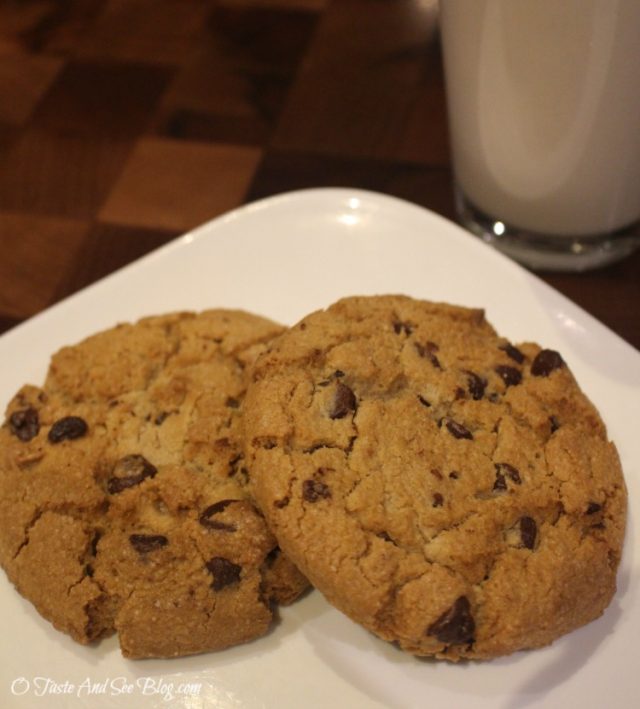 We were stuffed, but of course, had to order dessert. I took one look at the menu and knew exactly what I wanted….. Cookies and Milk! This is the only restaurant I've ever seen that has cookies and milk on the dessert menu. The chocolate chips cookies are baked when ordered and served while still warm (really, is there any better way to eat chocolate chips cookies?) with a large, ice cold glass of milk. It was the best!!!!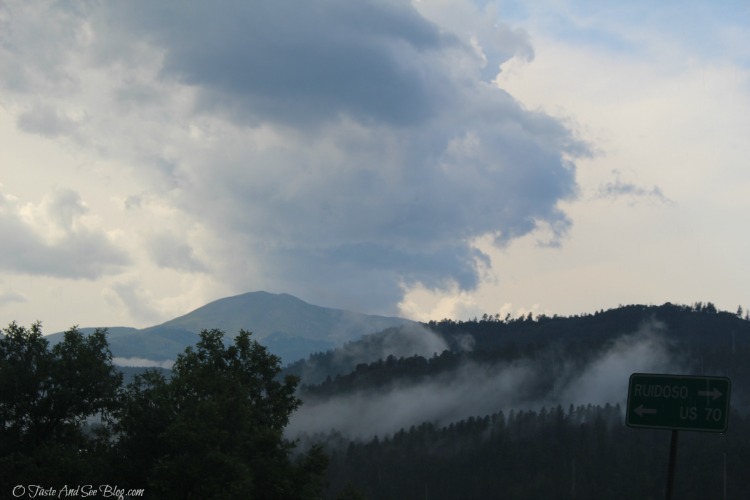 By the time we finished dinner, the rain had cleared and we headed back to our hotel to rest up for more adventure the next day!