Maple Pecan Cinnamon Rolls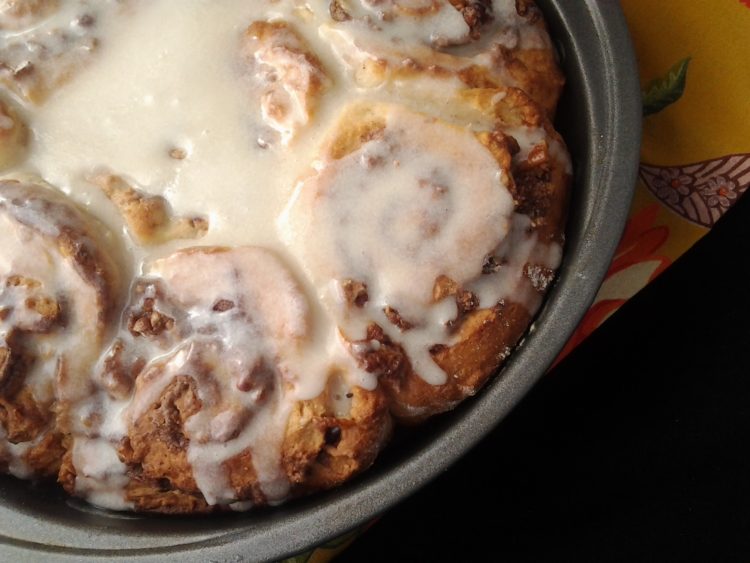 With no rise time this Maple Pecan Cinnamon Roll recipe is ready in about an hour!
For years cinnamon rolls were a favorite Sunday morning treat for our family, but it was always "Wham-ums". "What in the world are those?" you are probably asking. Well, it's the name our family has for canned biscuits, cinnamon rolls and any other type of bread that comes in a can. Why? Because you "wham um" on the counter to get the can open…makes sense, right?
Now as much as we enjoy the taste and convenience of these cinnamon rolls, we enjoy homemade SO much more! The problem I have making them homemade is time…all the recipes I've found involve long rising times. Then, I found this recipe. It only "rests" in the refrigerator about twenty minutes AND it's not just an ordinary cinnamon roll…it's Maple Pecan!
Here's the Recipe:
Dough:
3 cups all purpose flour
3 tablespoons sugar
1 teaspoon baking powder
1/2 teaspoon baking soda
1/2 teaspoon salt
1 cup buttermilk
6 tablespoons melted butter – divided
1/3 cup maple syrup
Filling:
3/4 cup brown sugar, packed
1/4 cup sugar
3/4 cup chopped pecans
2 teaspoons cinnamon
1/8 teaspoon salt
1 tablespoon melted butter
Icing:
1 cup powdered sugar
1-2 teaspoons milk
3 tablespoons maple syrup
2 tablespoons butter softened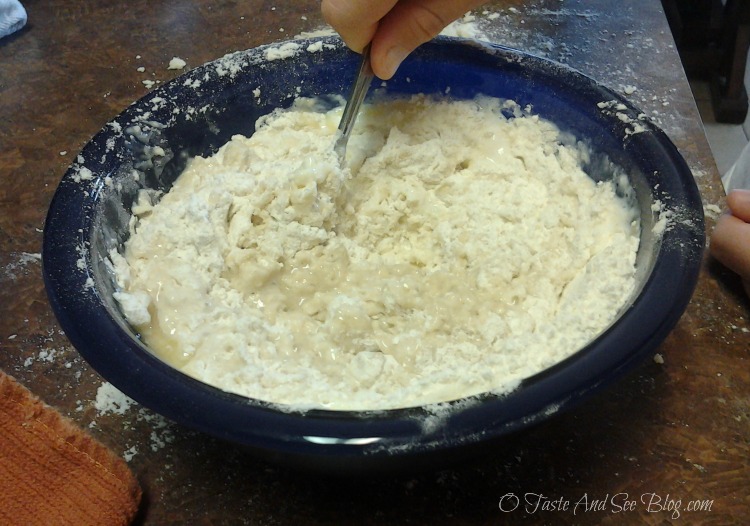 Combine dry ingredients
Add buttermilk, syrup and 2 Tbsp butter and stir just until combined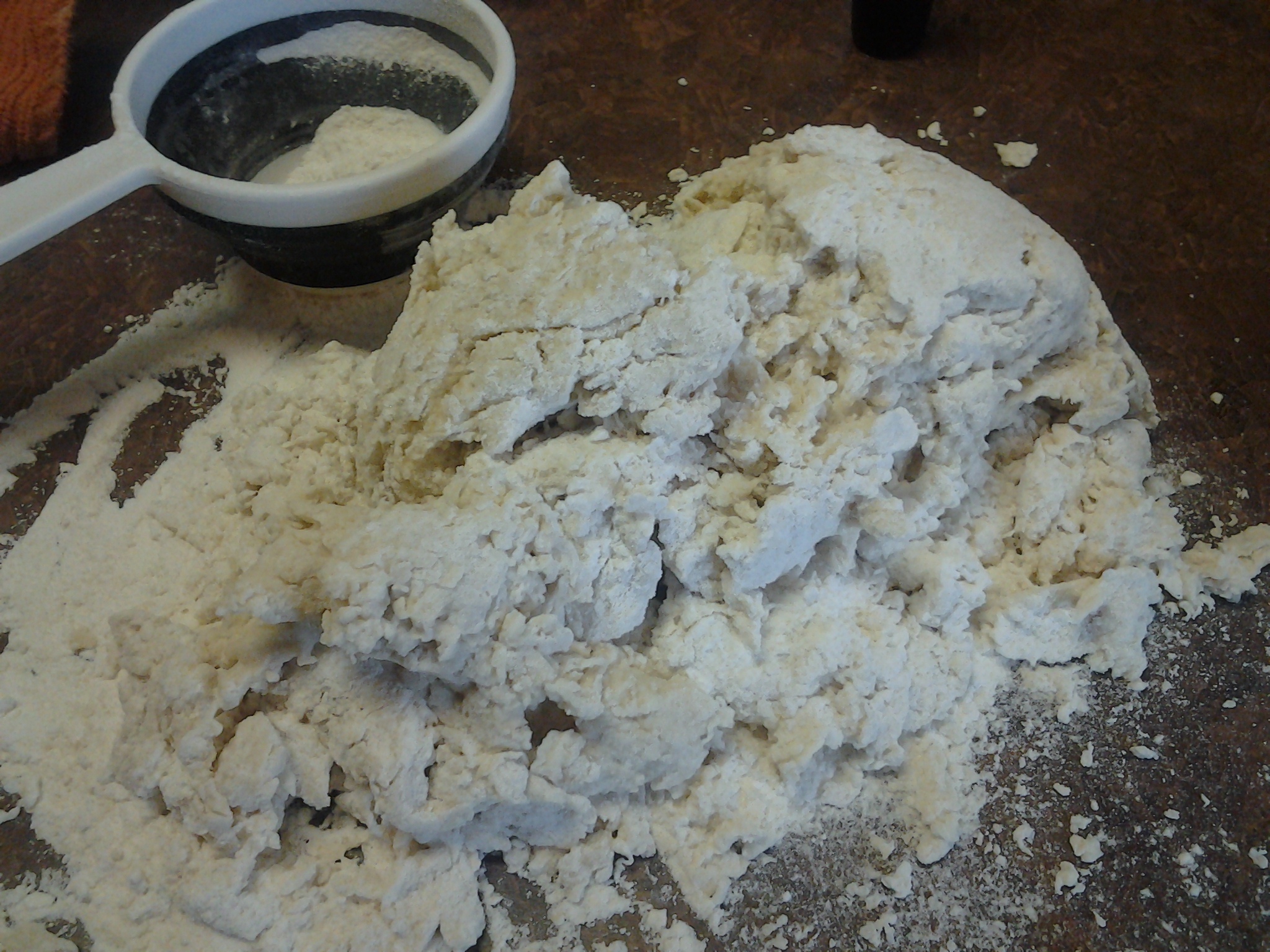 Turn out onto a well floured work surface and knead until smooth. It will still be soft and a little sticky but smooth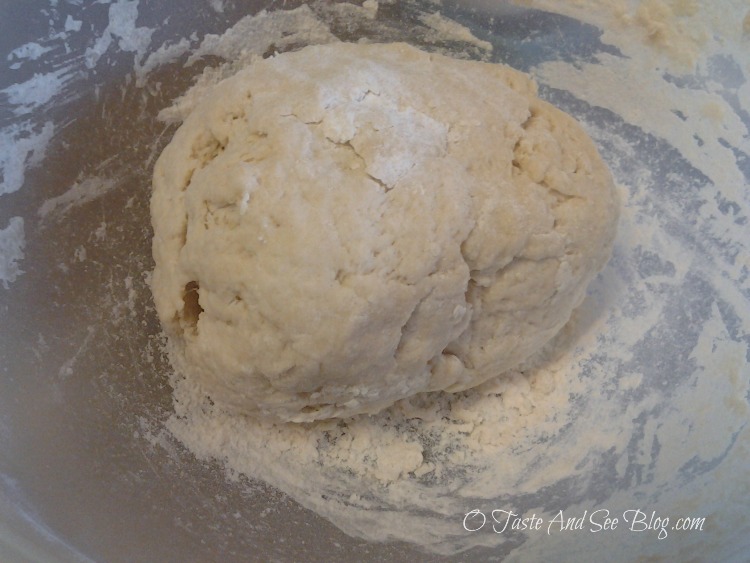 Place in a floured bowl, cover and refrigerate 20 minutes
While the Dough is Chilling
Preheat oven to 425 degrees
Brush 9 in round baking pan with 1 Tbsp melted butter
Prepare Filling by:
Combine all dry filling ingredients, except nuts, in a small bowl
Add melted butter and stir until combine
Set aside until dough is ready
When Dough is Ready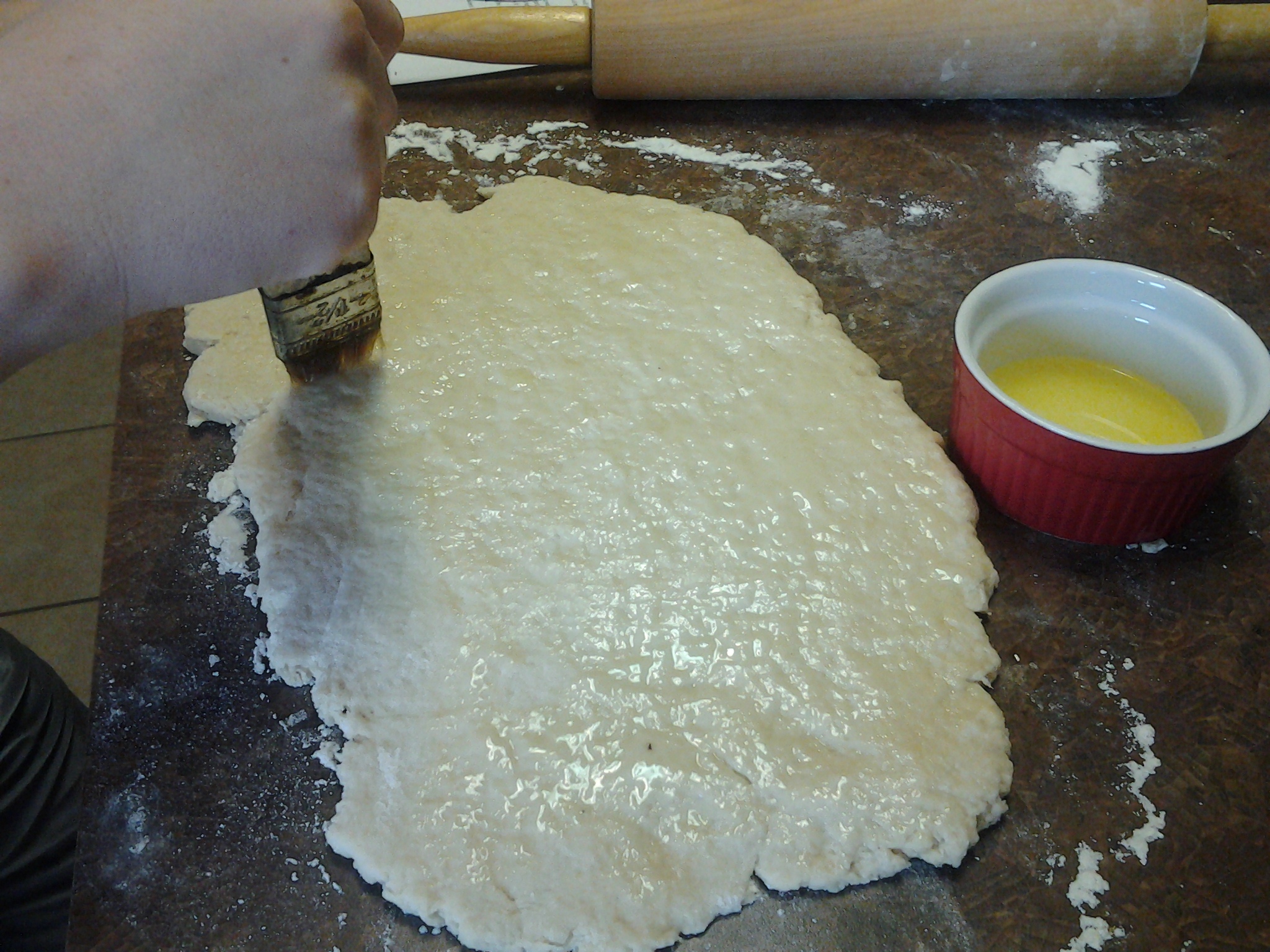 Place back on floured work surface and roll or pat into a rectangle about 12×8 inches.
Brush on 2 Tbsp melted butter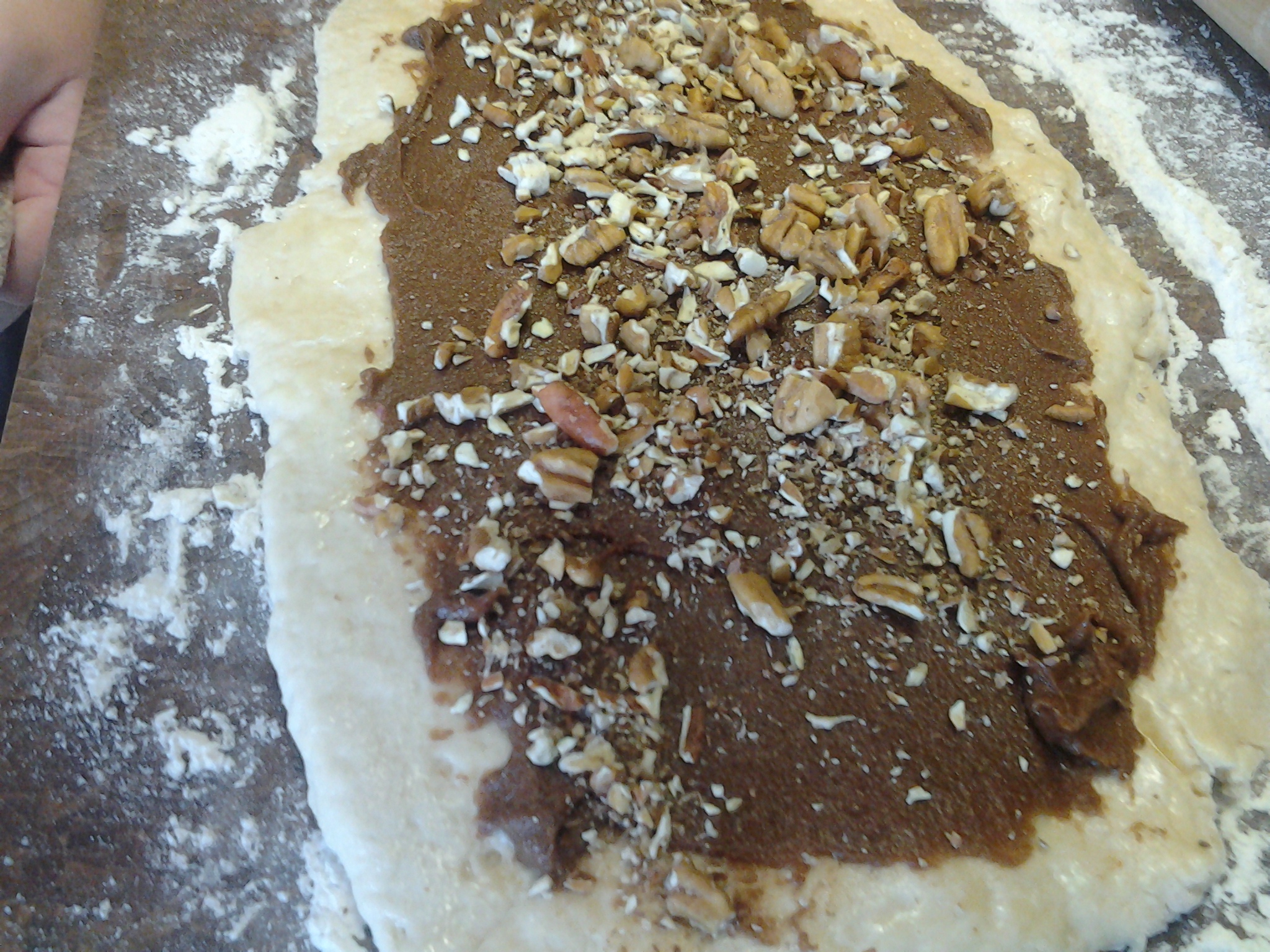 Spread filling evenly over dough, leaving about 1/2 inch around edges
Top with nuts, pressing sightly into dough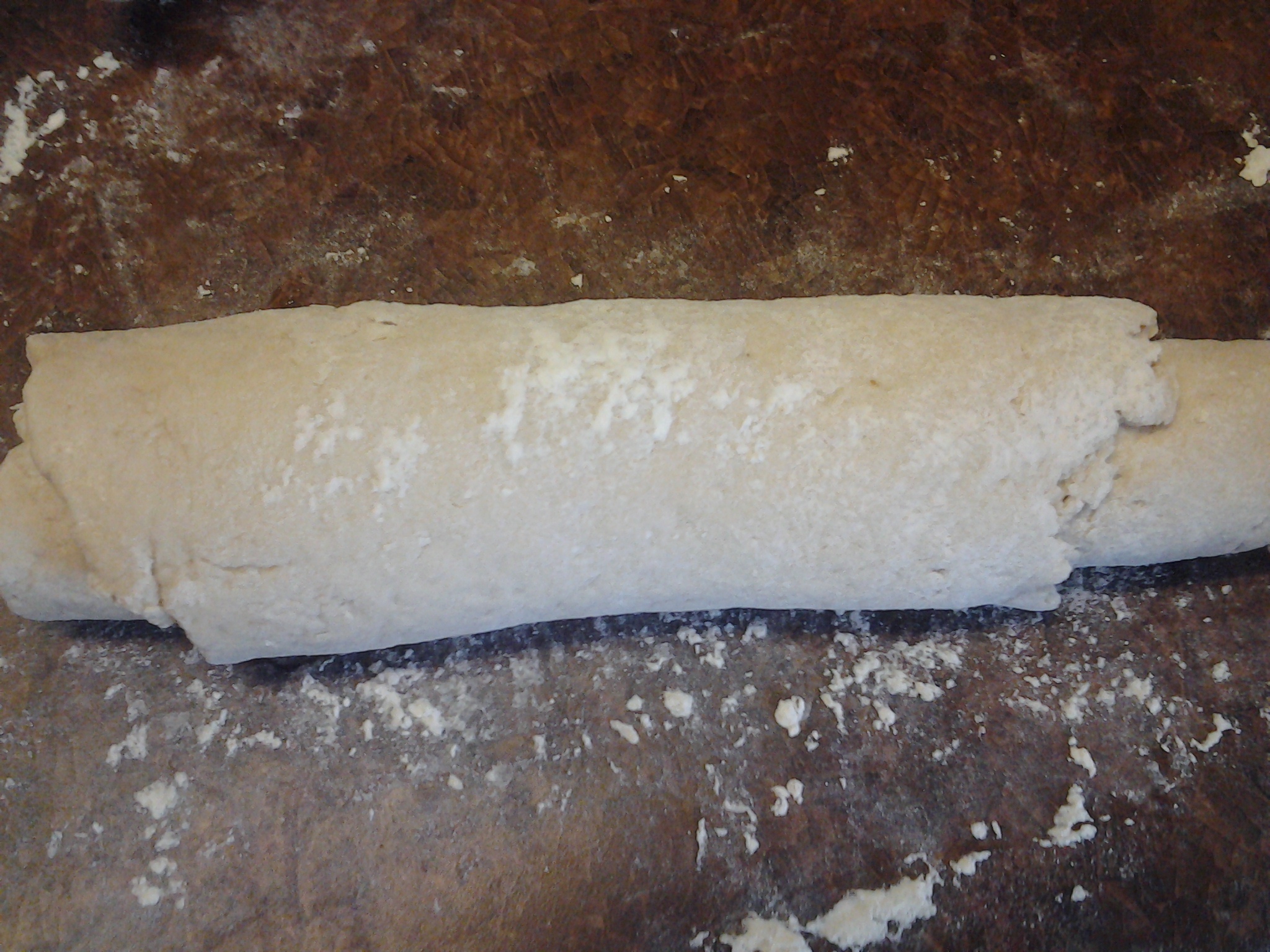 Starting at the long side, roll dough tightly
Press or brush seam with a little more butter to seal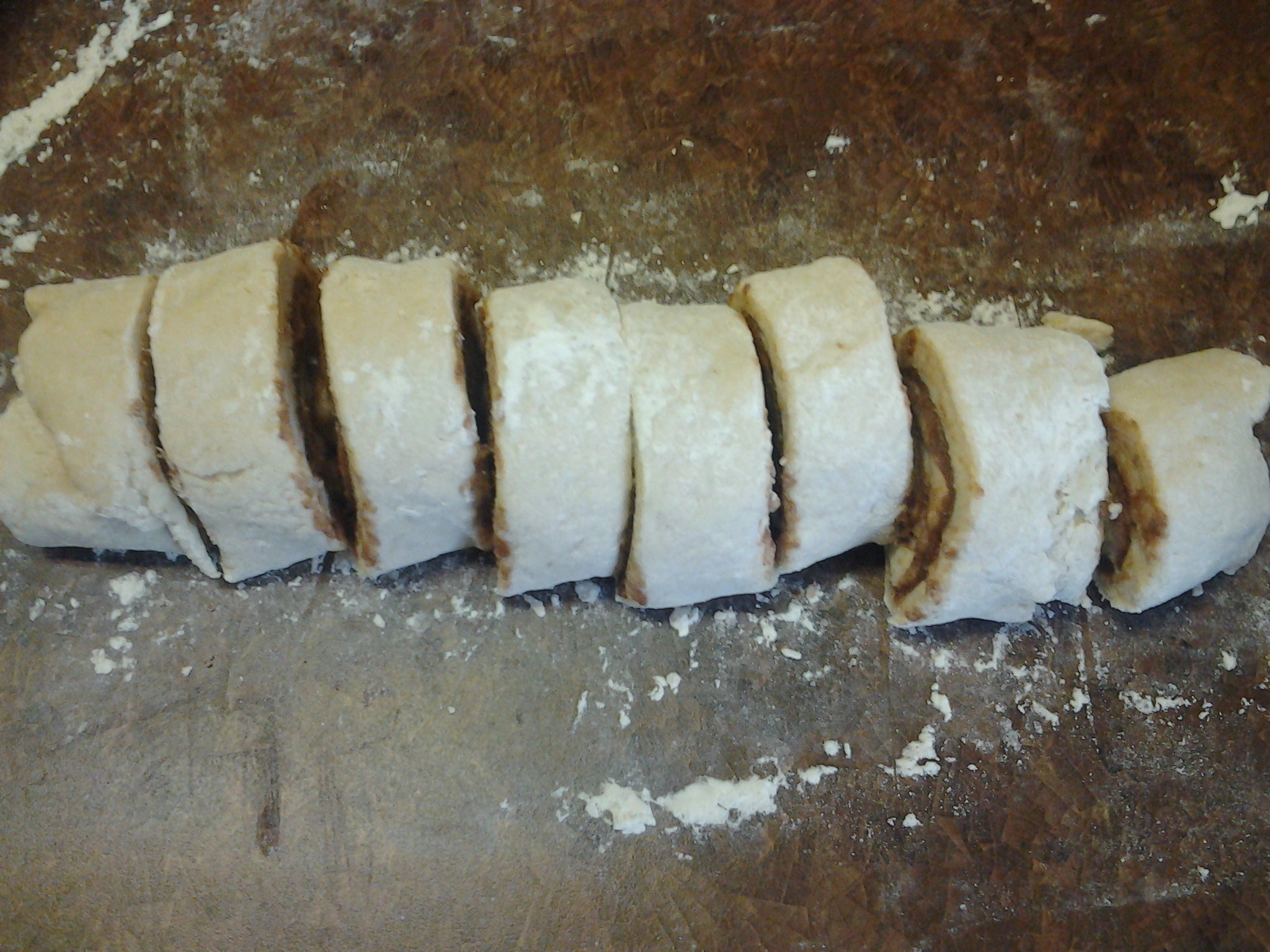 Cut into 8 equal pieces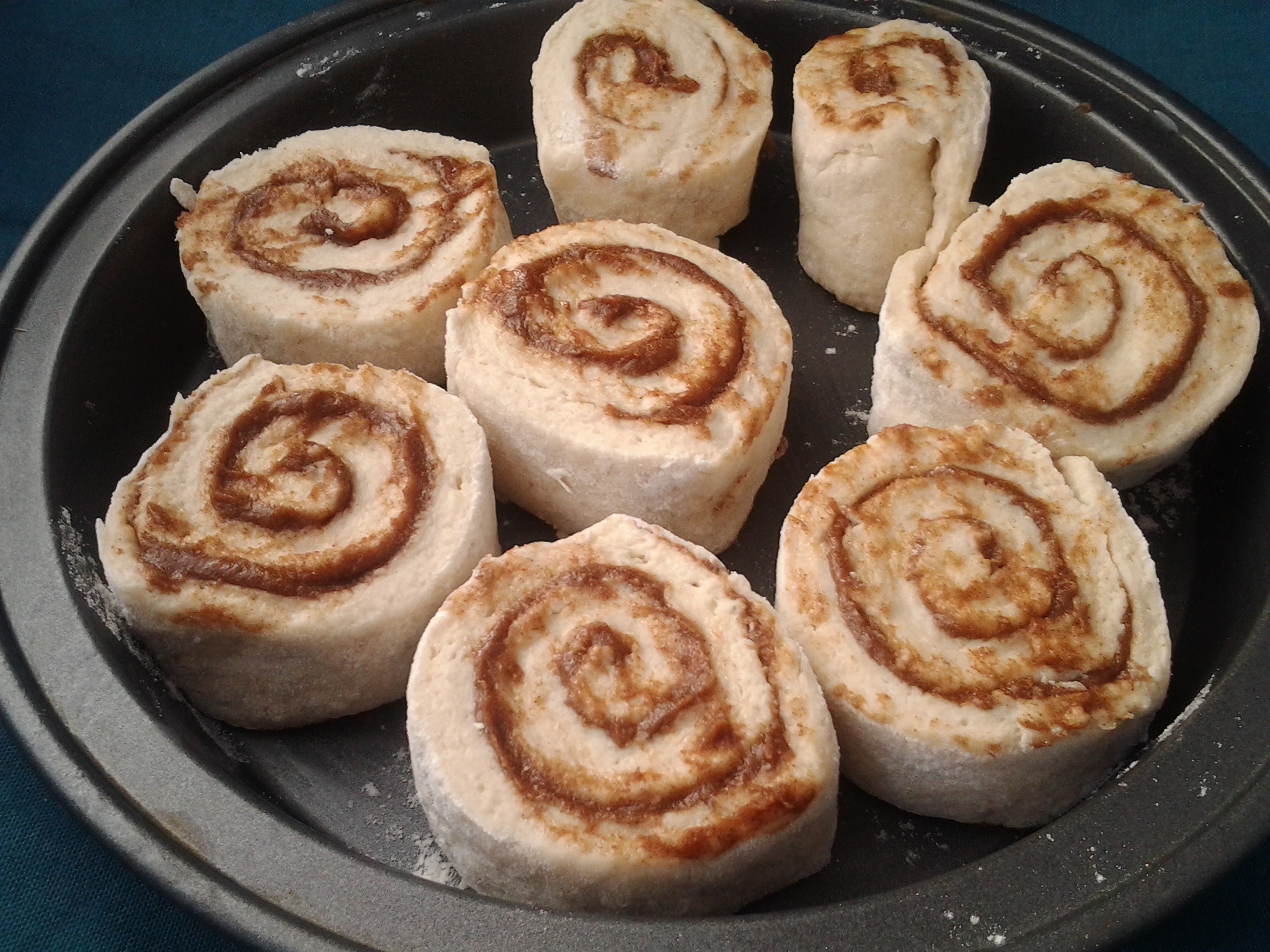 Place in prepared pan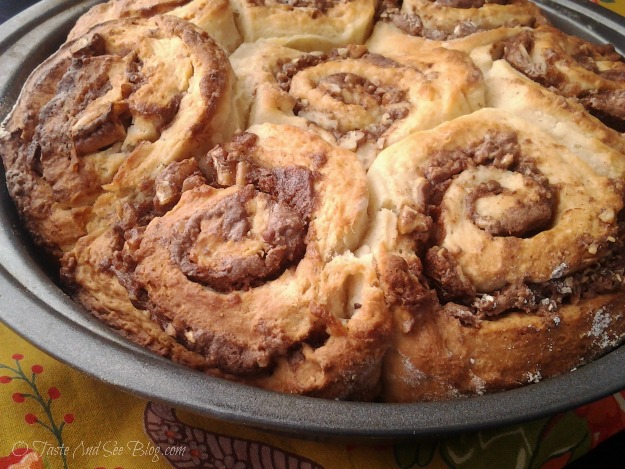 Bake 20-25 minutes
Make Icing: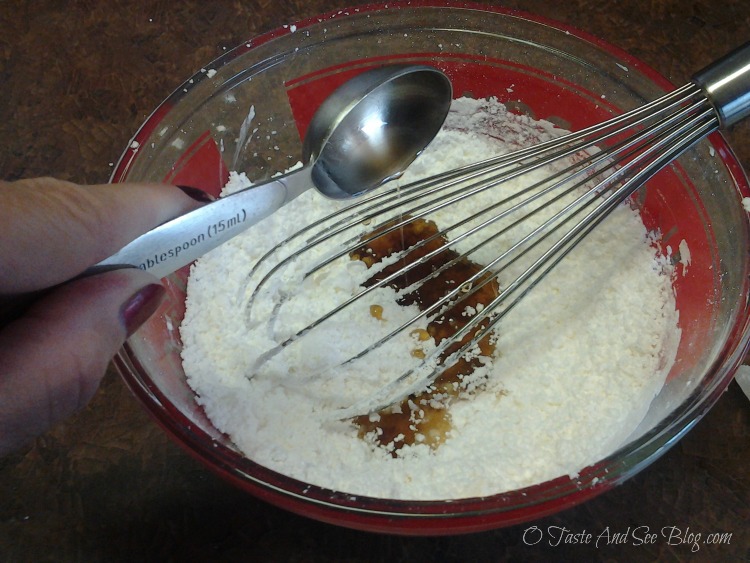 In medium bowl whisk together butter and syrup
Add sugar and mix until smooth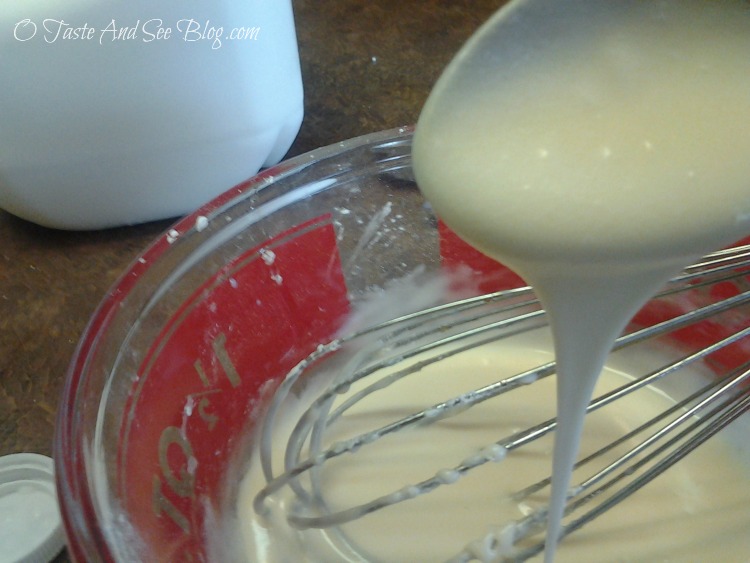 Add milk one teaspoon at a time. Icing should be "pourable" – may need to add more milk, just a few drops at a time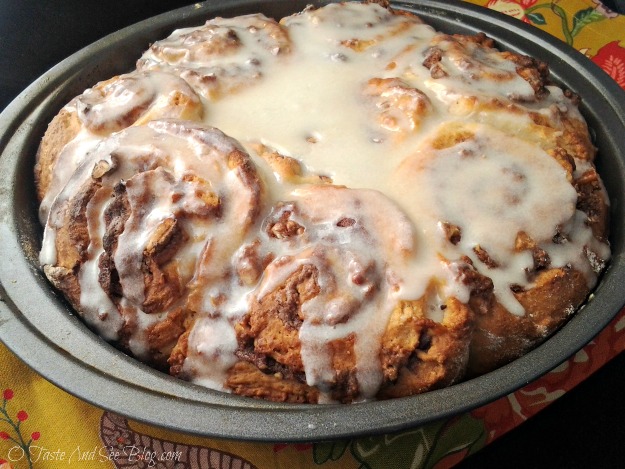 Allow cinnamon rolls to cool a couple of minute then pour icing over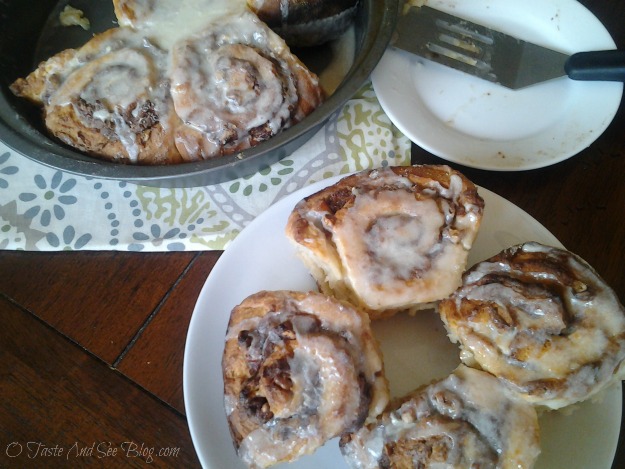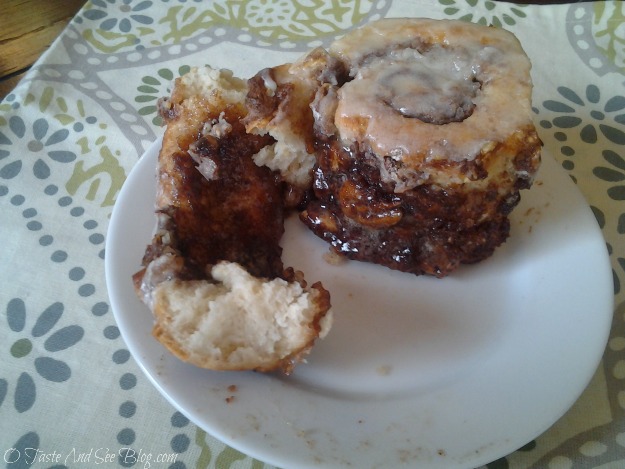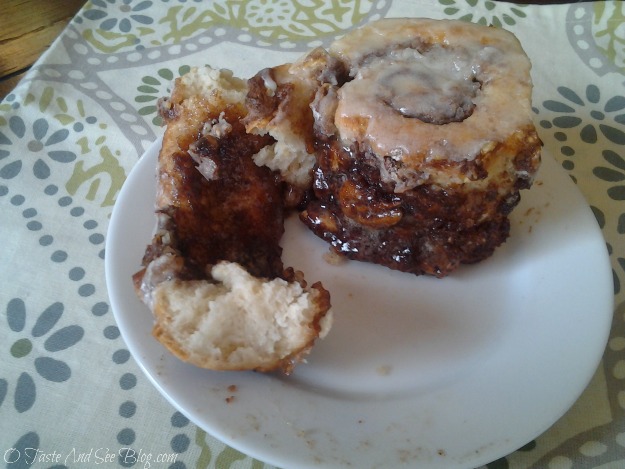 Maple Pecan Cinnamon Rolls
2014-01-07 02:07:31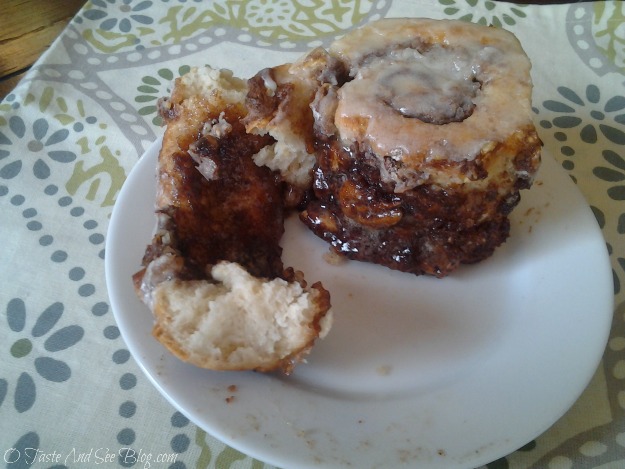 Ingredients
Dough
3 cups all purpose flour
3 tablespoons sugar
1 teaspoon baking powder
1/2 teaspoon baking soda
1/2 teaspoon salt
1 cup buttermilk
6 tablespoons melted butter - divided
1/3 cup maple syrup
Filling
3/4 cup brown sugar, packed
1/4 cup sugar
3/4 cup chopped pecans
2 teaspoons cinnamon
1/8 teaspoon salt
1 tablespoon melted butter
Icing
2 tablespoons butter softened
3 tablespoons maple syrup
1-2 teaspoons milk
1 cup powdered sugar
Instructions
Making the Dough
Combine dry ingredients
Add buttermilk, syrup and 2 Tbsp butter and stir just until combined
Turn out onto a well floured work surface and knead until smooth. It will still be soft and a little sticky but smooth
Place in a floured bowl, cover and refrigerate 20 minutes
While the Dough is Chilling
Preheat oven to 425 degrees
Melt 1 Tbsp butter and brush it on a 9 in round baking pan
Make filling
Filling
Combine all dry ingredients, except nuts, in a small bowl
Add melted butter and stir until combine
Set aside until dough is ready
When Dough is Ready
Place back on floured work surface and roll or pat into a rectangle about 12x8 inches.
Brush on 2 Tbsp melted butter
Spread filling evenly over dough, leaving about 1/2 inch around edges
Top with nuts, pressing sightly into dough
Starting at the long side, roll dough tightly
Press or brush seam with a little more butter to seal
Cut into 8 equal pieces and place in prepared pan
Bake 20-25 minutes
Icing
In medium bowl whisk together butter and syrup
Add sugar and mix until smooth
Add milk one teaspoon at a time. Icing should be "pourable" - may need to add more milk, just a few drops at a time
Allow cinnamon rolls to cool a couple of minute then pour icing over
O Taste and See https://otasteandseeblog.com/