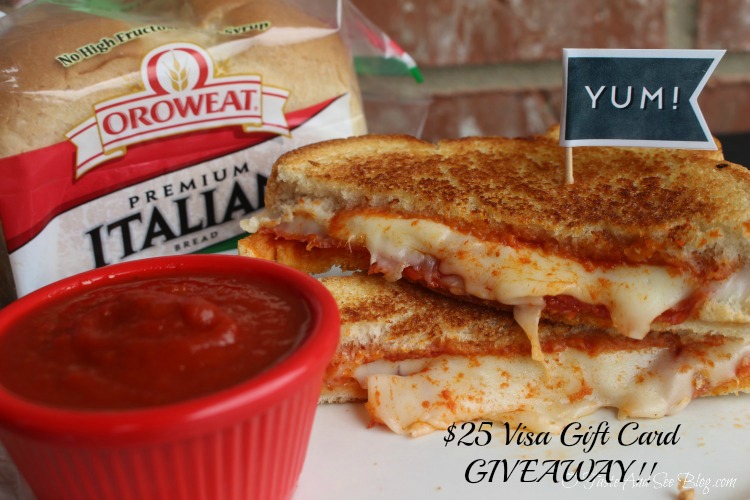 Pepperoni Pizza Grilled Cheese Sandwich + GIVEAWAY
Special THANKS to Oroweat® Bread for providing coupons for product (which I LOVE) and gift card to make this yummy sandwich possible. As always, recipe and opinions are all my own.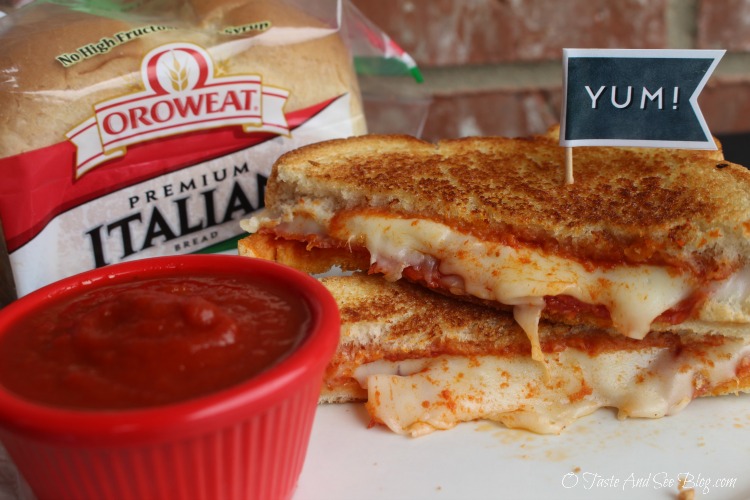 My son is "famous" around our house for his grilled cheese sandwich. He could (and often does) eat them everyday for lunch. I taught him how to make them and he takes pride in grilling them to perfection!
He also has a second great "food love"….pizza! So, my daughter decided to combine his two great food loves into one amazing recipe….The Pepperoni Pizza Grill Cheese Sandwich! It's simple and delicious! We made them for lunch a few days ago and they were a hit with everyone. My son did let me know I could make them for him anytime I wanted to….good to know!
Do you have a signature sandwich that you're "famous" for? Why not enter it in the 2016 America's Better Sandwich Contest, sponsored by Oroweat® Bread? The Grand Prize is $25,000!!! There will also be category prizes worth $5,000 each. Entries can be submitted until August 21, 2016.
In addition, Oroweat® Bread will donate 1 loaf of bread to Feeding America for each entry and/or vote submitted, with a minimum of 75,000 and up to 100,000 loaves donated! That's a lot of bread!! So, your entry not only gives you a chance to win big but also helps Feeding America. Someone's getting a lot of dough…it might as well be YOU!
After you enjoy the Pepperoni Pizza Grilled Cheese recipe scroll on down and enter the giveaway for 12 Oroweat® Bread coupons AND $25 Visa gift card!
Here's the Recipe:
*Ingredients listed are for 1 sandwich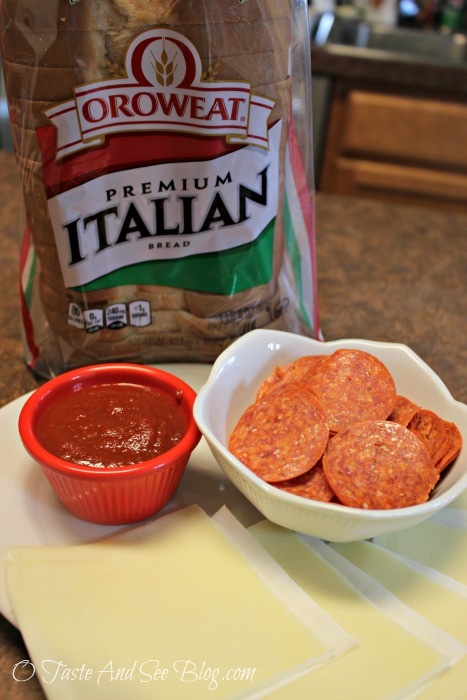 2 slices Oroweat® Premium Italian Bread
About 1 Tbsp (more or less) of your favorite pizza sauce or spaghetti sauce
2 slices mozzarella cheese
12-15 pieces sliced pepperoni
butter or margarine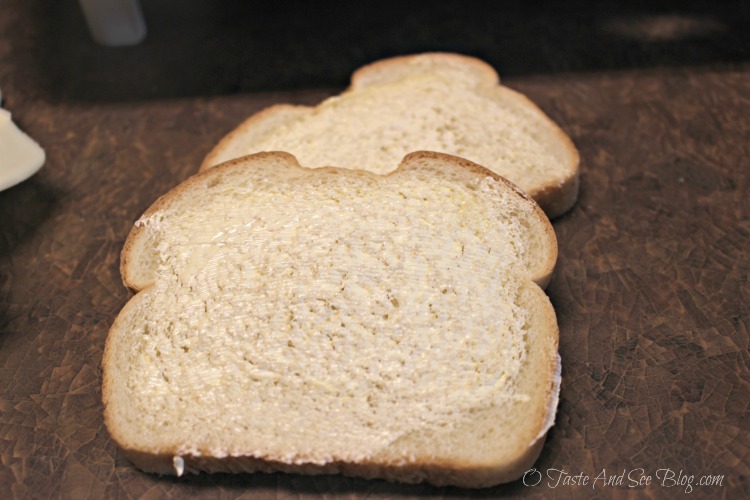 Butter one side of bread
Place butter side down on hot skillet or griddle (best if making more than one)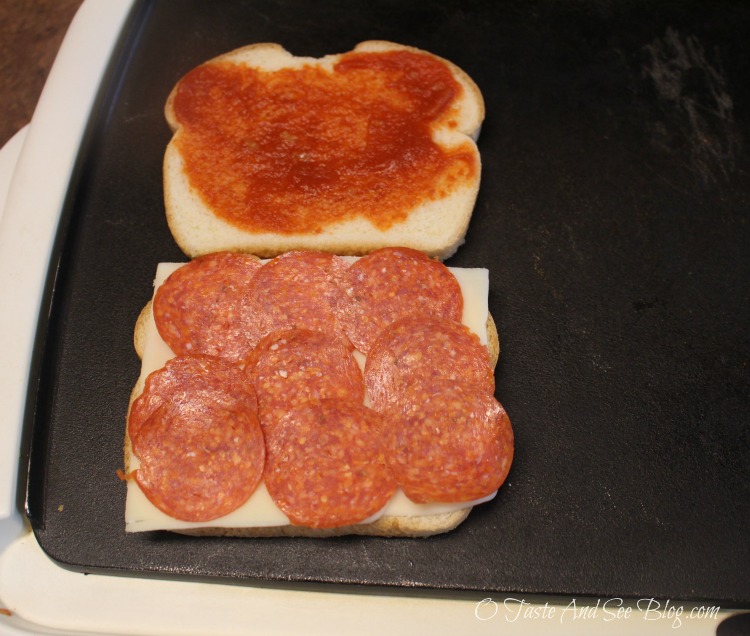 Spread each slice of bread with sauce
Place 2 slices of mozzarella on one slice of bread
Top with pepperoni slices
Allow to toast for a few seconds then top with second slice of bread (sauce side down)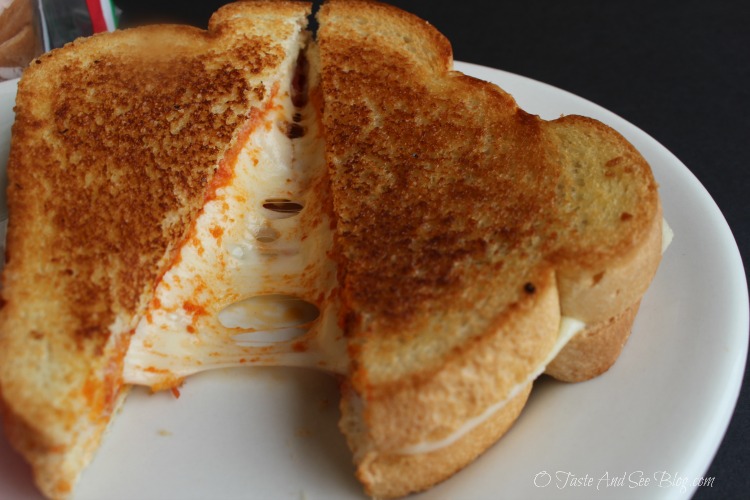 Continue to grill, turning as needed, until sandwich is as "toasty" as you like
Optional: Serve with additional sauce on the side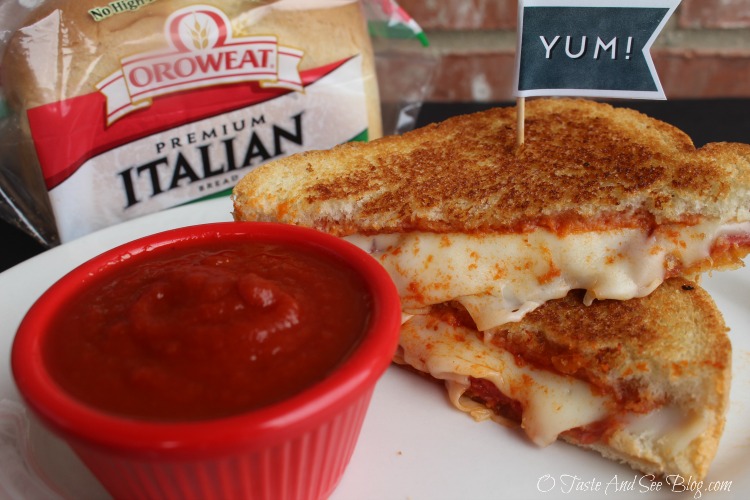 And now for the GIVEAWAY!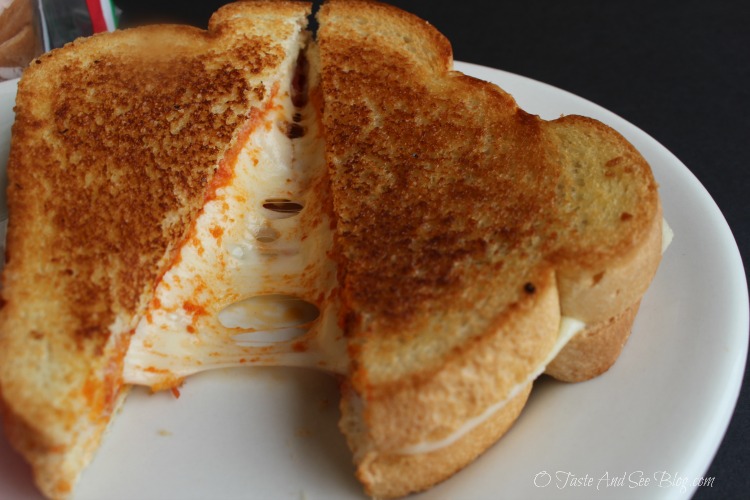 Pepperoni Pizza Grilled Cheese
2016-07-19 21:27:53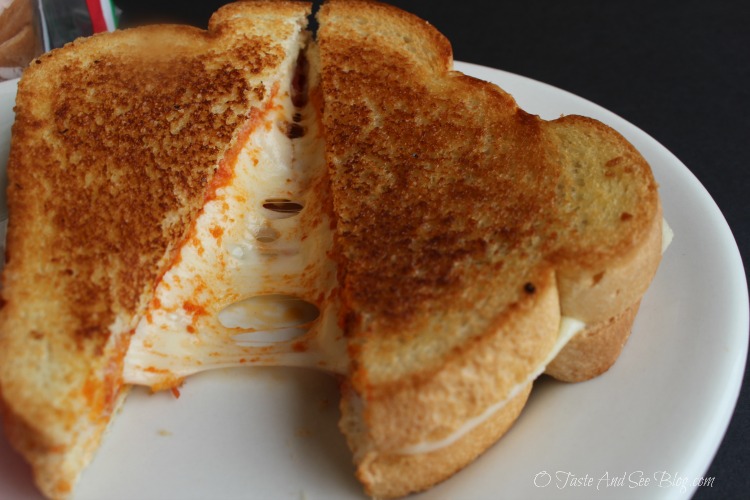 Ingredients
2 slices Oroweat® Italian Bread
About 1 Tbsp (more or less) of your favorite pizza sauce or spaghetti sauce
2 slices mozzarella cheese
12-15 pieces sliced pepperoni
butter or margarine
Instructions
Butter one side of bread
Place butter side down on hot skillet or griddle (best if making more than one)
Spread each slice of bread with sauce
Place 2 slices of mozzarella on one slice of bread
Top with pepperoni slices
Allow to toast for a few seconds then top with second slice of bread (sauce side down)
Continue to grill, turning as needed, until sandwich is as "toasty" as you like
Additional sauce may be served on the side
O Taste and See https://otasteandseeblog.com/