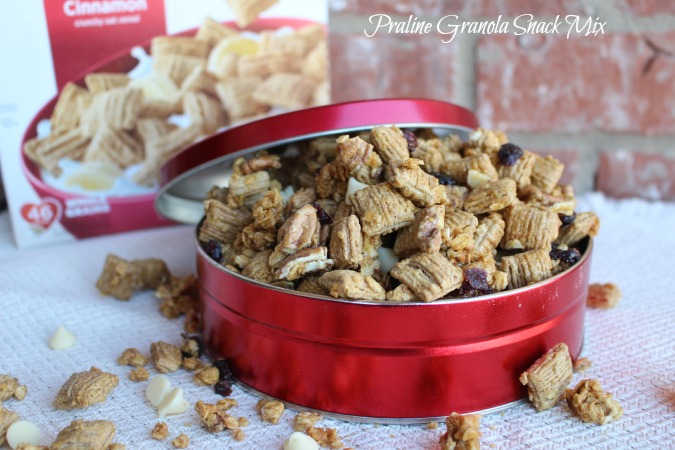 Praline Granola Snack Mix
This shop has been compensated by Collective Bias, Inc. and Quaker. All opinions are mine alone. #CollectiveBias #LoveMyCereal #QuakerUp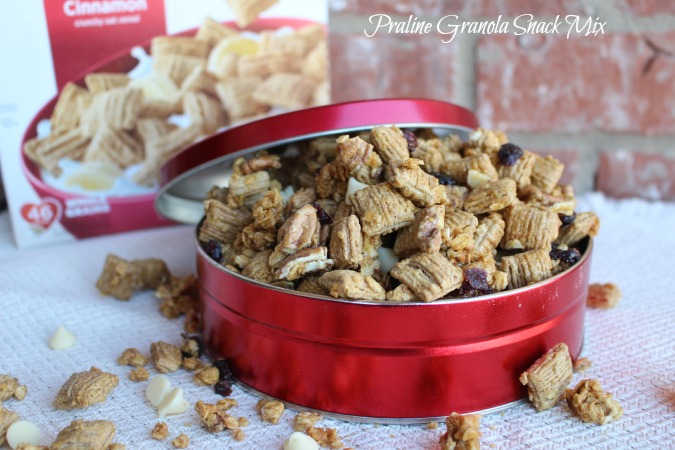 This week we've been busy, busy, busy in the kitchen!
We like to take the opportunity to show our love and appreciation for neighbors and friends by giving them a little Christmas gift. One of our favorite gifts to give is….FOOD! You're probably not surprise. Sometimes we make large batches of cookies and divide them among lots of people and sometimes we just give the whole batch to one family.
We've been doing this for many years now so we're always on the look out for new recipes. I came across a snack mix recipe using Quaker® Oatmeal Squares and pecans. We've been eating Quaker® cereals for YEARS! Quaker® Life is our favorite but we also enjoy Quaker® Real Medleys®.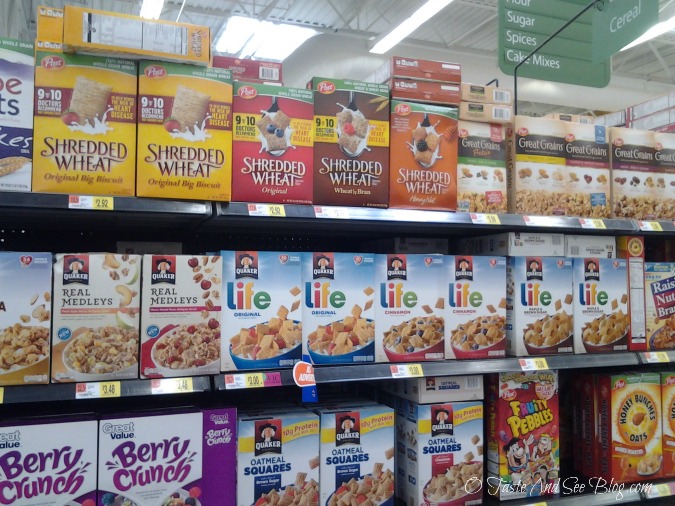 It sounded like the perfect recipe for our neighbor. I modified it to included some dried fruit and Quaker® Simply Granola, which I was able to pick up in the cereal isle at Wal-Mart.
We eat cereal almost every morning and granola is one of our new favorite snacks so it sounded like a winning combination. For a finishing touch, I added white chocolate chips…because almost everything is a little better with "chocolate". I call it Praline Granola Snack Mix.
Here's the Recipe:
1 cup coarsely chopped pecans
3 cups Quaker® Oatmeal Square Cereal (cinnamon)
1 cup Quaker® Simply Granola (oat, honey & almond)
1/4 cup dried cranberries (blueberry juice infused)
1/4 cup brown sugar
1/4 cup corn syrup
2 Tbsp butter or margarine
1/2 tsp vanilla
1/4 tsp baking soda
1/4 tsp salt
1/3 cup white chocolate chips
Preheat oven to 250 degrees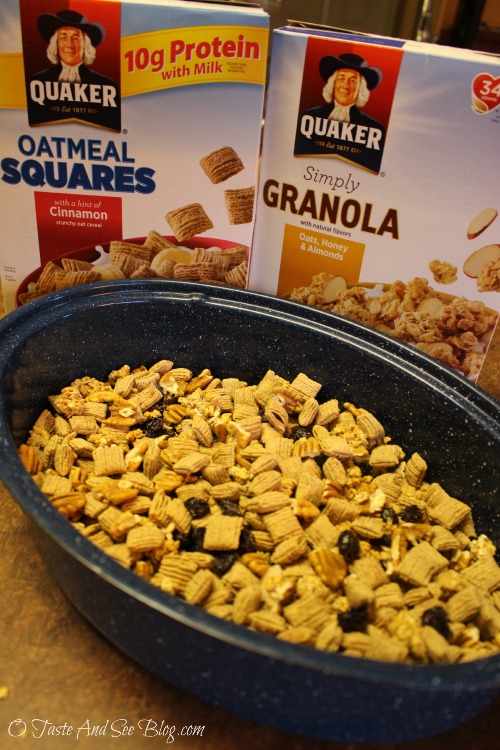 In a large roasting pan or baking dish, mix together first 4 ingredients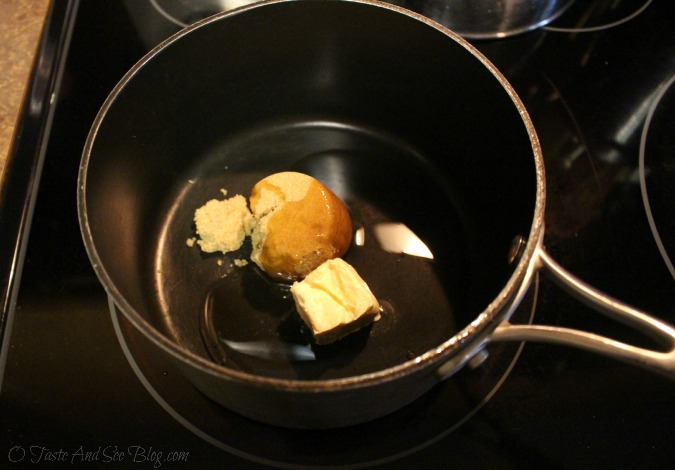 In a small sauce pan over medium-high heat, combine butter, sugar and corn syrup
Bring to a boil and boil for 2 minutes
Remove from heat and add vanilla, soda and salt
Stir until well combined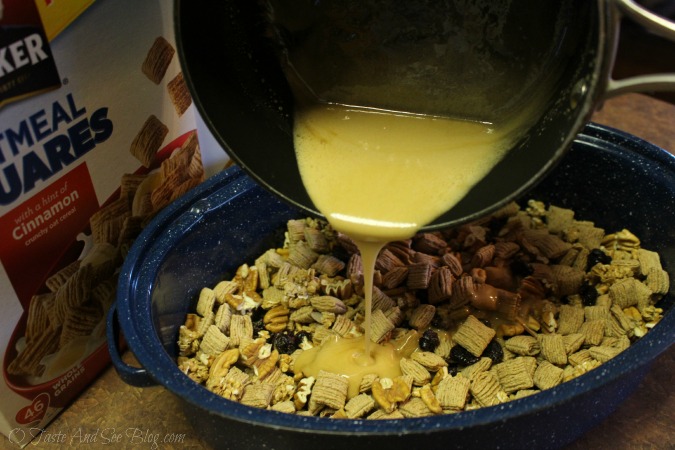 Pour over cereal mixture and stir with a rubber spatula until well coated
Place in preheated, 250 degree oven and bake for 1 hour, stirring every 15 minutes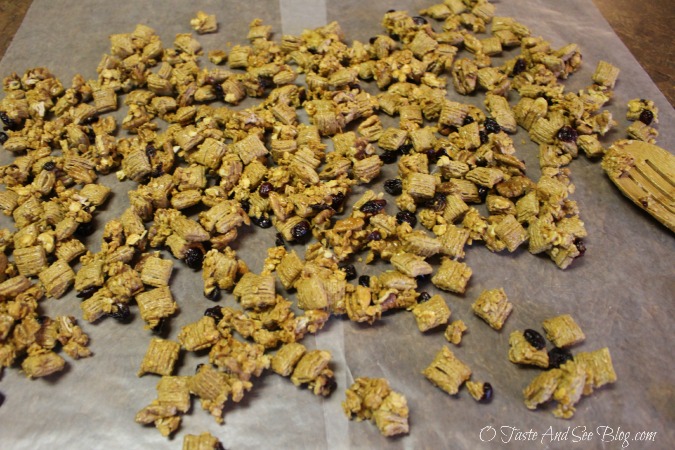 Remove from oven and spread in a single layer on waxed paper
When completely cool, break apart and stir in white chocolate chips
Store in airtight container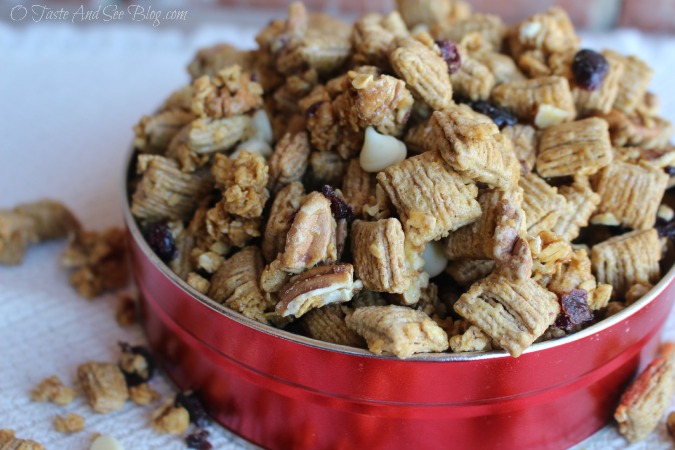 Great for gifting, snacking at home or taking on that holiday road trip!
For more great "outside the box" Quaker Cereal recipes visit QuakerCerealLove.com or
Follow Quaker on Facebook or Pinterest
What's your favorite Quaker® Cereal Recipe?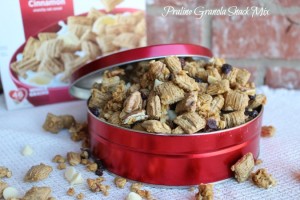 Praline Granola Snack Mix
2014-12-20 19:54:30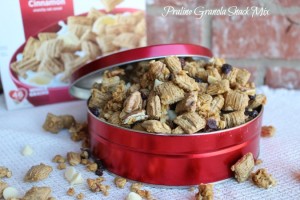 Ingredients
1 cup coarsely chopped pecans
3 cups Quaker® Oatmeal Square Cereal (cinnamon)
1 cup Quaker® Simply Granola (oat, honey & almond)
1/4 cup dried cranberries (blueberry juice infused)
1/4 cup brown sugar
1/4 cup corn syrup
2 Tbsp butter or margarine
1/2 tsp vanilla
1/4 tsp baking soda
1/4 tsp salt
1/3 cup white chocolate chips
Instructions
Preheat oven to 250 degrees
In a large roasting pan or baking dish, mix together first 4 ingredients
In a small sauce pan over medium-high heat, combine butter, sugar and corn syrup
Bring to a boil and boil for 2 minutes
Remove from heat and add vanilla, soda and salt
Stir until well combined
Pour over cereal mixture and stir with a rubber spatula until well coated
Place in preheated, 250 degree oven and bake for 1 hour, stirring every 15 minutes
Remove from oven and spread in a single layer on waxed paper
When completely cool, break apart and stir in white chocolate chips
Store in airtight container
O Taste and See https://otasteandseeblog.com/