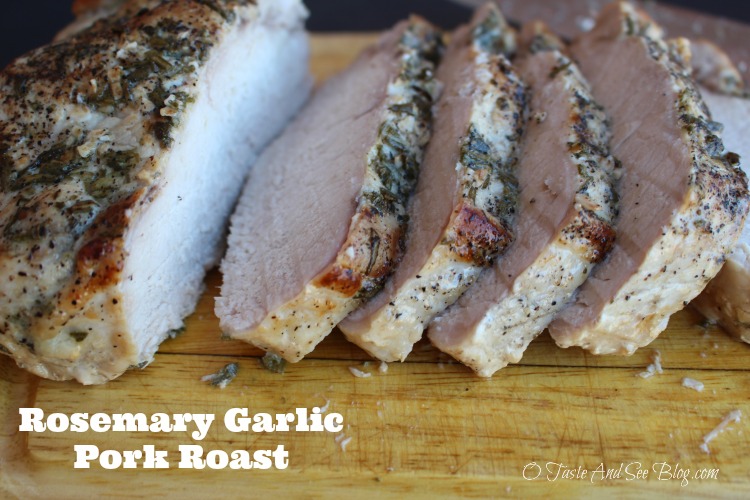 Rosemary Garlic Pork Roast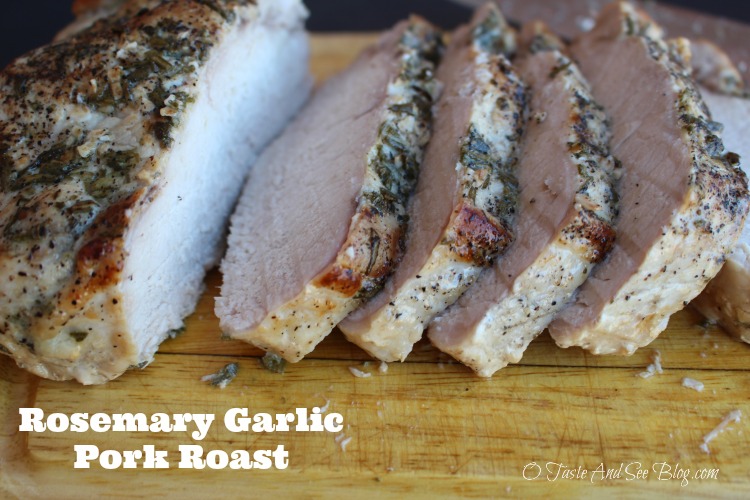 Rosemary Garlic Pork Roast….it's what's for dinner! No, Seriously, I just put this in the crock pot for dinner tonight.
About the Recipe:
This recipe can be done in the oven or crock pot. I used fresh rosemary but dried works, too. Other spices such as Italian seasoning or thyme could be substituted for rosemary if you prefer. Any type pork roast can be used… loin, Boston butt, shoulder or whatever is on sale…and it comes out perfectly tender and juicy every time. If you prefer nice slices I recommend using a pork loin. The bone in won't give you nice slices since it come out "fall of the bone tender" no one will care once they taste it!
Complete the Meal:
Really any veggies go well with this. Tonight we're having Creamed Corn, lima beans and wild rice.
Other great options:
Here's the Recipe:
3-4 lb pork roast
2 Tbsp fresh rosemary – off the stem and washed
1-2 Tbsp olive oil
1 tsp salt
1 1/2 tsp minced garlic
pepper to taste
small amount of oil for browning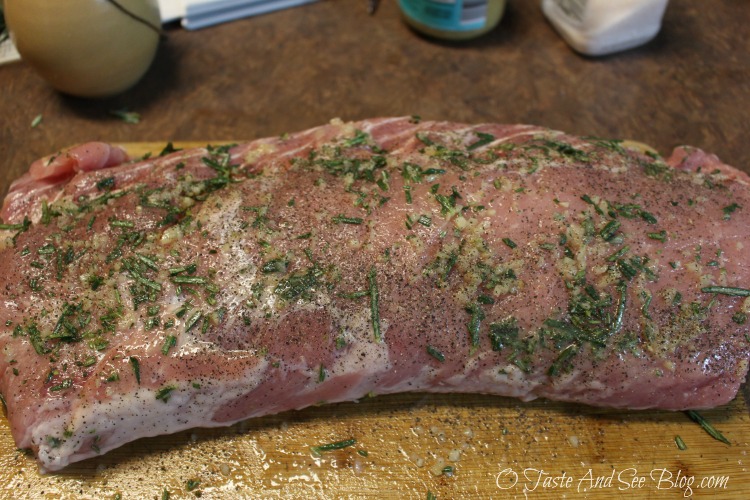 Rub roast on all sides with olive oil and spices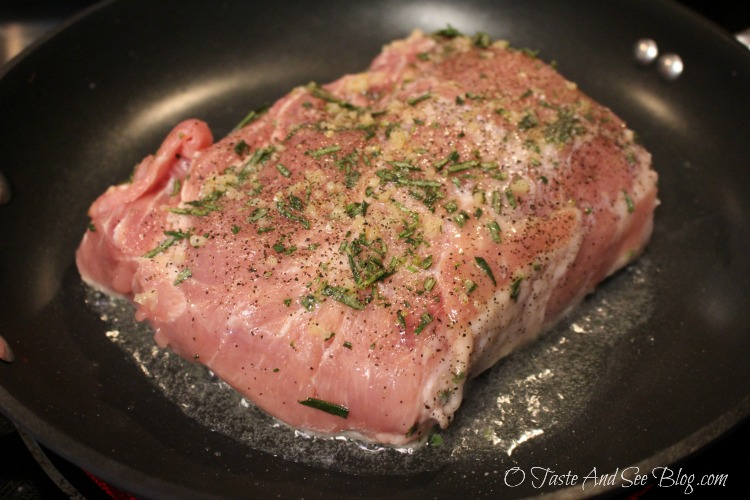 Add a small amount of olive oil to skillet and heat over medium heat
(My roast was too large for the skillet so I had to cut it in half)
Brown roast on all sides
Remove from skillet and place in crock pot on low 6-7 hrs or high 4-5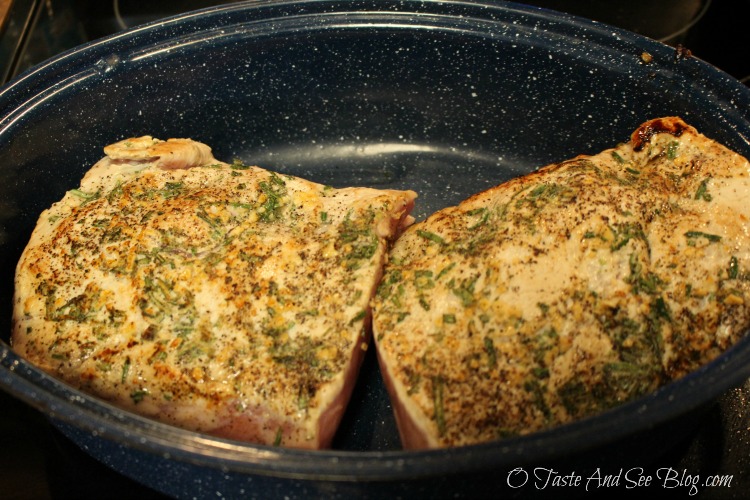 Can also be cooked in the oven 2-3 hours on 325 degrees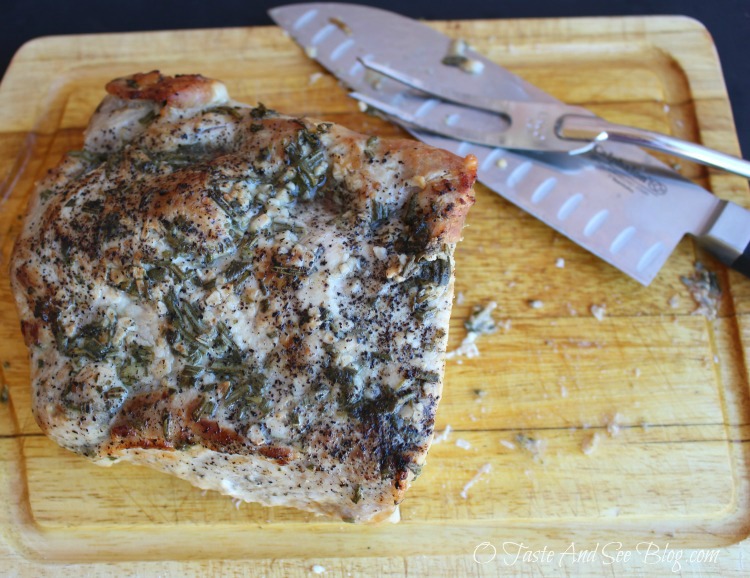 Rosemary Garlic Pork Roast
2016-04-28 16:40:20
Ingredients
3-4 lb pork roast
2 Tbsp fresh rosemary – off the stem and washed
1-2 Tbsp olive oil
1 tsp salt
1 1/2 tsp minced garlic
pepper to taste
Instructions
Rub roast on all sides with olive oil and spices
Add a small amount of olive oil to skillet and heat over medium heat
Brown roast on all sides
Remove from skillet and place in crock pot on low 6-7 hrs or high 4-5
Can also be cooked in the oven 2-3 hours on 325 degrees
O Taste and See https://otasteandseeblog.com/