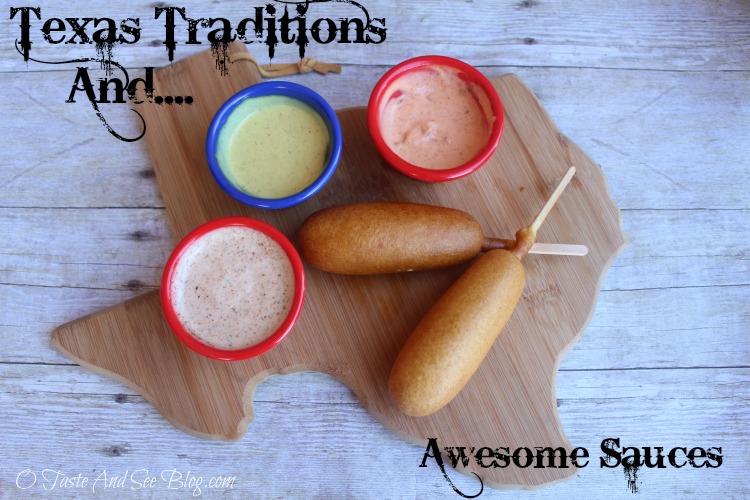 Texas Traditions and Awesome Sauces
This is a sponsored post written by me on behalf of Tyson Foods, Inc. All opinions are entirely my own.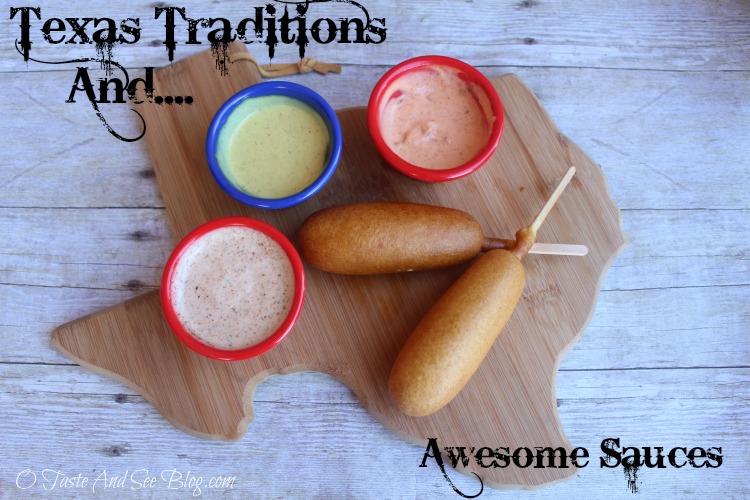 How about some Texas Traditions and Awesome Sauces, dipping sauces that is.
Last fall we celebrated our 11th year as Texans. Now, as you probably know (if you've ever met anyone from Texas) we're proud of our state. Texas has a rich heritage and many great traditions, so today I thought I'd share a few of my favorites….and of course a recipe, or three.
As many of you probably already know, Texas used to be its own country. In fact, Texas Independence Day (March 2nd) is a legal holiday in Texas. Now we don't usually take off work or get the day off from school, but it is pretty cool to have our own legal holiday.
Bluebonnets – there's nothing quite like roadsides covered with Bluebonnets in the spring. Stopping on the side of the road to take a picture in them is a must, at least once in your life.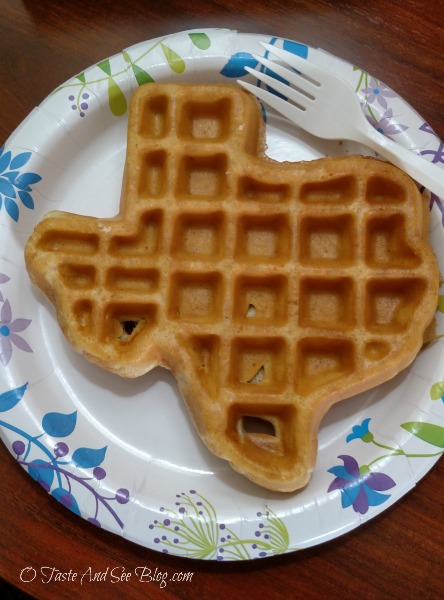 Waffles. No, we didn't invent the waffle but we did make it better by making into the shape of our state. Chances are, if you spend the night in a hotel in Texas that offers breakfast, you'll be able to make yourself a waffle….. in the shape of the state of Texas! Who else does that?!
Tex-Mex Food. We have a whole category of food with flavors all our own. It's our own special version of "Mexican" Food…and we LOVE it!!!
The Texas State Fair.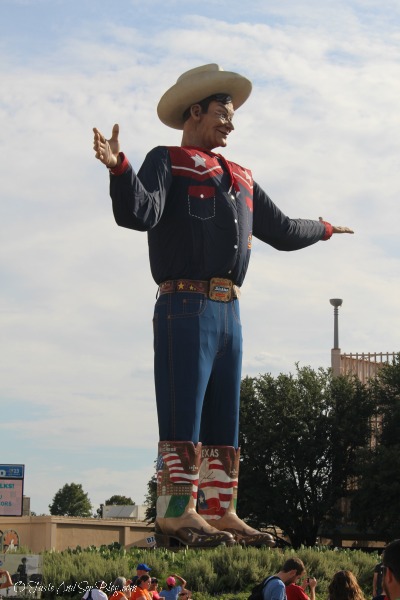 Now, the fair comes with many of its very own icons, like Big Tex. A gigantic, inflatable, talking "cowboy" right in the center of the fair grounds.
The fair is also a glorious yearly event where every food imaginable (and some that's beyond imagination) is fried! You name it, they've probably deep fired it! Here's just a few examples: Twinkies, Soda, Cookie Dough, and Pizza….all of which are DELICIOUS!!
But the most famous fried food from the Texas State Fair is …. the Corn Dog also know as a Corny Dog. It originated at the fair somewhere between 1938 and 1942 and remains the most popular food there. I can't even imagine how many are sold each day of the fair.
But, the fair is only here one month of the year. What about the other eleven? What's a corn-dog-lover to do?
Well, that's when we head to our local H-E-B for a big pack of State Fair® Corn Dogs! Just like the first corn dogs, State Fair Corn Dogs are made right here in Texas. They're made with real honey for that little touch of sweetness and they're a good source of protein.
In honor of Texas Independence Day, H-E-B is celebrating all things Texas! Because everything's bigger in Texas, TexFest will be going on for TWO weeks! You'll find loads of local products, Texas style events and tons of savings…including this COUPON for State Fair Corn Dogs that lasts from February 22-March 21! All the best Texas products in one place!
And what would a great corn dog be without some super easy, super delicious, Awesome Sauces….Texas style.
Here's the Recipe:
Tex-Mex Ranch
1/2 cup prepared ranch dressing
1 tsp taco seasoning (more if you like it spicy)
Optional: crumbled bacon
Mix ingredients together and serve
Honey Mustard Sauce
1/4 cup Dijon mustard
1/4 cup honey
1/2 cup mayo
1 tbsp yellow mustard
1/8 tsp paprika
1/8 tsp salt
Mix all ingredients together and serve
Spicy Dog Sauce
1 tbsp ketchup
1/2 cup mayo
1 tsp sriracha (less if you want it milder)
1/4 tsp red pepper flakes
1/4 tsp paprika
pinch black pepper
1/4 tsp salt
Mix together and serve
Happy TexFest!