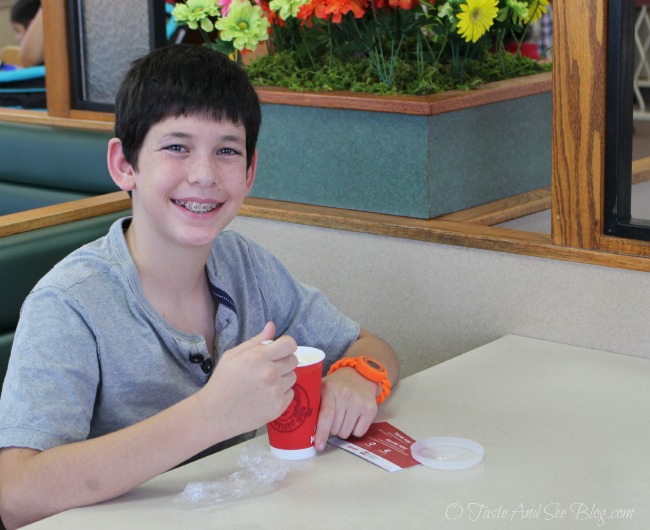 Wendy's Helping Bring Families Together
Wendy's® is one of our favorite fast food restaurants. For our children it's just about the food, but for my husband and me it's also the memories.
At the ripe old age of twenty-five, I had given up on the idea of getting married and had told God if He wanted me to get married He'd have to "drop some man at my door".
Shortly after, a young man visited my church. He worked for Wendy's® and had recently been transferred to the area. Imagine my surprise to find out he lived in the same apartment complex as my roommate and me. Over the next couple of months the three of us began spending time together and became close friends. The more I got to know him, the more I admired his character and personality…and he was handsome, too.
One thing lead to another and less than a year later, we were married!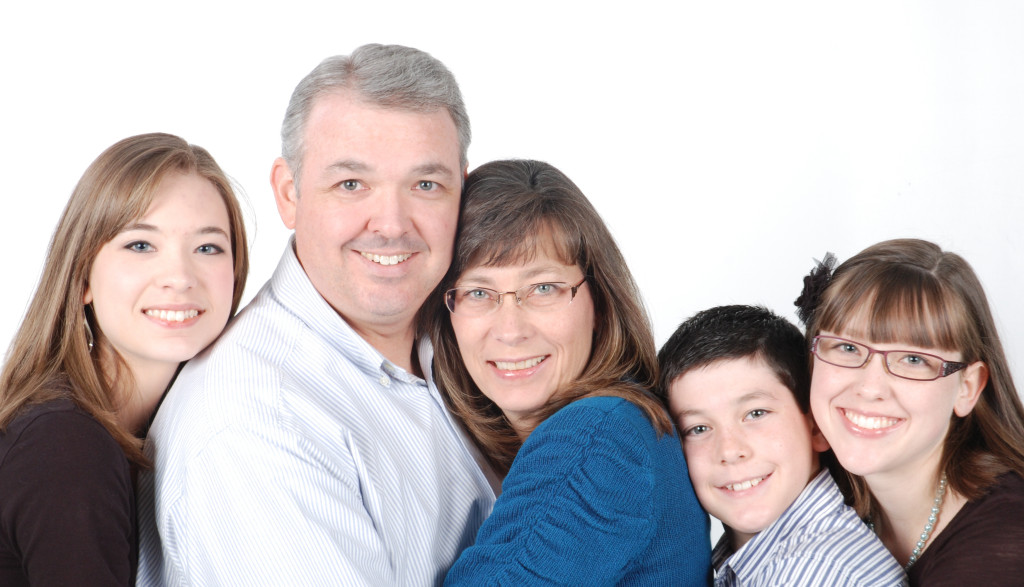 Twenty-two years and three amazing children later we can look back and see how Wendy's® was one of the many pieces of the "puzzle" God used to bring us together into the family we are today.
That same year (1992) Dave Thomas, founder of Wendy's®, began bringing other families together through the Dave Thomas Foundation for Adoption®. Looking around and seeing tens of thousands of children in foster care awaiting adoption Dave Thomas said,
"These children are not someone else's responsibility. They are our responsibility."
Since then, Wendy's® consumers and the Dave Thomas Foundation for Adoption® have helped over 4,000 children in North America find adoptive homes.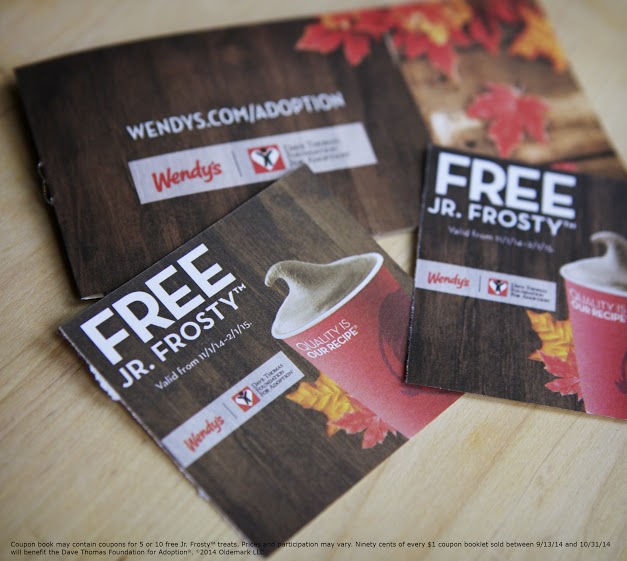 Each year, to help raise funds, Wendy's® offers Halloween Coupon Book* for only $1! Amazingly, ninety cents of each dollar goes to the Dave Thomas Foundation for Adoption®. That's a huge percentage! Each booklet contains five coupons for a free Jr. Frosty™, so it's also a great value!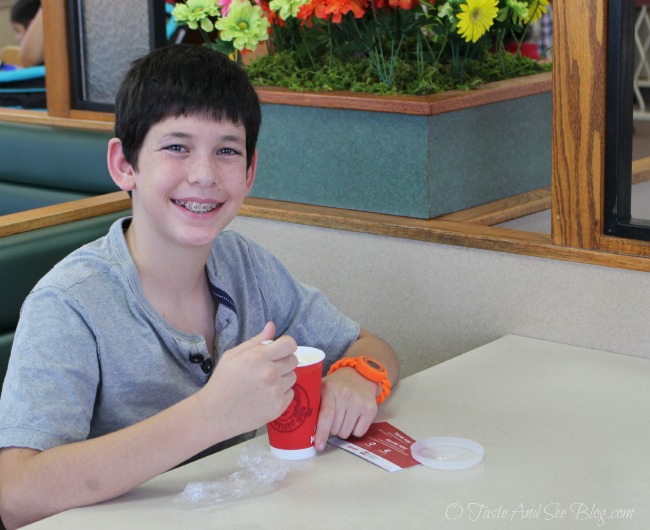 My son and I stopped by a couple of days ago to pick up our booklets….and of course, enjoyed a Frosty™ while we were there. After I got home I realized I didn't buy nearly enough. Everybody LOVES these! My daughter is using them as "rewards"' for her church choir young people and piano students. I'd like to give some to the kids coming to our house for Trick-or-Treat and I'm pretty sure my family is going to need a Jr. Frosty™…or two.
This year, Wendy's® aims to give $10 million to The Dave Thomas Foundation for Adoption®! That's a pretty lofty goal, so they need your help!
Visit your local Wendy's® to purchase a Jr. Frosty™ Halloween Coupon Book* for $1, which benefits the Dave Thomas Foundation for Adoption®!
They're only available through October 31, while supplies last, so hurry!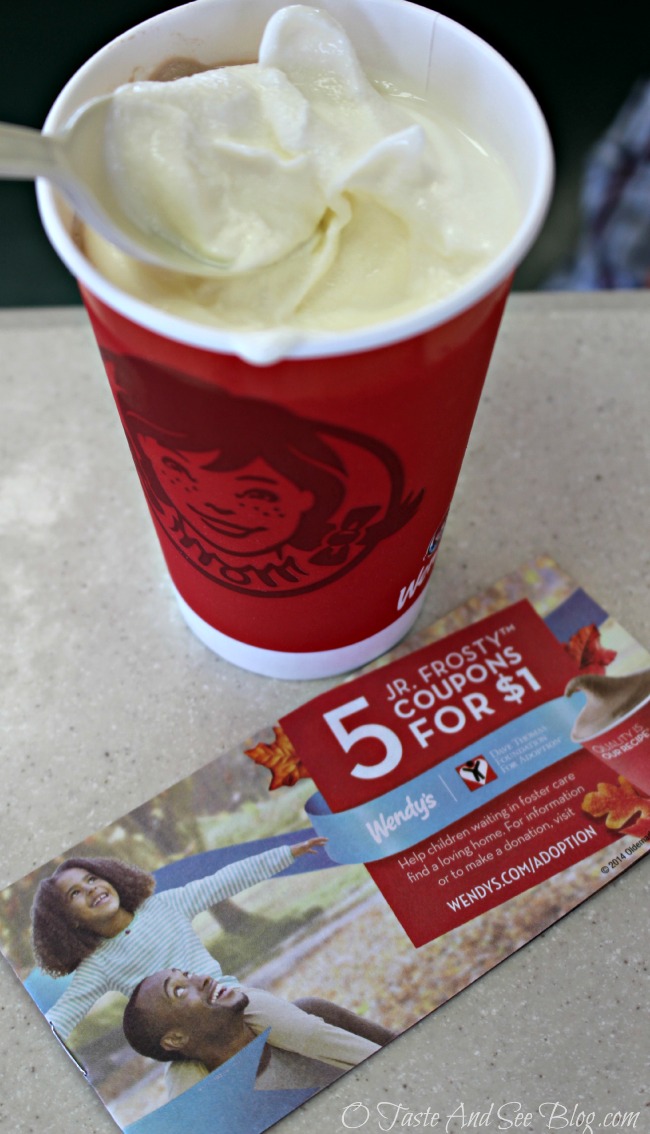 Where else can you give to a great cause and enjoy a tasty treat?!
I was selected for this opportunity as a member of Clever Girls Collective and the content and opinions expressed here are all my own.