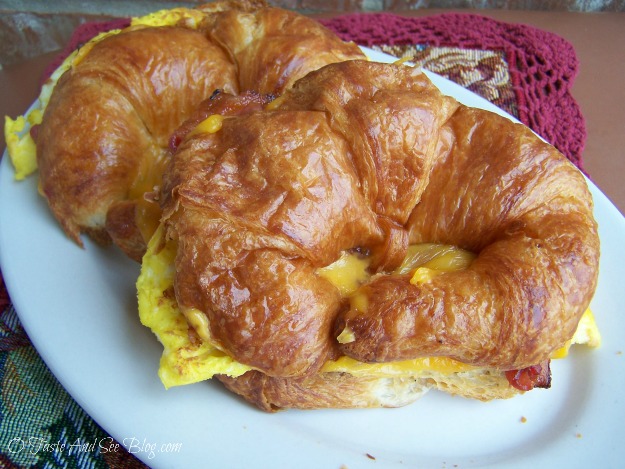 Bacon Egg and Cheese Croissant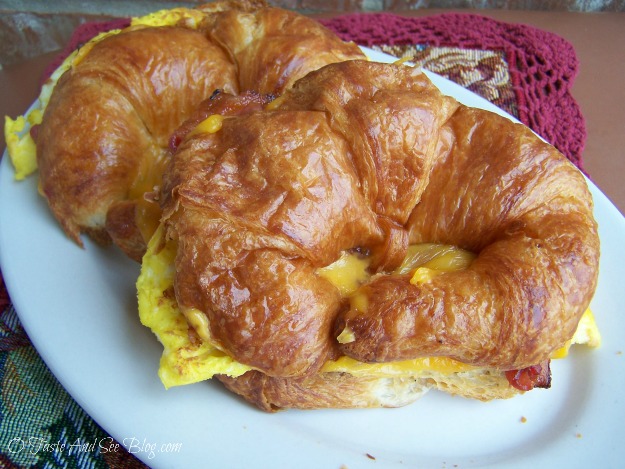 Here at O Taste and See, I blog what we eat.
Looking back over the last couple of weeks, it would seem all we've eaten here is COOKIES! It is true, we have had more than our share of cookies, but we have had a few others things as well. One of the things my husband and son have enjoyed is this super easy Bacon-Egg-and-Cheese Croissant. The bacon and egg could be cooked the night before to make assembly a little faster in the morning. Using smaller croissants would make this a great brunch sandwich. It could also be served with a bowl of fruit for a complete breakfast.
Here's the Recipe:
Amounts are for one large croissant
1 Croissants
1 egg
2 slices bacon
1-2 slices cheese (I used cheddar)
butter or margarine
Cook bacon until crispy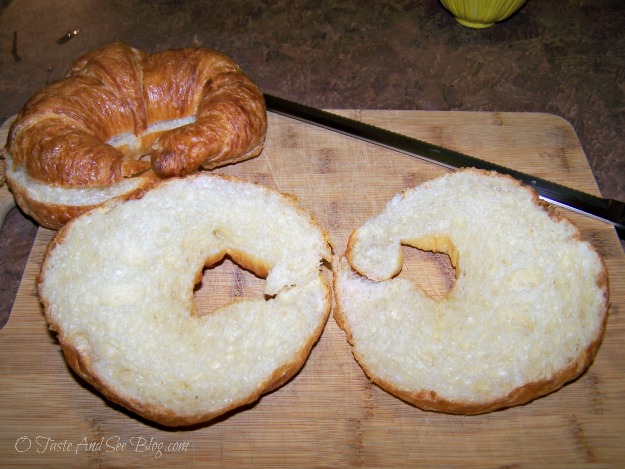 Slice croissant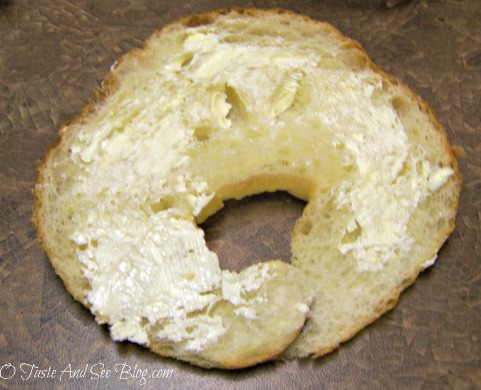 Butter the inside of both pieces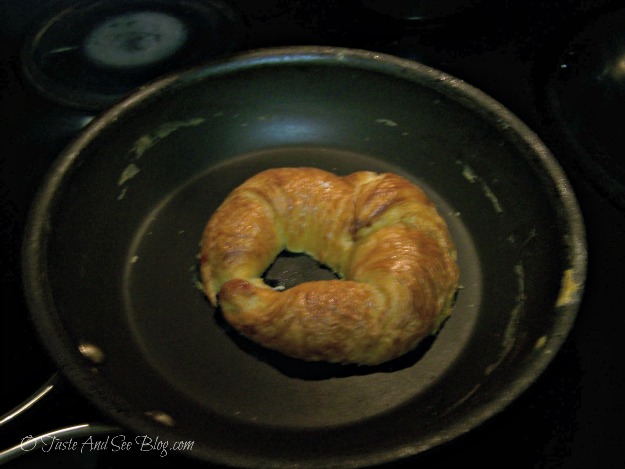 Using a non-stick skillet, place buttered side down and heat until "toasty"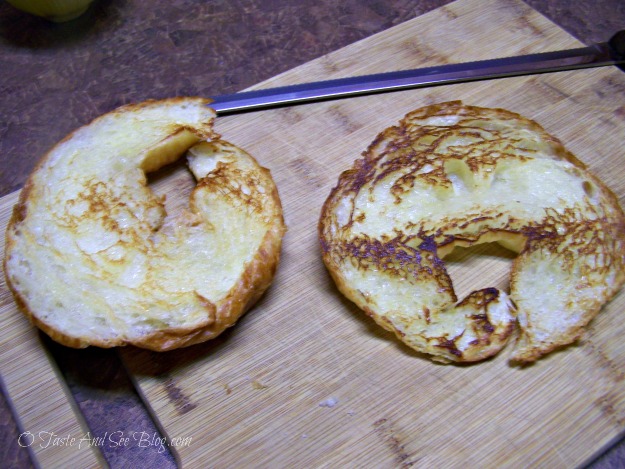 Do this with both halves
I prefer this to toasting under the broiler because it keeps the croissant soft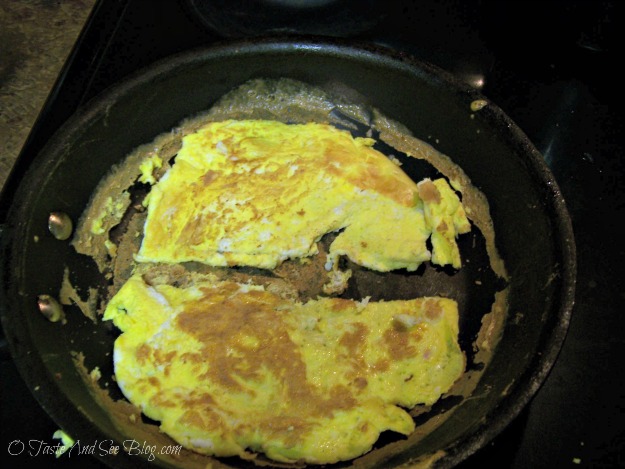 In a small bowl, beat egg (2 eggs shown here)
Fry egg in a small non-stick skillet, but do not "scramble"
Pour egg into hot skillet and allow to cover the bottom. When firm enough to flip without falling apart, turn and cook until completely done. Like cooking an omelette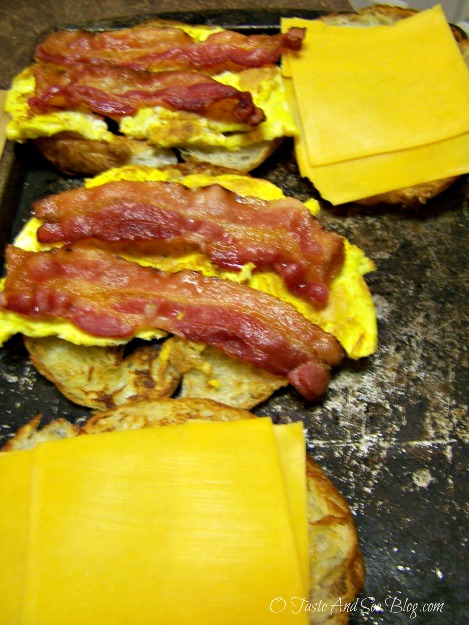 Place egg and bacon on one side of croissant and cheese on the other
Place under hot broiler just until cheese is melted.
***If bacon and egg have been prepared ahead, start with this step and make sure everything is heated through under broiler***

Quick and Easy!