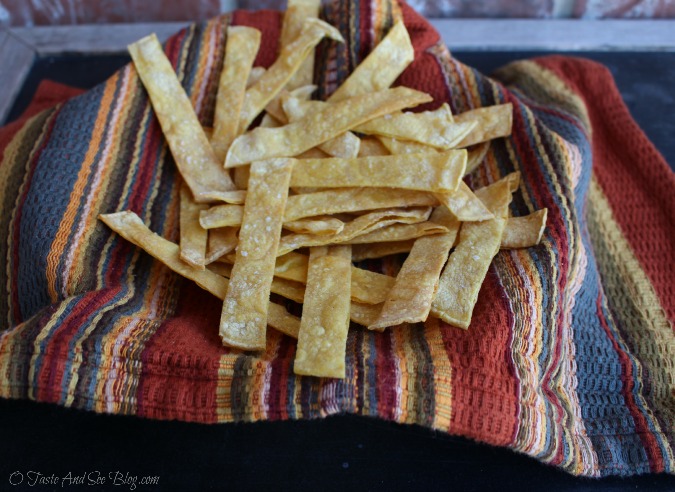 Baked Tortilla Strips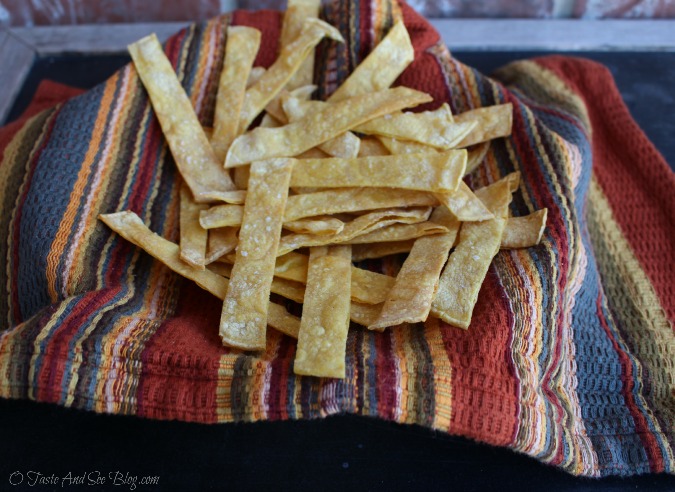 If you were stranded on a desert island and you could have one thing with you, what would it be? For me, it would be a lifetime supply of Tortilla Chips and Salsa!
I know, that probably sounds crazy, but honestly, I LOVE chips and salsa! I can eat baskets and baskets of them.
True Story…
I make my own tortilla chips (by frying corn tortillas) and often take them to "pot luck" dinners. I have a special pan I use just for such occasions. It's the perfect size, it holds a whole large bag of tortilla from Sam's…or at least I thought.
A while back, we had been asked to bring chips to just such a gathering and my daughter volunteered to fry them for me. About two-thirds of the way through the bag she became concerned. The pan was full, but she knew when I did it they always fit perfectly.
"Mom," she said, "I can't get all these chips in the pan. What should I do?"
I was confused. It seemed odd, they always fit when I do them. Maybe she had the wrong pan? I remarked to her that it seemed odd because they fit when I did it. Honestly, I was confused. Then she said, "Mom, when you're cooking I think you may eat more chips than you realize."
See, when I make the chips I have a sample or two from each batch, just to make sure…you know. Well, evidently I have more than a sample or two…I guess I have about a third of the bag…because that's how much we had to find another pan for!
So, my point is…I love Tortilla Chips, but they do take some time and they are fried…which isn't so healthy.
Today, on Time Saving Tuesday, I'm sharing a quick and easy, more healthy alternative…Baked Tortilla Strips. They use much less oil and only take about ten minutes in the oven. Perfect for soups, salsa or dips.
Here's the Recipes:
corn tortillas
kosher salt (or sea salt)
olive oil
Preheat oven to 400 degrees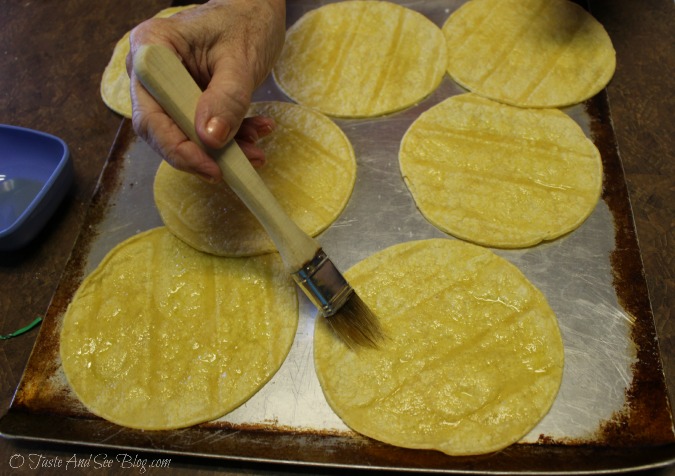 Place tortillas on metal baking sheet and brush both sides with olive oil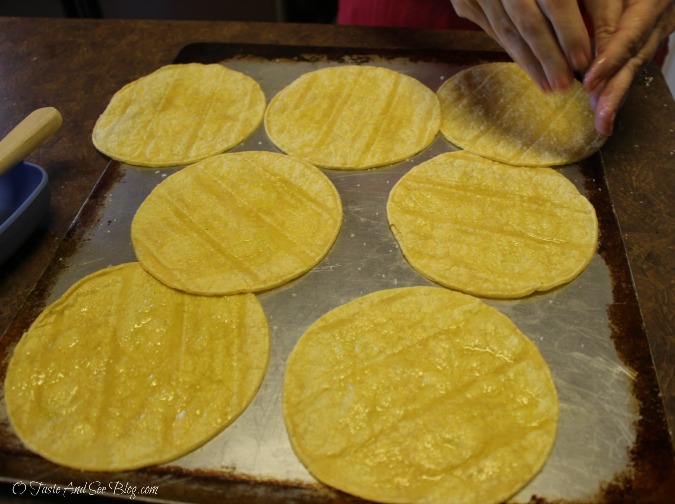 Sprinkle with kosher salt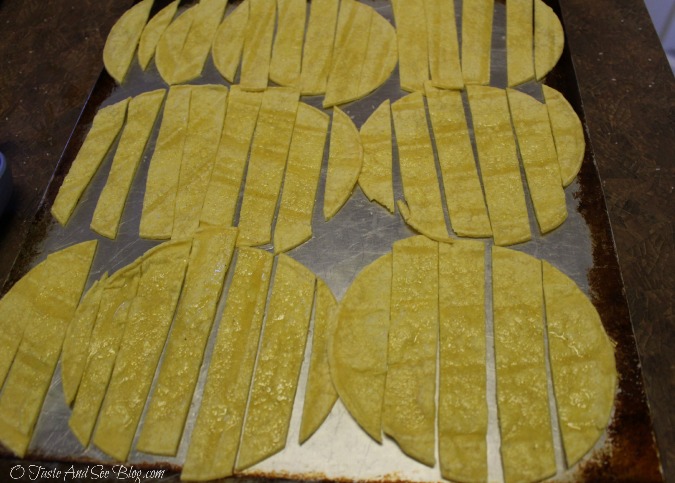 Cut into strips about 1/2 inch wide – I use a pizza cutter
Bake about 10-15 minutes or until crispy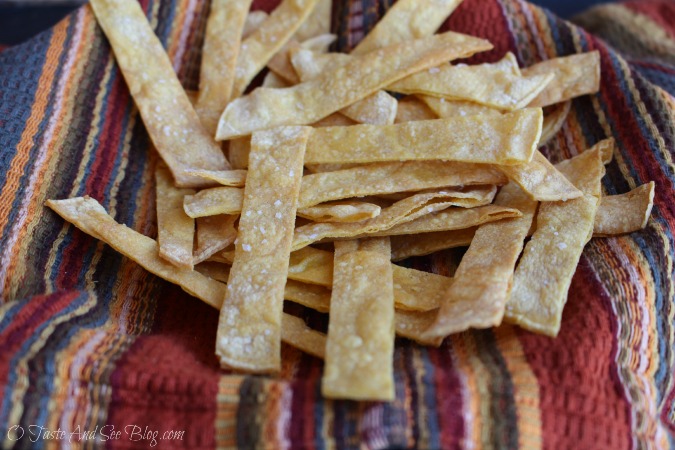 Cook a little or a lot!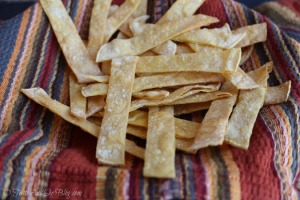 Baked Tortilla Strips
2014-11-24 00:12:38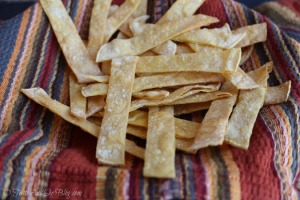 Ingredients
corn tortillas
kosher salt (or sea salt)
olive oil
Instructions
Preheat oven to 400 degrees
Place tortillas on metal baking sheet and brush with olive oil
Sprinkle with kosher salt
Cut into strips about 1/2 inch wide
Bake about 10-15 minutes or until crispy
Notes
For cutting into strips I use a pizza cutter
O Taste and See https://otasteandseeblog.com/