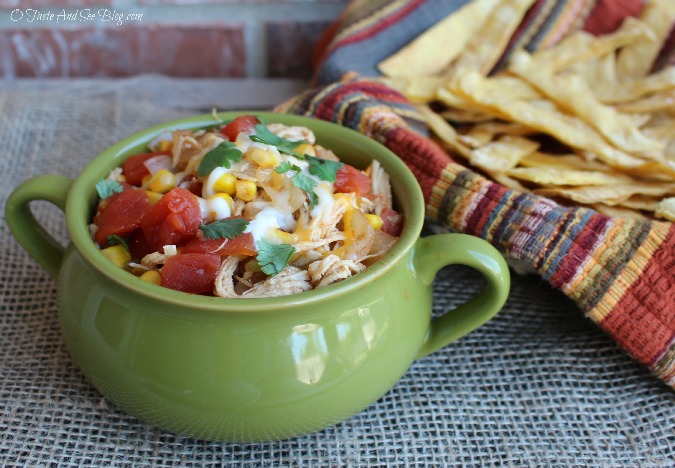 Tortilla Soup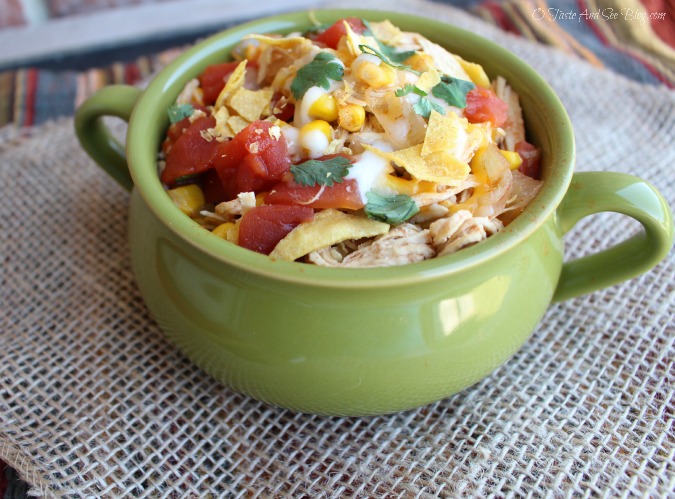 It's Thanksgiving week and if you're like me, you struggle a little with meal this week. I mean really, we're having EVERY side dish possible in a couple of days, we're going to be eating turkey for several days in a row so I don't want to make chicken…so what?
Tortilla Soup is a great option!
There are as many varieties of Tortilla Soup as there are places to get it. This one is another of Grandma's Recipes.
My favorite Tortilla Soup is from Cracker Barrel. It's thick and stew-like with lots of shredded chicken and spices. We had Tortilla Soup in Mexico and it was very different, a much thinner broth with chunks of chicken, carrots and celery. We had it at other restaurants and it usually falls somewhere between the stew-like version and the authentic Mexican version.
The Tortilla Soup I'm sharing today is an easy crock pot recipe that serves eight and only has about 265 calories per serving! It's topped with Baked Tortilla Strips and a little cheese, although the cheese does add extra calories.
One more thing….This soup is better the second day so you can make it a day ahead and reheat when ready to serve.
Here's the Recipe:
1 large chicken breast, cooked and shredded
1 (15 oz) can whole peeled tomatoes, mashed
1 (10 oz) can enchilada sauce (you choose hot, medium or mild)
1 medium onion, chopped
1 (4 oz) can chopped green chilis
2 cloves garlic, minced
2 cups water
1 (14.5 oz) can chicken broth
1 tsp cumin
1 tsp chili powder
1 tsp salt
1/4 tsp pepper
1 bay leaf
1 (10 oz) package frozen corn
1 Tbsp chopped cilantro – garnish
Garnish: Baked Tortilla Strips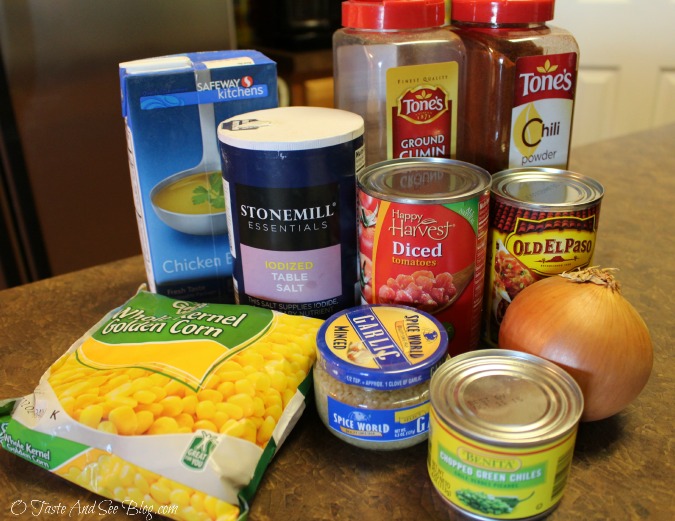 Cook chicken, shred and refrigerate until about 30 minutes before ready to serve soup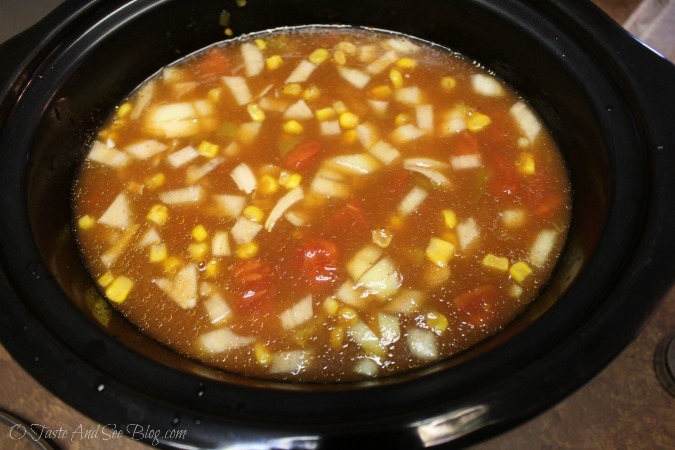 Place all ingredients EXCEPT chicken and cilantro in crock pot
Cover and simmer on low 6-8 hrs or high 3-4 (or longer if desired)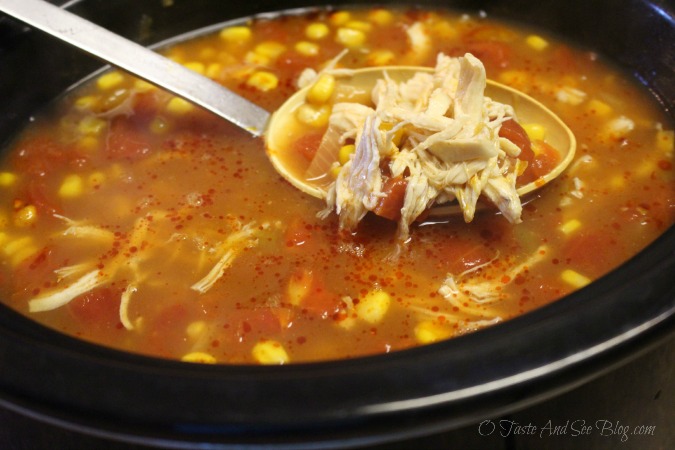 About thirty minutes before serving, place chicken in soup and allow to heat through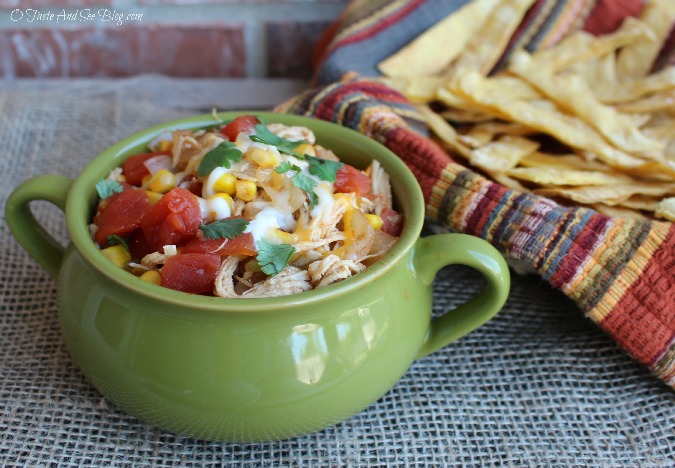 Top with Baked Tortilla Strips , cilantro and a little cheese
So much flavor…so little guilt!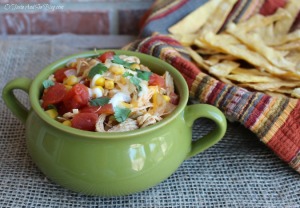 Tortilla Soup
2014-11-24 02:59:52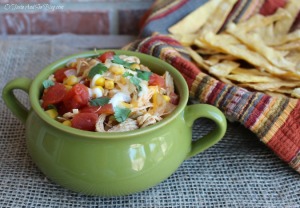 Serves 8
Ingredients
1 large chicken breast, cooked and shredded
1 (15 oz) can whole peeled tomatoes, mashed
1 (10 oz) can enchilada sauce (you choose hot, medium or mild)
1 medium onion, chopped
1 (4 oz) can chopped green chilis
2 cloves garlic, minced
2 cups water
1 (14.5 oz) can chicken broth
1 tsp cumin
1 tsp chili powder
1 tsp salt
1/4 tsp pepper
1 bay leaf
1 (10 oz) package frozen corn
1 Tbsp chopped cilantro
Garnish: Baked Tortilla Strips
Instructions
Cook chicken, shred and refrigerate until about 30 minutes before ready to serve soup
Place all ingredients EXCEPT chicken in crock pot
Cover and simmer on low 6-8 hrs or high 3-4 (or longer if desired)
About thirty minutes before serving, place chicken in soup and allow to heat through
Top with Baked Tortilla Strips and a little cheese
O Taste and See https://otasteandseeblog.com/