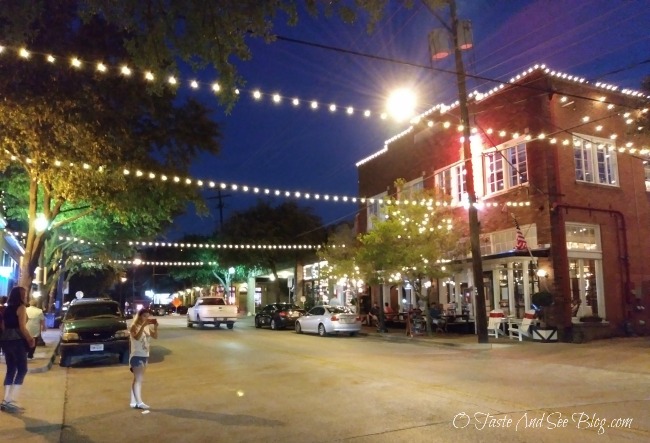 Bishop Arts District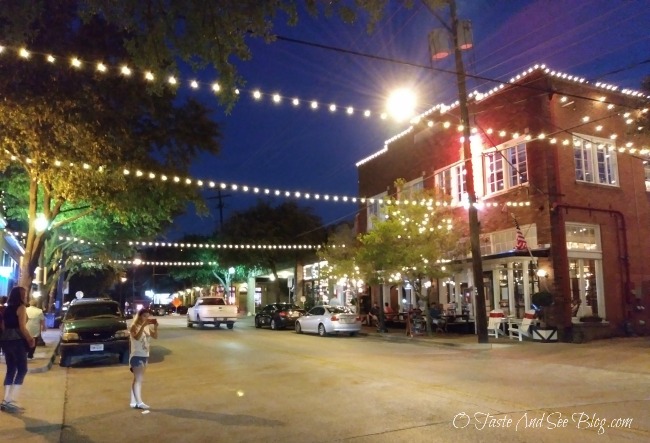 Recently, some new friends invited my daughter and I to join them for a visit to the Bishop Arts District. It was such a quaint area I just had to add it to the things that are a "must see" around DFW.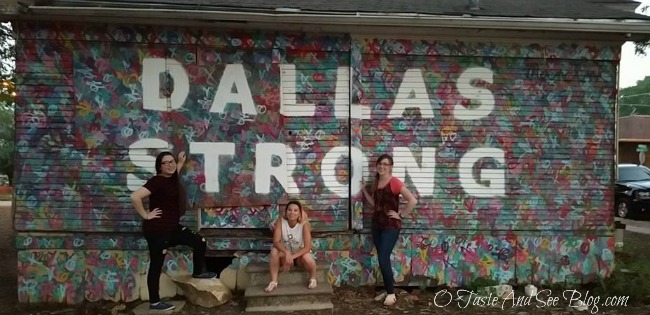 The Bishop Arts District is basically one street (Bishop Street…hence, the name) located south of downtown Dallas in the Oak Cliff neighborhood. It's packed with unique restaurants, shops and of course, art.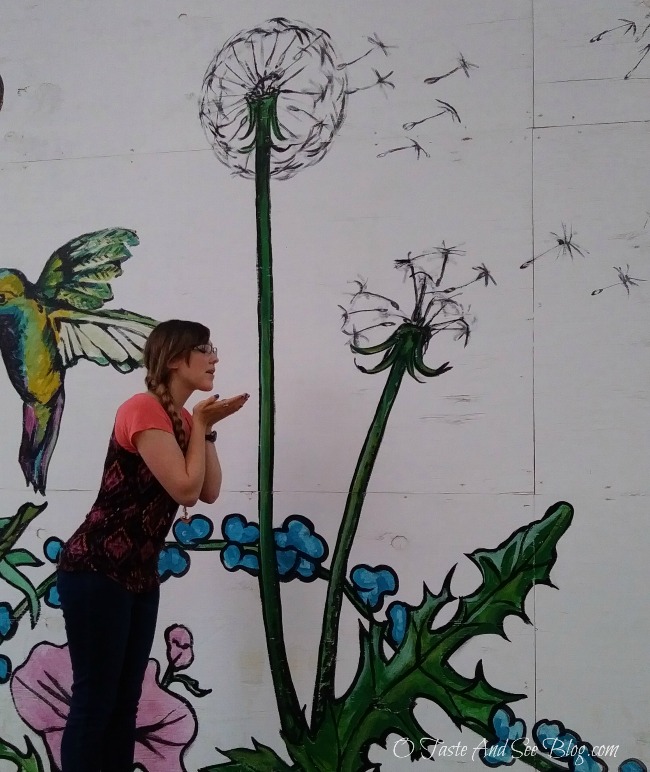 Local artist have been commissioned to paint beautiful and sometimes whimsical murals up and down the street. We spent most of the evening taking fun pictures in front of the murals.
Bishop Arts District is also a great place to see local street performers.
Fun trivia question….
What is another name for a street performer? NO Googling! Give up?
They're called Buskers and when they are performing they are Busking. Did you know that? Don't feel bad, I didn't either. I learned this from my new friend, Tammy, who is a wealth of information when it comes to all things "arts"!
What goes better with art and music than fun food? One of the most well know shops in the Bishop Arts District is Emporium Pies! If you aren't familiar, Emporium Pies is famous (at least locally) for their deliciously unique handmade pies, sold whole or by the slice. You might like to try a fun summer flavor like Basic Beach, an Orange Pistachio pie with Earl Grey whipped cream on a graham cracker crust….YUM! Or if you prefer something more traditional there's always Lord of the Pies…10 apples are mixed with homemade caramel, piled high into a flaky crust then topped with crispy cinnamon streusel!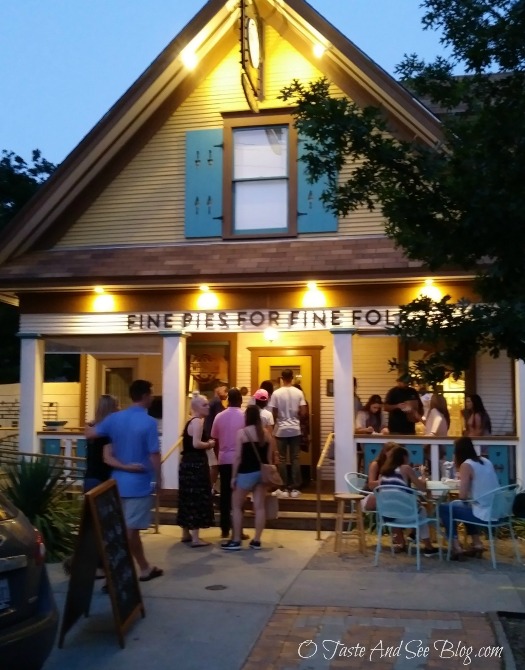 They had a line down the sidewalk so we didn't visit this time, but I may need to go back just for the pie!
We stopped in at Espumoso Caffe, a Latin Coffee shop. Just like everything else in the Bishop Arts District, this was no ordinary coffee shop. Along with traditional coffee, they serve ice cream, flavored sodas and Latin desserts but they specialize in Empanadas.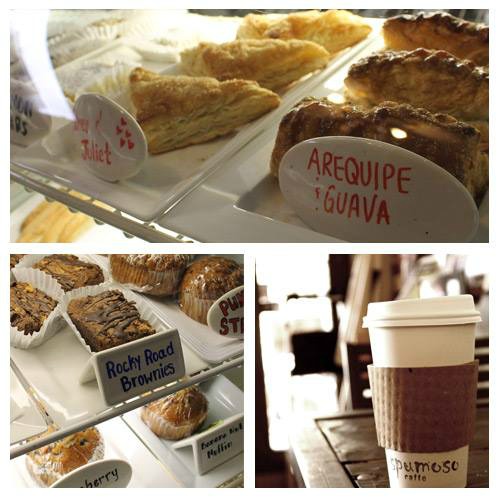 I had the Tres Leches (my favorite) and my daughter had the "Romeo and Juliet", a flaky pastry filled with cream cheese and guava! OH.MY.GOODNESS. I'd never had guava before and I'm sure glad my daughter has an adventurous spirit. The Romeo and Juliet was AH-MAZING! I'd go back just for that….. I think I'm noticing my usual trend….I want to go back and visit this place again because I didn't get to eat all the food I wanted! HA!
Anyway, we had a great time! The one thing I kept saying to my daughter was…. Why haven't we been here before?
So, if you're looking for something fun in the Dallas area and you enjoy quaint shops, Buskers and beautiful art, check out Bishop Arts District!
I'll leave you with more fun pictures…