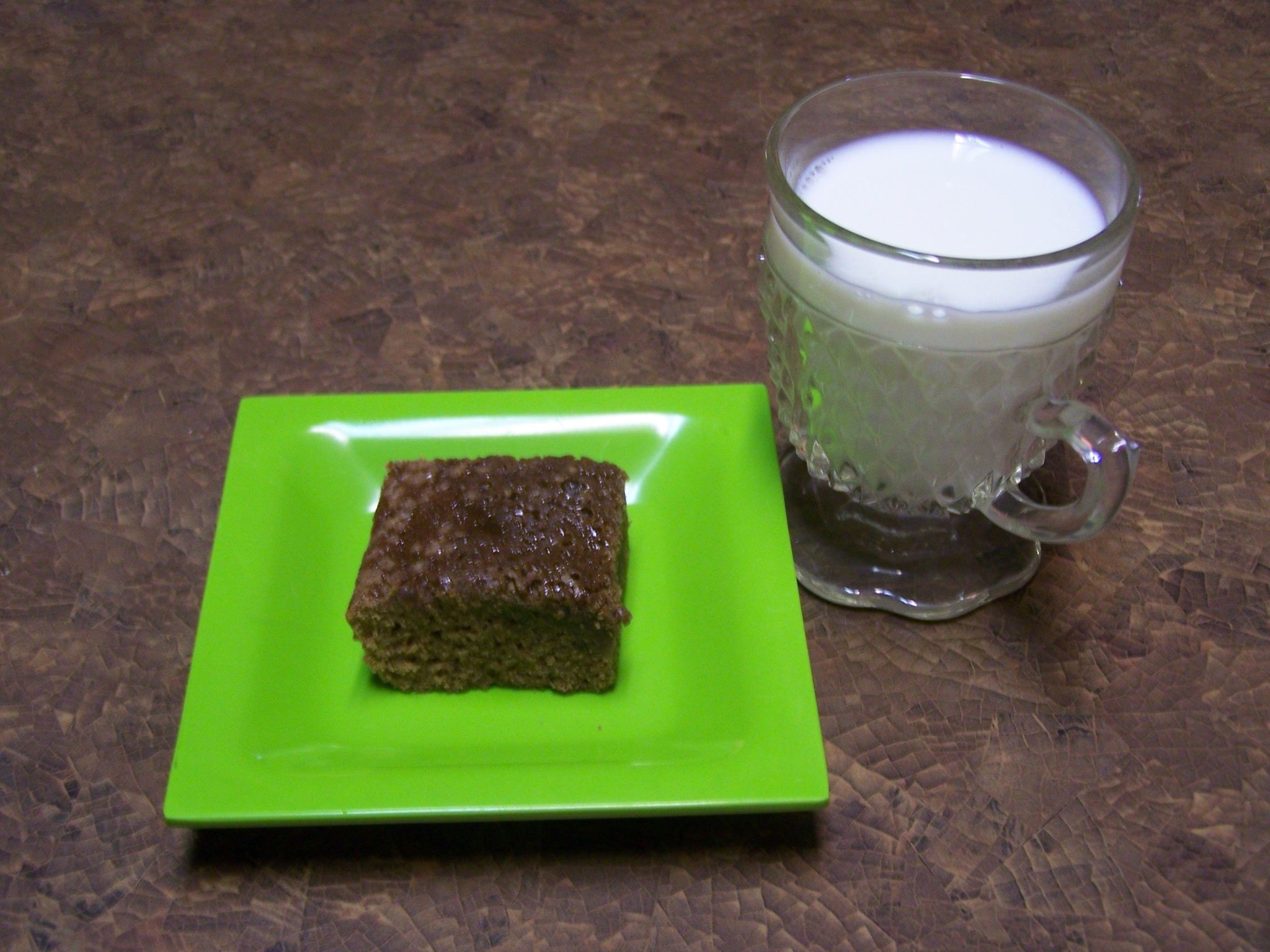 Bullet Brownies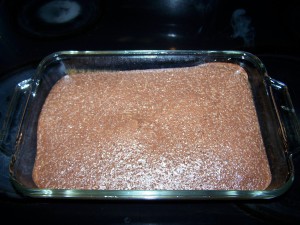 At our church we do things a little differently. My husband is the pastor and when we started the church a few years ago, we decided we wanted everyone to REALLY know each other. Doing that would require spending quality time together. One way we like to do this is by having a fellowship meal together every Sunday after the morning service. We take turns bringing dessert so we don't get overwhelmed with goodies.
Today it was our family's turn. My daughters love this and usually prepare something wonderful on Saturday afternoon. Today however, I didn't remember this until 8:30 a.m. We leave at 9:45. I was nowhere near ready and the girls had just gotten up. Being in a hurry for something quick, yummy and easy I remembered these "go to" Bullet Brownies that I have made in a pinch. They came from Aunt Bee's Mayberry Cookbook
that my cousin gave me 20 something years ago as a wedding gift. It may be one of the few gifts we still have. The ingredients are "staples" that most everyone has on hand. They take only a couple of minutes to mix up AND you don't have to use the mixer. Oh, and most importantly…They Taste Great!
Did I mention my oven isn't level? They look a little "lumpy" but they still taste great.
Here's the recipe:
1 cup margarine
2 cups sugar
4 Tablespoons cocoa
1 1/4 cups all-purpose flour
1 teaspoon vanilla
4 eggs, beaten
1/2 cups chopped nuts (optional)
Preheat oven to 325 degrees. Grease a 9 inch square pan, and dust with cocoa. (I don't have a 9 in square pan so I use a rectangular 8 x11) In a saucepan melt the margarine. Add the sugar and cocoa, and blend well. Remove from the heat and add the remaining ingredients. Pour into the prepared pan. Bake for 20-25 minutes.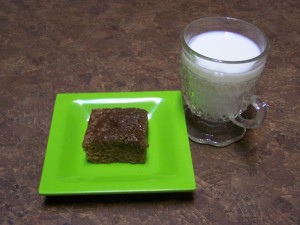 The recipe says these freeze well. If you try that, let me know. I have never had any left to freeze or haven't thought about making them in advance. Now, THAT would be Dessert in a Pinch! Maybe I'll try that sometime?!
*This post may contain affiliate links