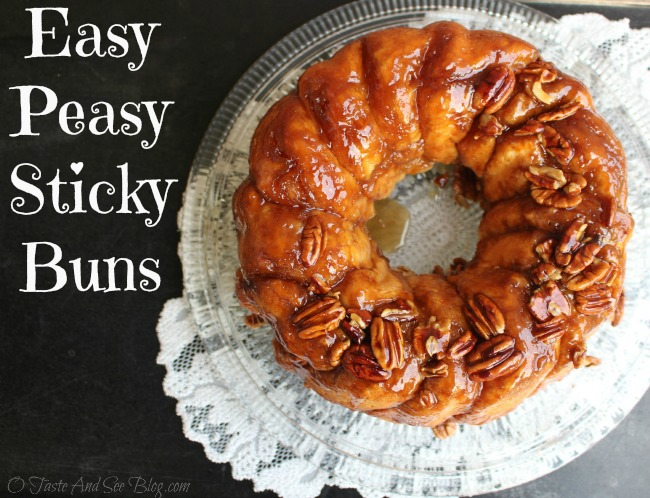 Sticky Buns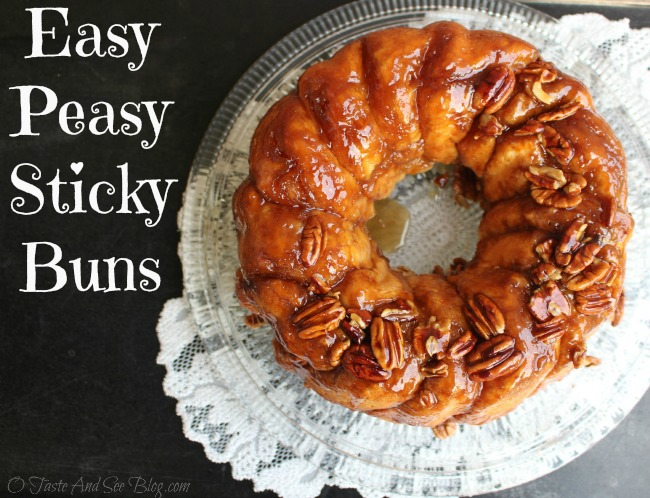 Well, the first day of school has arrived. We home school so I get to decide when we start. Sometimes we look forward to that day and honestly, sometimes we don't. This year we are starting earlier than usual. The reason: so we can take off sooner! Actually, we are already planning two breaks. One in mid-September and another in late October. Why then? "The GP's" are coming! (Our affectionate term for the grandparents). They both live in Alabama and we only see them a few times a year, so we like to plan ahead and take off while they are here.
No matter how we are feeling about that first day of school, I always try to make a special breakfast. Something yummy and Fun! I don't tell anybody, so when everyone comes to the table it's a surprise. Last week I saw on someone's Facebook this recipe for Sticky Buns. I don't know where it came from but it looked good AND easy. I tried half a recipe as a "trial run". I only had one small can of biscuits and there were only three of us home anyway. Not to mention the fact that it was almost lunch time. It seemed to go over well, so I immediately decided it would be our First Day of School Treat. It was a HUGE success! Everyone LOVED it! So next time you want to start everyone's day off with something special, give this a try.
Here's the Recipe:
2 Small cans of biscuits or 1 can of the large kind (I used 2 large and just baked up the rest on the side)
3 Tablespoons melted butter or margarine
1/2 cup maple flavored syrup
1/3 cup brown sugar
1/2 teaspoon cinnamon
1/4 cup chopped pecans
(As you can see, I only put nuts on half mine. Not everyone here enjoys them)
Preheat oven to 375 degrees. Spray a bundt pan with non stick spray.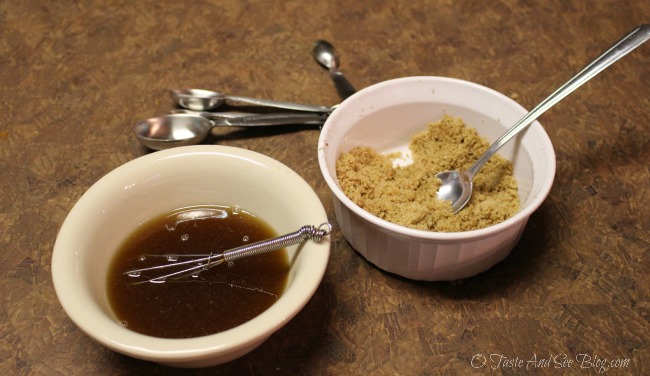 Combine the butter and syrup and whisk gently until mixed well. In another bowl combine sugar, cinnamon and nuts, if using.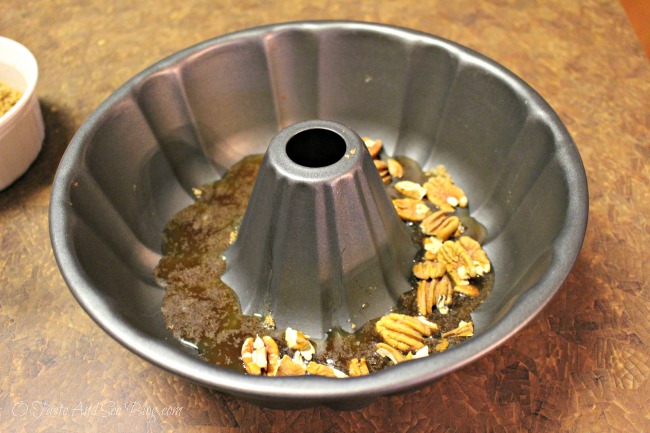 Place half the syrup mixture in the bottom of the pan. Sprinkle half the sugar mixture on top of that. (If you only want nuts on part here's where I added those.)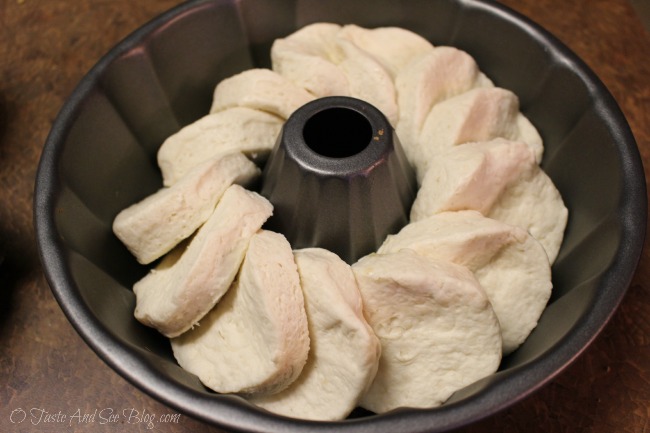 Place the biscuits, slightly overlapping, in the bottom of the pan. Pour the rest of the syrup on top then sprinkle with the remaining sugar. Top with nuts if you like.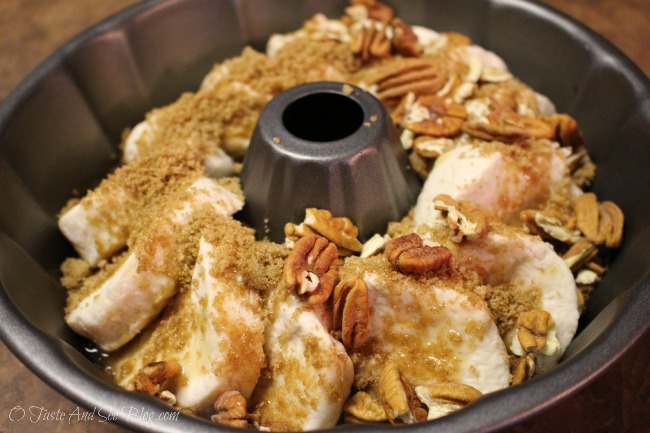 Bake at 375 for 20-25 minutes. Be sure they are done in the middle. There's nothing worse than gooey biscuits.
Let them stand for about a minute then flip them onto a serving plate.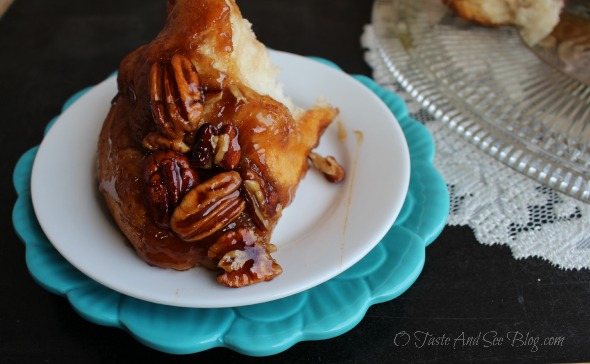 ENJOY!
To make it seem a little "healthier", I added some fruit.