Carmel-by-the-Sea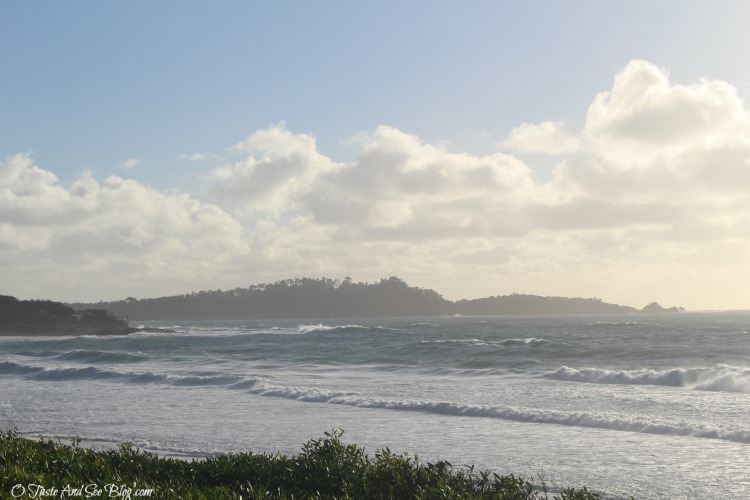 Close your eyes and imagine with me, if you will, the perfect California seaside village with beautiful coastline, lush green pine trees, rocky cliffs descending into the sandy shore and the relaxing sound of rolling waves breaking against the rocks. Think this place only exists in your mind? Well, it doesn't! All this and more describes Carmel-by-the-Sea!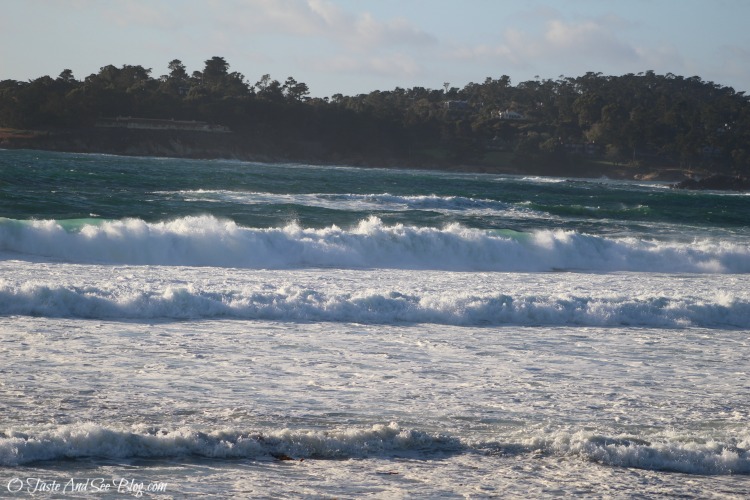 Located on the Monetery Bay Peninsula, Carmel-by-the-Sea is a ONE square mile village along some of the most beautiful California coastline. This little place is PACKED with amazing restaurants (like over 100), art galleries, wine tasting rooms, hotels and of course, specialty gift shops. It's the perfect getaway!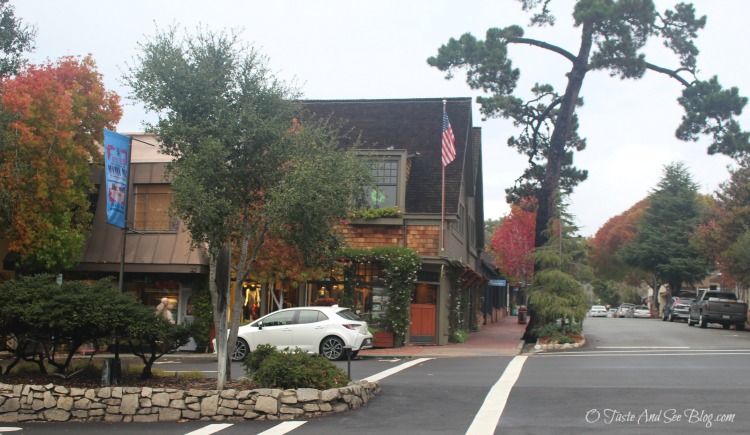 Permanently settled in 1906 by a group of artists after the San Francisco earthquake and fire, the village is still permeated with an atmosphere of art, culture, beauty and creativity.
It's a "compact" little village so every square inch of space is utilized to its fullest!
We started by exploring the main streets where we browsed……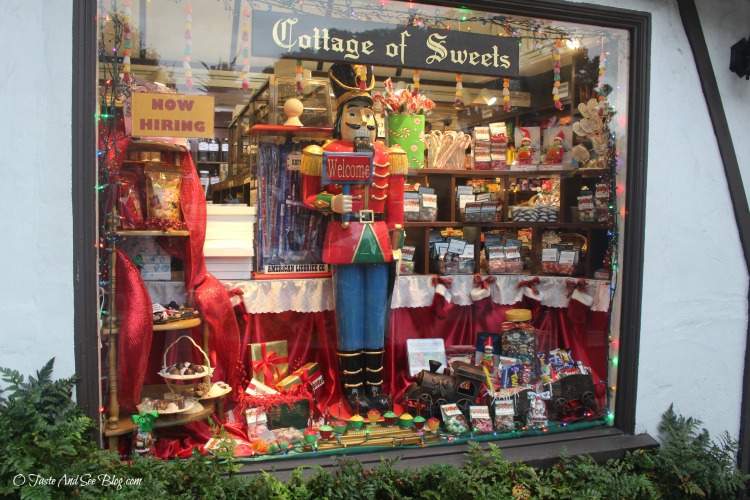 Sweets Shops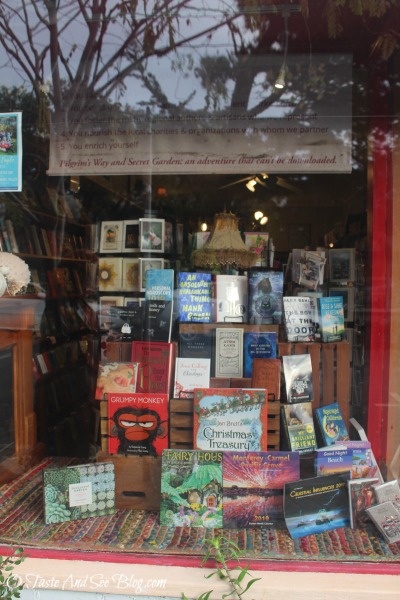 Book Stores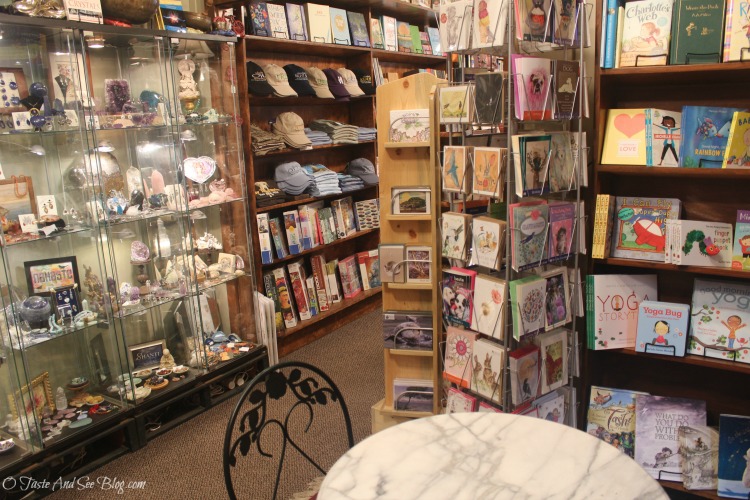 Gift Shops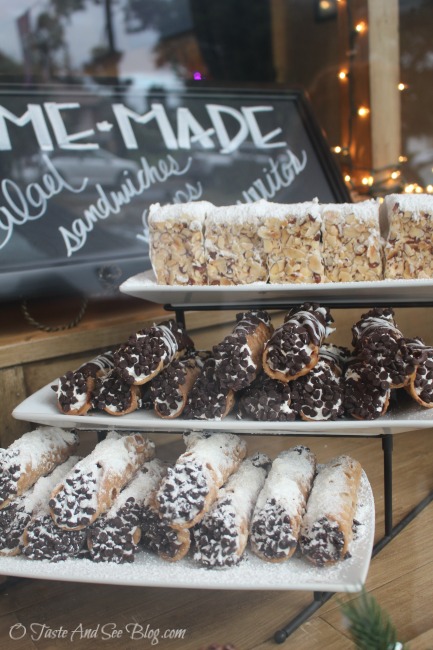 and one of my personal favorites…. The Carmel Bakery!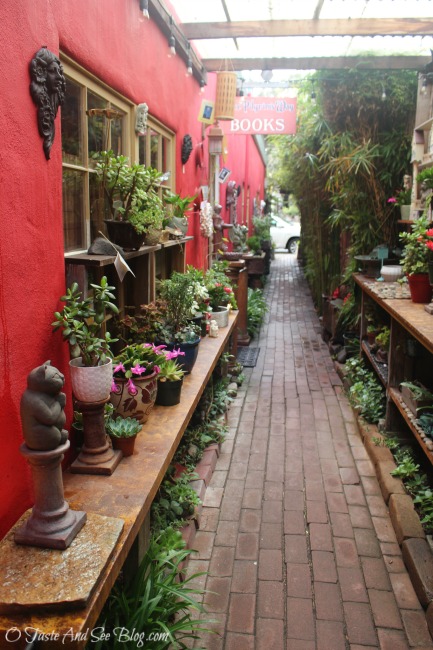 Then we wandered through the labyrinth of allies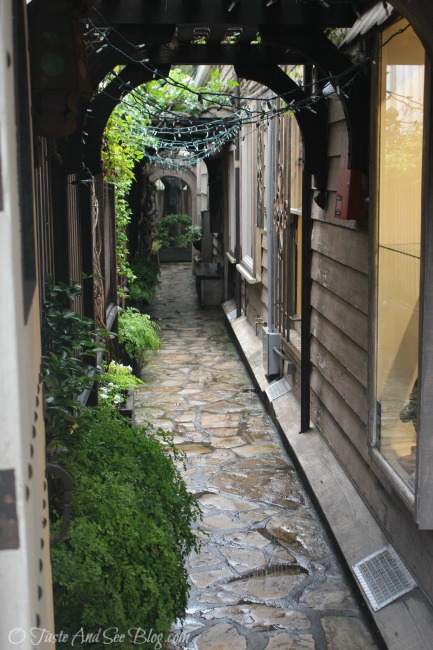 seemingly, secret passageways
and little "Hobbit Holes" that revealed more nooks and crannies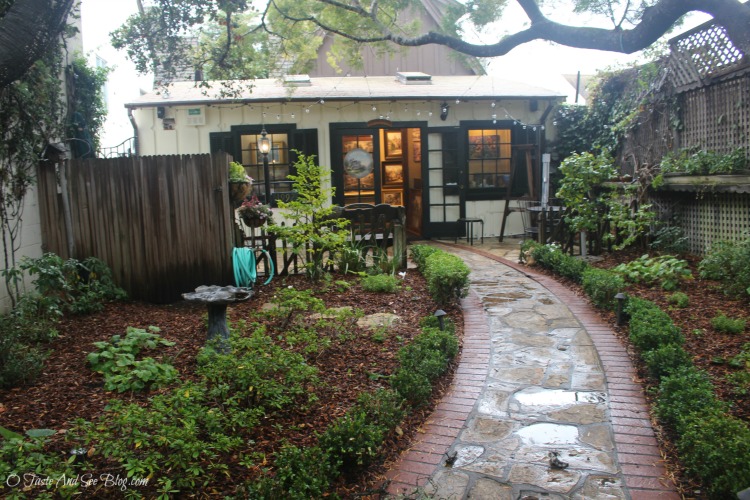 filled with even more quaint little gardens…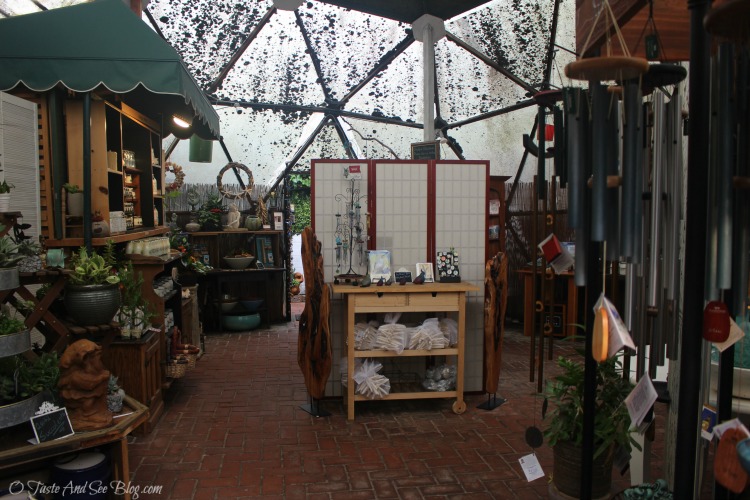 shops and art galleries.
Carmel-by-the-Sea has been the home of some very famous people, including…. Sinclair Louis, Jack London, Ansel Adams, John Madden, Bing Crosby and John Steinbeck…. just to name a few. In fact, Clint Eastwood was the mayor for 2 years in the 1980's and Doris Day, co-owner of a local hotel, had a huge impact on the town by making it exceptionally pet-friendly. In fact, I almost brought my little dog, but sadly, the airline was not quite as accommodating.
The uniqueness of the village probably explains the unique and relaxed atmosphere there. As an example, while planning our visit, I called one of the restaurants we planned to visit to see what would be appropriate attire. The very sweet lady who answered explained to me in a chuckle that as long as we had on clothes, we would be dressed appropriately! I will say, I've never been told that before… it caught me a little off guard, but made me laugh.
More Fun Facts:
NO high heels – due to the steep hills and uneven sidewalks, wearing heels over 2″ is "illegal"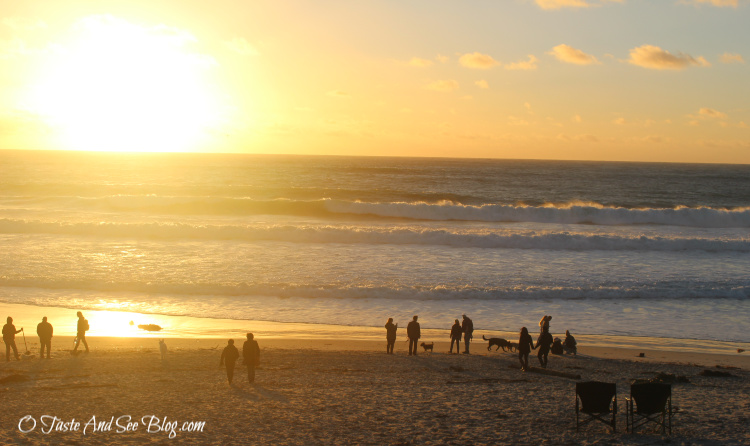 VERY pet-friendly – with most business allowing pets…. many restaurants even have a pet menu! Lots of dogs can be found enjoying the sunset on the beach with their owners
NO street or house numbers! So, your GPS won't be very useful. Expect to get directions like, "Ocean, between Dolores and Lincoln". Everyone goes to the post office to pick up their mail. UPS and FedEx drivers have become familiar with the residence and just "know" where to go and most people meet food delivery drivers outside.
NO street lights so once you're off the main streets at night, it's really dark. They do this in order to cut down on light pollution.
No ice cream cones are allowed to be eaten outside on the sidewalks.
No chain restaurants, but plenty of amazing places to eat!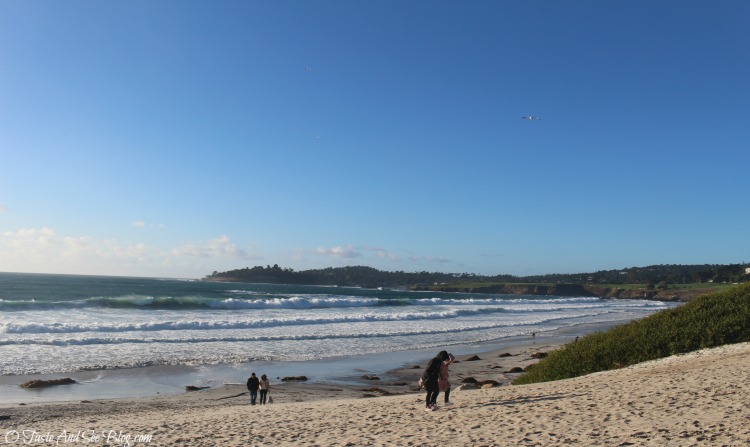 Now, open your eyes and book your flight to beautiful Carmel-by-the-Sea!