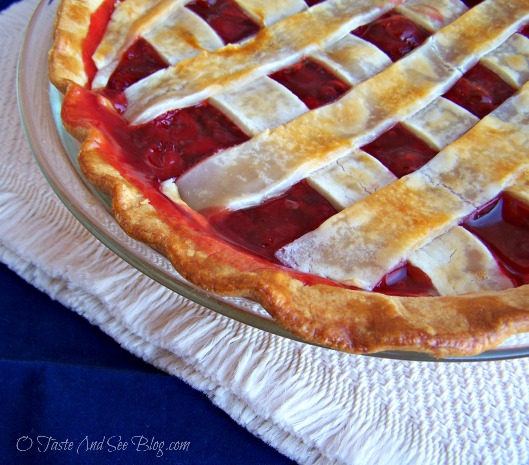 Cherry Pie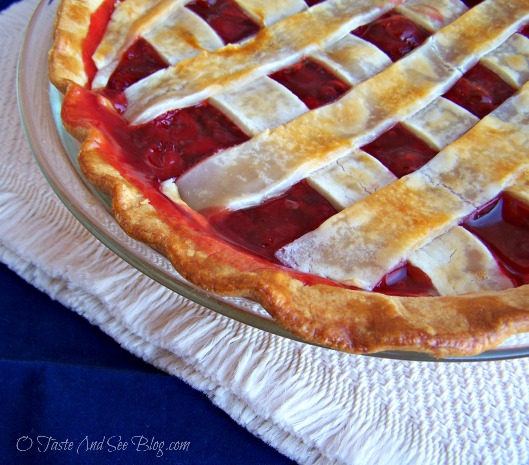 YEAH! Summer is here!!!
It feels like I've been waiting FOR-EVER to share this Cherry Pie with you. I always make it at Christmas but it's the perfect Summer pie. It's so easy ANYONE can make it…really, even if you don't think you can cook…THIS you can do. Trust me! You're family will love it and be very impressed with you. Buy a gallon of Homemade Vanilla Bluebell Ice Cream and people will sing your praises for days to come….or at least until the pie and ice cream are gone.
One reason it's so quick and easy is the store bought crust. Of all the things I make homemade, pie crust isn't one one of them. Just like Homemade Biscuits, it takes practice. Unfortunately, "practicing" pie making can be a very fattening venture. So, I buy them from the store.
Here's the Recipe:
2 refrigerated pie crust (I buy the ones you put in the pan yourself – they're better)
1 can cherry pie filling – extra cherries if they have it (use a name brand)
1/4 tsp almond extract
egg white (optional)
1 Tbsp sugar (optional)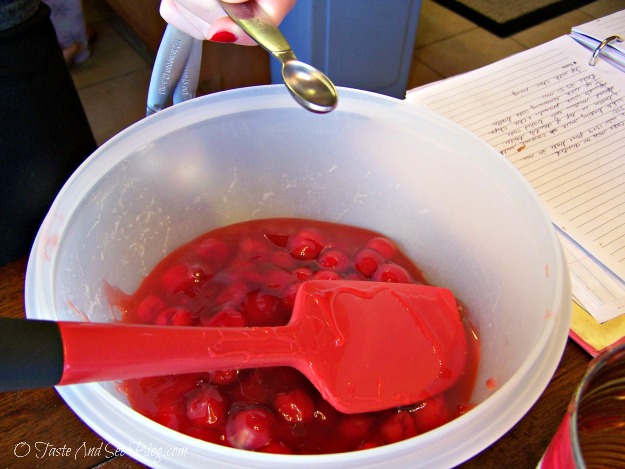 Empty pie filling into large bowl and stir in extract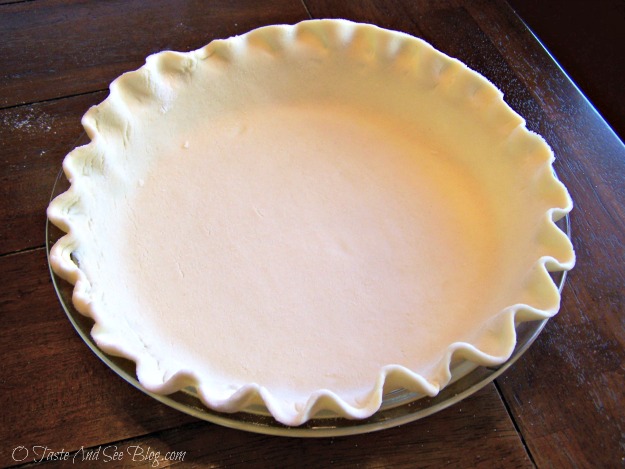 Place one pie crust in pie pan and "flute" edges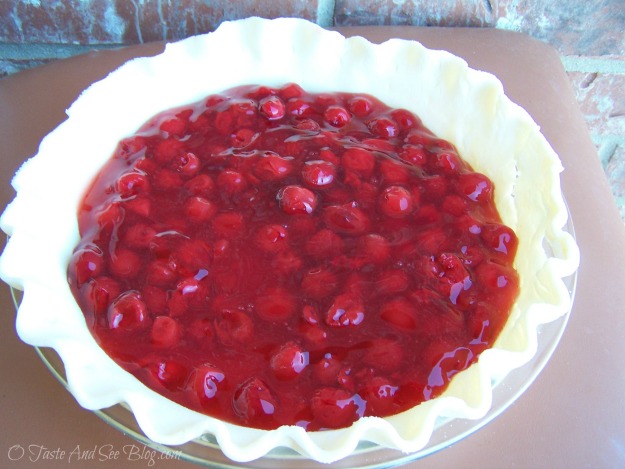 Pour filling into crust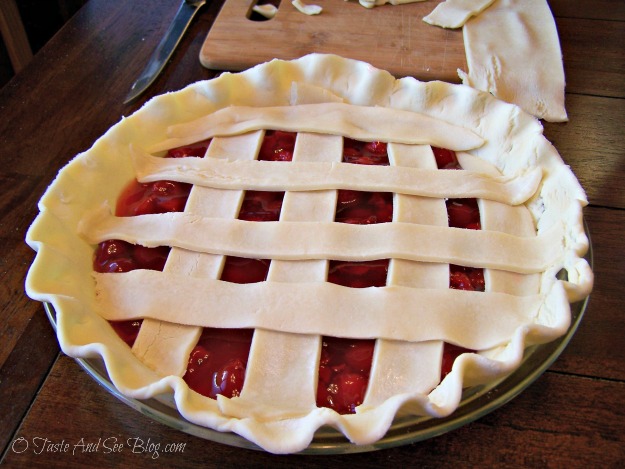 Roll second crust onto lightly flour surface (or waxed paper)
Using knife or pizza cutter, cut into strips
Arrange strips on top of pie to form "lattice" look
Brush top with egg white and sprinkle with sugar
Bake at 350 degrees until crust is brown

Great for summer cookouts with friends or 4th of July picnics!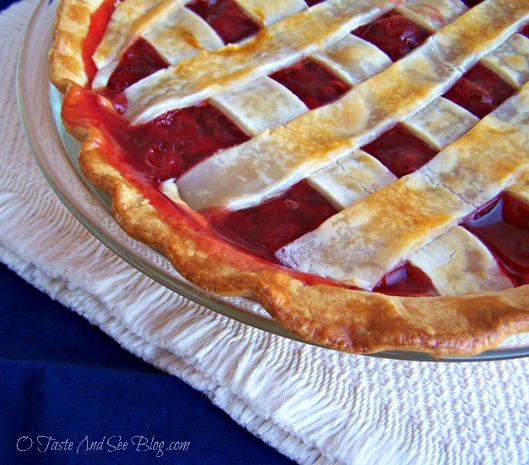 Cherry Pie
2014-05-24 17:45:21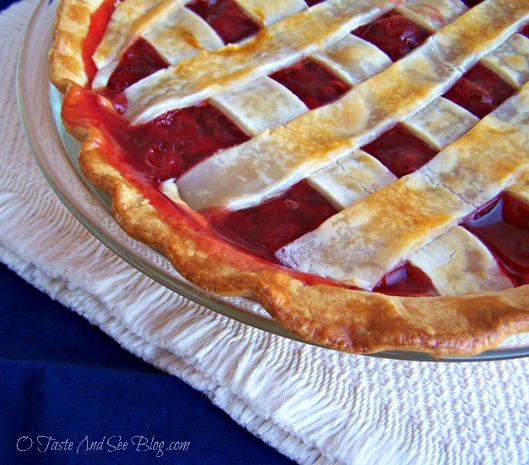 Ingredients
2 refrigerated pie crust (I buy the ones you put in the pan yourself - they're better)
1 can cherry pie filling - extra cherries if they have it (use a name brand)
1/4 tsp almond extract
egg white (optional)
1 Tbsp sugar (optional)
Instructions
Empty pie filling into large bowl and stir in extract
Place one pie crust in pie pan and "flute" edges
Pour filling into crust
Roll second crust onto lightly flour surface (or waxed paper)
Using knife or pizza cutter, cut into strips
Arrange strips on top of pie to form "lattice" look
Brush top with egg white and sprinkle with sugar
Bake at 350 degrees until crust is brown
O Taste and See https://otasteandseeblog.com/