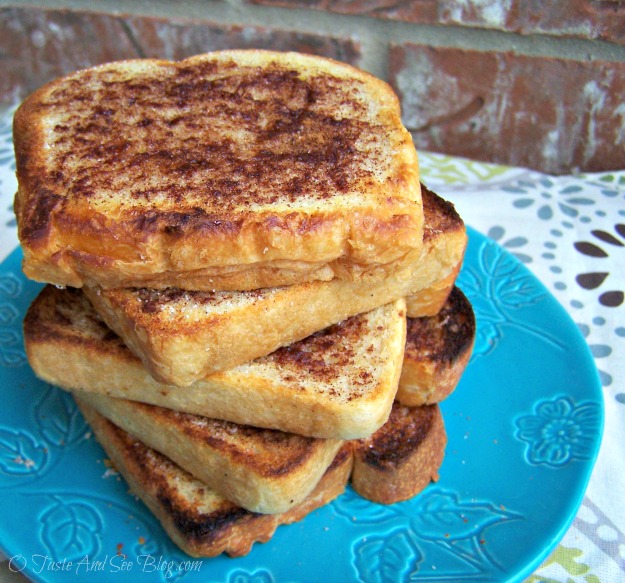 "Out of the Rut" Cinnamon Toast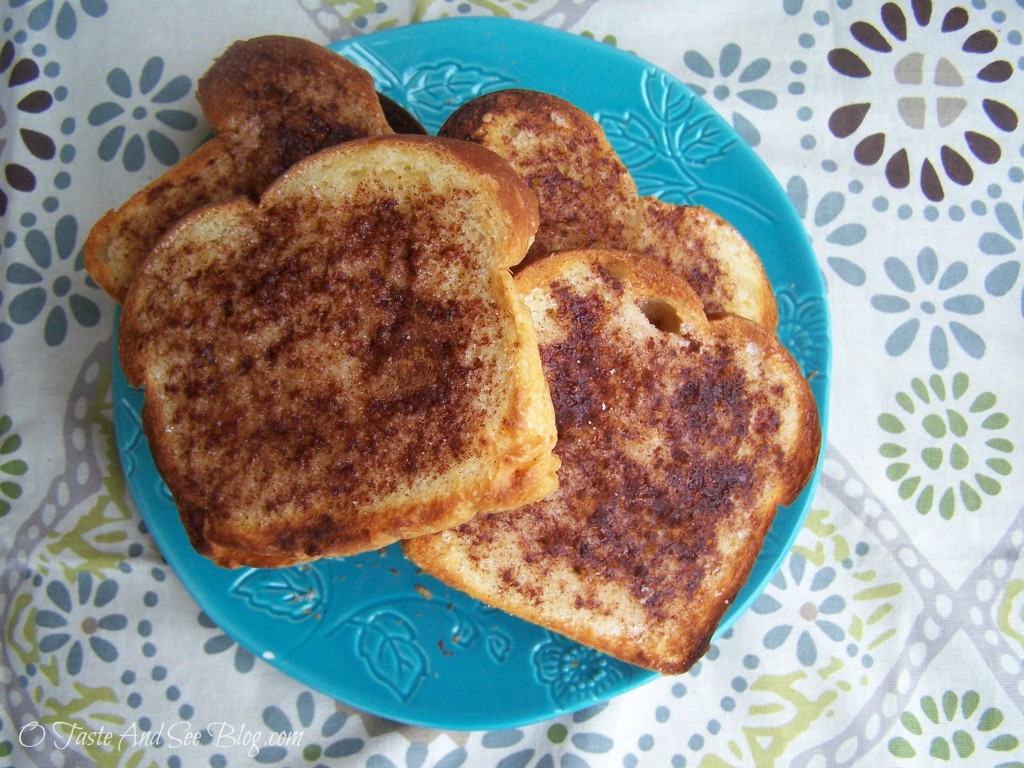 It has always been important for us to eat our meals together … as a family … at the table. On weekday mornings my husband leaves for work about 8:00 am so we meet for breakfast at 7:30 am. We eat, then have our family devotions. Because some of us are not "morning" people (that's why you won't see any people in this post) this helps get our minds focused on right things and our day off to a good start.
All too often I get into the "Cereal Rut". You know, just setting the five or six open boxes of cereal on the table. Yes, five or six, all open at the same time! That was hard for me to get used to. When I was young, we had A box of cereal; for emergencies. It's easy, quick and everyone can usually find one they like. If not, we open another one. (Did I mention we like variety?) But this school year I'm making a real attempt to avoid that "Rut". Today it's Out of the Rut Cinnamon Toast!
This recipe is a favorite with our middle daughter, Amanda. She's been eating this since she was old enough to eat "real" food. She would have eaten it EVERY day. Always the same way: cut into bite sized pieces, eaten with a fork, crust pieces first and ALWAYS saving the ONE center piece for last. She still saves the center for last, but no fork. She is the one that said to me, "Mom, are sure you want to do cinnamon toast? People probably already make that." I don't know? It was new to me when I was a young mom with small children. I didn't grow up eating it. Maybe you already know how but just haven't done it in a while.
It's a great way to do something different for breakfast without spending a lot of time EARLY in the morning.
Here's the Recipe:
Sliced bread – white or wheat
Butter
Sugar
Cinnamon
*You can also use cinnamon sugar already mixed
We like ours "toasty" on BOTH sides so I put it under the broiler and toast on one side.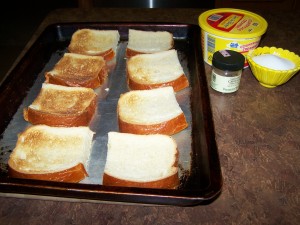 "Toasty on One Side"
Butter the OTHER SIDE of the bread. Sprinkle with sugar then cinnamon.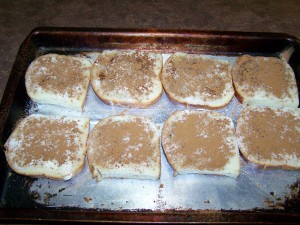 Ready for the Broiler
Broil until sugar is melted and edges are toasted.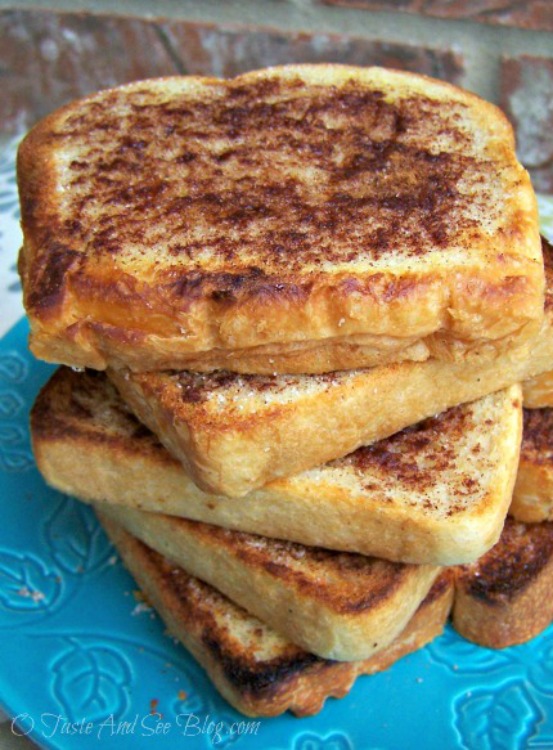 It helps me get out of the "Cereal Rut" and helps others to be "Morning" people!