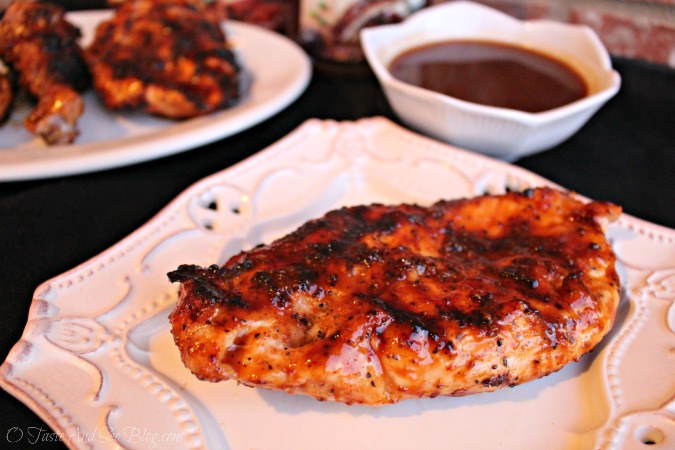 Cola-Q Chicken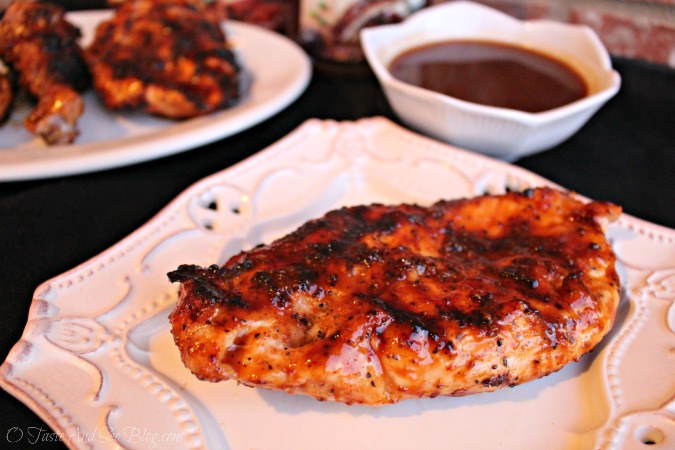 One thing Texans loves is grilling! Thankfully, the weather here permits us to have a long "grilling" season, but there are times in the "off-season" when we just can't wait any longer and brave the elements for a good ol' piece of grilled meat.
January tends to be our coolest month and we get rain, not to mention the gale force winds (practically) and it gets dark before dinner time. What's a Texan to do?
Thankfully, we have a covered back porch, although the grill takes up most of it….but it's worth it. We put the grill right under the porch light, bundle up and grill away. A couple of weeks ago we planned to grill out on the weekend. It rained all week but did clear up on Saturday, although we were grilling either way.
We're always looking for new grill recipes and on this particular day we decided to try Cola-Q Chicken using the New Kraft Original Barbecue Sauce. New and Original? Yes, Kraft has a newly revamped line of eight sauces! (Original, Hickory Smoke, Sweet Honey, Mesquite Smoke, Sweet Brown Sugar, Sweet & Spicy, Spicy Honey, and Thick & Spicy) Consumers spoke and Kraft listened! These new sauces have a bold flavor while still spotlighting the food, and NO HIGH FRUCTOSE CORN SYRUP! Kraft has made the switch to cane sugar and it's still budget friendly. YIPPEE!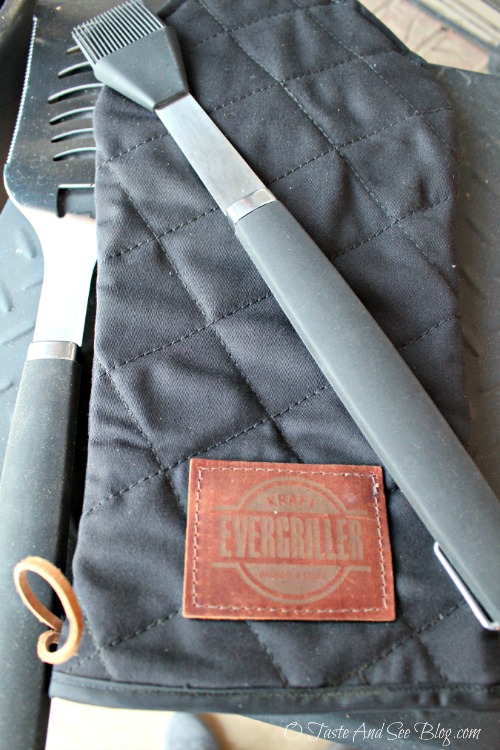 As with anything, the right tools make the difference!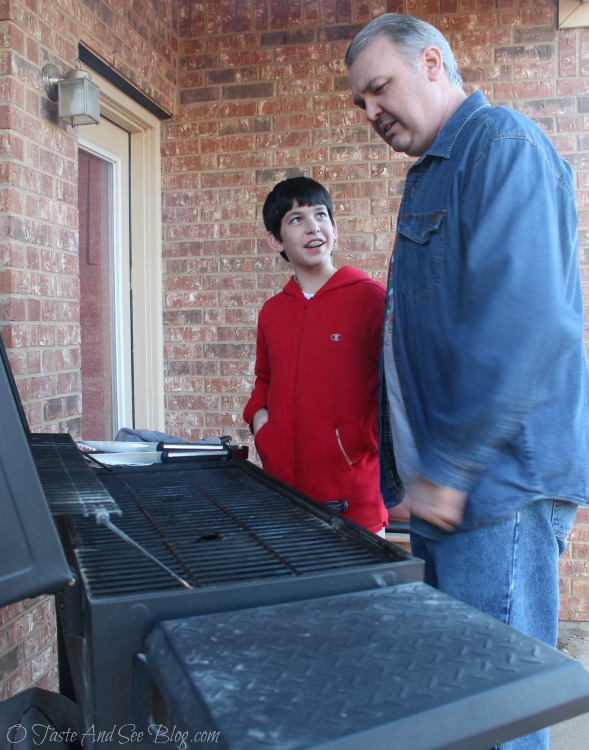 My husband is the grill master around here. Several years ago, after much research and practice, he graduated to the charcoal grill. The wonderful smokey flavor makes just about anything better. On our planned grilling day, he grabbed his new Evergriller Grill 'N' Flip Mitt, grilling tools, and assistant, put on a coat (yes, a hoodie and denim jacket are considered coats here) and headed out to get things going.
It had been a while since we grilled. As I mentioned, one big factor here is the wind. Seriously, it's bad! The grill blows off the porch on a regular basis…most often when my husband isn't home and it's raining. I and a couple of my children go out, pick it up, drag it back onto the porch and try to put something around it to keep it in place. This had happened and the grill was a mess! We attempted to start early enough to get done before dark but the cleanup required was pretty extensive.
After preparing and lighting the charcoal for a direct heat fire they headed back inside to prepare the sauce and chicken. We used boneless, skinless breasts and a couple of legs because some people in our family prefer one over the other. A whole chicken (cut up) would work as well…use your favorite pieces.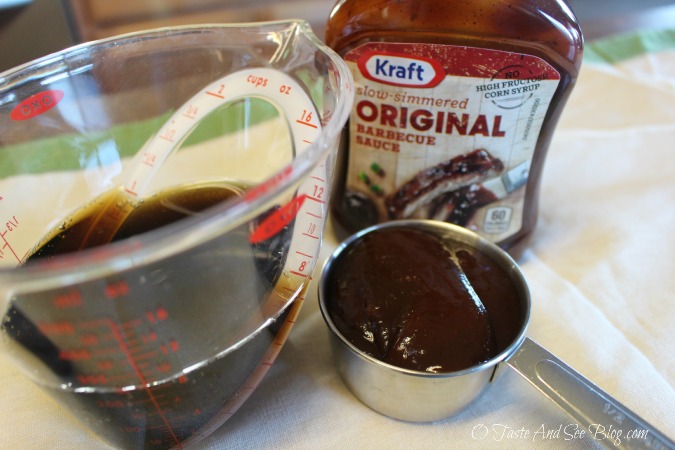 First, the Cola-Q Sauce was prepared. Just three simple ingredients! Cola, Kraft Original Barbecue Sauce and hot pepper sauce.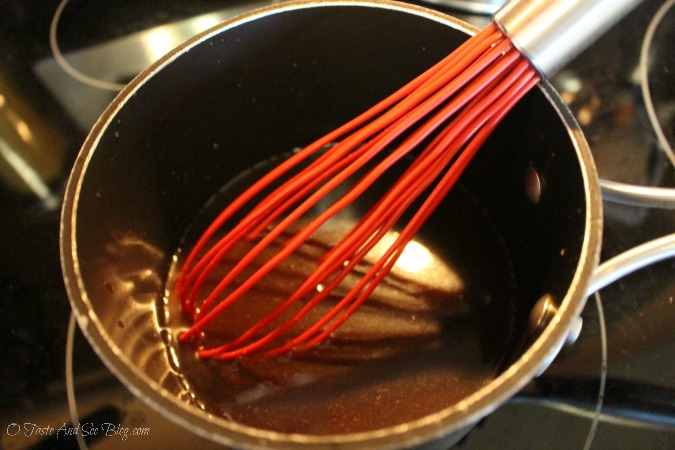 In a sauce pan over medium heat cook cola and barbecue sauce about 10 minutes, stirring occasionally.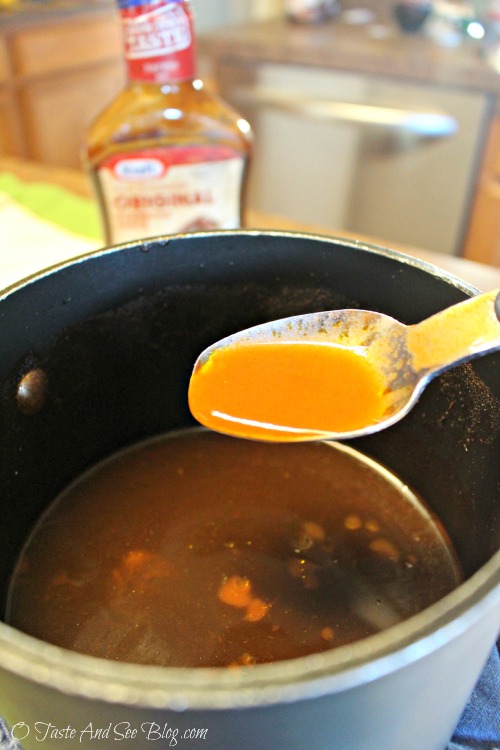 Remove from heat and stir in hot sauce
Reserve about 3/4 cup of sauce to serve with chicken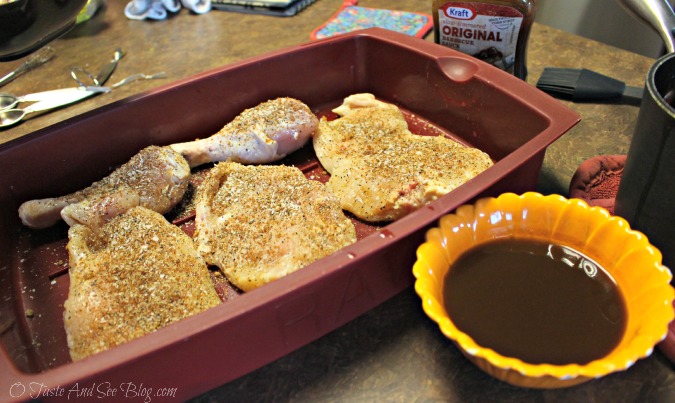 Optional: Sprinkle with a little dry rub or seasoning of your choice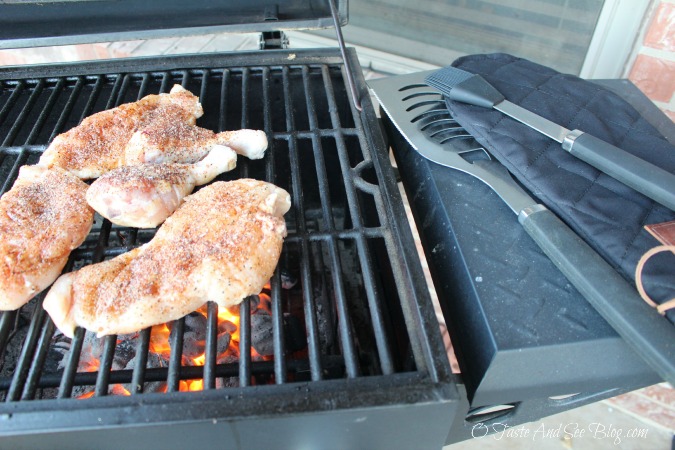 Place chicken on hot grates and close lid
Grilling time will depend on what pieces of chicken you use. The legs took longer than the boneless breasts.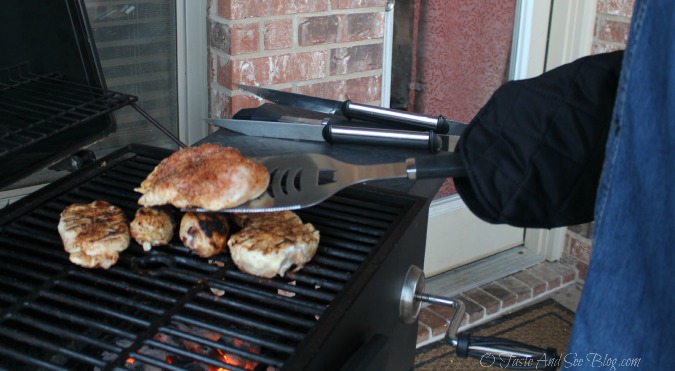 When ready, turn chicken to other side
The Grill 'N' Flip Mitt was so helpful. It kept our Evergriller's hand warm while also protecting from the heat of the fire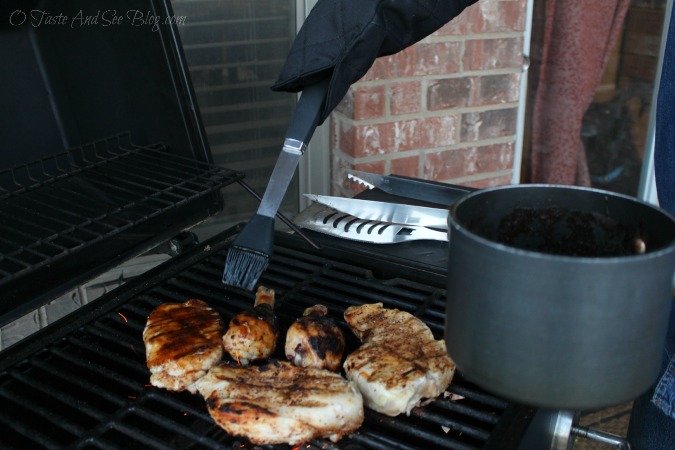 Brush with Cola-Q Sauce and close the lid to continue cooking
Continue cooking, turning and brushing chicken with Cola-Q sauce until done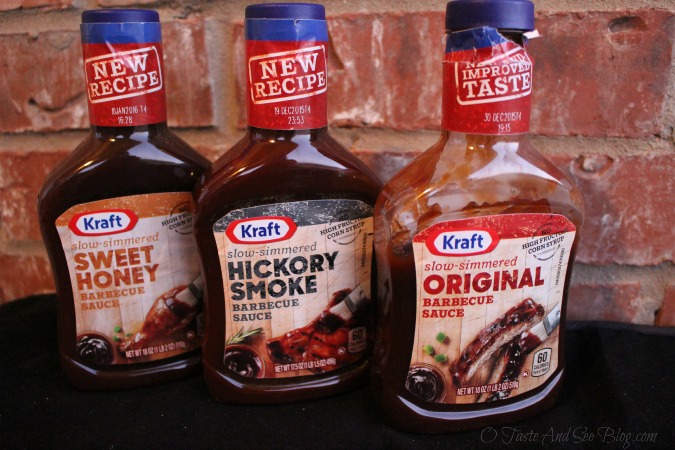 These are just a few of the new revamped Kraft Barbecue Sauce varieties.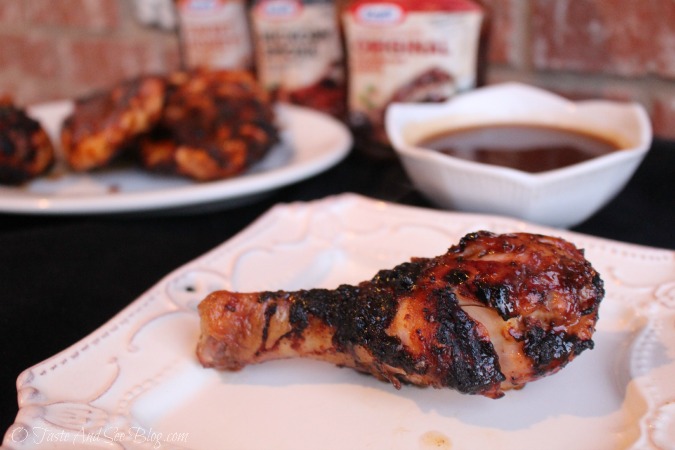 Love to grill?
For more great grilling recipes and ideas visit KraftRecipes!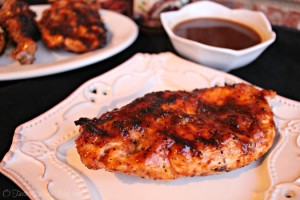 Cola-Q Chicken
2015-01-24 18:43:41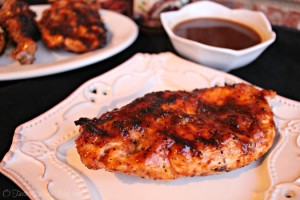 Ingredients
1 cup cola
1/2 cup KRAFT Original Barbecue Sauce
2 Tbsp. hot pepper sauce
3 lbs chicken
Instructions
In saucepan over medium heat, cook cola and barbecue sauce for 10 minutes, stirring occasionally
Remove from heat and add hot sauce, stir well
Reserve 3/4 cup sauce for serving
With remaining sauce brush chicken on both sides during last 15 minutes of grilling
O Taste and See https://otasteandseeblog.com/
I was selected for this opportunity as a member of Clever Girls and provided product samples by Kraft Foods, and the content and opinions expressed here are all my own.