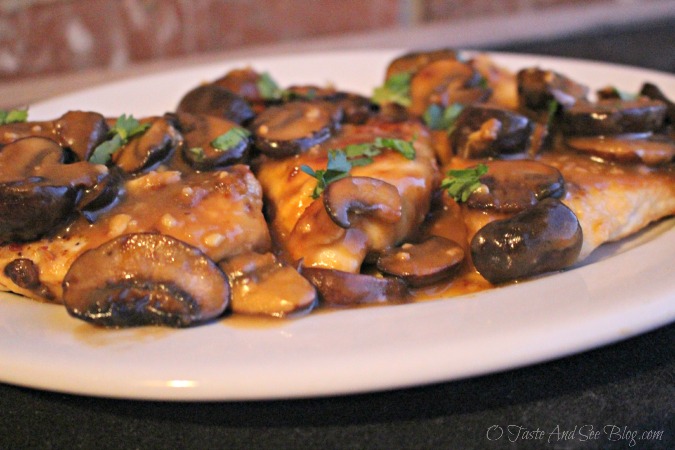 Chicken Marsala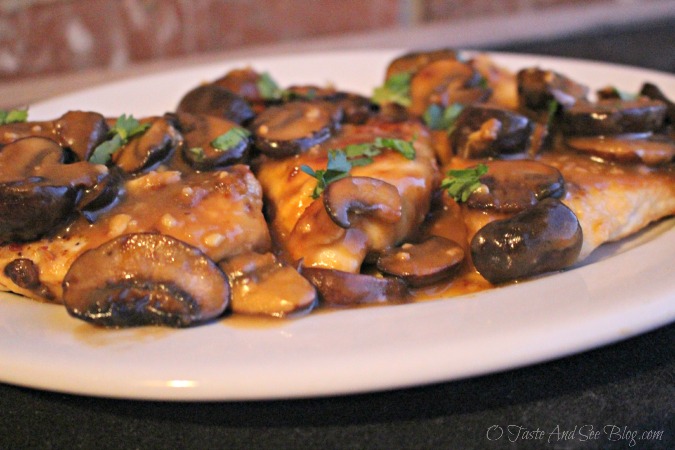 Until recently Chicken Marsala was just something we might order at a fancy-shancy restaurant. I really had never even thought about making it at home. Then one day at the grocery store, I saw a bottle of Marsala cooking wine and I figured I should give it a try.
Oh… My…. Goodness. It was so good and really easy! Super tender chicken in just the right amount of rich brown sauce, topped with savory baby bella mushrooms…my favorite! Like most chicken dishes it cooked fairly quickly. I had planned to serve it over pasta but this recipe really doesn't make enough sauce for that. I did however, serve it with a side of spaghetti and marinara…perfect. We felt like we were at one of those restaurants we only go to for special occasions.
Here's the Recipe:
4 boneless skinless chicken breast
1/3 cup plus 1 tbsp flour
5 tbsp olive oil
5 tbsp butter
8 oz baby bella mushrooms
1 tbsp finely chopped onion
1 clove garlic – minced
1/3 cup Marsala wine (or Marsala cooking wine)
1/3 cup chicken broth
salt and pepper to taste
Optional: 1 tbsp finely chopped parsley for garnish
Place chicken in large baggie and pound to about 1/4 inch thick
At this point I usually cut the pieces in half. One of these large pieces is way too big for one person
Salt and pepper to taste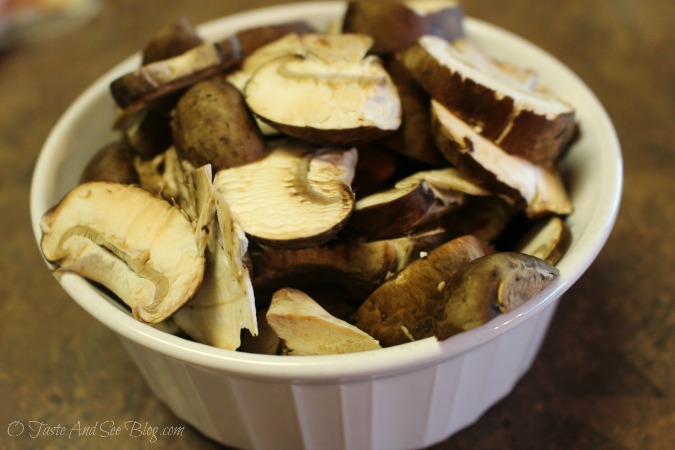 Wash, dry and slice mushrooms
Set aside until ready to use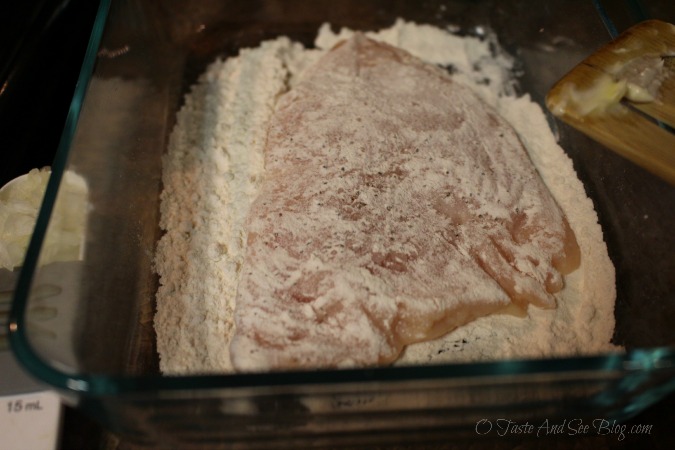 Heat 2 tbsp oil and 2 tbsp butter in skillet over medium-high heat
Using 1/3 cup flour, dredge each piece of chicken to coat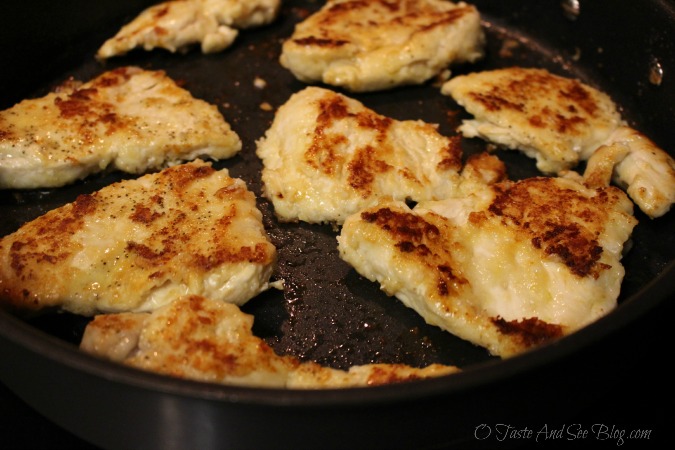 Add chicken, cook turning once, until golden brown and juices run clear – about 3-5 minutes
They cook so quickly because they are thin. If you prefer to leave them a little thicker they will take slightly longer to cook.
Remove from skillet and set aside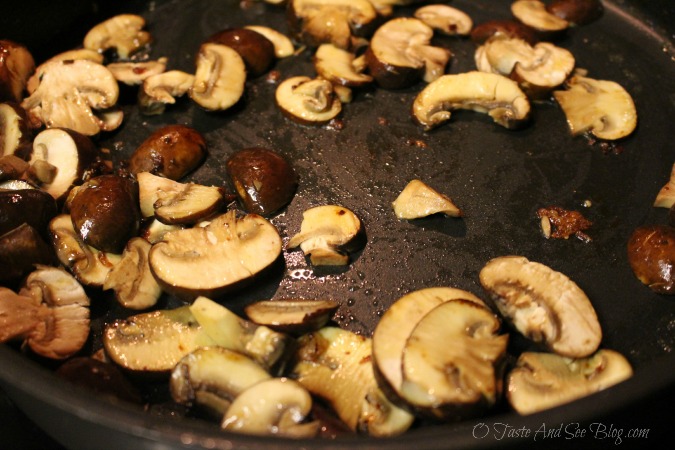 Add 2 more tbsp oil and 1 tbsp butter and mushrooms to skillet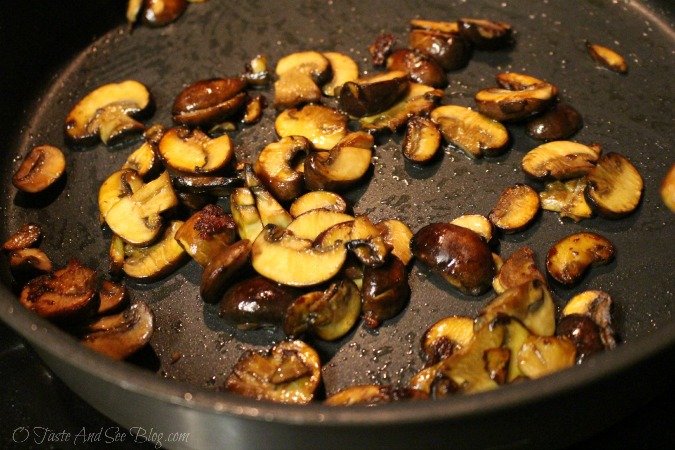 Saute until golden brown, about 8 minutes
Remove from skillet and set aside with chicken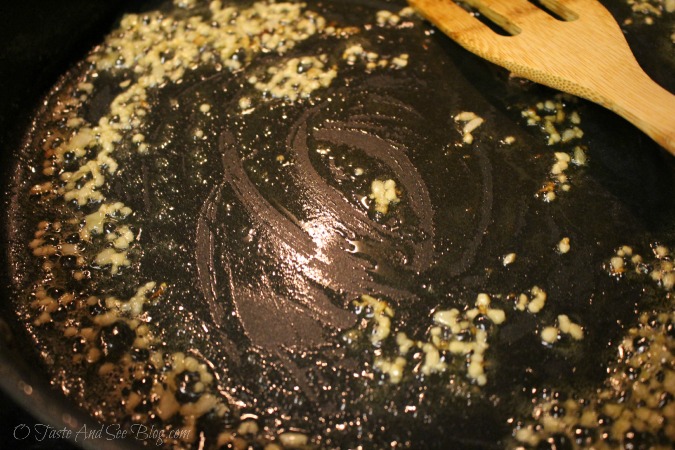 Add remaining oil to skillet along with onions and garlic
Cook, stirring constantly until soft, about 1 minute
*Be careful not to burn the garlic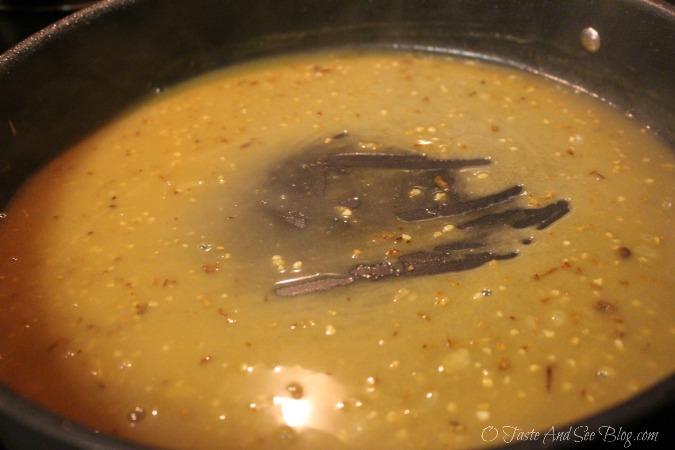 Stir in 1 tbsp flour and cook, stirring for about 2 minutes
Add Marsala and stock
Cook until slightly thickened, scraping sides and bottom to release all the yummy goodness – about 2 minutes -this process is known as "de-glazing"
Return chicken and mushrooms to skillet, turning and stirring to coat with sauce
Cook a couple of minutes until heated through
Remove from heat and stir in the remaining butter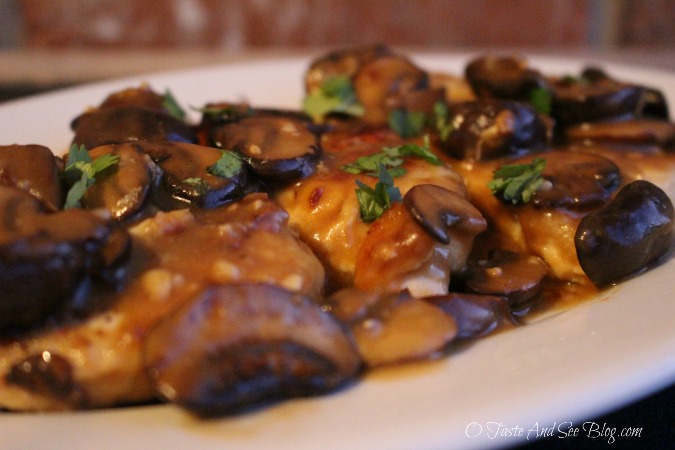 Garnish with parsley if desired
Serve immediately…as if you could wait!
*Blogger confession…..that's not actually parsley on mine. I was out but needed something to make the picture look pretty. It's cilantro, but don't use that on yours….NOT GOOD! I took it off before I served it to my family.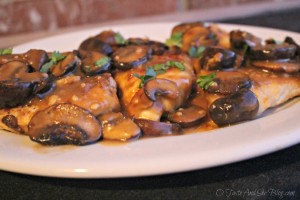 Chicken Marsala
2015-01-17 15:35:25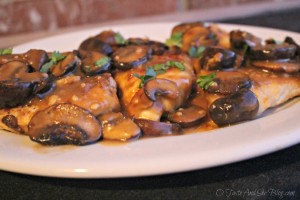 Ingredients
4 boneless skinless chicken breast
1/3 cup plus 1 tbsp flour
5 tbsp olive oil
5 tbsp butter
8 oz baby bella mushrooms
1 tbsp finely chopped onion
1 clove garlic – minced
1/3 cup Marsala wine (or Marsala cooking wine)
1/3 cup chicken broth
salt and pepper to taste
Optional: 1 tbsp finely chopped parsley for garnish
Instructions
Place chicken in large baggie and pound to about 1/4 inch thick
At this point I usually cut the pieces in half
Salt and pepper to taste
Wash, dry and slice mushrooms
Set aside until ready to use
Heat 2 tbsp oil and 2 tbsp butter in skillet over medium-high heat
Using 1/3 cup flour, dredge each piece of chicken to coat
Add chicken, cook turning once, until golden brown and juices run clear – about 3-5 minutes
Remove from skillet and set aside
Add 2 more tbsp oil and 1 tbsp butter and mushrooms to skillet
Saute until golden brown, about 8 minutes
Remove from skillet and set aside with chicken
Add remaining oil to skillet along with onions and garlic
Cook, stirring constantly until soft, about 1 minute
*Be careful not to burn the garlic
Stir in 1 tbsp flour and cook, stirring for about 2 minutes
Add Marsala and stock
Cook until slightly thickened, scraping sides and bottom to release all the yummy goodness – about 2 minutes
Return chicken and mushrooms to skillet and cook a couple of minutes until heated through
Remove from heat and stir in the remaining butter
Garnish with parsley if desired
O Taste and See https://otasteandseeblog.com/