Dripping Springs TX
Recently, my friend Jen and I spent a "girls weekend" in Dripping Springs, a wonderfully charming little town on the edge of the Texas Hill Country. Dripping Springs is known as the "Gateway to the Hill Country", for good reason. Located just 25 miles west of Austin, it's a great getaway for families, couples or a fun girls weekend!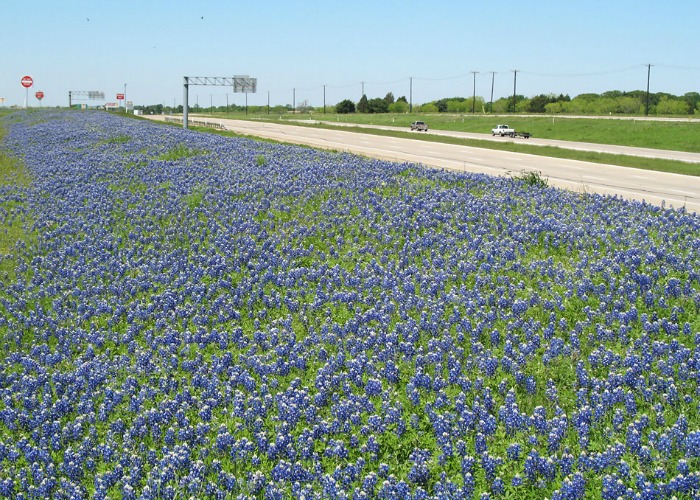 Though anytime would be lovely, I recommend spring when the temperature is perfect and wildflowers in bloom. Although, the day we left was unseasonably chilly…OK, in Texas terms, it was downright COLD at 40 something degrees and windy!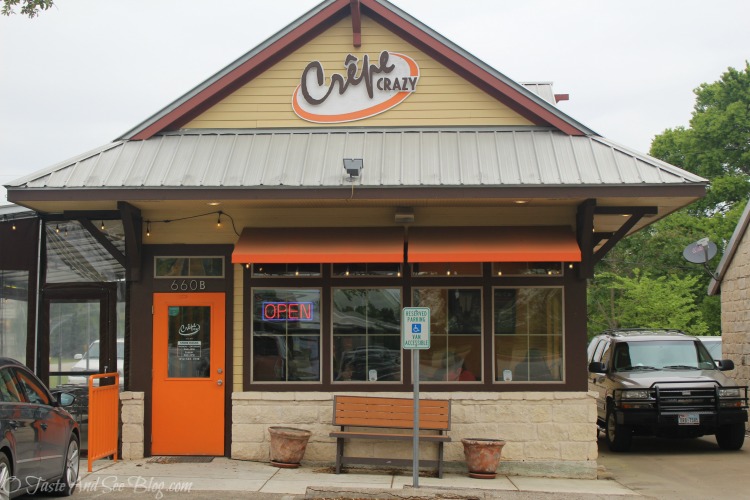 After an amazing stay at Sugar Magnolia Farm, we started our day at Crepe Crazy, a cozy little place right on Hwy 290 that specializes in, what else, but Crepes! Everything sounded so delicious we decided to get two and share….one savory and one sweet.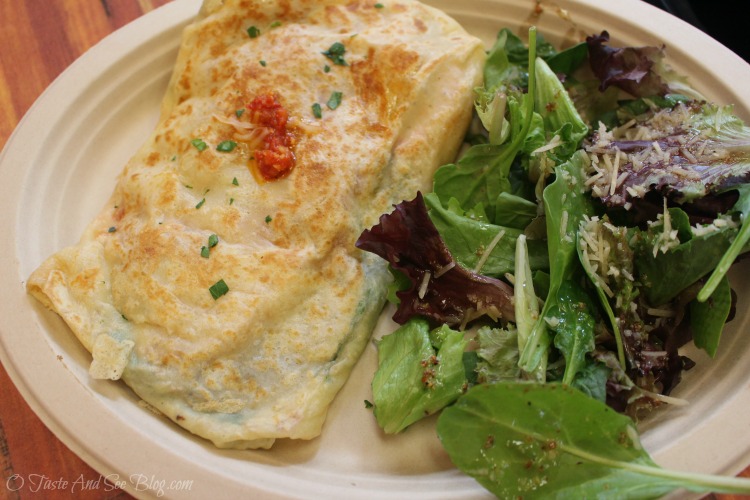 Our savory was their Chicken+Mushroom Crepe. I'm not even exaggerating when I say this was THE BEST crepe I've ever eaten! I generally like the sweet crepes better, but the sun-dried tomato pesto on this one put it over the top! Secretly, I was wishing we hadn't decided to share. I wanted to eat the whole thing!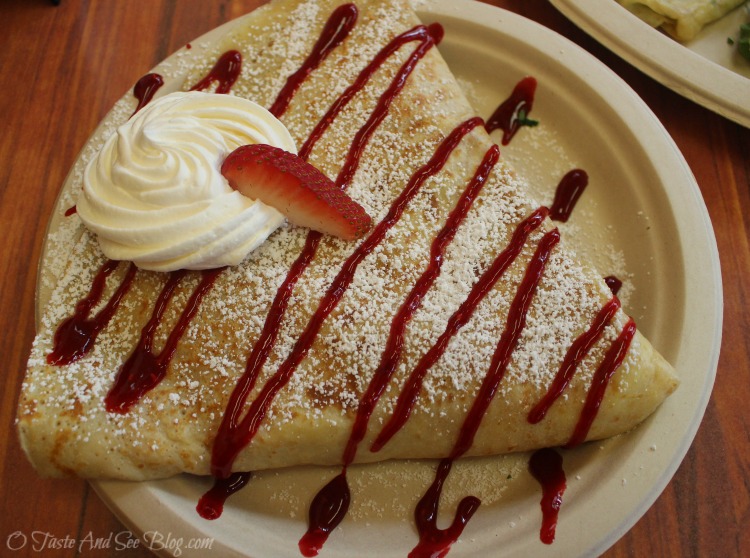 For our sweet, we decided on the Sweet Cheese Delight, a traditional crepe stuffed with sweet cream and topped with strawberries and raspberry coulis.
Next Stop….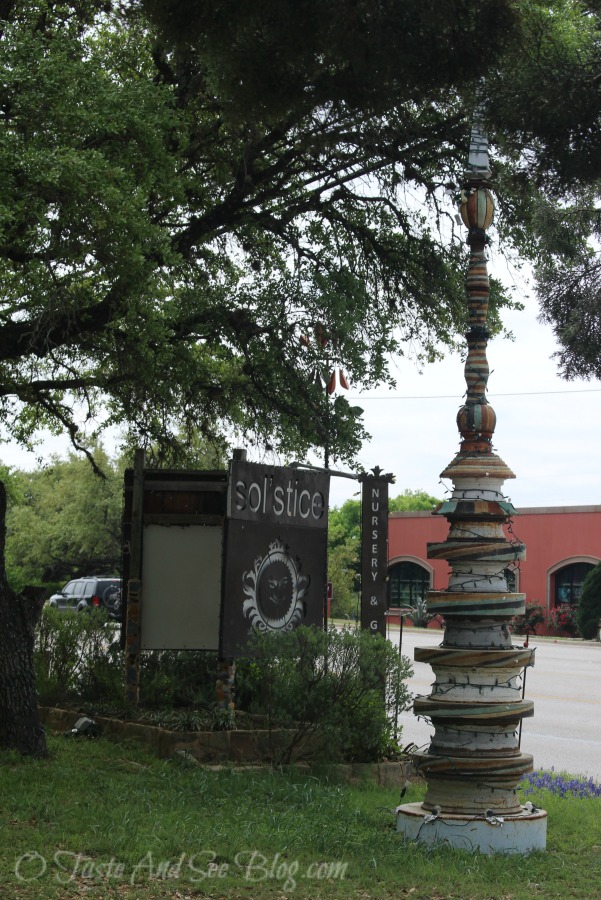 Just down the street was Solstice Gardens.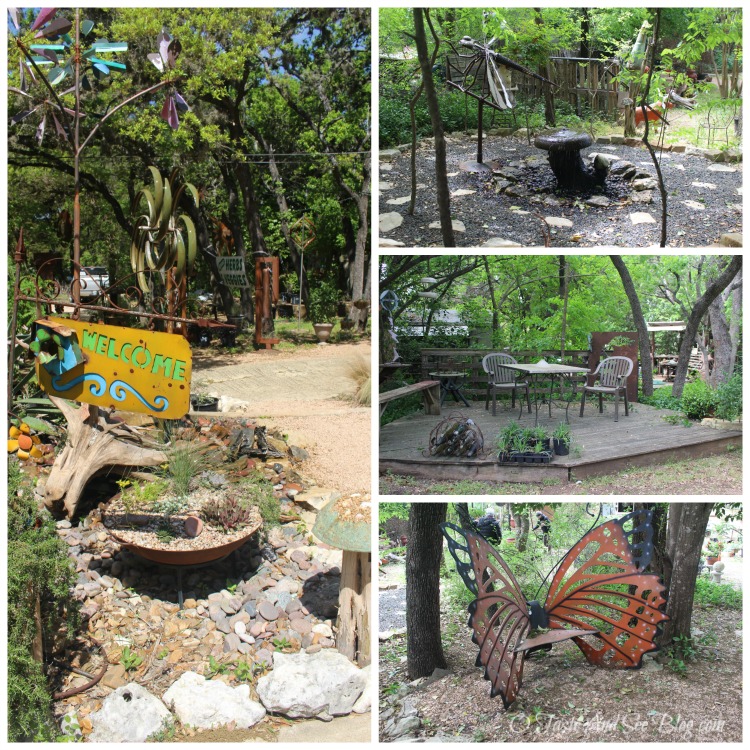 Solstice is a beautiful garden with so many wonderful works of art designed and crafted by local artisans.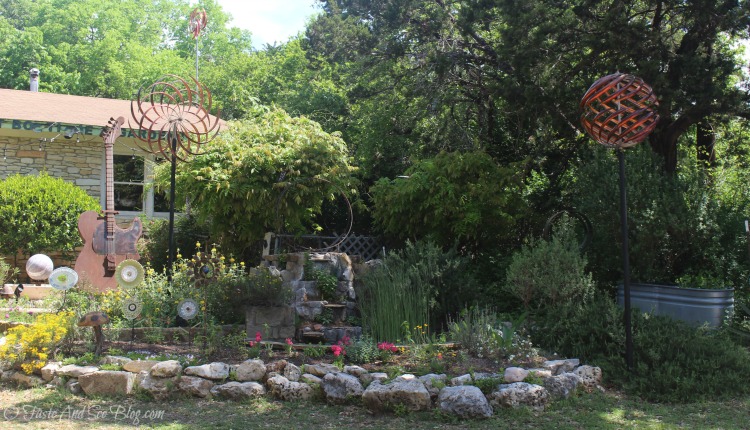 The "pin wheels" were my favorite!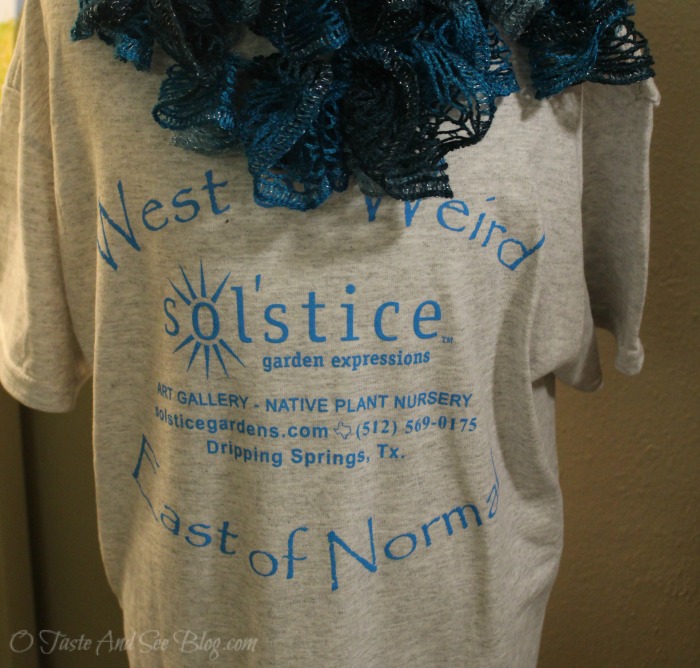 Don't worry about missing the location…. it's easy to find!
From there we were off to….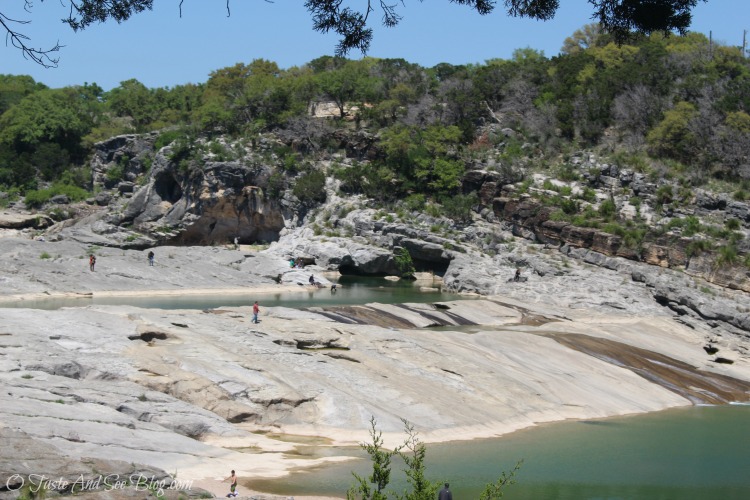 Pedernales Falls State Park, about a 25 minute drive from Dripping Springs, but well worth the trip.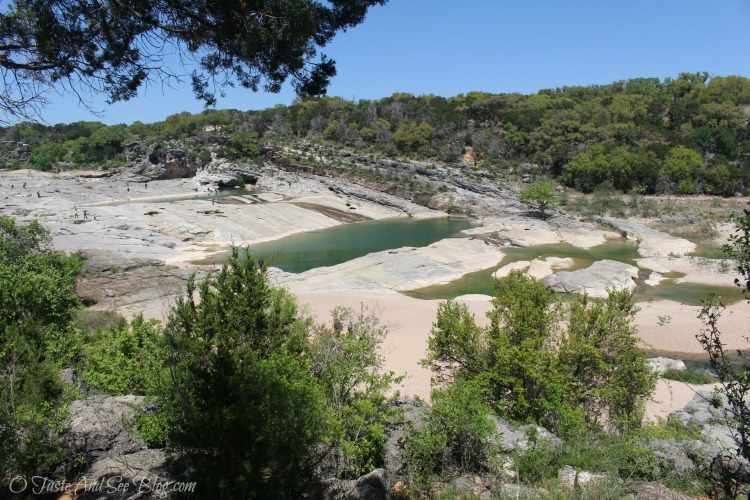 Entering the park, we drove to the parking area which was a short walk down to the "falls." Now, it was lovely but not exactly what we were expecting. I sometimes forget we live in Texas where it's much drier than "back east". However, this placid little stream of water can turn into a raging torrent in a matter of minutes. Thankfully, we were just able to enjoy walking around on the rocks.
Last but not least….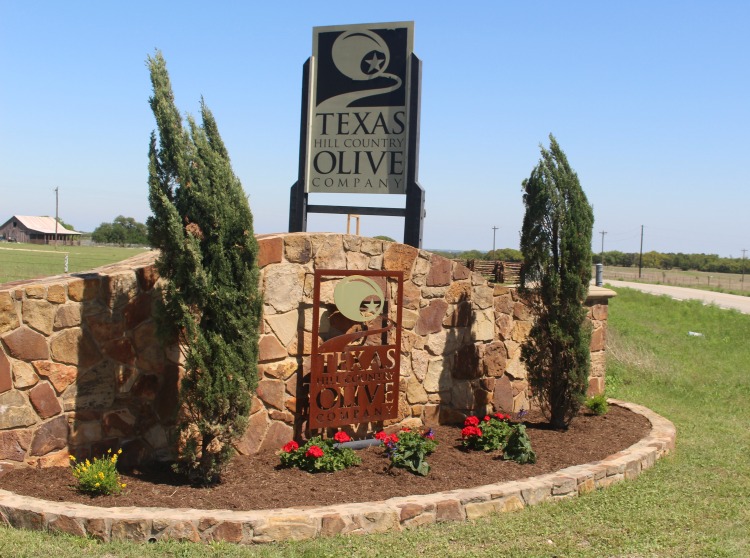 Texas Hill Country Olive Company, a family-owned business committed to supplying the highest quality olive oil product in the USA. I honestly had no idea there were olive orchards in Texas! This was probably the highlight of the trip.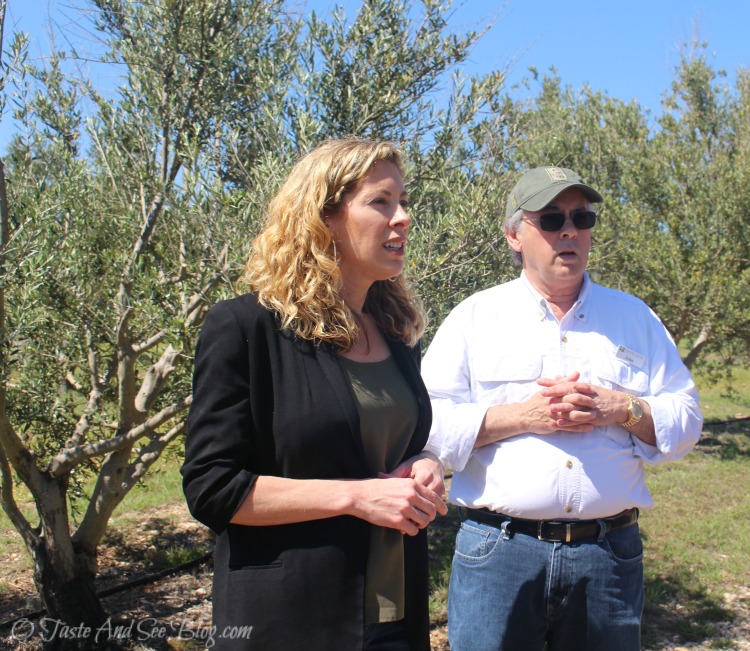 Owners and founders John Gambini and his daughter, Cara. were our tour guides as we visited the orchard and processing room.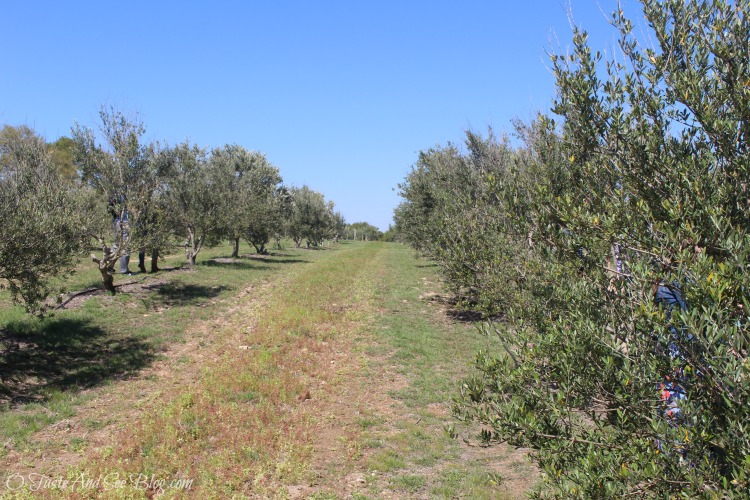 Orchard tours are offered to the public every Friday and Saturday.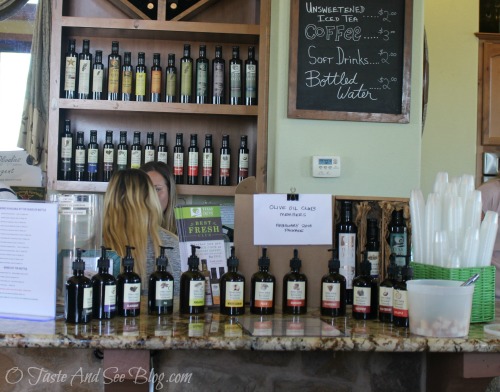 Don't miss the balsamic and olive oil tasting bar offered six days a week.

Who knew olive oil and vinegar could come in so many wonderful flavors!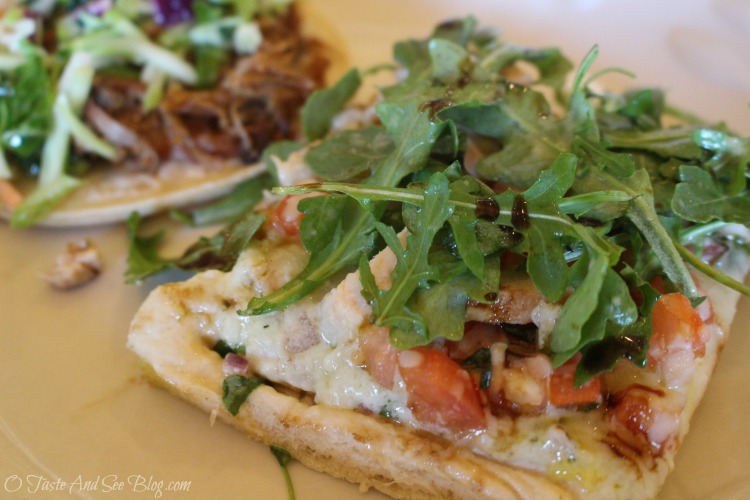 As wonderful as the tasting bar is, you'll want to make sure you save room for something from the bistro…… the food is AMAZING!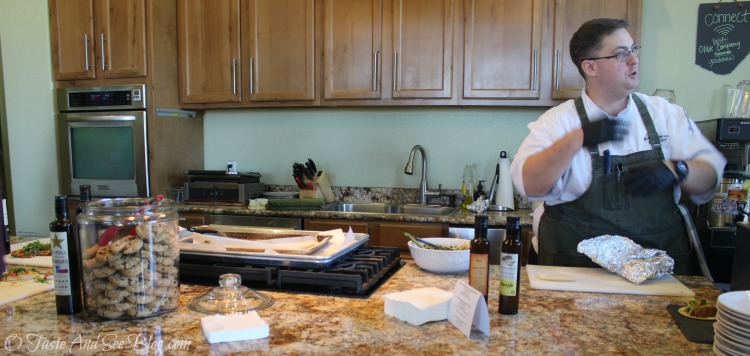 And, of course, all the recipes (even those chocolate chip cookies) incorporate their delicious olive oils and balsamic vinegars. You can also stop by the gift shop for a bottle of olive oil to take home.
For a small town, there's lots to see and do in Dripping Springs and the surrounding area! I think we barely scratched the surface!