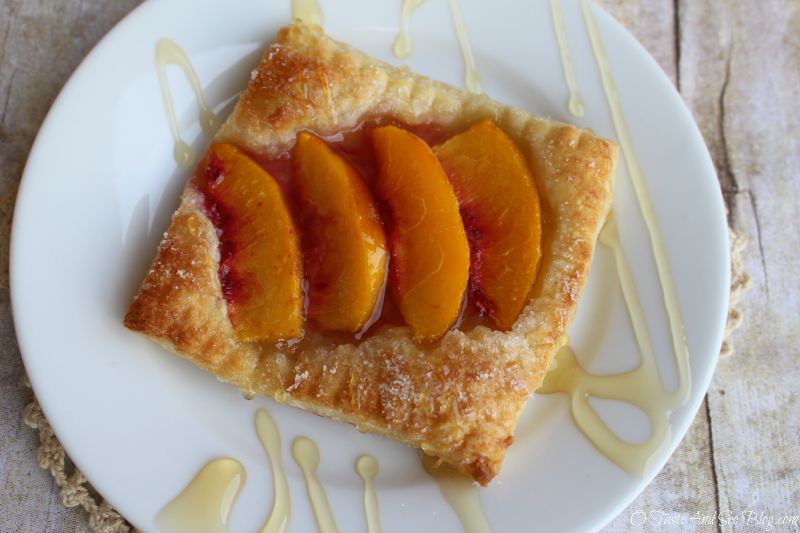 Easy Peach Tarts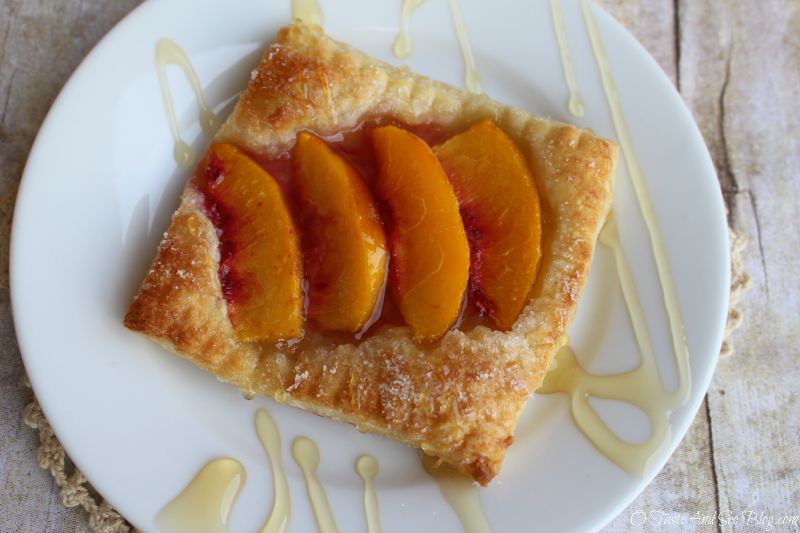 Today, I'm sharing my Southern Living Recipe of the Month, although I'm a little behind. This Peach Tart recipe comes from the June 2015 issue and has been modified a bit.
These Easy Peach Tarts were possibly the easiest dessert I've ever made! Although, we ate them with breakfast. (That's what happens when you're making dessert on Saturday morning and your husband is home) We decided if served as is, they are the perfect breakfast or brunch pastry….add some ice cream or whipped cream and you have dessert. The peaches, purchased from a farmer on our recent trip to Alabama, were delicious and exceptionally sweet, so I didn't need as much sugar as the recipe suggests.
Here's the Recipe:
1 package frozen puff pastry sheets, thawed
about 5-6 medium size peaches cut into 1/4 " slices
6 Tbsp sugar (less if peaches are sweet)
parchment paper
Optional: honey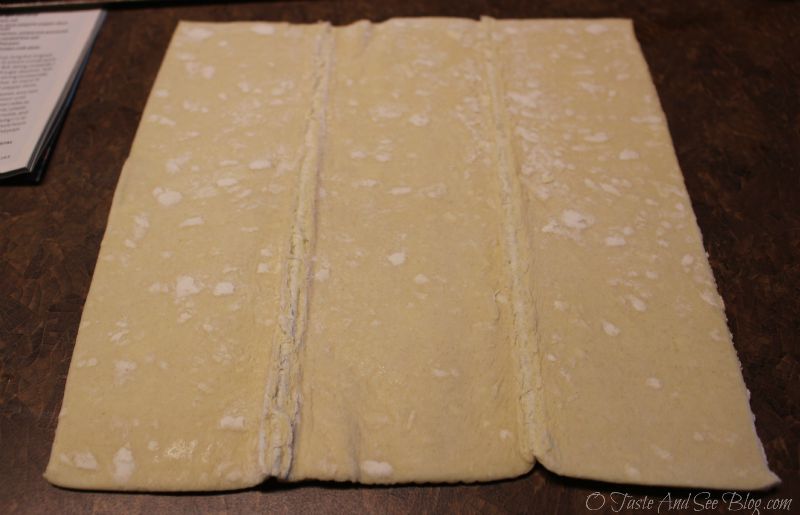 Preheat oven to 425 and line baking sheet with parchment paper
Make sure puff pastry is completely thawed
Unfold one sheet at a time
*This works best if done on waxed paper*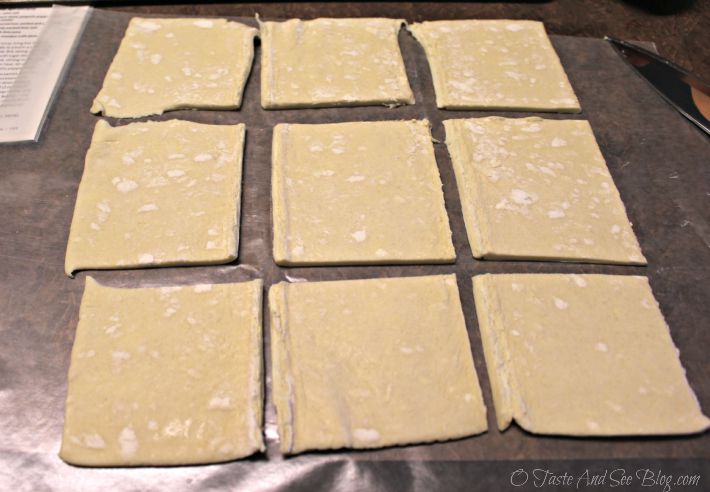 Using the natural fold line, cut each sheet into 9 pieces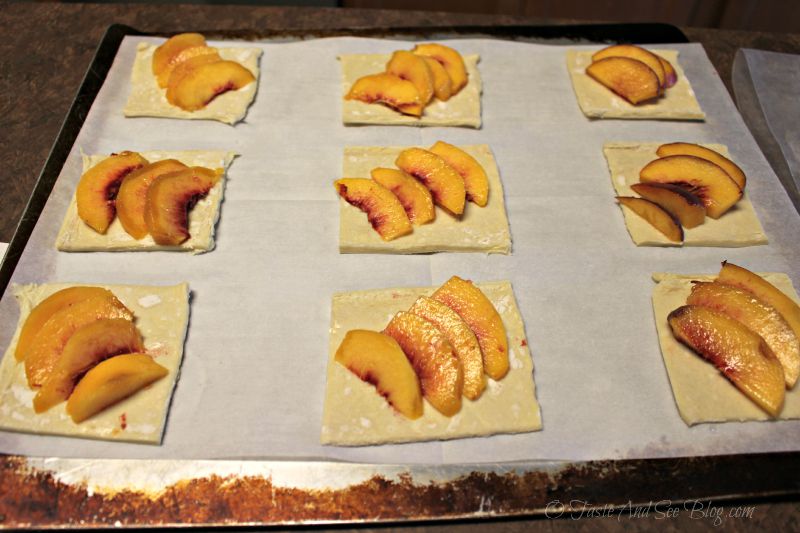 Place on prepared baking sheet and top each with 3-4 peach slices
*Peeling peaches isn't necessary but I prefered them peeled*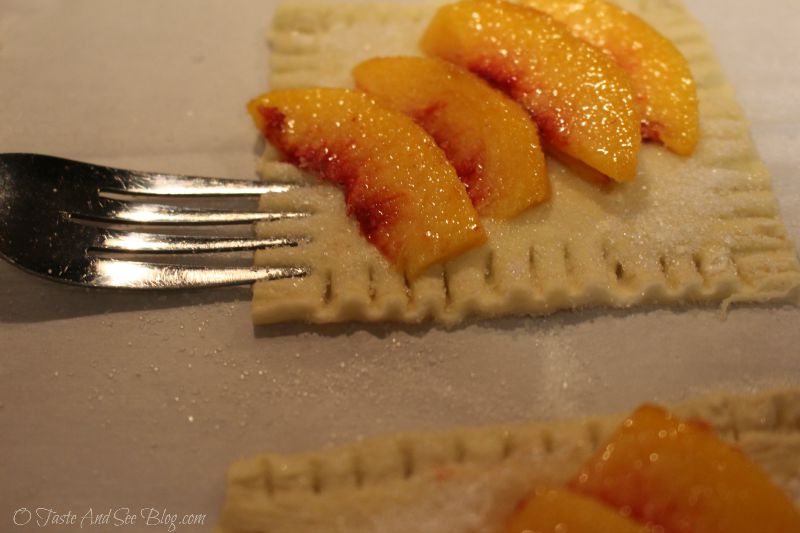 Optional: Crimp the edges of each pastry with a fork – it's just for looks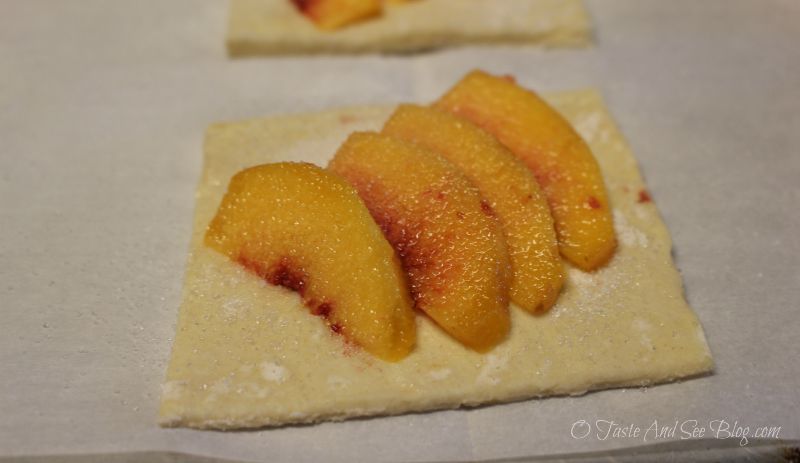 Sprinkle each with about 1 tsp sugar (more or less depending on your fruit)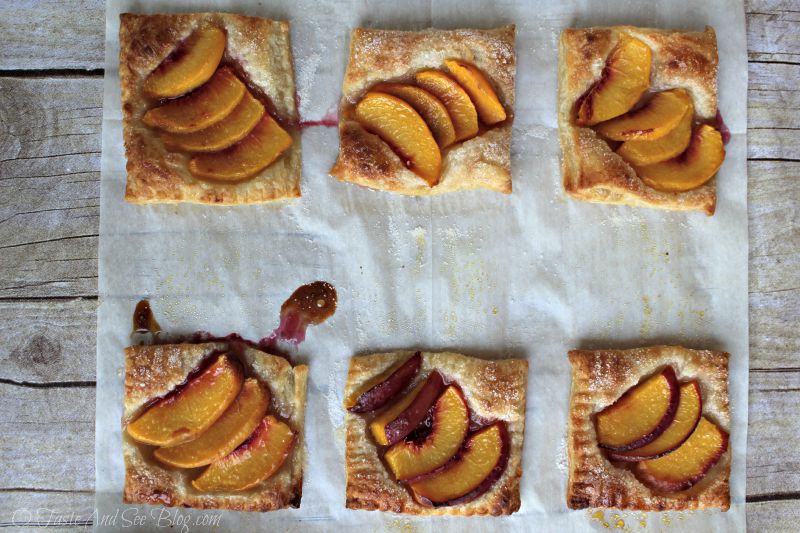 Bake at 425 for about 15 minutes or until pastry is golden brown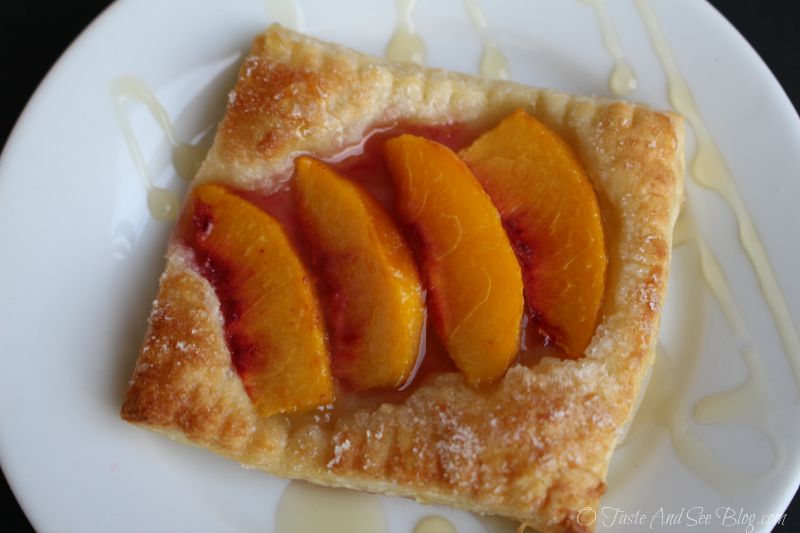 If desired, drizzle with honey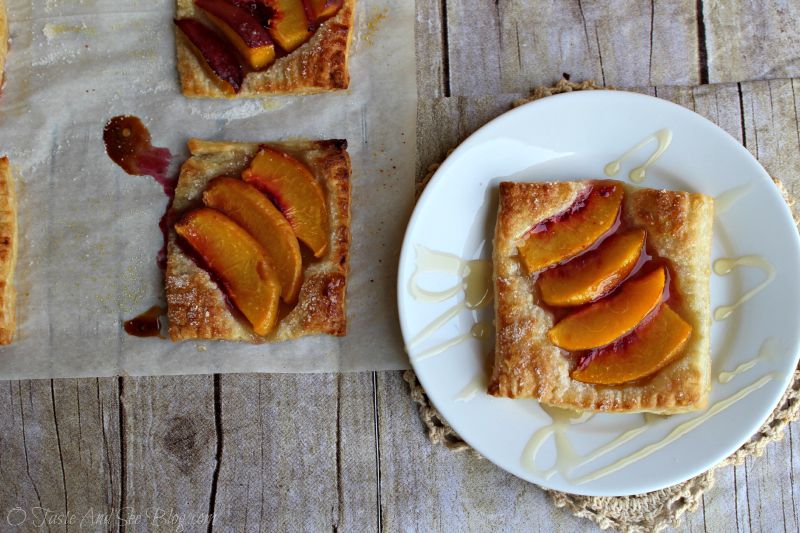 They were good with our without the honey and best served warm.
I think these would be great with apples, too.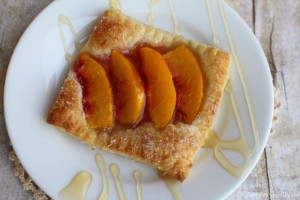 Easy Peach Tarts
2015-09-06 13:39:32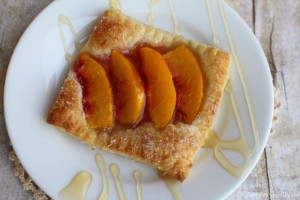 Ingredients
1 package frozen puff pastry sheets, thawed
about 5-6 medium size peaches- cut into 1/4 " slices
6 Tbsp sugar (less if peaches are sweet)
parchment paper
Optional: honey
Instructions
Preheat oven to 425 and line baking sheet with parchment paper
Make sure puff pastry is completely thawed
Unfold one sheet at a time
Using the natural fold line, cut each sheet into 9 pieces
Place on prepared baking sheet and top each with 3-4 peach slices
Optional: Crimp the edges of each pastry with a fork – it's just for looks
Sprinkle each with about 1 tsp sugar (more or less depending on your fruit)
Bake at 425 for about 15 minutes or until pastry is golden brown
If desired, drizzle with honey
Best served warm
Notes
*Peeling peaches isn't necessary but I prefered them peeled*
Cutting pastry works best if done on waxed paper
O Taste and See https://otasteandseeblog.com/