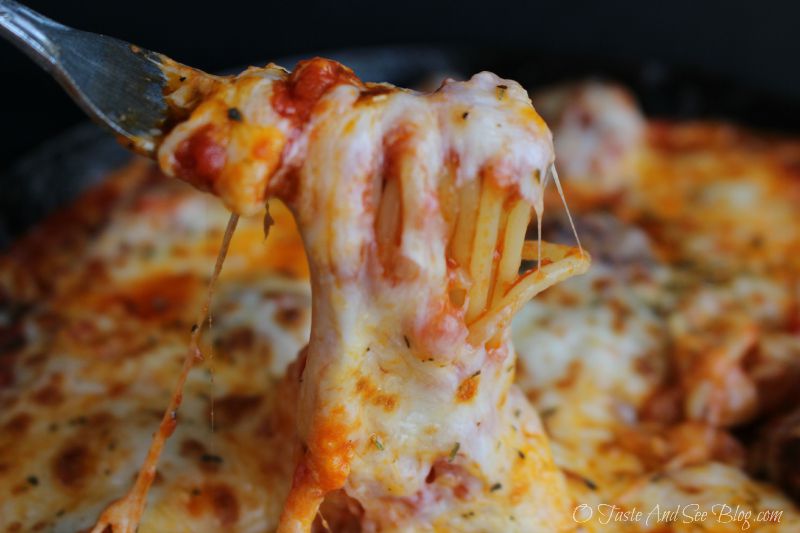 Skillet Spaghetti and Meatballs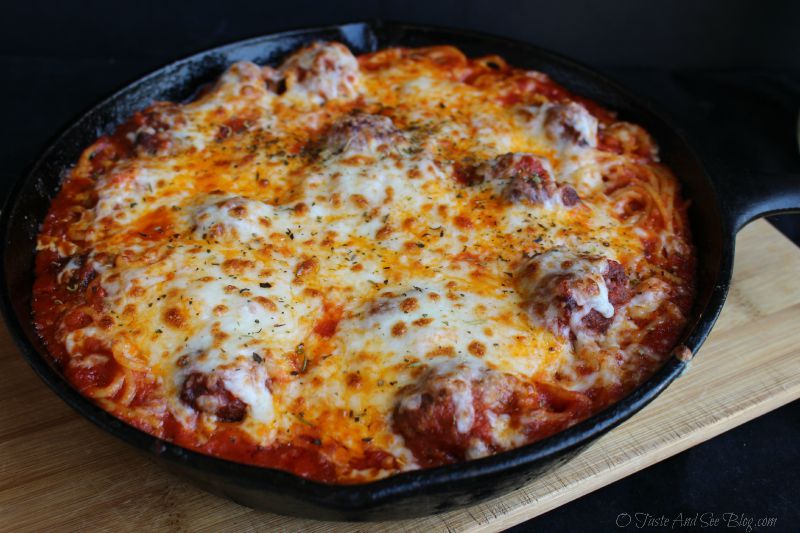 Before we talk about this amazing dish, let's talk GIVEAWAY! How about a Perfect Pasta Night Kit and a $500 Grocery Gift Card? More details —>> ooh.li/820d0db
We've had a great summer! Our oldest daughter spent ten weeks working at camp (her "home away from home") our other two children also spent time at camp, we helped my parents make the cross-country move to Texas, my husband and I had a great getaway to San Antonio, we visited family and friends in Sweet Home Alabama, and we are headed Colorado for one last "adventure" before we get back to school and a regular routine.
A regular routine is nice. Even though our children are older and involved in work and extra activities we still make family dinners a priority. I've said it before and I'll say it again…it's not always easy but it is important. We prefer home cooking to convenience foods so good, quick and easy meals are a must.
One of our favorite quick and easy meals is pasta. Literally, for YEARS we've had a Pasta Night almost every week! It's the perfect way to get a meal on the table in about thirty minutes. I'm thankful our family enjoys pasta but I don't want them to get tired of it, so I try to serve different varieties of noodles and sauces.
Recently, Mezzetta asked me to try their Homemade Pasta Sauces. These sauces come in six varieties, are made in the Italian tradition from their Napa Valley kitchen, and use 100% hand-selected plum tomatoes. No added sugar. No paste. No shortcuts.
A new pasta sauce called for a new twist on an old favorite. I chose their Homemade Marinara and decided to make Skillet Spaghetti and Meatballs. My husband thought we should call it "Skil-hetti". Even though it's kinda catchy, I wasn't sure how it would do in a google search.
Whatever you decided to call it, it makes the Perfect Pasta Night dinner. Do you love pasta? You can enter to win your very own Perfect Pasta Night Cooking kit from Mezzetta.
Prizes:
• Grand Prize (1): Perfect Pasta Night. Cooking kit includes: Six (6) Mezzetta® Napa Valley Homemade™ Pasta Sauces + Dried Pasta + Apron + Grocery Tote + Chef's Hat + Cheese Grater + Recipe Cards + $500 grocery gift card
• Runner Up Prizes (10): Six (6) Mezzetta® Napa Valley Homemade™ Pasta Sauces + Recipe Cards
Here's the Recipe:
1 lb hamburger
1/4 cup Italian bread crumbs
1/4 grated Parmesan cheese
1 jar Mezzetta Homemade Marinara Sauce
spaghetti noodles (about 6 oz uncooked)
mozzarella cheese
oven proof skillet with lid (I used cast iron)
small amount of oil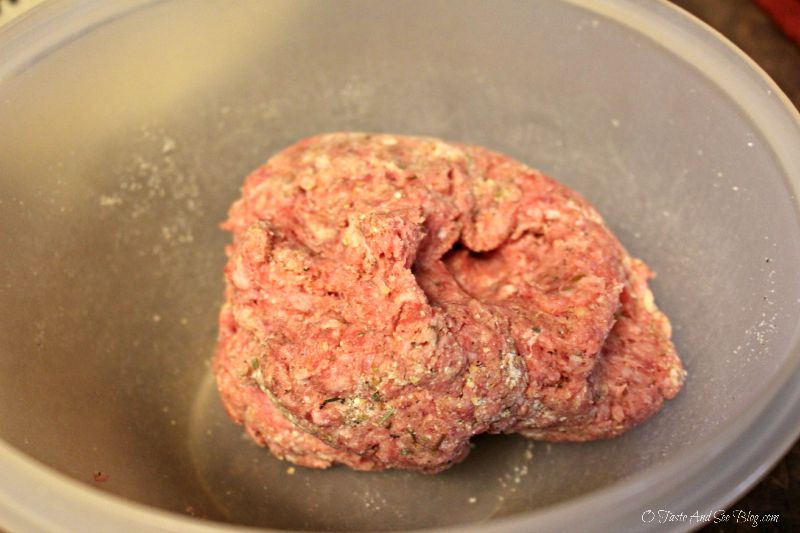 Add first 3 ingredients and mix with hands until well combined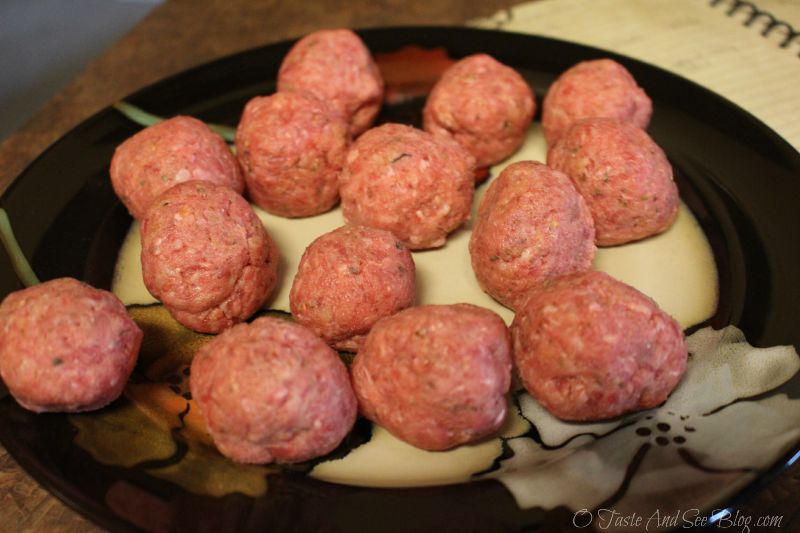 Roll into 2″ balls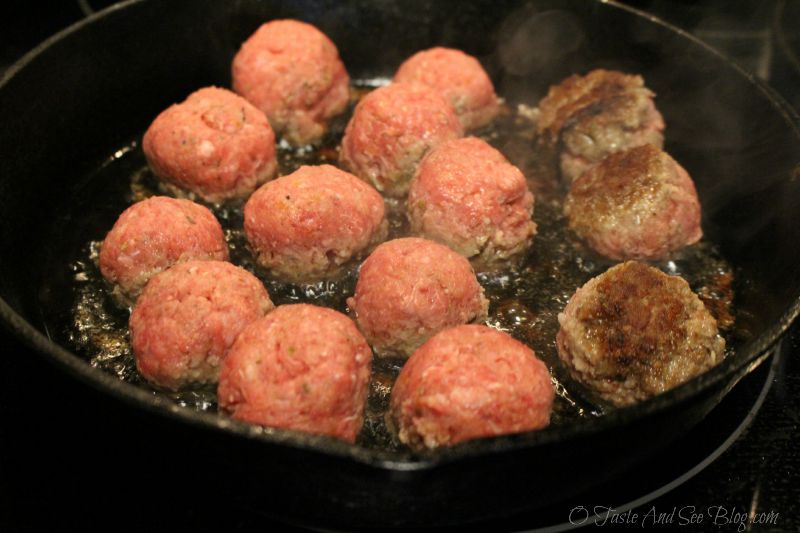 Place just enough oil in bottom of skillet to keep meatballs from sticking
Fry meatballs on all sides just until brown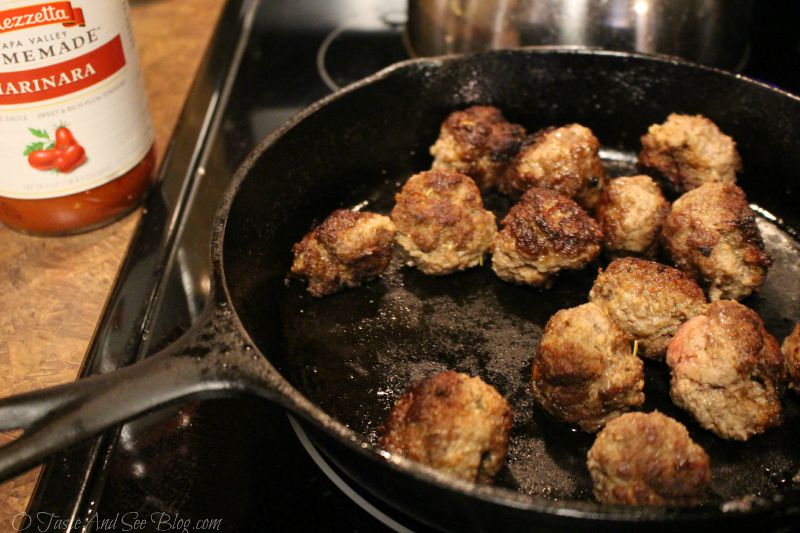 Place meatballs on paper towel to drain
Remove oil from skillet and return meatballs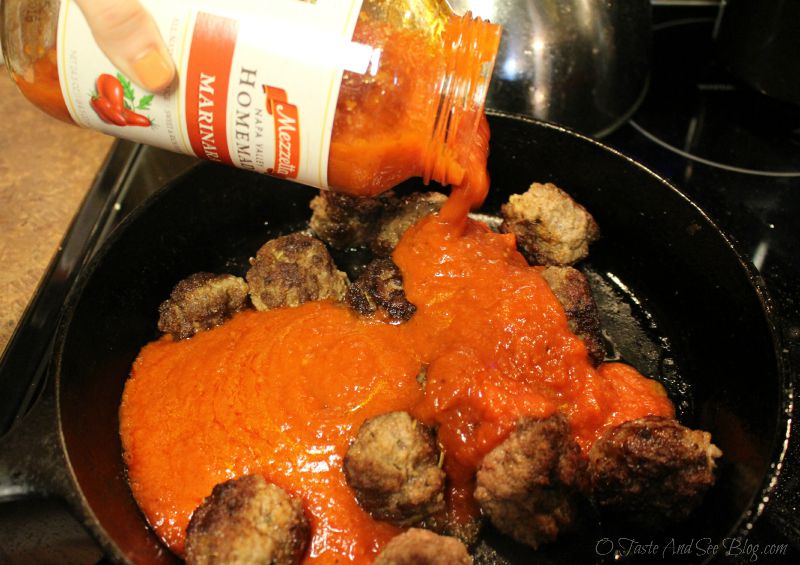 Pour Mezzetta Homemade Marinara over meatballs
Toss meatballs to coat in sauce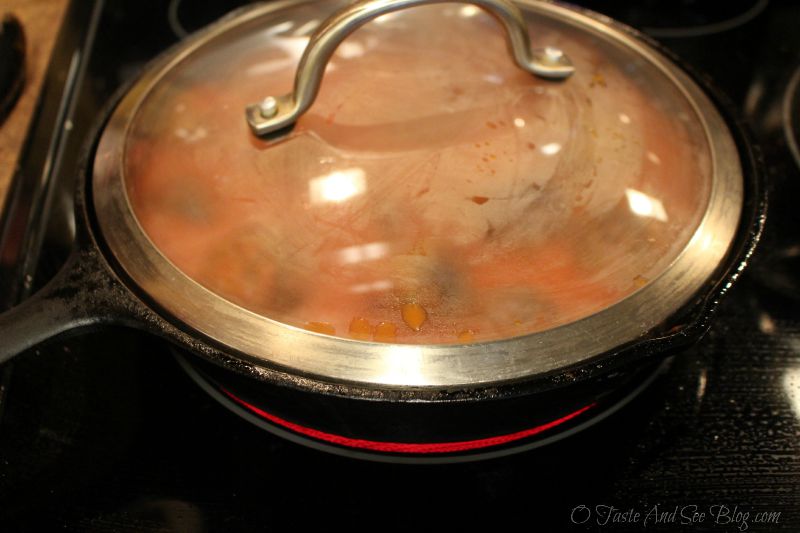 Cover with lid and reduce heat to low
Allow meatballs to simmer in sauce until done, about 15-20 minutes
Meanwhile, boil noodles until done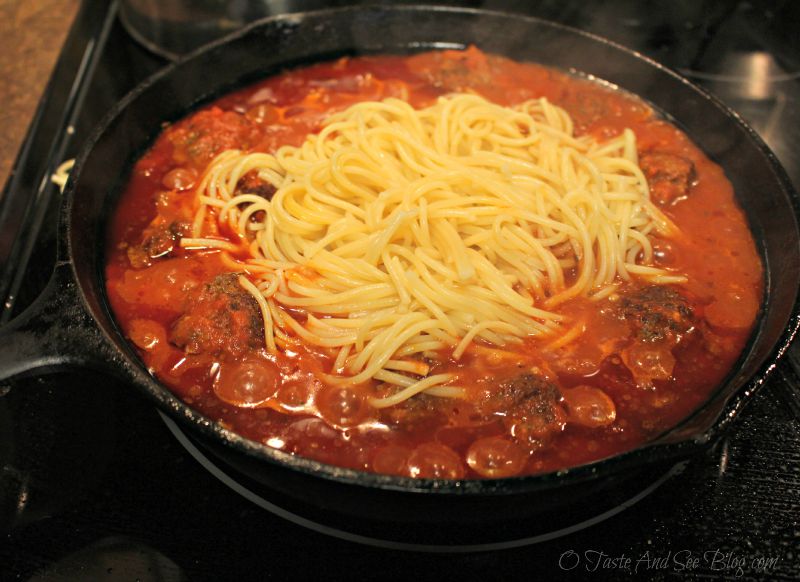 Drain noodles and add to skillet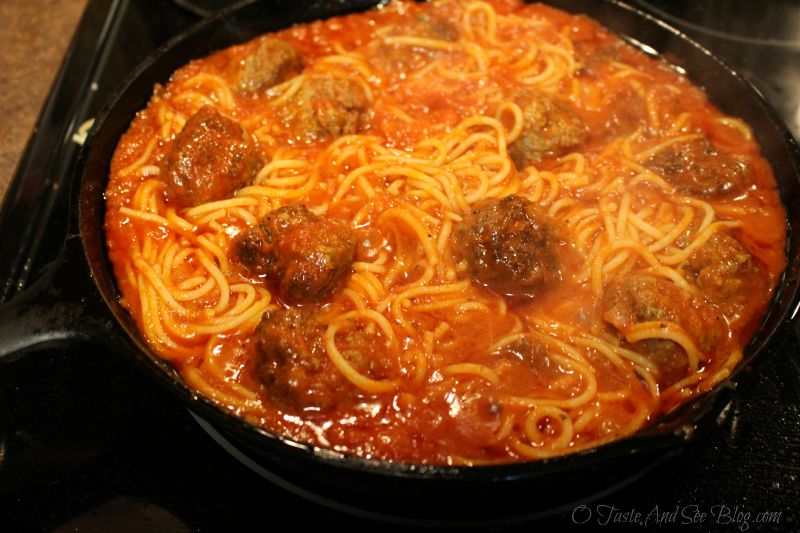 Toss to coat noodles with sauce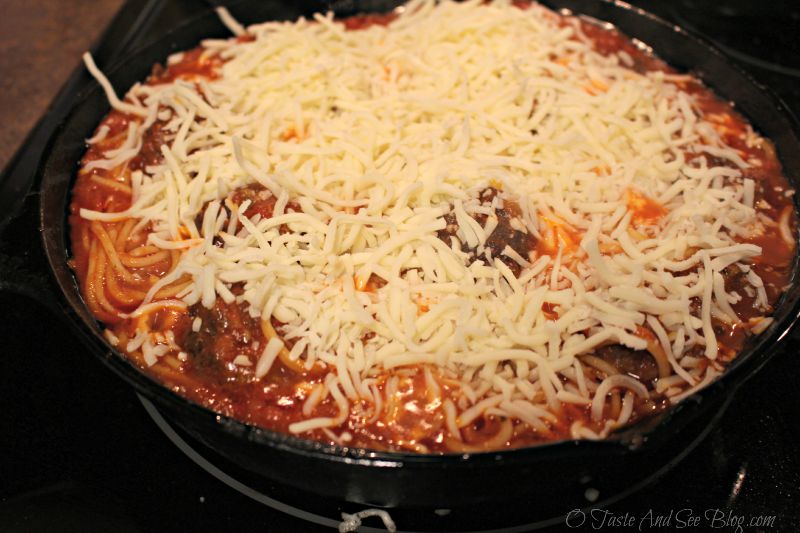 Cover with mozzarella cheese
Place under broiler until cheese is melted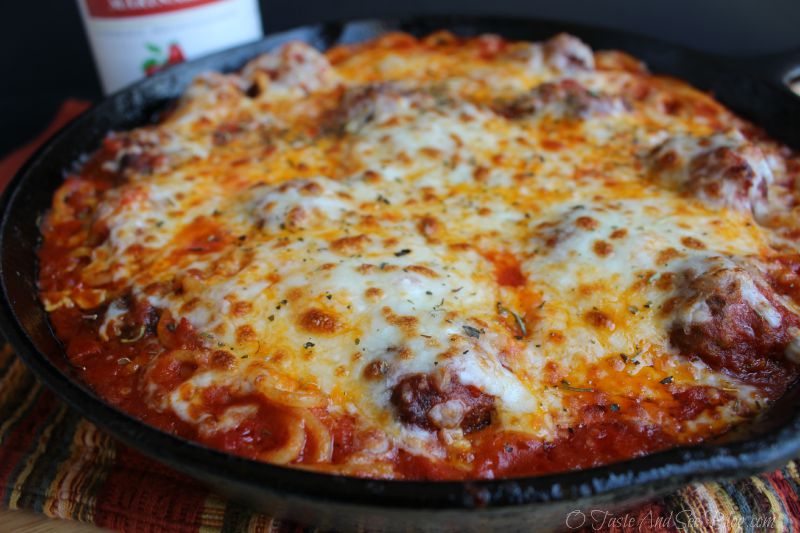 Skil-heti….the Perfect Pasta Night dinner!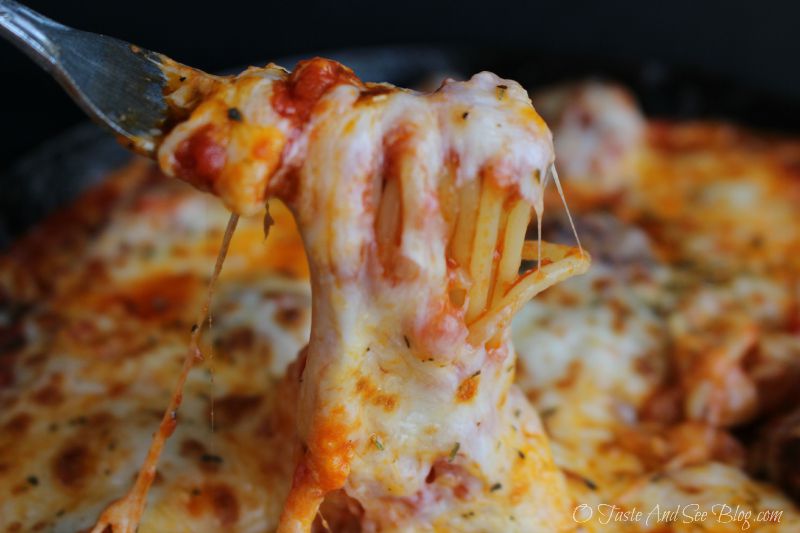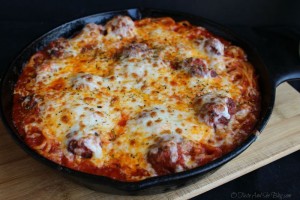 Skillet Spaghetti and Meatballs
2015-09-01 20:18:37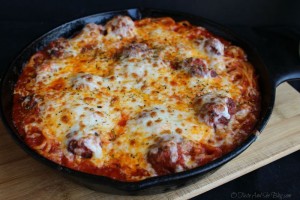 Ingredients
1 lb hamburger
1/4 cup Italian bread crumbs
1/4 grated Parmesan cheese
1 jar Mezzetta Homemade Marinara Sauce
spaghetti noodles (about 6 oz uncooked)
mozzarella cheese
oven proof skillet with lid (I used cast iron)
small amount of oil
Instructions
Add first 3 ingredients and mix with hands until well combined
Roll into 2″ balls
Place just enough oil in bottom of skillet to keep meatballs from sticking
Fry meatballs on all sides just until brown
Place meatballs on paper towel to drain
Remove oil from skillet and return meatballs
Pour Mezzetta Homemade Marinara over meatballs
Toss meatballs to coat in sauce
Cover with lid and reduce heat to low
Allow meatballs to simmer in sauce until done, about 15-20 minutes
Meanwhile, boil noodles until done
Drain noodles and add to skillet
Toss to coat noodles with sauce
Cover with mozzarella cheese
Place under broiler until cheese is melted
O Taste and See https://otasteandseeblog.com/