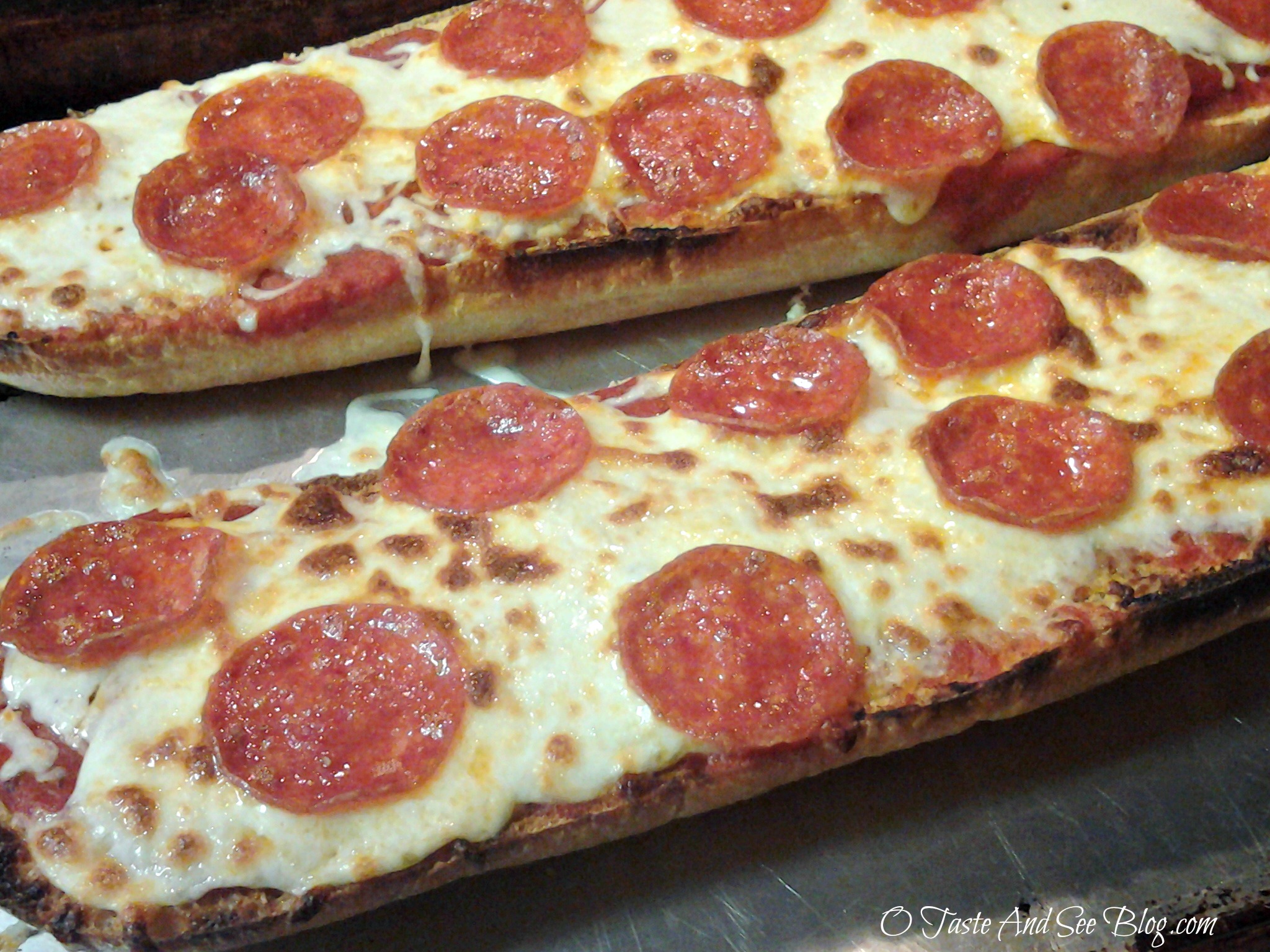 Homemade French Bread Pizza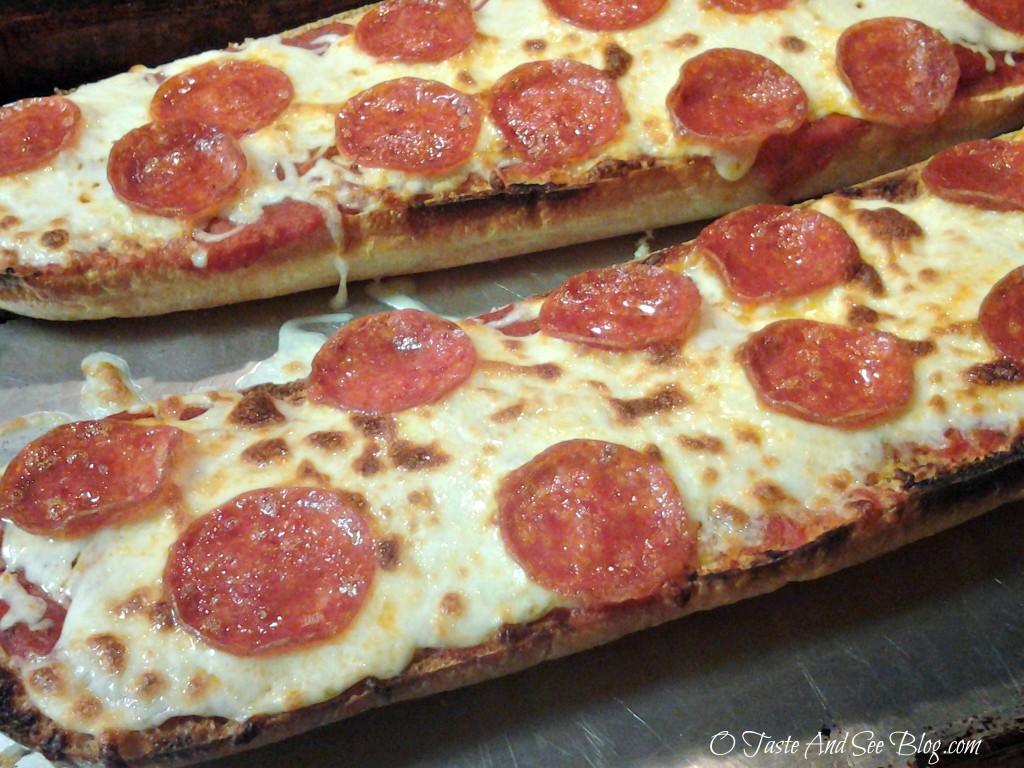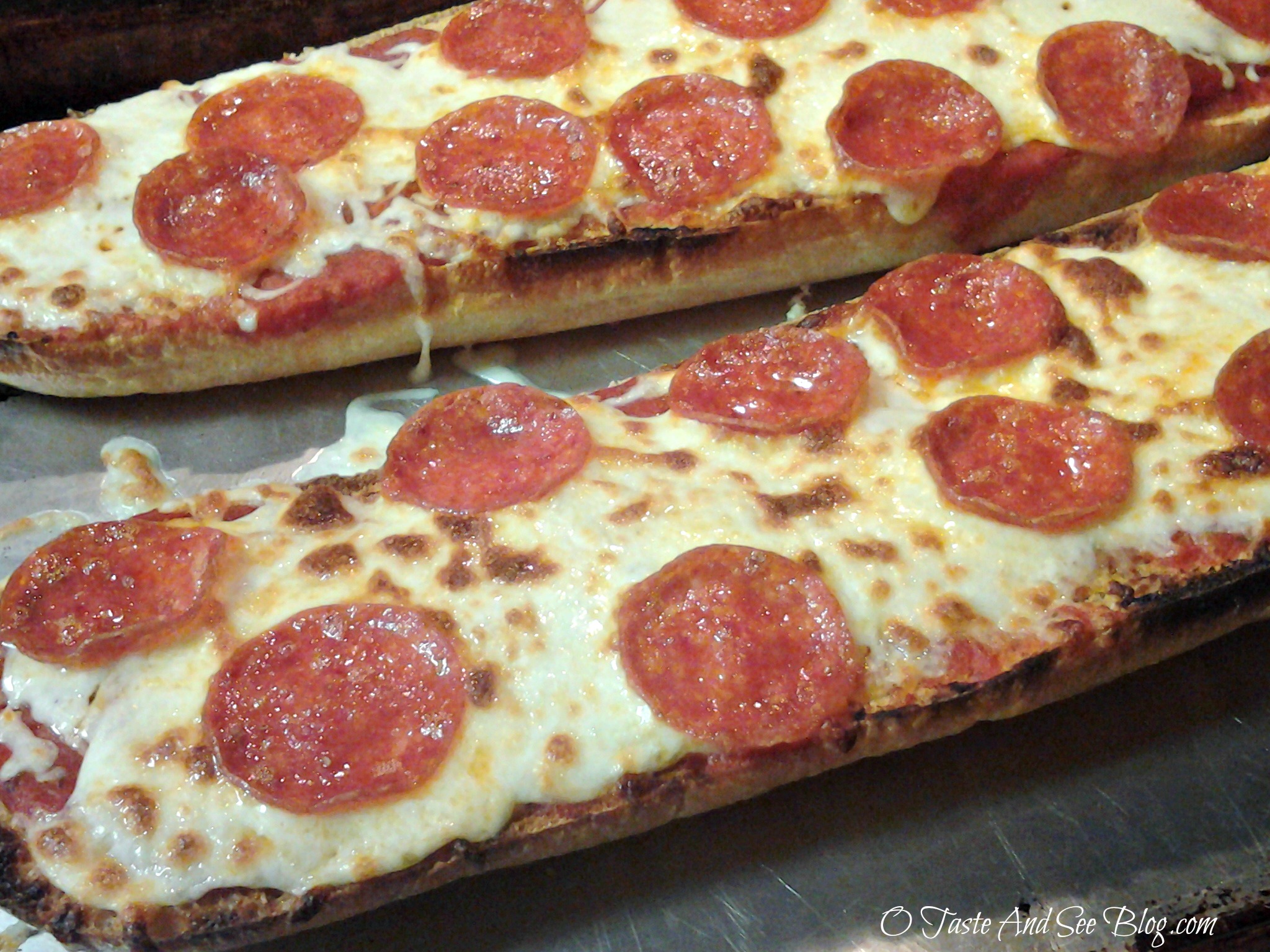 French Bread Pizza – Homemade
All of this week's posts are about entertaining and hospitality including tips and recipes.
I remember when French Bread Pizza was first introduced. It was a new item offered by the frozen pizza makers. When I was younger, I was a VERY picky eater, but since I did like pizza my mom thought I should try it. I loved it, of course. It was a good option for a quick meal.
Now, YEARS later, it's readily available in the frozen food section of any grocery store….even a diet version. Diet Pizza…now there's an oxymoron!
As convenient as it may be, feeding five people with frozen French Bread Pizza isn't practical. Fortunately, it's EASY and INEXPENSIVE to make Homemade French Bread Pizza, and it tastes better too!
This recipe is great for "FAMILY FUN" nights, serving at a party or a casual dinner with friends. To round out the meal and feel a little "healthier", add a salad or veggie tray.
Here's the Recipe:
French Bread
Spaghetti Sauce
Mozzarella or Italian Blend Cheese
Toppings of your choice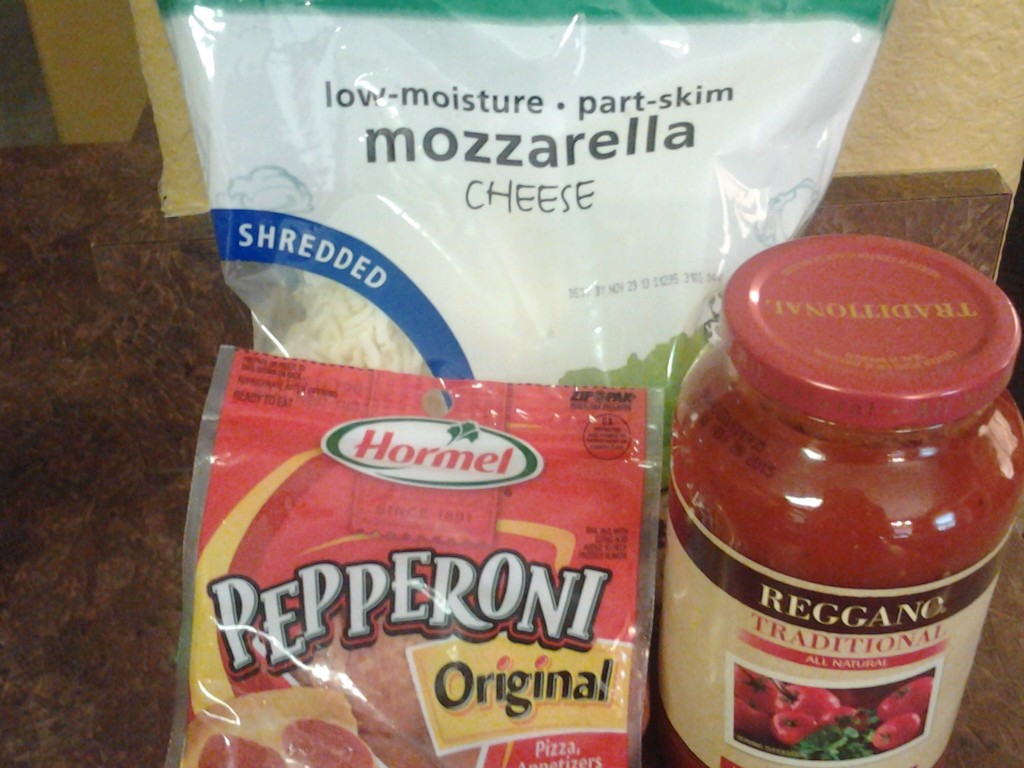 As you may have notice, I use a lot of generics. They work well in this recipe, but you can use your favorite brand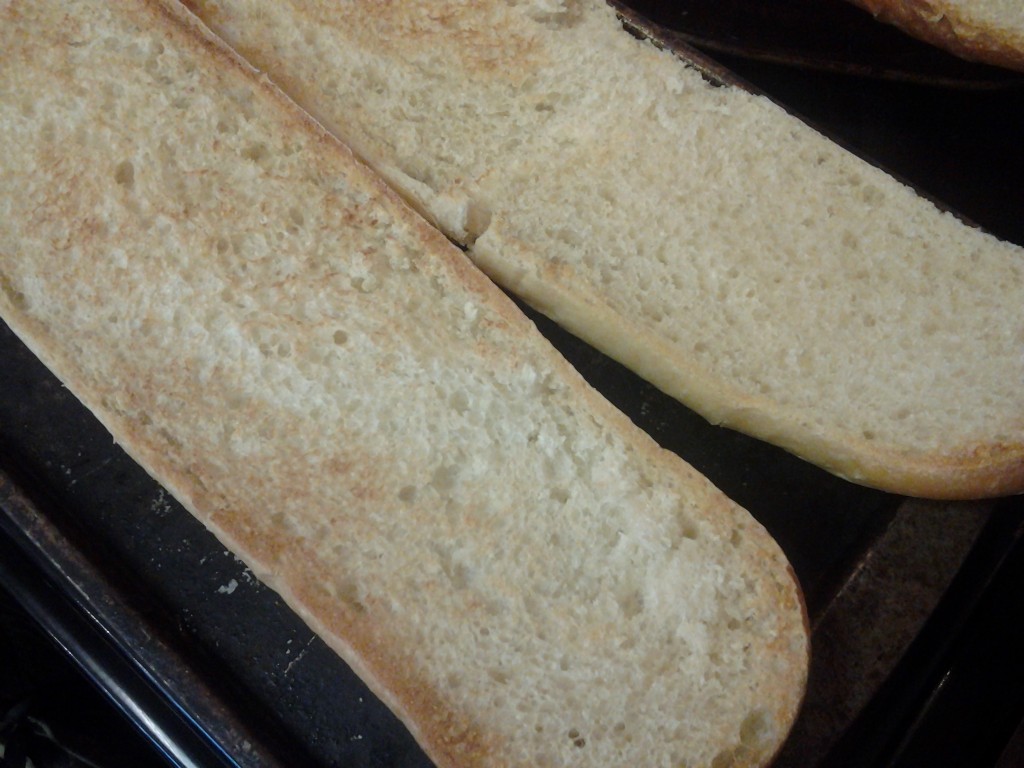 Slice bread longways and toast under broiler a couple of minutes. This keeps it from getting soggy.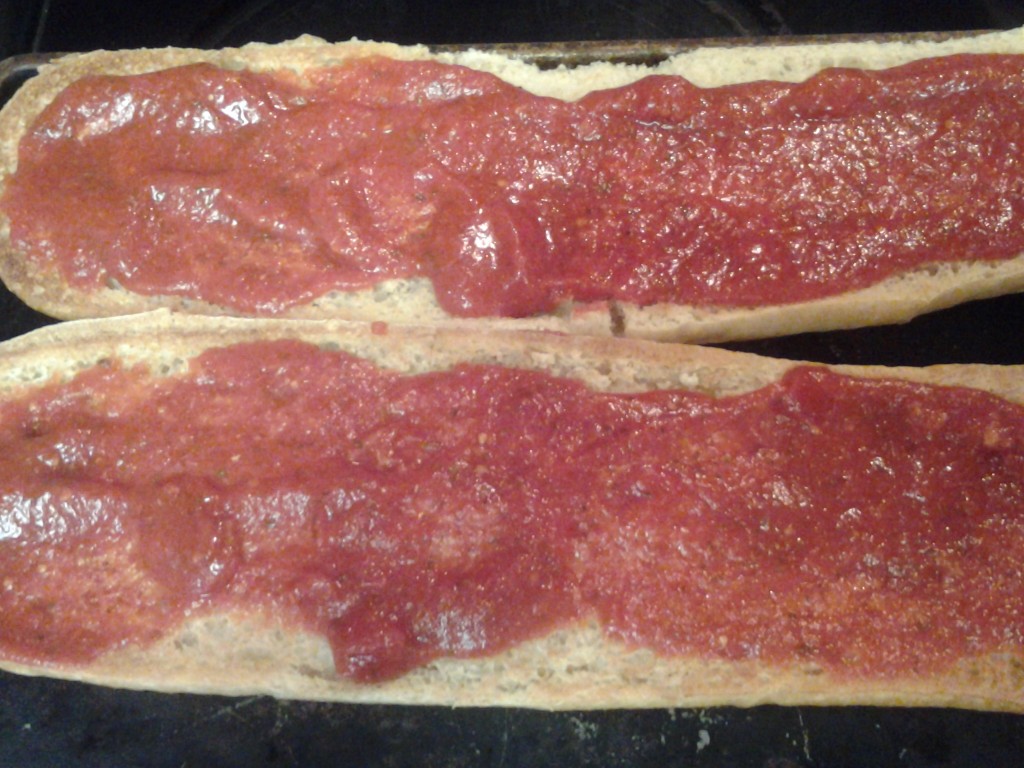 Spread Sauce on Toasted Bread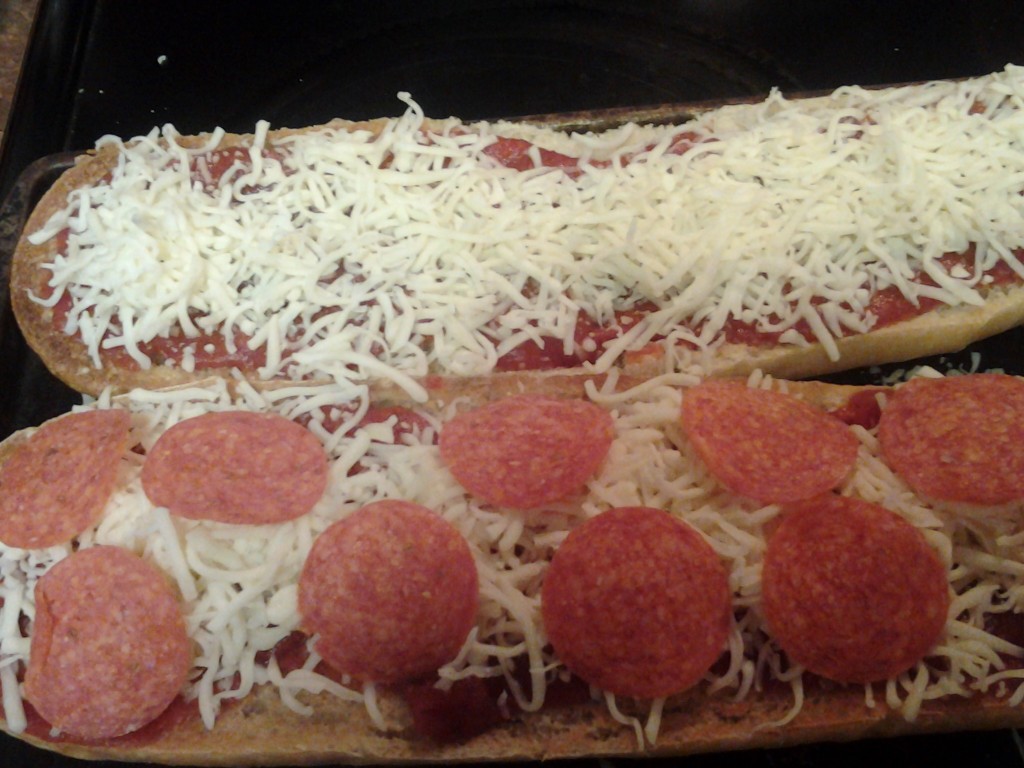 Top With Cheese and Topping – We Like Pepperoni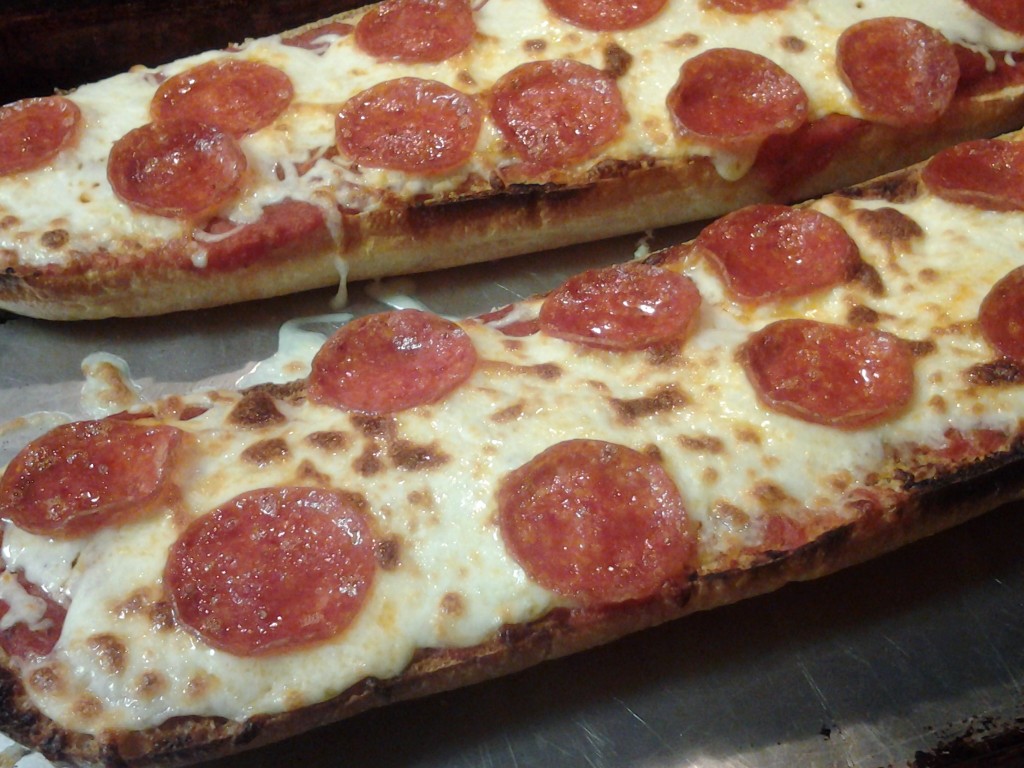 Broil in Oven until Cheese is Melted and Bubbly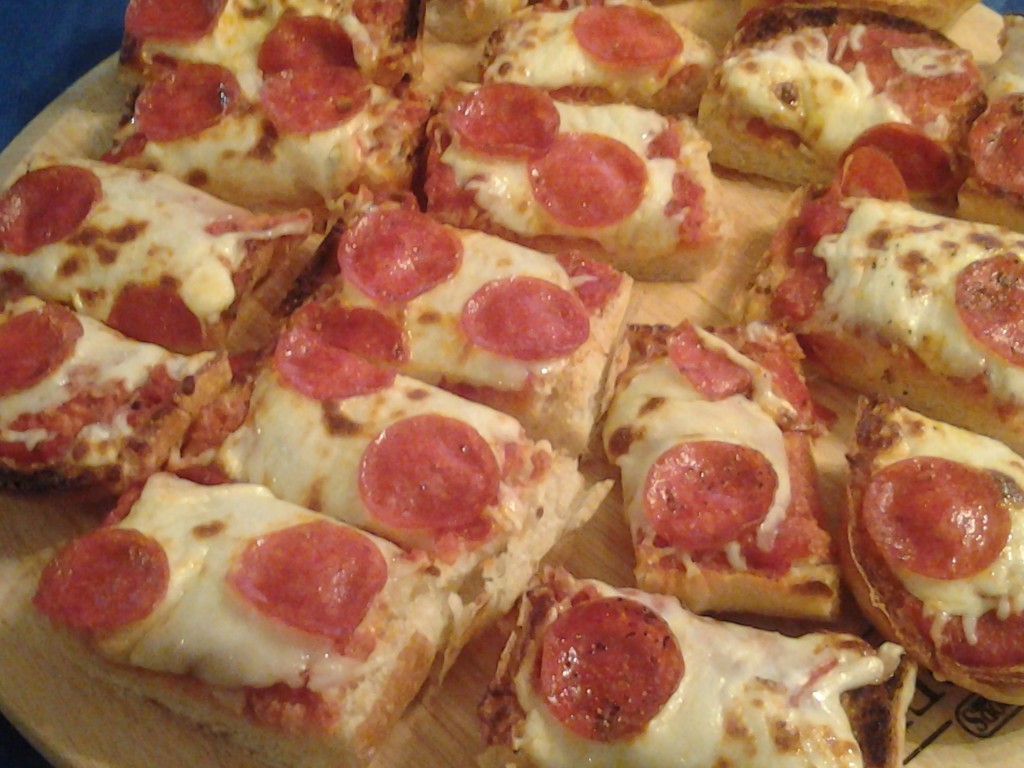 Slice in 6-8 inch pieces for a "meal" or 2-3 inch pieces to serve as a "snack tray".
ENJOY!!