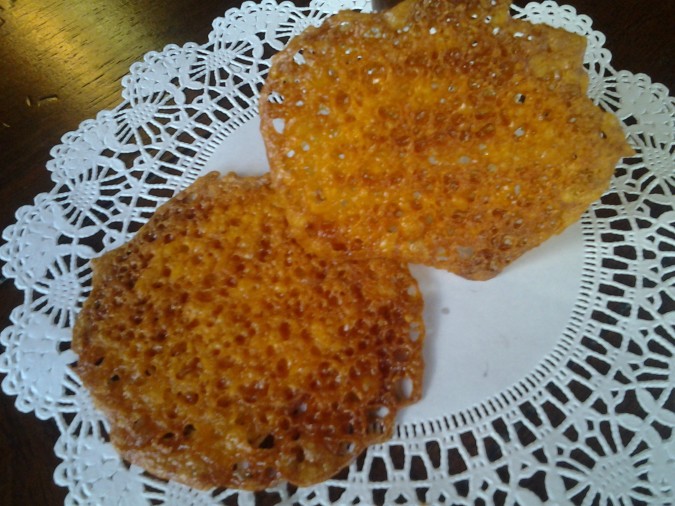 Lacey Cheese Crisps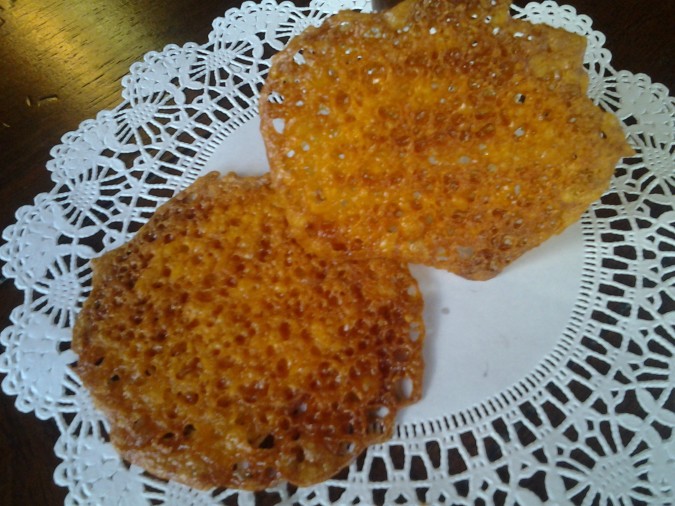 They taste a lot like Cheeze-Its
Last week we had a "game night" at our house. We always enjoy casual gatherings, but every now and then it's FUN to have a more "formal" dinner party. When we do this I usually try to have appetizers for the guests to snack on while I'm finishing up any last minute dinner preparations. The tricky part is finding something that tastes great, won't fill everyone up before the meal, and is fairly simple or can even be made ahead (since formal meals often require more time). It's a bonus if it looks "fancy", too. That's why I love these Lacey Cheese Crisps. They only have ONE ingredient, taste GREAT, look BEAUTIFUL, and can be MADE AHEAD! I'd really like to say that I made this up myself, but I didn't…it came from the book Perfect Recipes for Having People Over.
If you're the person that scrapes off the last bits of "cheesy goodness" from the baking dish; you'll LOVE this recipe!
Here's the Recipe:
1 1/2 cups (6 ounces) packaged shredded sharp cheddar cheese
Other things needed:
Baking Sheets – 2
Parchment Paper
Move the oven racks to the two lowest positions. Heat to 425 degrees. Line two baking sheets with parchment paper. THIS is a VERY important step. OnceI tried to make it by just spraying the pans generously with non-stick cooking spray. Let me just say….if you can't find the parchment paper at the store…ASK!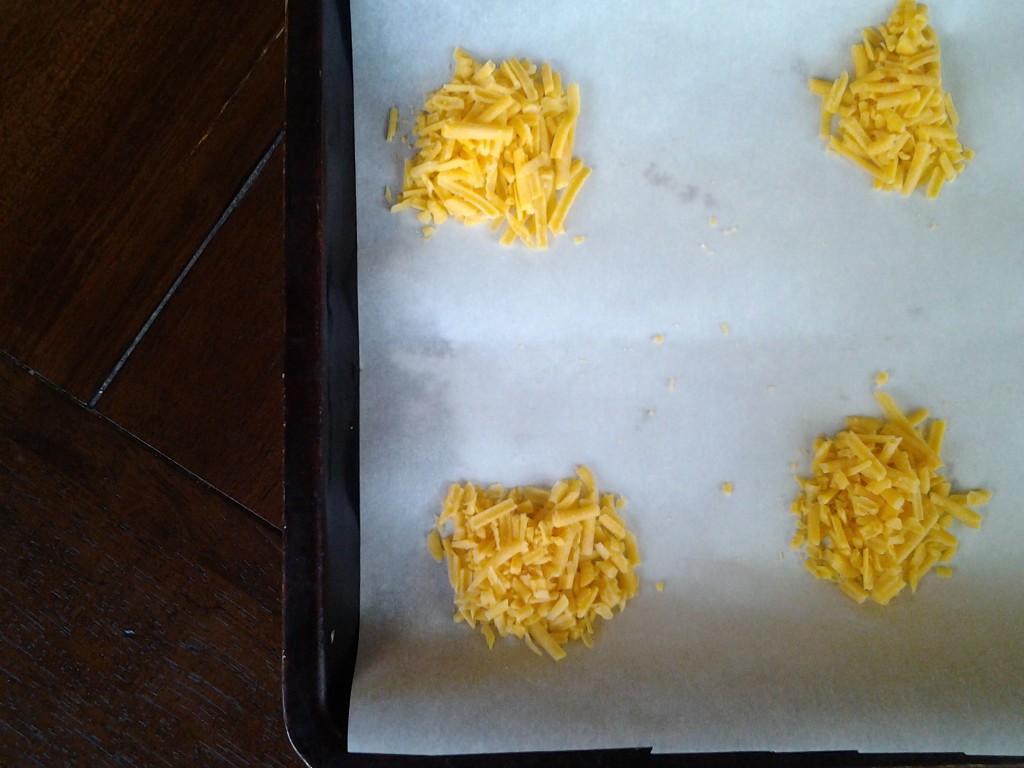 Spoon about one tablespoon of cheese onto pan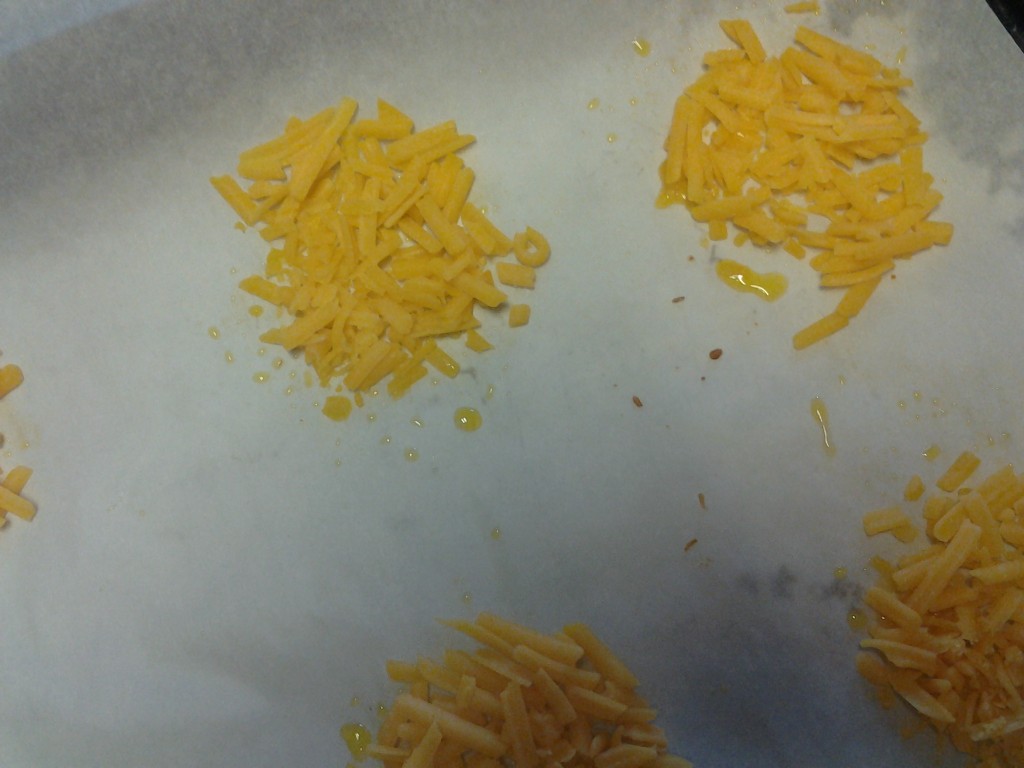 Using fingers spread cheese into a single layer
Large pans should hold about 12 pieces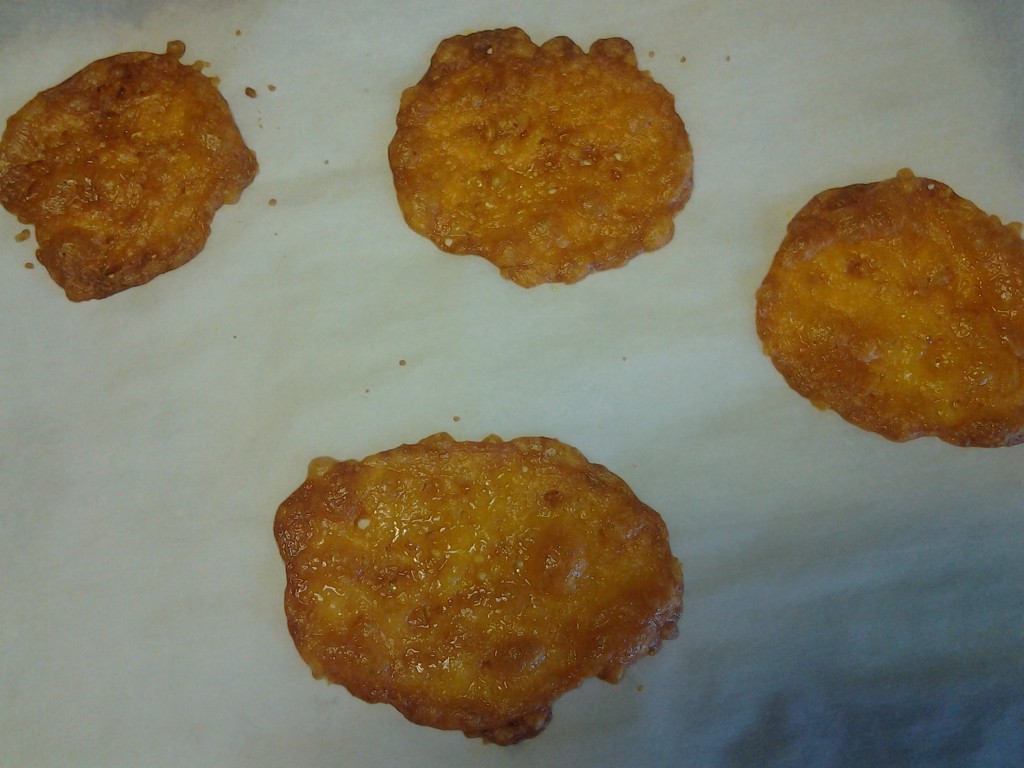 Bake until cheese stops bubbling, 9-10 minutes.
To avoid uneven baking switch pans after 5 minutes
I often don't use the timer, but for these…. SET THE TIMER!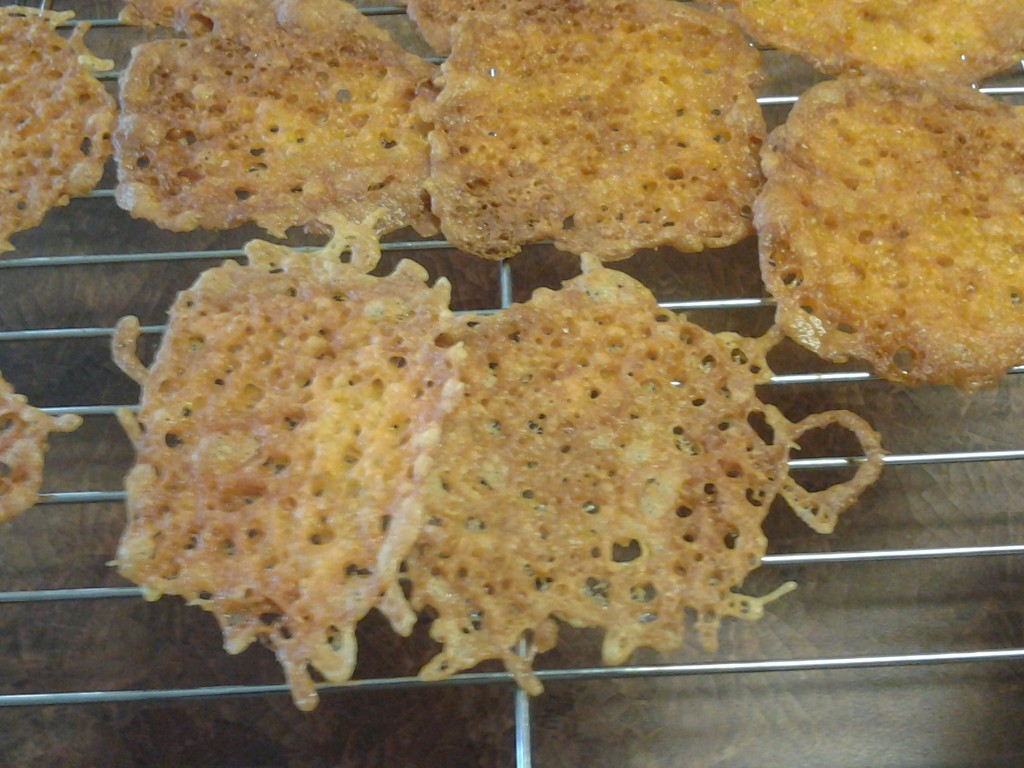 Cool for about 1 minute then transfer to wire rack
Can be made the day before
Variation: Try grated Parmesan
I have tried mozzarella and Mexican cheese blends but they didn't work as well.
A Special Thanks to My Friend Amanda Who Reminded Me To Share These!