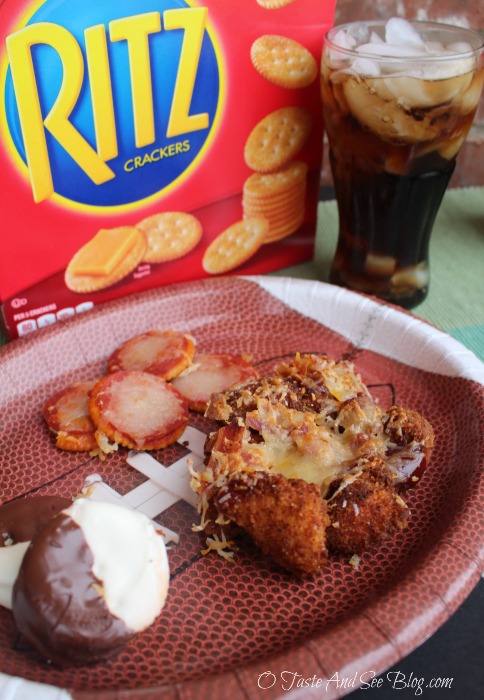 Game Time Snack Menu
This shopper has been compensated by SheSpeaks, Inc., The Coca-Cola Company and Mondelez International group. All opinions are mine alone.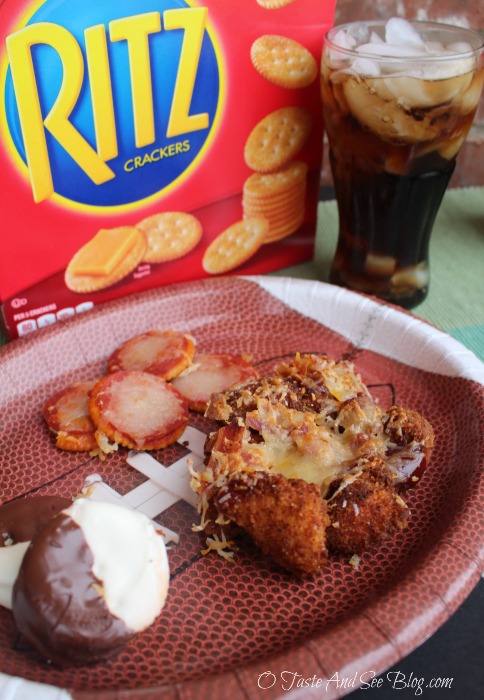 The holidays are over, the decorations are all packed away and now it's time to start thinking about getting together with family and friends for Game Time! Win or lose, this super easy game time snack menu (with 3 easy recipes) will have your guests cheering!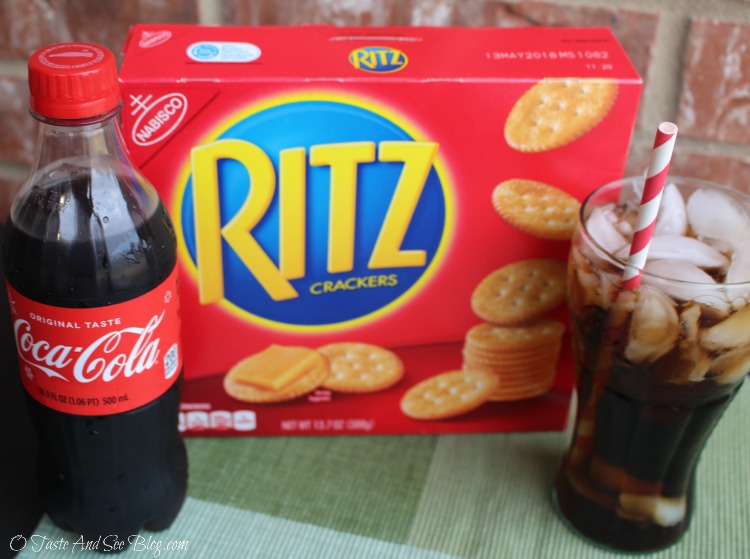 When having a crowd over to watch a game, I always look for simple snacks that everyone will enjoy. I also love a good "theme" so this year I chose my favorite cracker….Ritz Crackers and my favorite drink…Coca-Cola! Throw in one stop shopping at Walmart and any party can be easy and affordable.
The Ritz Cracker possibilities are practically endless! They can be dipped in your favorite dip, topped with just about anything, sprinkled as a topping on casseroles, or even turned into dessert. Seriously, is there anything you CAN'T do with a Ritz?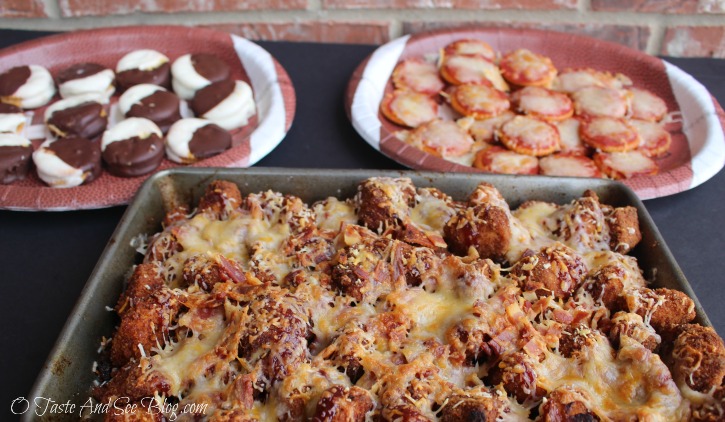 With all the possibilities I had a hard time narrowing down my choices, but in the end I decided on…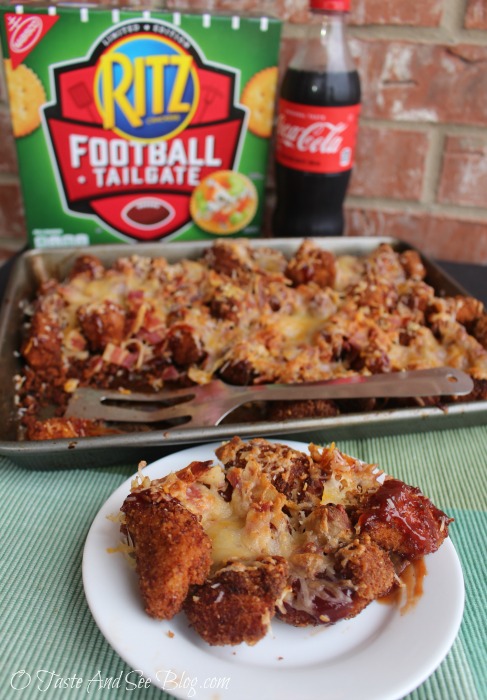 Loaded BBQ Chicken Nuggets – homemade chicken nuggets with Ritz Cracker crust, topped with BBQ sauce, bacon and cheese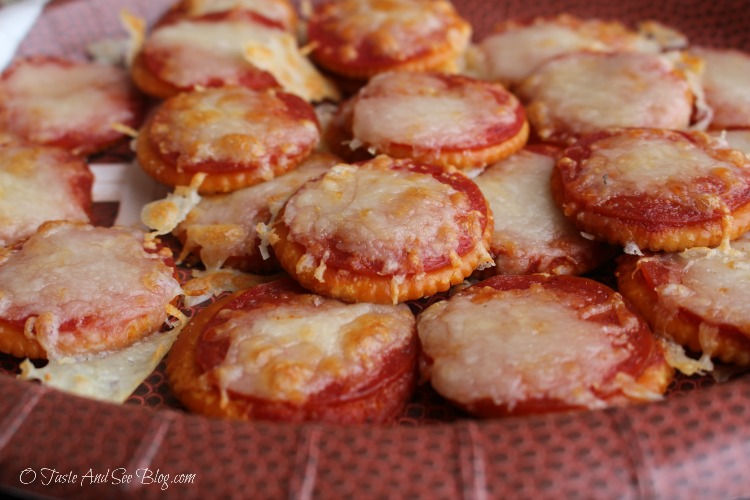 Ritz Mini-Pizzas – bite-sized pepperoni pizzas with the buttery goodness of a Ritz Cracker crust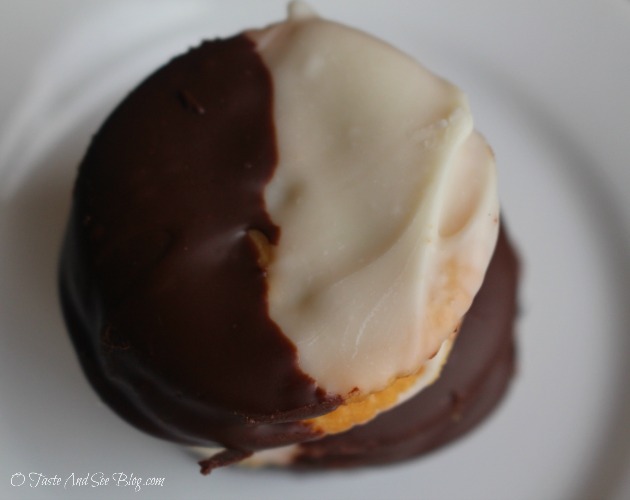 House Divided Peanut Butter Cookies – peanut butter filled Ritz Cracker sandwiches dipped in white and dark chocolate….because it's always fun to watch a game with friends that root for the "other" team.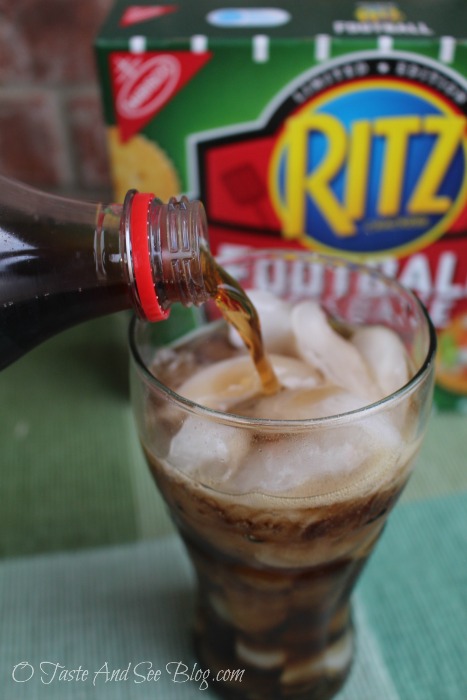 I'm a "Georgia Girl" so my go-to party drink is ice-cold Coca-Cola! Simple and refreshing, it goes perfectly with the yummy Ritz themed snacks.
Recipes:
Ritz Mini Pizzas
Ingredients:
Ritz Crackers
Pepperoni – 1 slice for each cracker
Pizza Sauce
Mozzarella Cheese

Place Ritz Crackers on baking sheet
Top each with a small amount of pizza sauce
Place 1 pepperoni on each cracker
Sprinkle with cheese
Place under broiler for a couple of minutes until cheese melts
House Divided Peanut Butter Cookies
Ingredients:
Ritz Crackers
Peanut Butter
White Chocolate Chips (or Almond Bark)
Dark Chocolate Chips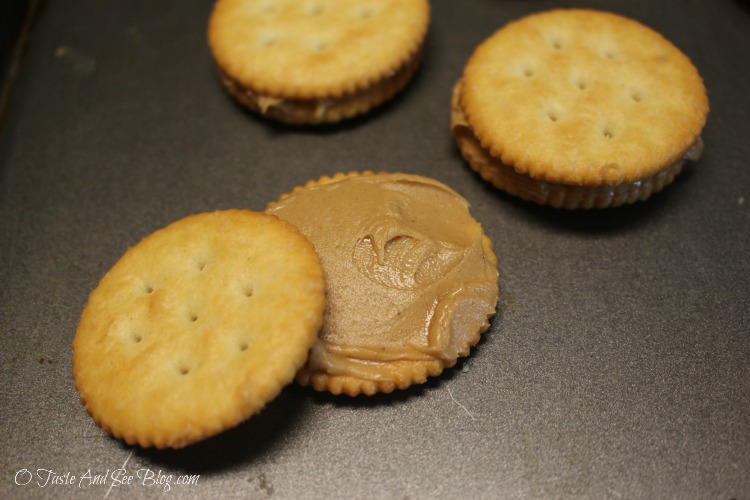 Spread peanut butter on one Ritz and top with another, making sandwiches
Melt white chocolate and dark chocolate in separate bowls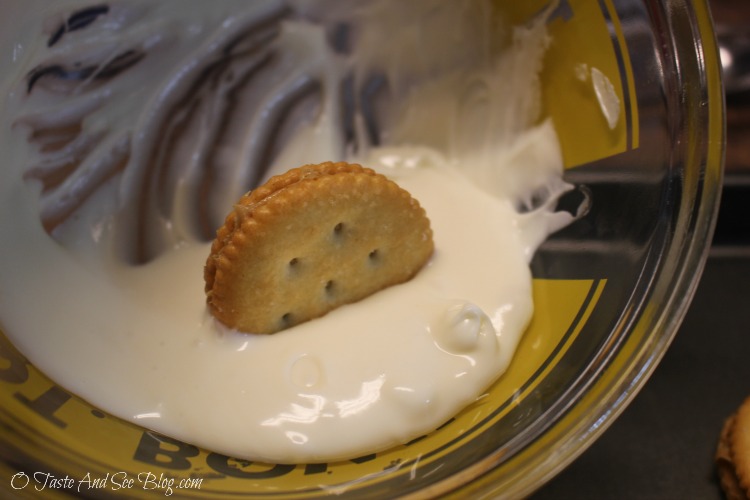 Dip each sandwich halfway in white chocolate
Place on parchment lined baking sheet to harden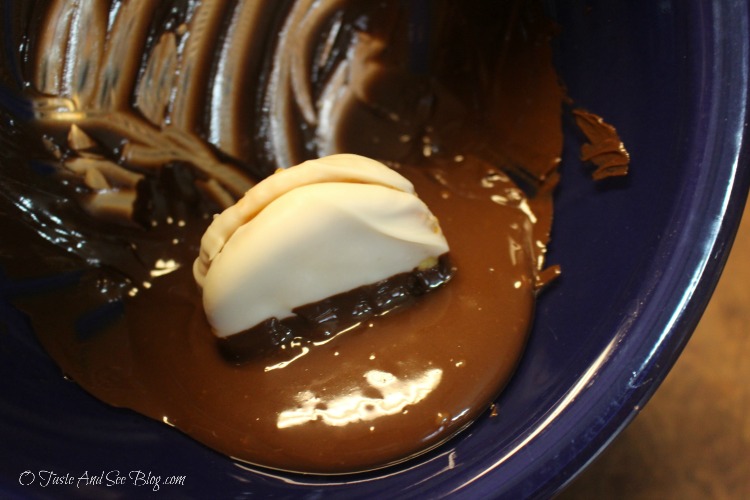 Dip the other side in melted dark chocolate and place back on baking sheet until chocolate is set
*To save time, these can be made the day before and stored in an airtight container*
Loaded BBQ Chicken Nuggets
1 1/2 lb Chicken – cut into 1 inch pieces
2 tubes Ritz Crackers
1/2 Cup Milk
Oil for Frying
Optional: Pepper to Taste
BBQ Sauce
Bacon – 5-6 slices cooked
Cheese – your favorite (I used Mexican Blend)
*The chicken can be prepared ahead*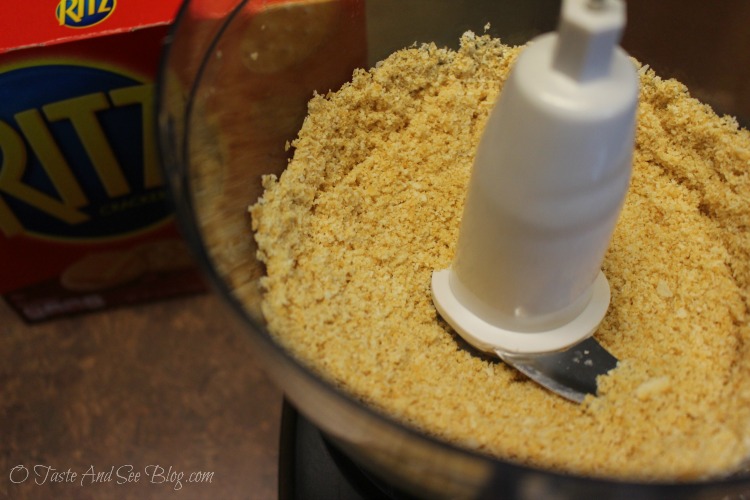 Place crackers in food processor and pulse until finely ground
Transfer to bowl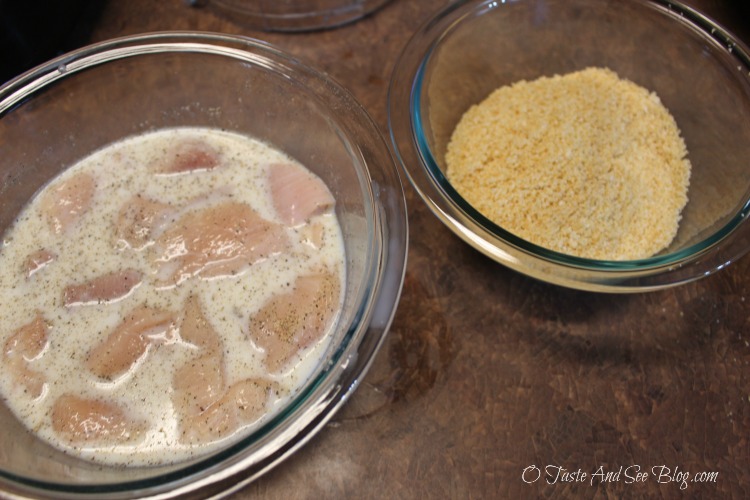 Place cut chicken in bowl with milk and add pepper, if using
Heat oil in deep fryer or skillet to 400 degrees
Remove chicken, one piece at a time and roll in Ritz crumbs, coating completely
Drop into hot oil and fry until golden brown
Remove and drain on paper towels
*If preparing ahead, cool completely and store in air-tight container in refrigerator until ready to use*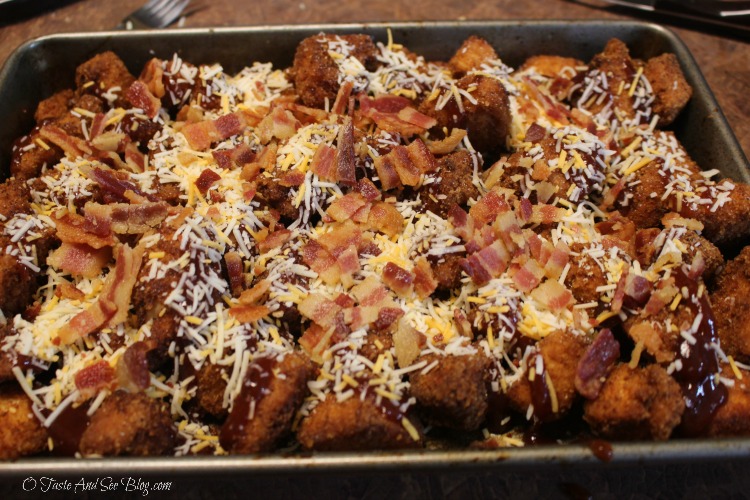 Place nuggets on baking sheet, top with BBQ sauce, cheese and bacon
Place in 350 degree oven until cheese is melted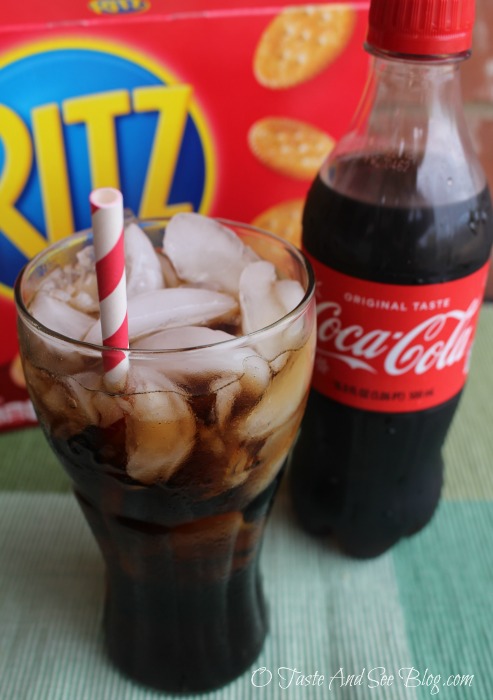 Got a great Game Time recipe? Stop by the Recipe Contest and enter!
var MathTag = { version: "1.0", previous_url: document.referrer, industry: "beverage", mt_adid: "188169", // unique MediaMath ID for Essilor
event_type: "catchall", mt_id: "1280353", // unique MediaMath ID for event type }