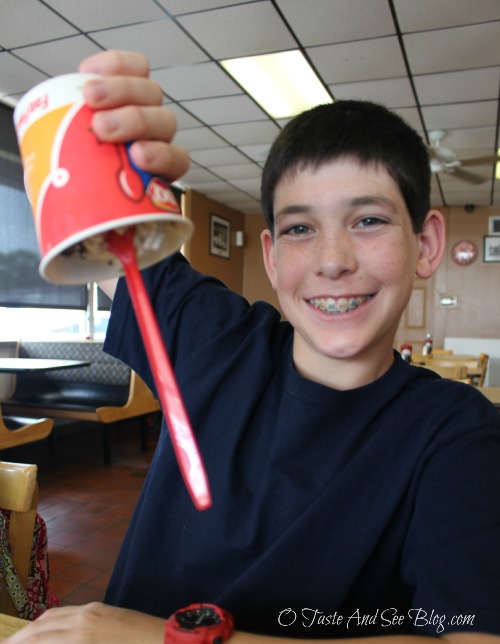 Get Upside Down with Dairy Queen Blizzards
"I participated in an
Influencer

Activation on behalf of Influence

Central

for Dairy Queen. I received a product sample and promotional item to thank me for my participation."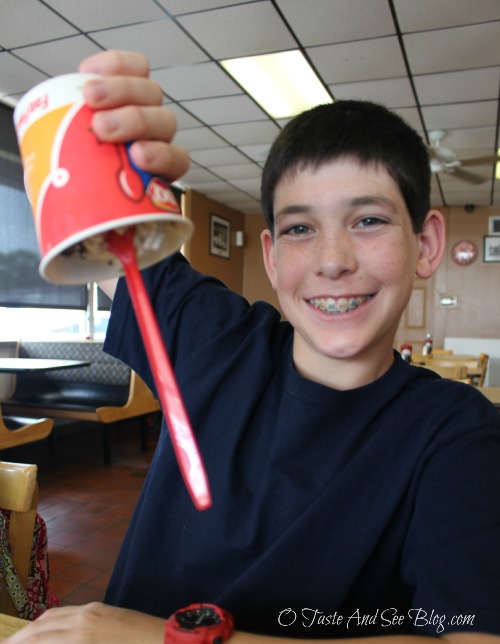 I grew up going to Dairy Queen for ice cream treats, who didn't? (Also known as The Day-ree Queen if you're from some parts of the south…and I was)
I didn't like other ice creams…just the soft serve from the Dairy Queen! My parents loved to go for the banana splits but I just wanted a plain cup of vanilla. DQ invented soft serve which eventually led to the thick and creamy Blizzard treat. At the risk of sounding WAY older than I feel, I remember when DQ started serving the Blizzard! (30 years ago) This April, DQ is celebrating its 75th "Fanniversary" highlighting its legendary Blizzard treat.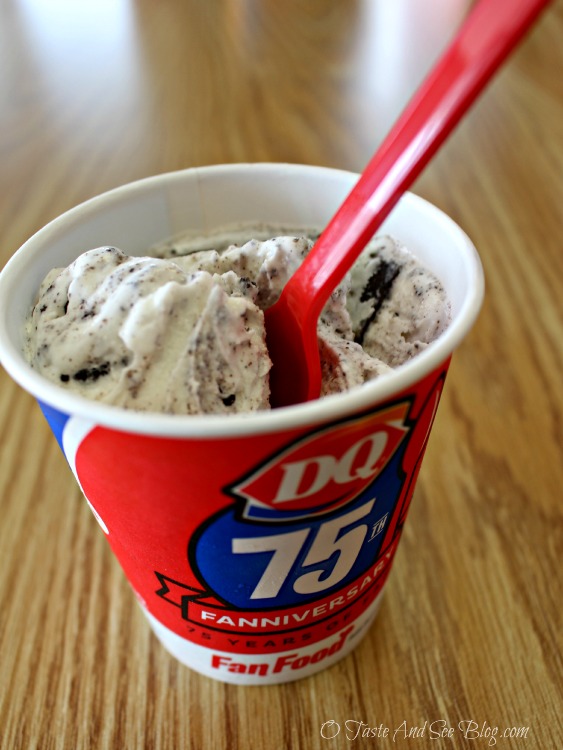 My favorite has always been and probably always will be the Oreo Blizzard. I think it was the first ice cream I ever liked that wasn't plain chocolate or vanilla.
When Fans visit their local DQ restaurant and order any Blizzard treat during the month of April, it will be served upside down or it's free on their next visit!
Our life has seemed a little "upside down" lately so when we had out-of-town friends visit for a few days we thought it would be great to Get Upside Down with Dairy Queen Blizzards. We were so excited! This was their first trip to visit us and we were thrilled to be able to enjoy the lovely Texas spring with them.
Our family's friendship goes back farther than the Blizzard! My children and these children are third generation friends! Their grandparents were friends, their dads have been friends since third grade and they have been friends for as long as they can remember. It's an amazing thing! We don't see each other nearly as often as we'd like, but we have that special kind of relationship that allows us to pick up where we left off no matter how long it's been.
Thanks again, Dairy Queen for allowing us to make some new memories with some old friends!
Find a DQ near you or follow on Facebook / Twitter and make some memories of your own!