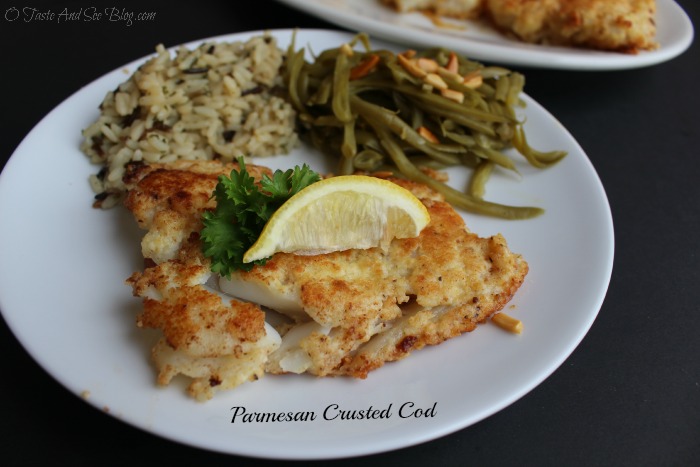 Parmesan Crusted Cod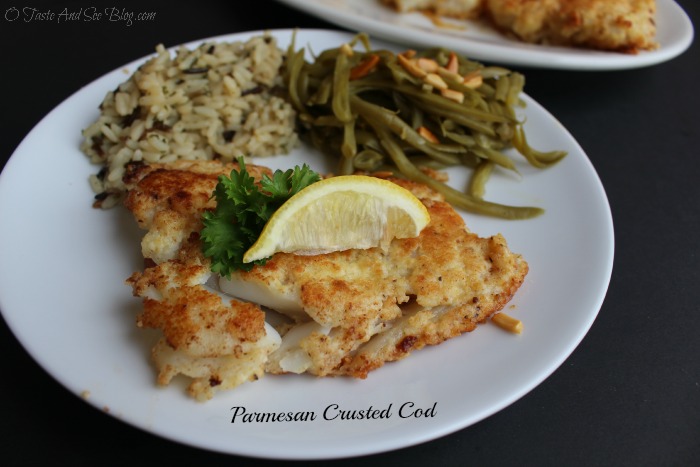 I haven't been online much lately. My parents came for a four day visit which turned into a four week (almost) visit.
Why the change of plans? Well, my dad ended up having surgery while they where here. Nothing too serious just somewhat unexpected.
We are thankful to God all went well and they were able to head home yesterday.
As it turns out, we have friends from Florida coming to visit tomorrow! We are SUPER excited! This will be their first time to visit us and Texas.
You know how it is when you have had company….catching up on all the things you didn't do while they were here. And you know how it is when you're about to have company….cleaning, grocery shopping, getting everything ready. Yes, that's exactly what's been going on here for the last two days…..MAD cleaning, catching up on laundry and grocery shopping! I'm very grateful I have older children who are able to pitch in and help.
Needless to say, I haven't had a lot of time for cooking. I needed something quick and easy for dinner!
While at the store this morning I picked up some Alaskan Cod. The cold water and natural environment of Alaska produces seafood with lean flesh, firm texture, and superior flavor that is full of high quality protein, vitamins, minerals and oils essential to good health. Alaska seafood is also low in saturated fat, low in sodium and one of the best sources of heart-healthy omega-3 fatty acids.
Cod is probably my favorite fish….light, flaky, very mild, nutritious and cooks quickly…,perfect for a busy weeknight dinner! Inspired by my most viewed post, I decided to make Parmesan Crusted Cod.
Here's the Recipe:
1 1/2 lbs Alaska Cod Fillets
1/2 cup grated Parmesan cheese
1/4 cup bread crumb
1/8 tsp seasoned salt
pepper to taste
1 egg
1 Tbsp water
4 Tbsp butter or margarine
frying pan that can transfer from stove top to oven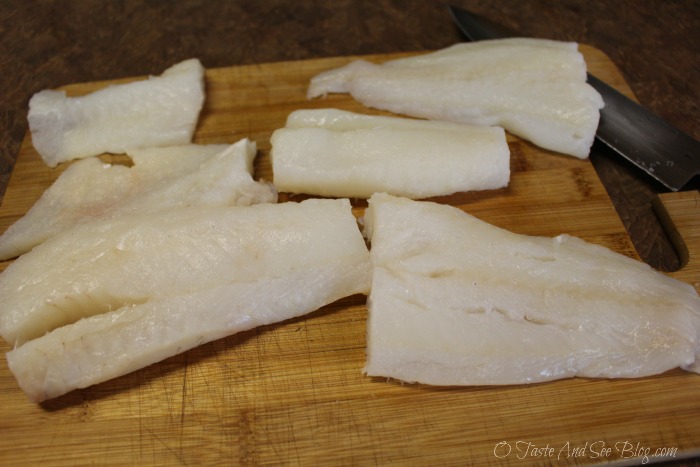 Cut Cod fillets into portion sized pieces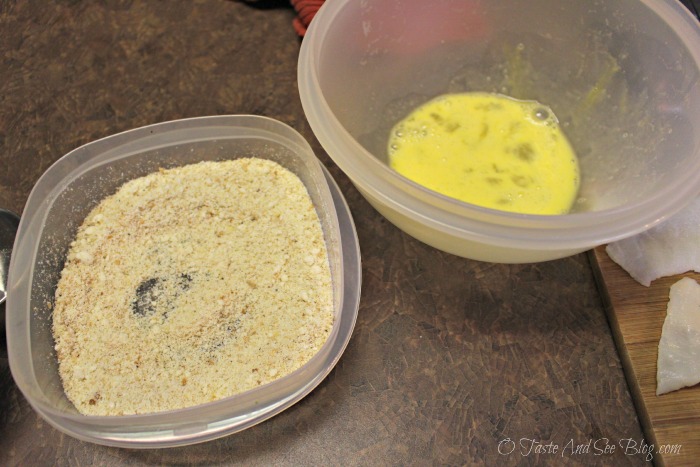 In a shallow bowl mix grated Parmesan, bread crumbs, salt and pepper
In a separate shallow bowl, mix egg and water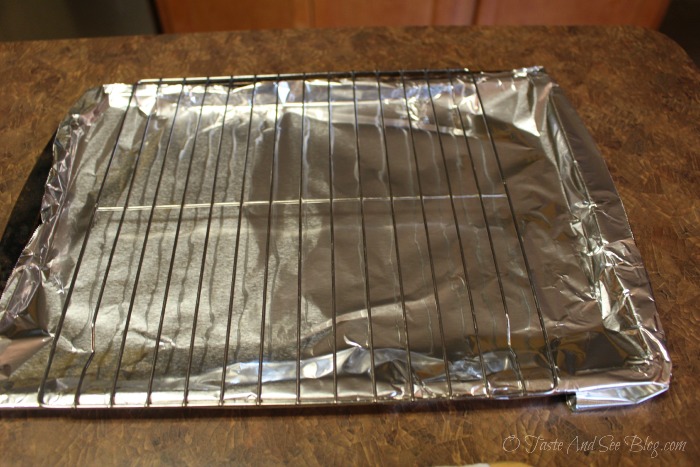 Place a wire cooling rack on a baking sheet
*If you don't have an oven-proof skillet you can bake on this. Line the pan with foil for easy clean up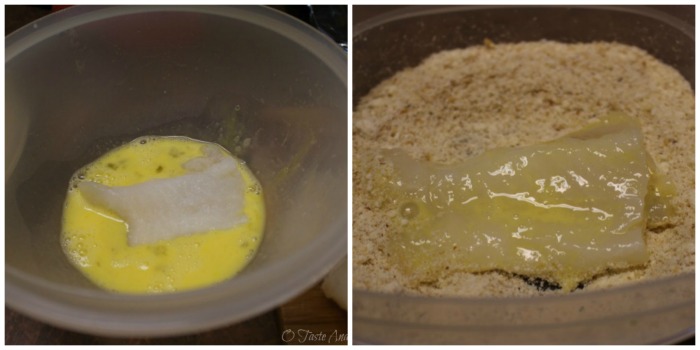 Dip each piece of cod first in egg mixture then in Parmesan mixture, being careful to evenly coat both sides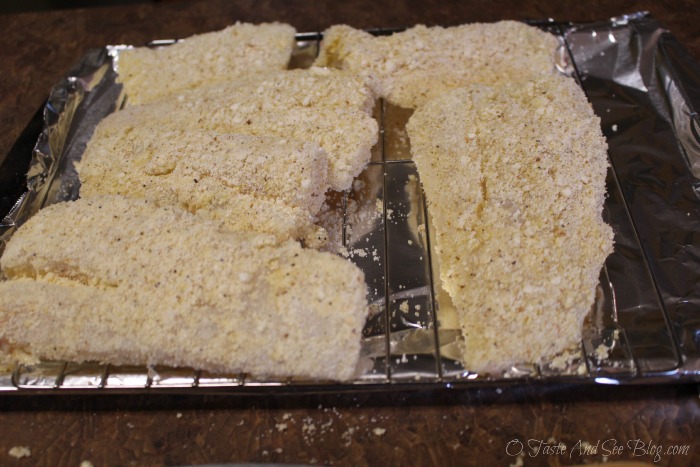 Place fish on prepared pan and refrigerate at least 20 minutes (up to an hour is fine)
*This helps adhere the breading to the fish so you don't lose it in cooking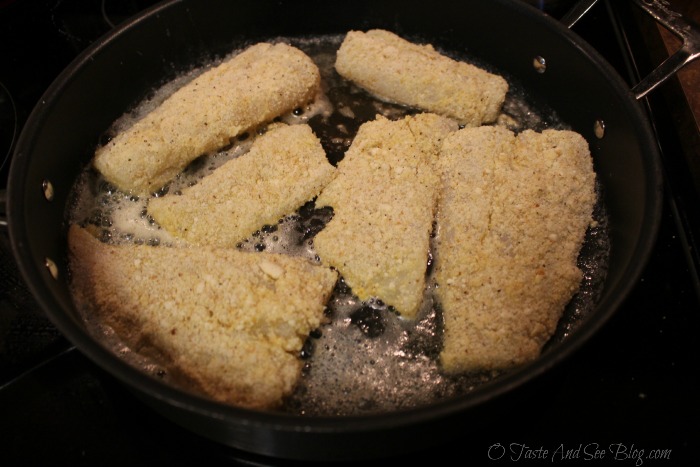 Preheat oven to 350 degrees
In a large oven proof skillet melt butter on high heat
Add breaded fish fillets and brown on both sides (about 2 minutes on each side)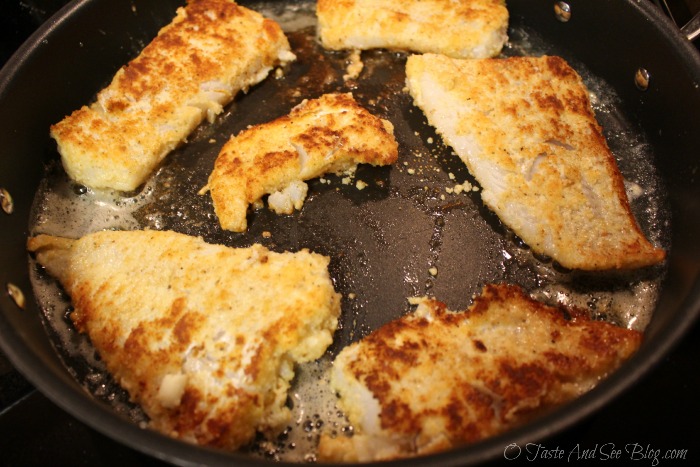 When fish is brown, leaving in skillet, place in oven for 15 minutes to finish baking
*If skillet is not oven proof place fish back on pan with rack and bake*
Fish will "flake" easily when done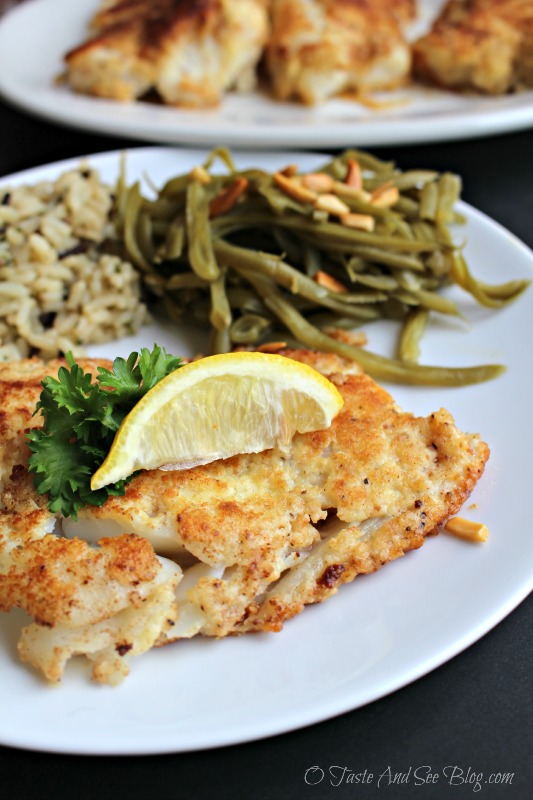 Serve with quick and easy side dishes like green beans and wild rice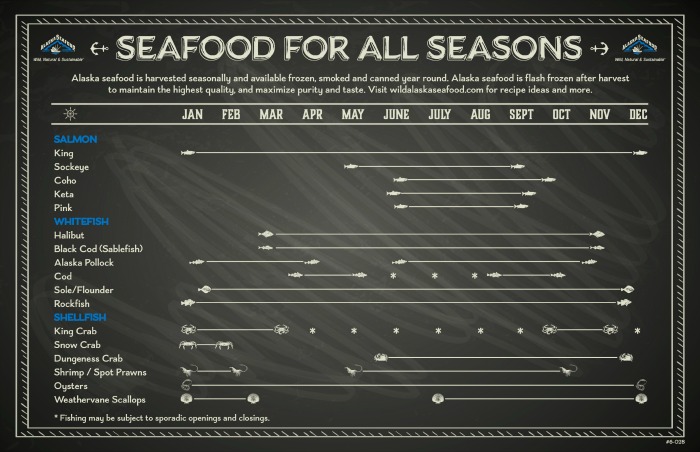 Alaskan Seafood for all seasons!
I was selected for this opportunity as a member of Clever Girls and the content and opinions expressed here are all my own.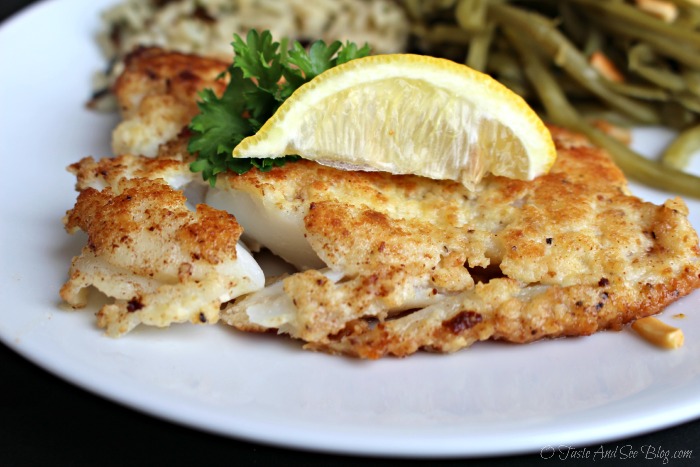 Parmesan Crusted Cod
2015-04-14 19:09:42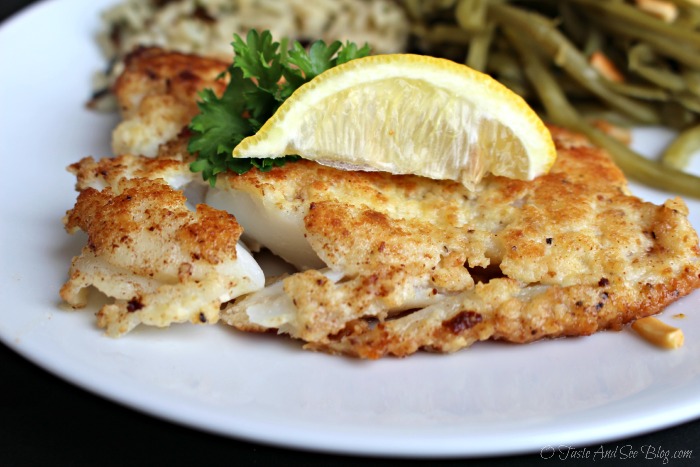 Serves 4
Ingredients
1 1/2 lbs Alaska Cod Fillets
1/2 cup grated Parmesan cheese
1/4 cup bread crumb
1/8 tsp seasoned salt
pepper to taste
1 egg
1 Tbsp water
4 Tbsp butter or margarine
frying pan that can transfer from stove top to oven
Instructions
Cut Cod fillets into portion sized pieces
In a shallow bowl mix grated Parmesan, bread crumbs, salt and pepper
In a separate shallow bowl, mix egg and water
Place a wire cooling rack on a baking sheet
*If you don't have an oven-proof skillet you can bake on this. Line the pan with foil for easy clean up
Dip each piece of cod first in egg mixture then in Parmesan mixture, being careful to coat both sides
Place fish on prepared pan and refrigerate at least 20 minutes (up to an hour is fine)
*This helps adhere the breading to the fish so you don't loose it in cooking
Preheat oven to 350 degrees
In a large oven proof skillet melt butter on high heat
Add breaded fish fillets and brown on both sides (about 2 minutes on each side)
When fish is brown, leaving in skillet, place in oven for 15 minutes to finish baking
*If skillet is not oven proof place fish back on pan with rack and bake*
Fish will "flake" easily when done
O Taste and See https://otasteandseeblog.com/