Hand Tied Bridal Bouquet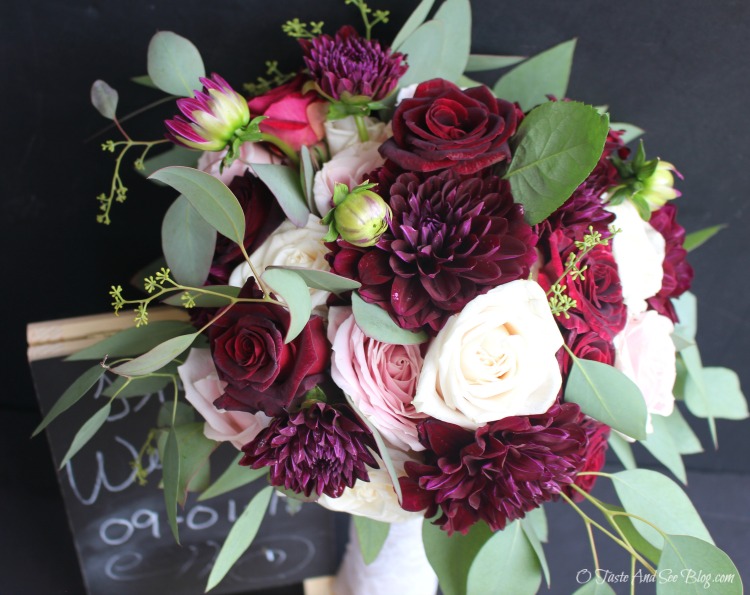 The Bridal Bouquet is usually one of the most important things to the bride. It can also be one of the most expensive single pieces. Making it yourself is so much less expensive and WAY easier than you would think. Honestly, you don't have to be an expert to make this beautiful hand tied bridal bouquet. Believe me, I'm far from it and I did it!
To make the explanation a little easier, I'm sharing this video tutorial.
What I Used:
*Flower varieties and number can be adjusted to color and size preference
Other Supplies:
Flower snips
Twine
Floral Tape
Fabric or Ribbon to wrap stems
Towel – for work surface
Tips Before Getting Started:
Make sure flowers are ready by removing all leaves and thorns.
Stems can be shortened slightly to make the flowers easier to work with.
Prepare by placing a towel on work surface and organizing flowers by variety. This makes it easier to assemble.