The Village of Ruidoso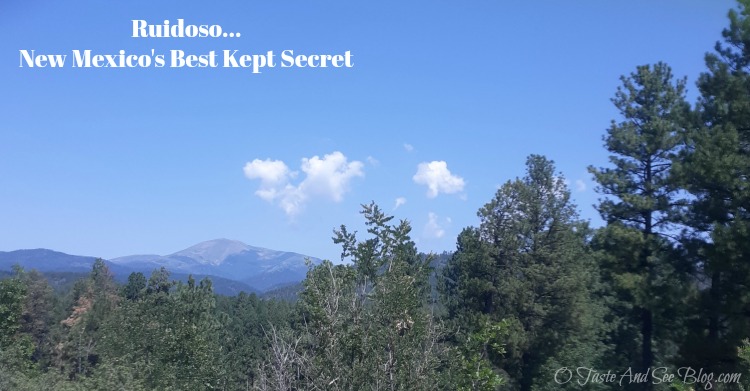 Ever heard of The Village of Ruidoso? That's OK, it may just be New Mexico's best kept secret! It's one of those places that puts you in a terrible dilemma. On the one hand…. you want to tell everyone you know about it, because it's so amazing. And on the other….. you don't want to tell anyone about it, because you want to keep it all to yourself, as your perfect little escape. Obviously, my "tell everyone" side won out.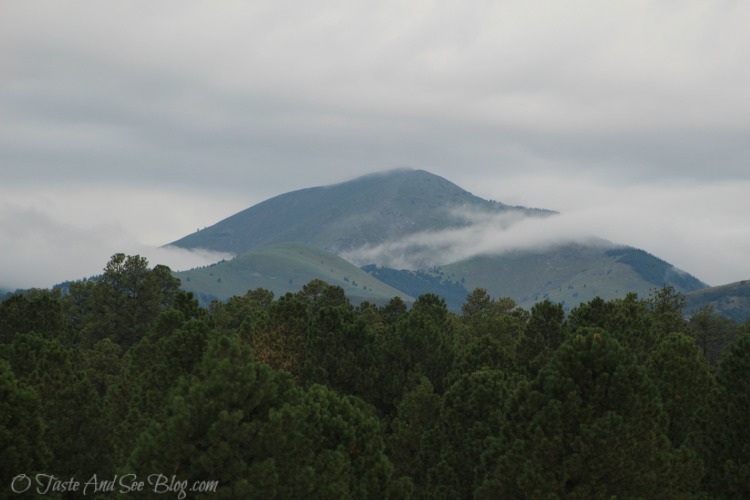 As a "flat-lander" from sweltering hot Texas, I'm always looking for someplace cooler to visit in the summer. Recently, a friend and I took a little "Girl's Getaway" to The Village of Ruidoso. Though it has plenty of skiing in the winter, Ruidoso Summer is beautiful!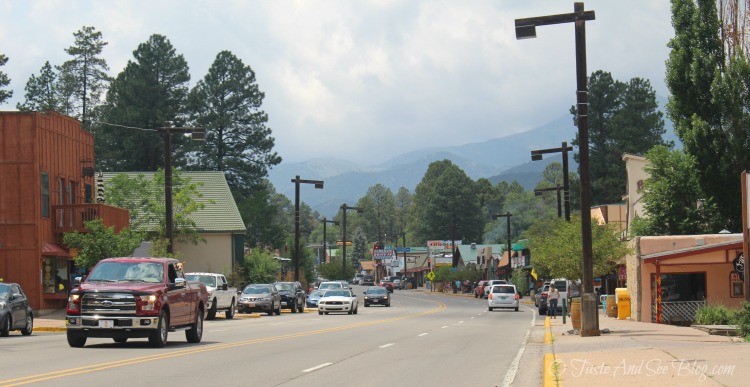 Ruidoso is a quaint little village nestled in the Sierra Blanca mountains. It's about an 8 hour drive from the DFW area and definitely off the "beaten path"… but that's a good thing! There's not a whole lot to see on the drive out but when you get there the scenery is absolutely AH-MAZING and every minute of the trip was worth it. The people are friendly and welcoming, there's so much to see and do, wildlife everywhere, and best of all…. COOL weather and FRESH mountain air!
For such a small place, they have a great variety of activities!
For the "Outdoorzie" type….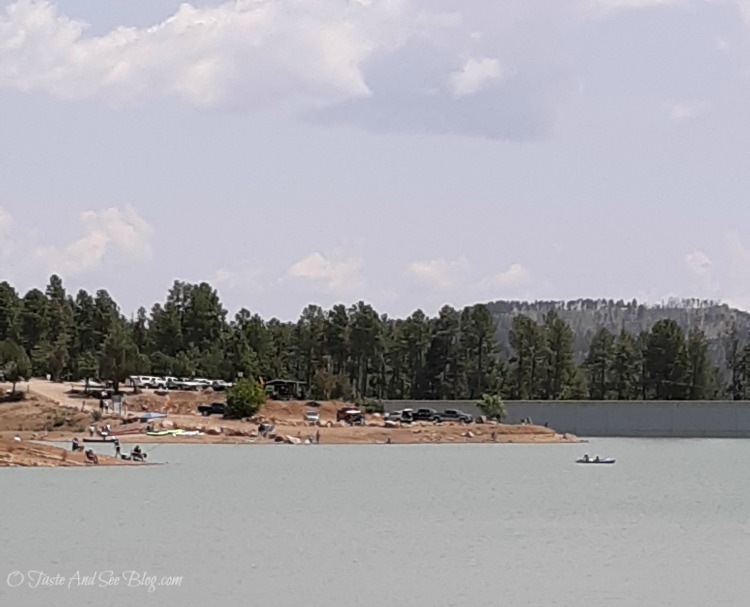 Fishing at Grindstone Lake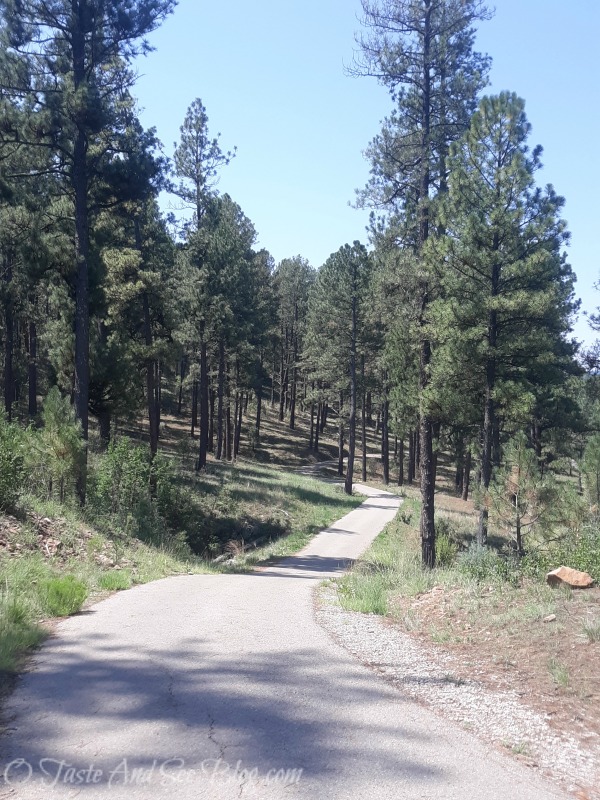 41 miles of hiking trails
We chose this "easy" one because we're "flat-landers". We didn't go far but thankfully, we meet a couple of "older" ladies that took pity on us and gave us a bottle of water. So, take my advice….. bring appropriate shoes, take water and keep in mind the elevation… it really makes a huge difference!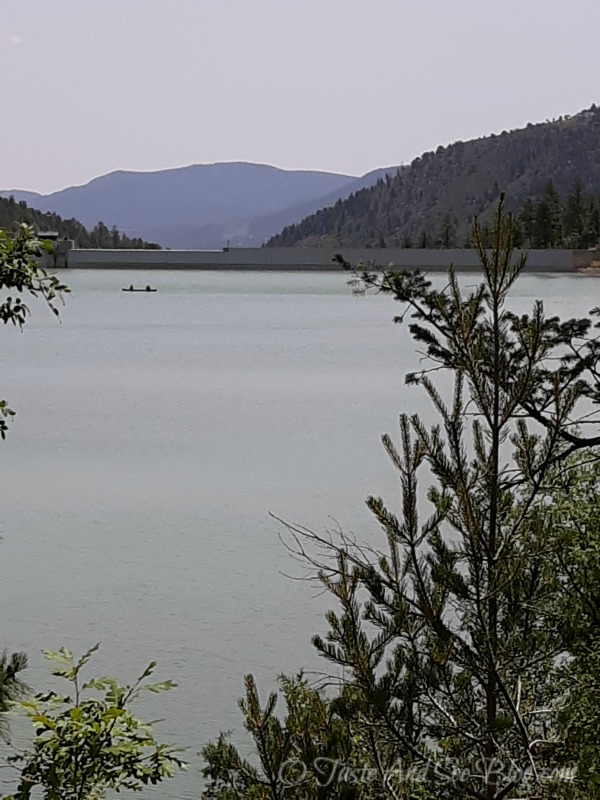 Kayaking, canoeing or stand up paddle boarding at Grindstone Lake. Peaceful and relaxing!
For the "Adrenaline Junkie"…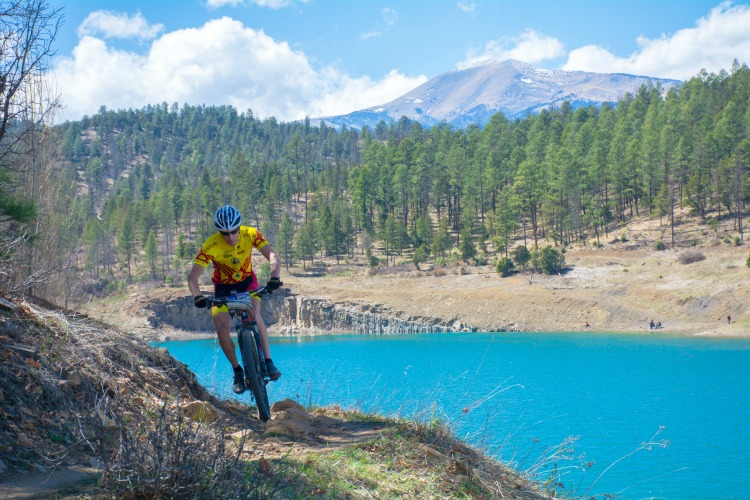 Mountain Biking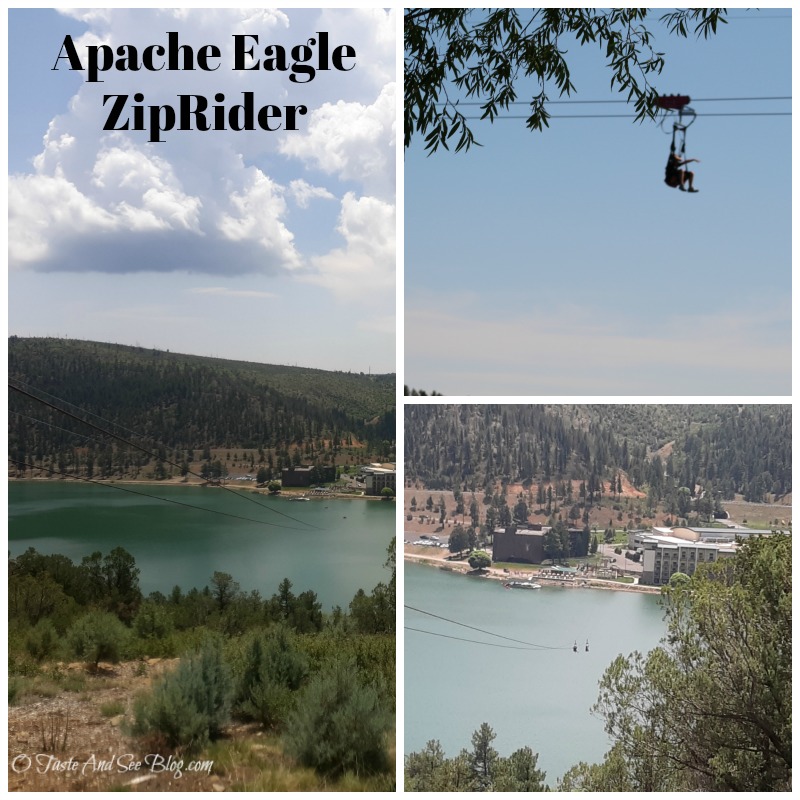 Wind Rider Zip Tour at Ski Apache or Apache Eagle ZipRider at Inn of the Mountain Gods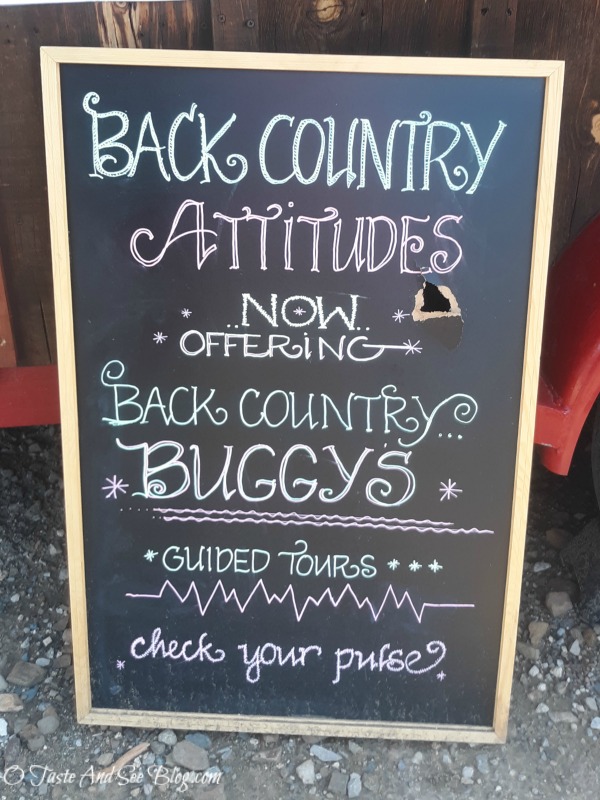 Buggy tours with Back Country Attitudes
For the "Less Adventurous"…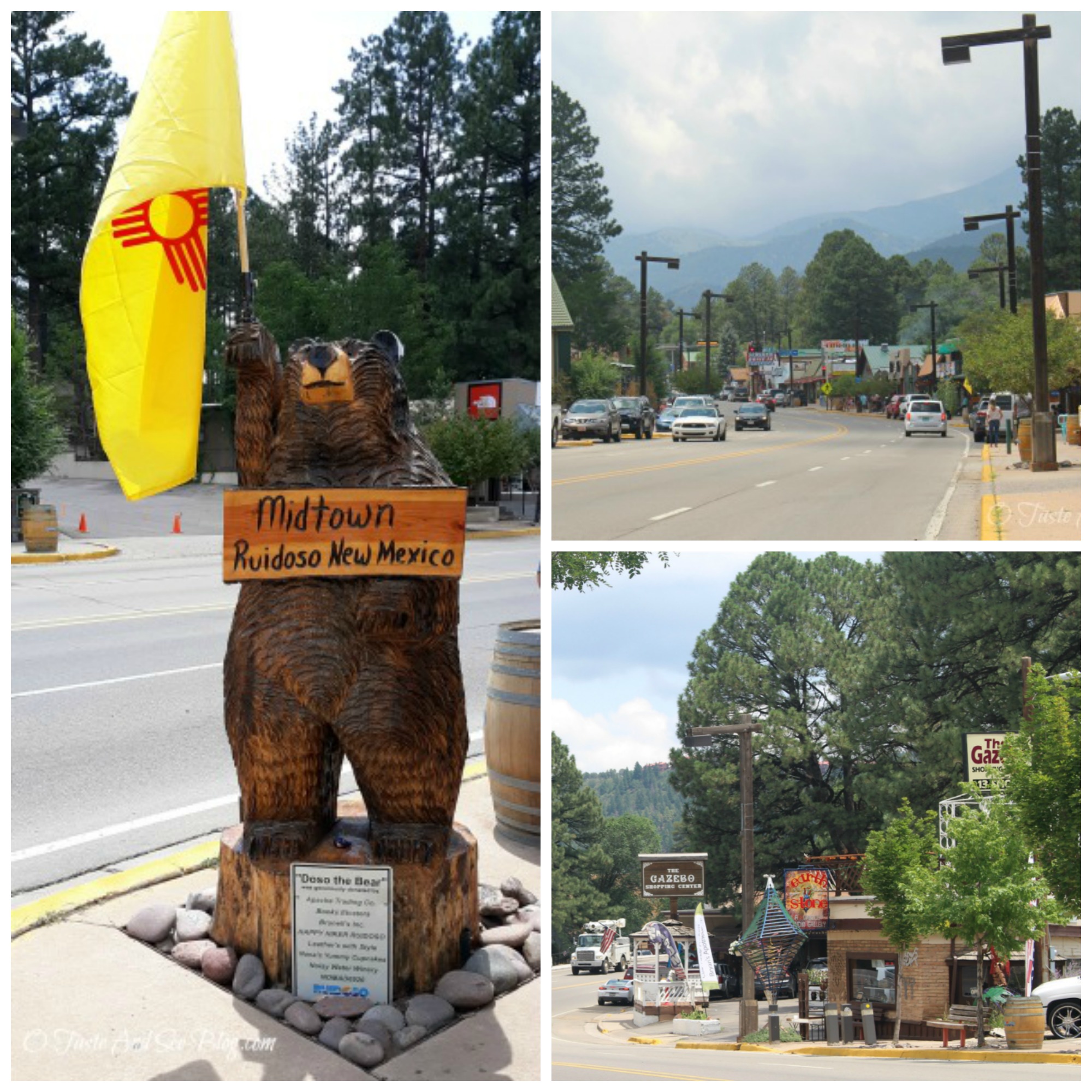 Unique shops in Midtown…. all sorts of unique gift and souvenirs.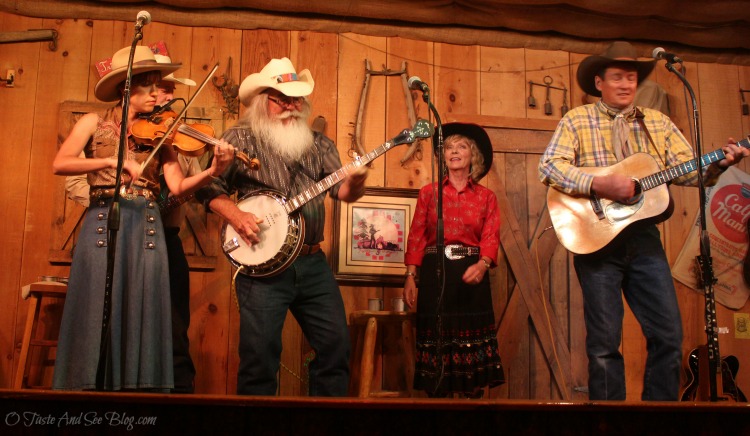 Flying J Ranch with an authentic chuck wagon meal, family friendly entertainment and world class musicians.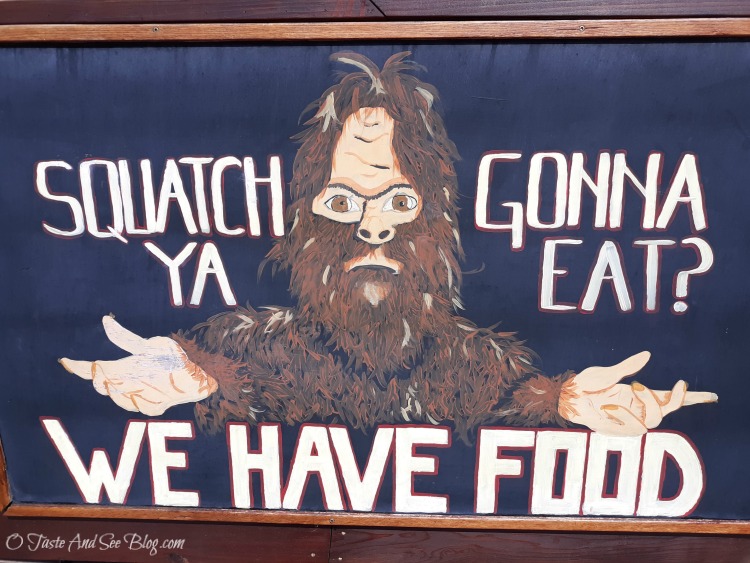 For the "Foodies" (like me)…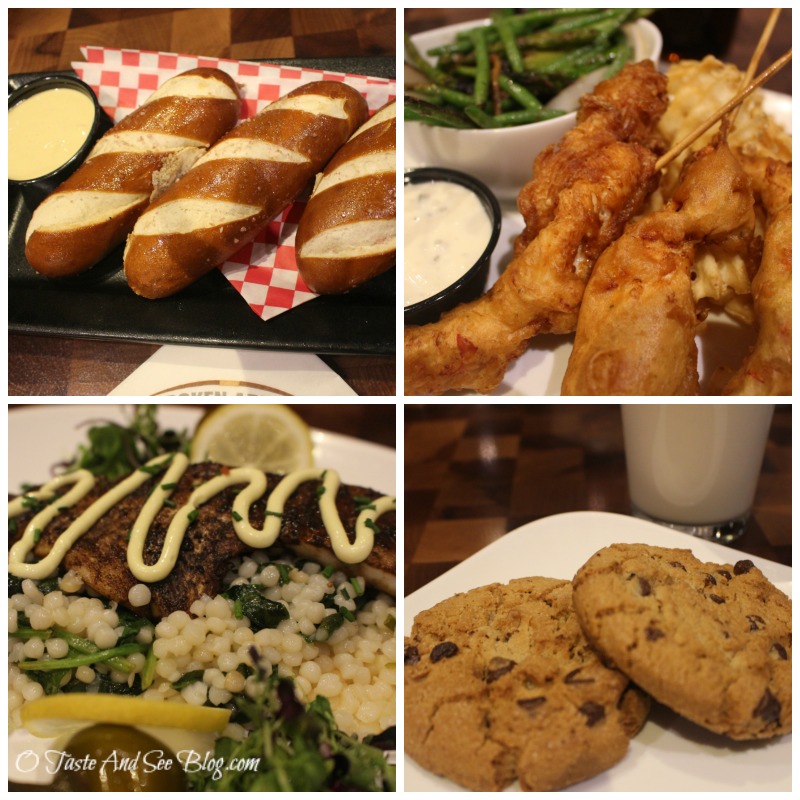 Broken Arrow Tap House at Inn of the Mountain Gods. Take a break from your adventure for lunch or dinner.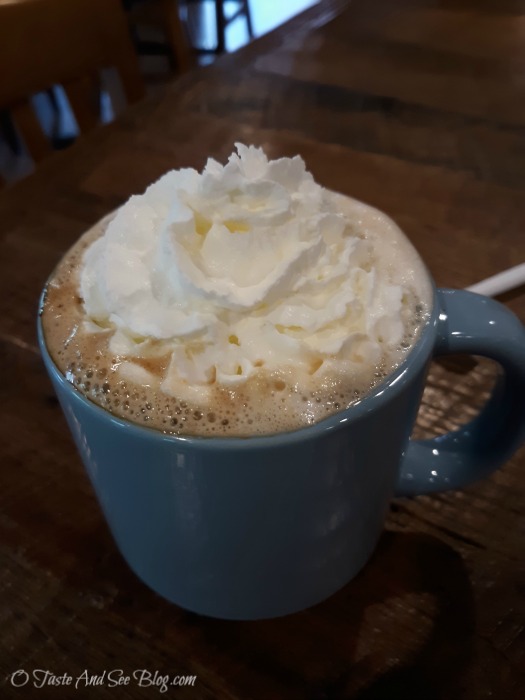 Sacred Grounds in Midtown. Who doesn't love a good coffee shop?!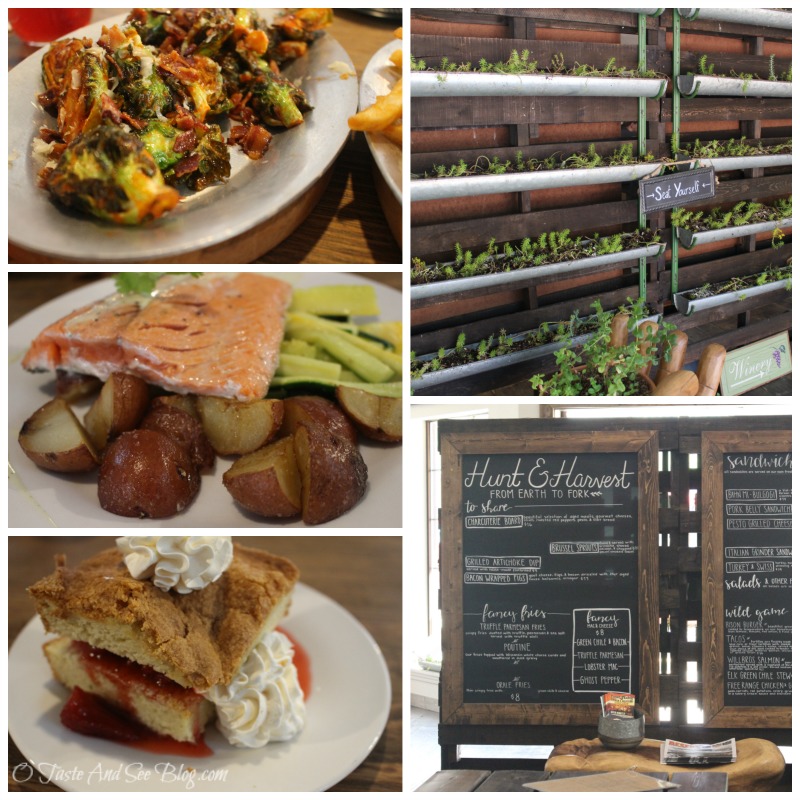 Hunt and Harvest in Midtown. Everything is SUPER fresh because it's sourced locally. You just can't beat fresh taste!
For the "Nature Lovers"…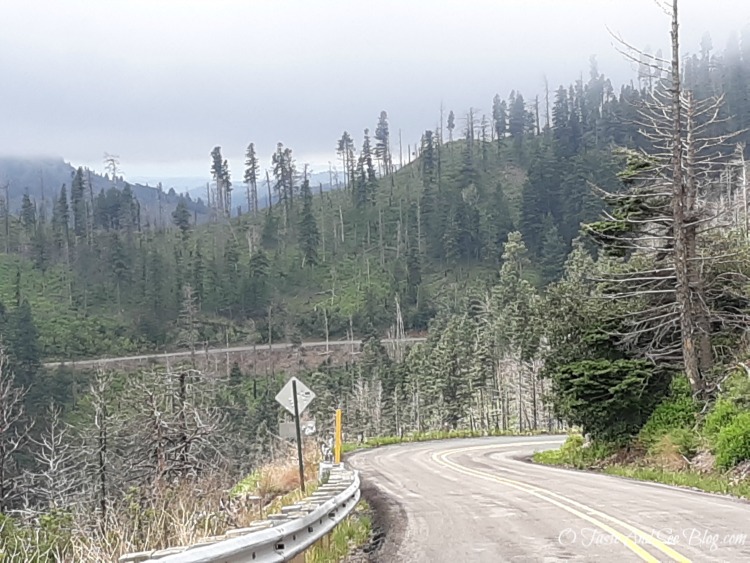 Scenic drive up Sierra Blanca. Some people told us it was a "white knuckle" drive but honestly, it wasn't that bad and the views are totally worth it! We even saw elk on our way up.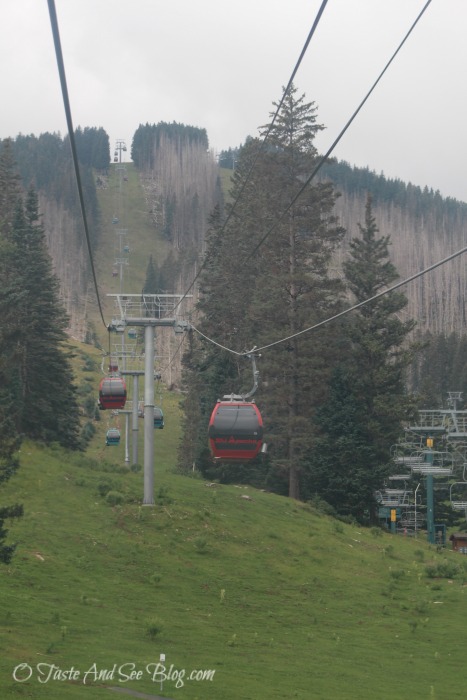 Gondola Ride to the top of the mountain at Ski Apache. On a clear day, you can see all the way to White Sands. We weren't there on a clear day but being above the clouds was still very cool!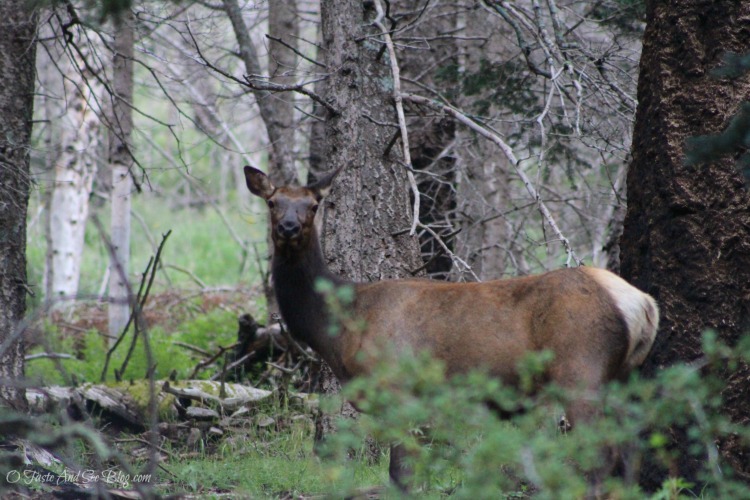 Wildlife EVERYWHERE! Elk on the drive up Sierra Blanca.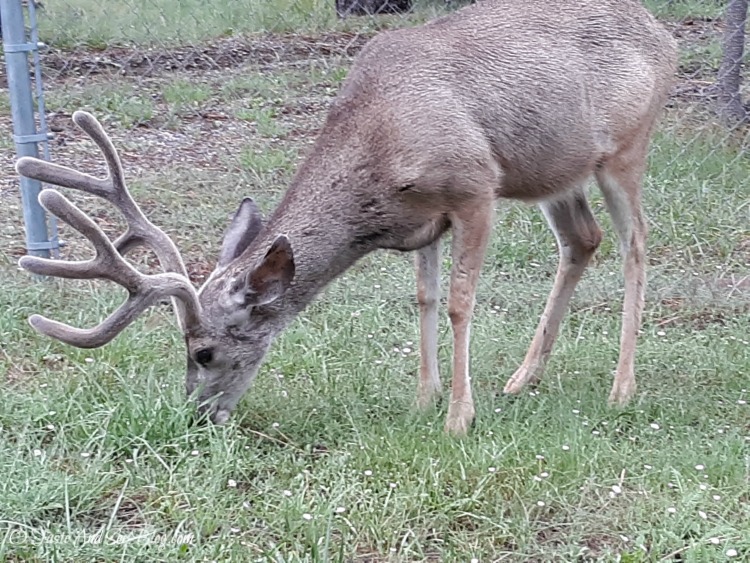 Seriously, the deer just walk around town like they own the place.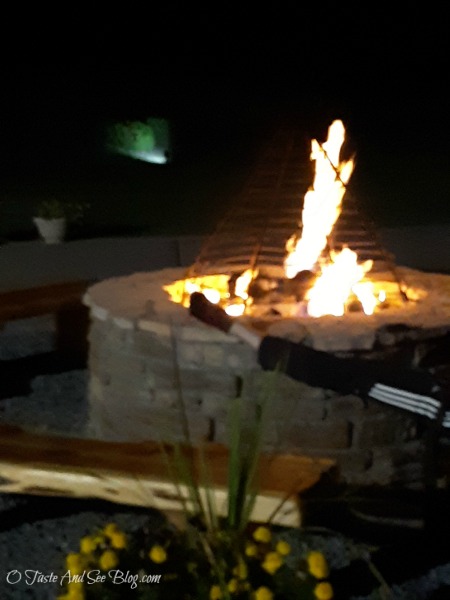 Relaxing outdoors by a fire….because the evening temps are in the 50's!
Best Place to Stay…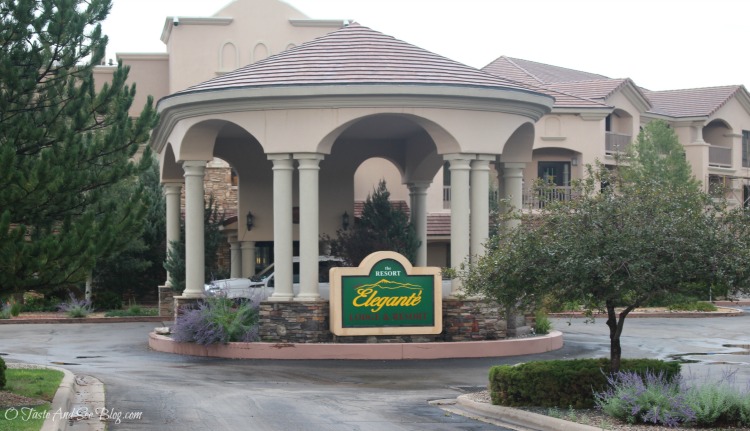 MCM Elegante Lodge and Resort! Friendly staff and conveniently located, no matter what you choose to do.
It doesn't matter what your activity level or interests are, you'll find something wonderful in Ruidoso, New Mexico!