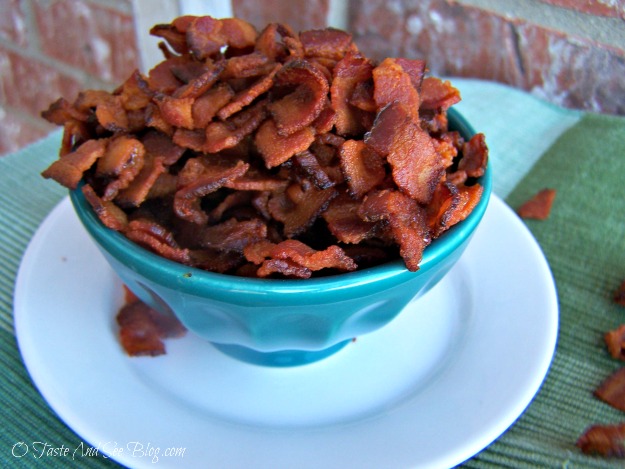 Time Saving Tuesday – Homemade Bacon Bits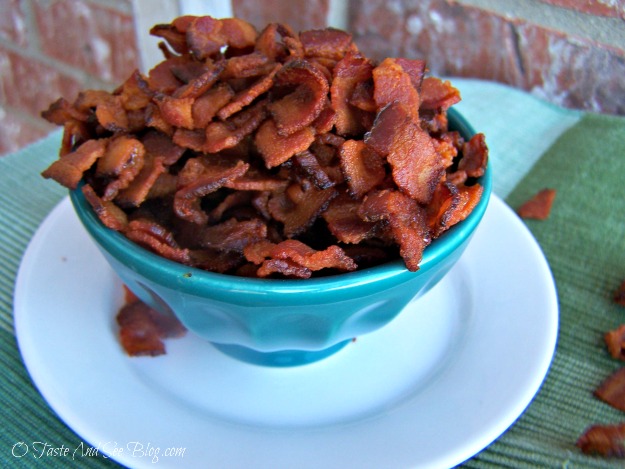 Bacon bits are a great topping for so many dishes, but like most "convenience" foods, they can be expensive. Making them myself is easy enough but I usually don't think about it until I'm in the middle of cooking dinner and I need them right away….not to mention, cooking bacon is messy.
Recently, I came up with a solution that works great, saves time and money!
I made a whole pound of bacon into bacon bits and put them in the freezer. I can take out small amounts at a time and they thaw quickly. They can even be microwaved for a few seconds if needed immediately.
Here's What I Do: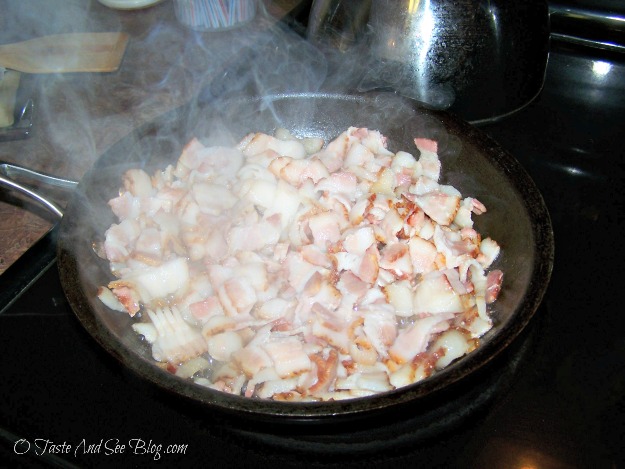 Before cooking, cut bacon into small pieces by:
Removing all bacon from package, but do not separate strips
(Leaving the strips together allows for easier and faster cutting)
Using a large sharp knife, cut strips into one inch pieces
This will allow bacon to cook faster AND you can get a whole pound into a large skillet at once
No need to separate pieces before putting into the skillet. Separate with spatula as they begin to heat
Fry until crisp
Remove from skillet and drain on paper towels
When bacon is completely cool, place in a freezer bag or other airtight container
Freeze until needed

There may still be a little "mess" involved but at least it's only once for a whole pound of bacon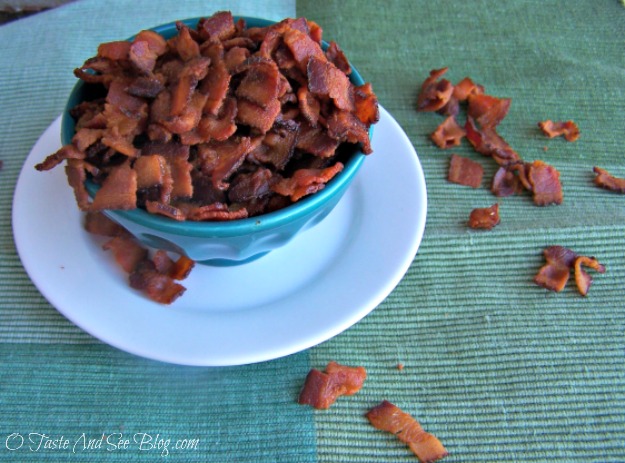 To save even more money I use bacon from the "clearance" rack at my local store!