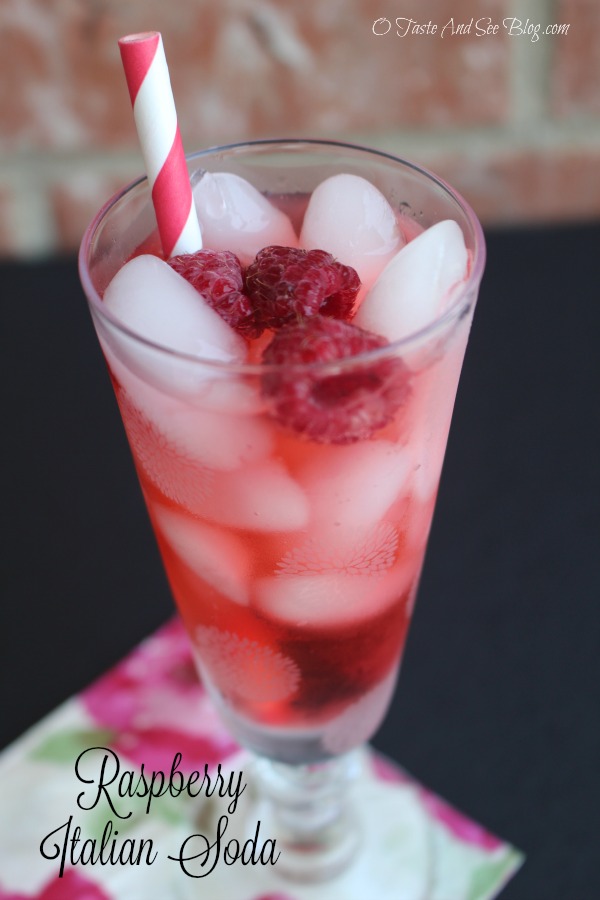 Italian Soda

Refreshing on a Hot Summer Day!
We live in Texas and it gets HOT here! That's why we love these Italian Sodas. We first had them at a well know Italian restaurant we like to visit. They seemed easy enough to make, so I tried them at home. We loved them. I have been making them for my family for a couple of years now.
Our church, of which my husband is the pastor, meets on Wednesday evenings for Bible Study at our home. My Southern upbringing tells me I should offer some sort of food or drink to people anytime they come to my house. In the winter it's easy…hot coffee. But now that it can still be almost 100 degrees when they arrive, it just doesn't seem to make sense to offer a hot drink, so I switched to iced coffee. That was fine for the adults, but we are blessed with above average sized families, which means more children than adults. So, while the adults enjoyed sipping their refreshing iced coffee the children looked longingly at our plastic Solo cups.
One week when my friend, Jennifer, came over to chat, I mean bring her children for piano lessons (given by my oldest daughter), I made these for us. She had never had one. She LOVED it! That made me start thinking about serving them at Bible Study on Wednesday night.
The next week I was ready . I waited until after the "service" so the children could sit at the table. They didn't understand the term "Italian Soda" so we asked if they wanted a "Special Drink". Everyone got to choose their favorite flavor.
Let me just say two words about that …… HUGE HIT!!!!!
Here's the Recipe:
1 1/2 oz. Torani Syrup (your favorite flavor)
8 oz Club Soda
ice
Optional: Fruit to garnish
Fill glass with ice
Measure syrup and pour over ice
Add Club Soda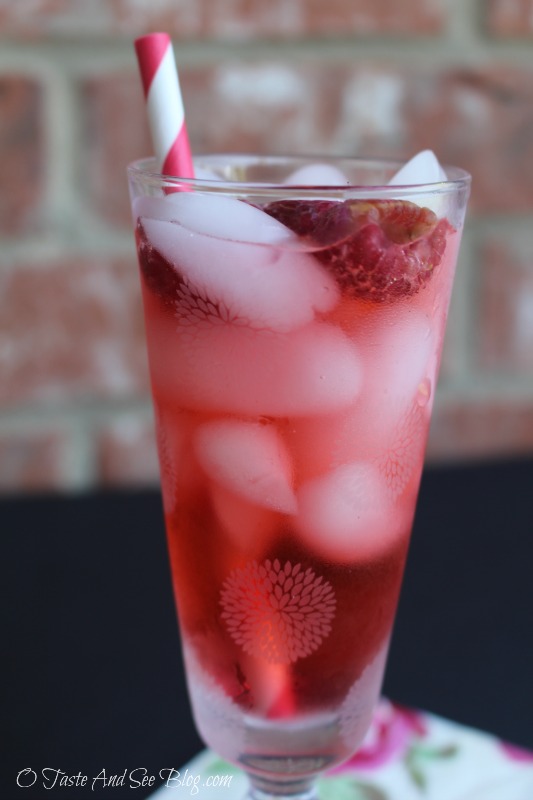 Stir and ENJOY!
Garnish with fruit OR if you plan ahead substitute fruit for flowers in Edible Flower Ice Cubes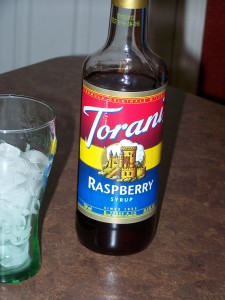 Torani syrups can usually be purchased in small bottles at your local grocery store. We buy the big ones at World Market. Starbucks also sells the same type of flavored syrups. Torani also has a large selection of sugar-free syrups.
I buy the generic Club Soda in the 2 liter bottle.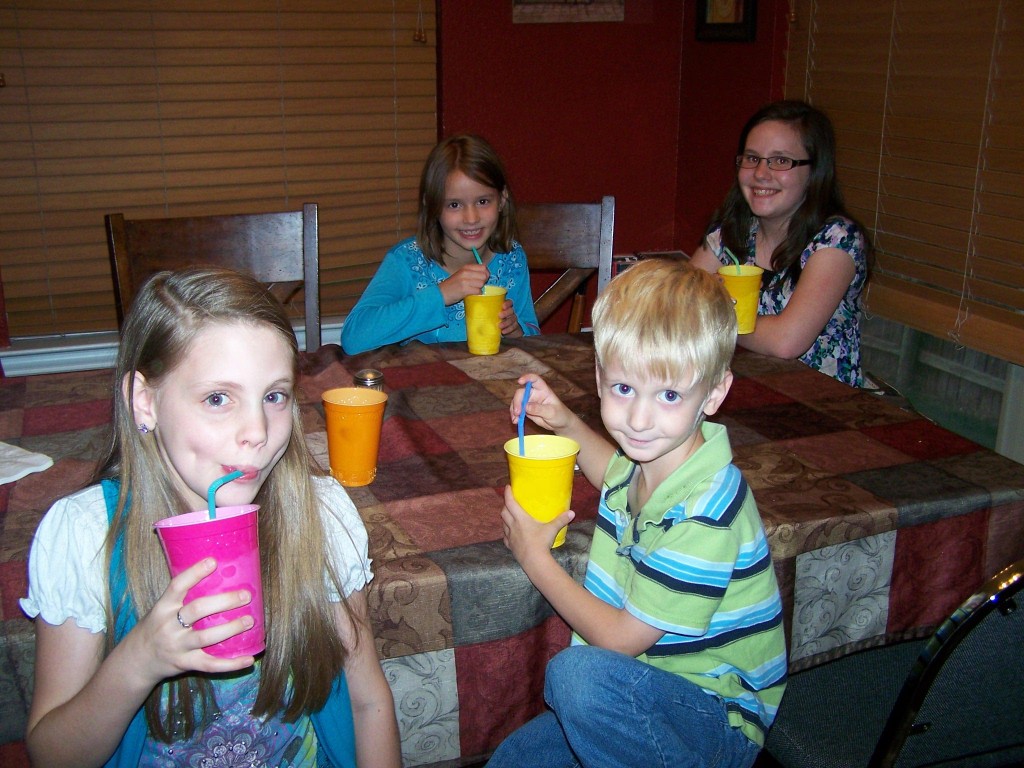 No More Sad Faces!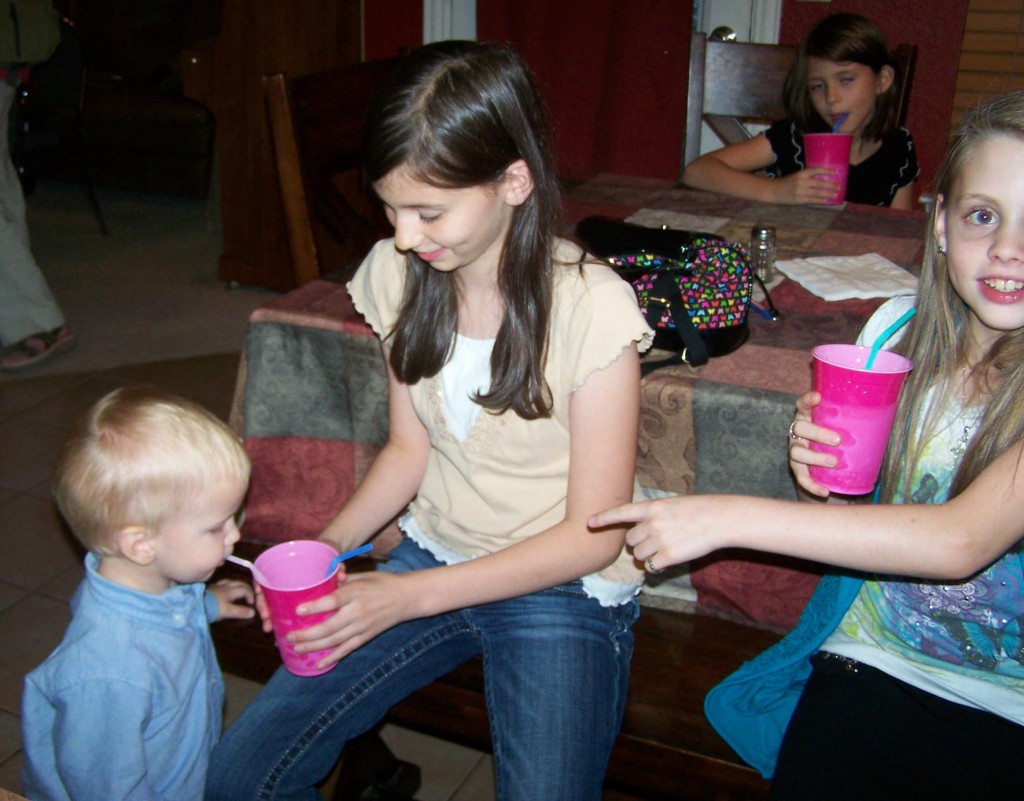 Great for ALL Ages!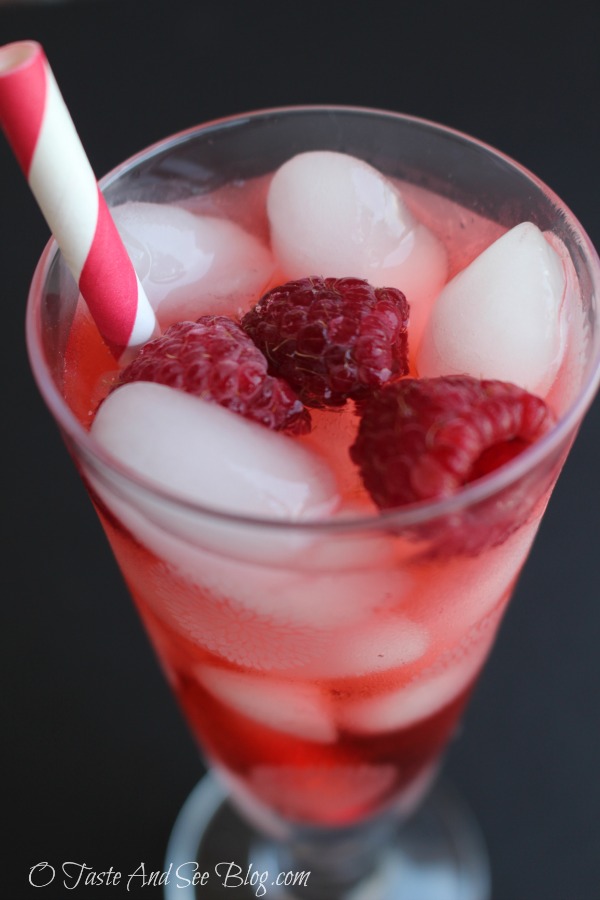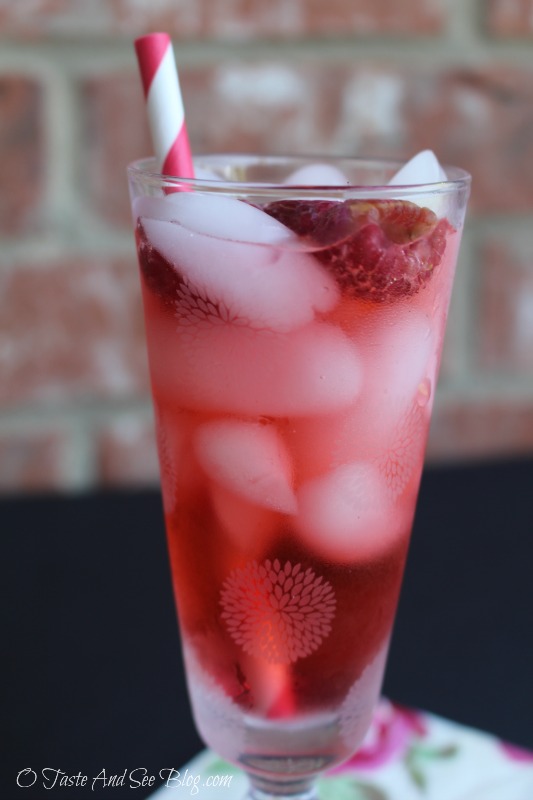 Italian Soda
2016-06-07 18:05:07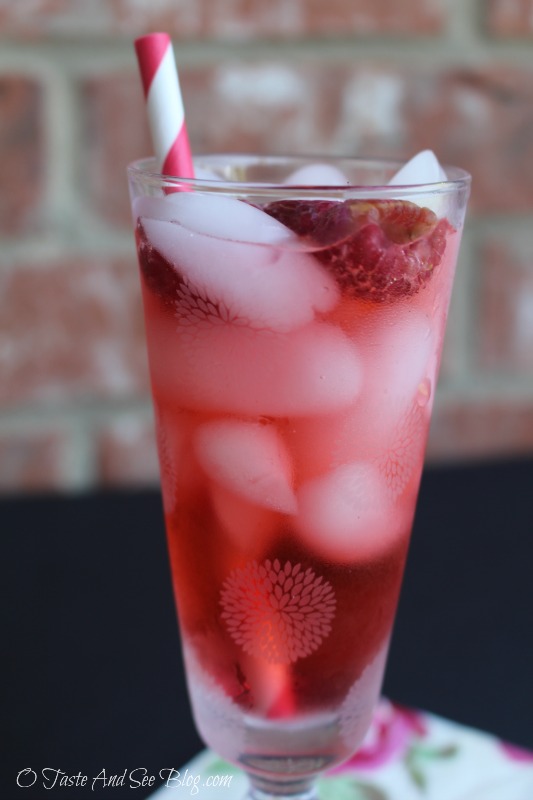 Cool Refreshing summer drink for all ages
Ingredients
1 1/2 oz. Torani Syrup (any flavor but fruit or vanilla work best)
8 oz Club Soda
ice
Optional: Fruit to garnish
Instructions
Fill glass with ice
Measure syrup and pour over ice
Add Club Soda
Stir and ENJOY!
Garnish with fruit OR if you plann ahead substitute fruit for flowers in Edible Flower Ice Cubes
Notes
For a richer taste add a splash of heavy cream or half and half for Italian Cream Soda
O Taste and See https://otasteandseeblog.com/