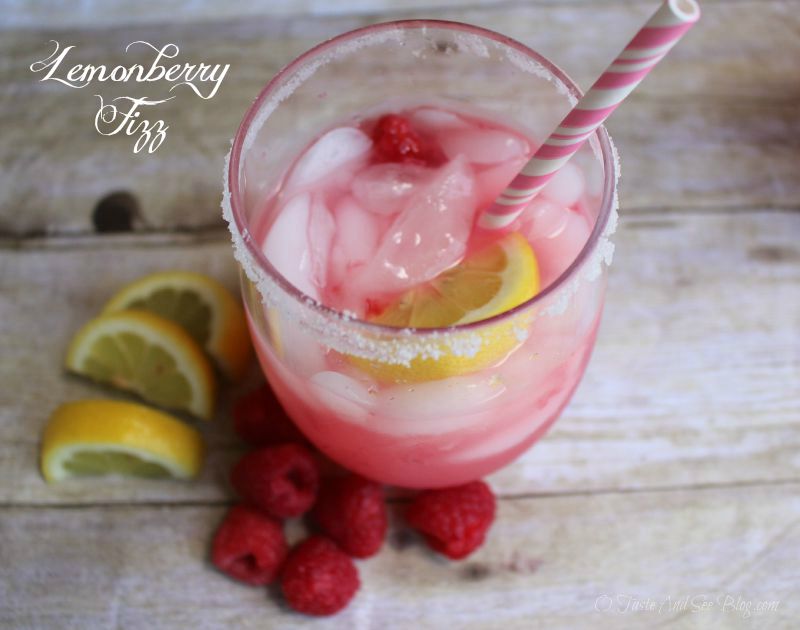 Lemonberry Fizz and FREE Digital Cookbook
This shop has been compensated by Collective Bias, Inc. and its advertiser. All opinions are mine alone. #FireUpTheGrill #CollectiveBias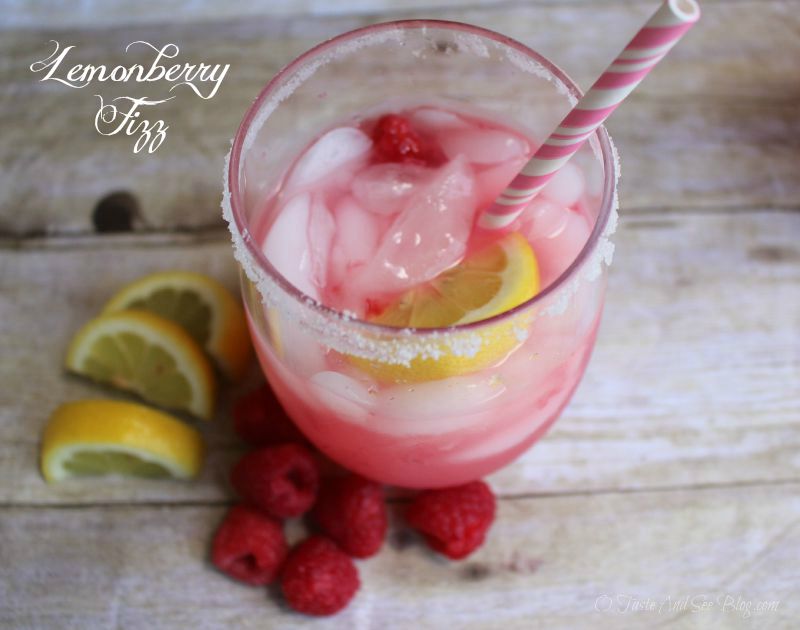 Lemonade has been a part of summer as long as I can remember. As a child I spent the summers with my grandparents in rural Alabama in the home my grandfather build. It had everything a "grandparent" house should have….lots of land where fresh vegetable were grown, animals to play with, plenty of fun things to do, extended family nearby….but one thing it didn't have… AIR CONDITIONING!
Oh, we had one window unit but my grandma could never stand for the house to be "closed up", so we only used it when the heat became unbearable. Instead, we had plenty of old-fashioned box fans. You know, the kind children sit on the floor in front of, talking into them because of the way their voices sound? And as they are doing so adults remind, "Keep your fingers out of the fan".
My grandparents didn't watch much TV, however, the ten o'clock news was very important, especially the weather, even though the forecast was always the same…..hot and humid with a possibility of afternoon or evening thunder showers. What we did do a lot of in the evenings was sit on the front porch and eat watermelon or drink lemonade. Now, many years and miles from that "Normal Rockwell" setting I still enjoy lemonade on a hot summer day.
Today, I'm sharing a twist on this summertime favorite…..Lemonberry Fizz. It's super easy, goes great with appetizers, an ordinary family dinner, or just sipping on the front porch.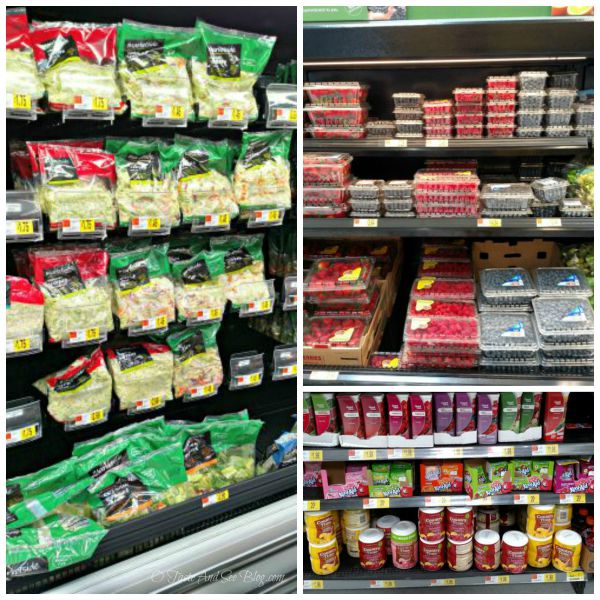 Unfortunately, I don't have lots of land or even a small garden for veggies, but I can I get great fresh fruits and veggies from Walmart.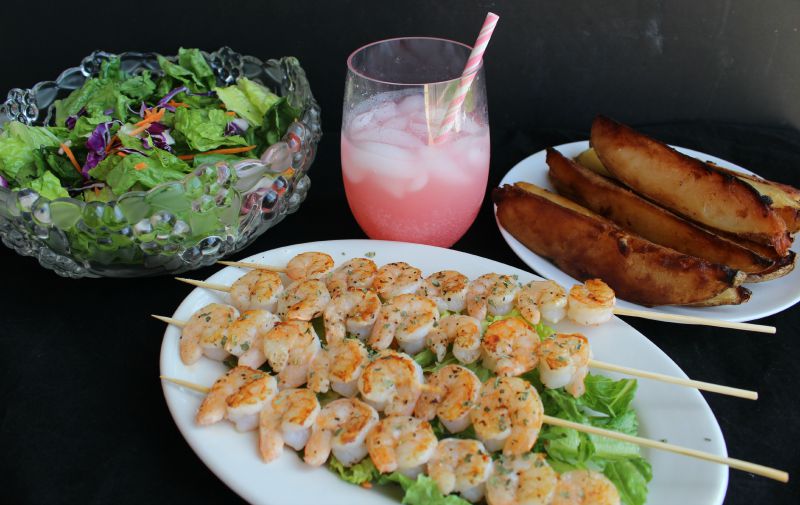 I also like to look for ways to beat the heat and grilled food + refreshing drinks are a great way to do that. With our Lemonberry Fizz I served grilled Lemon-Pepper Shrimp, MarketSide (ready to eat) salad and potato wedges. Dinner was ready in under thirty minutes and even though we have air conditioning, we didn't have to use the oven, adding extra heat in the house.
Here's the Recipe:
Country Time Strawberry Lemonade mix
Club soda (I used the Walmart brand)
Optional Garnish:
Fresh fruit (strawberries, raspberries, lemons)
Sugar for rim of glass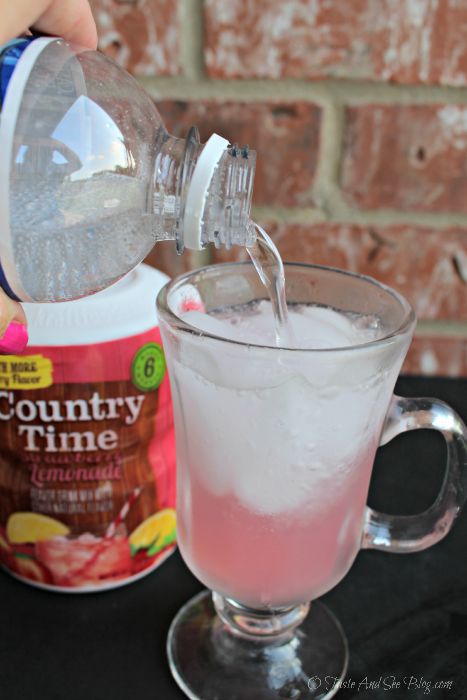 For 8 ounces, add about 1 1/2 rounded tablespoons of Country Time Strawberry Lemonade mix to glass
*The directions call for 1 Tbsp but the club soda seems to take a little more*
Pour over club soda, mix and add ice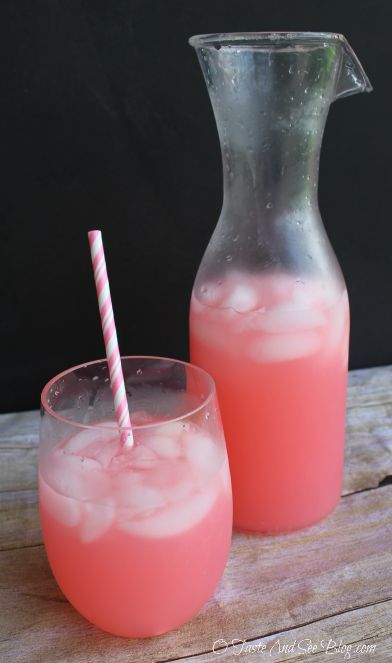 Make it by the glass or by the pitcher, adding mix to taste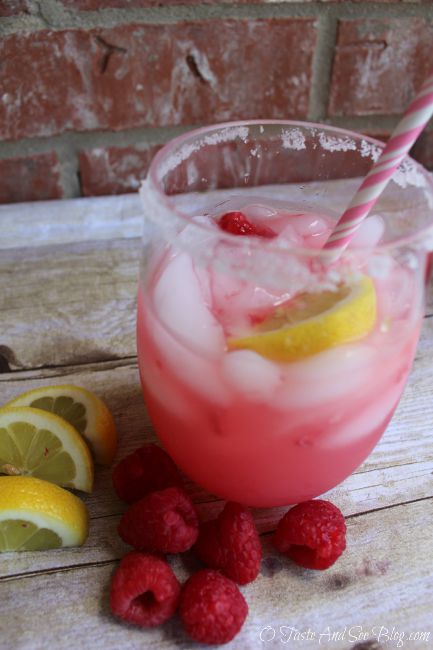 Add sugar to the rim of the glass and garnish with fresh berries and lemon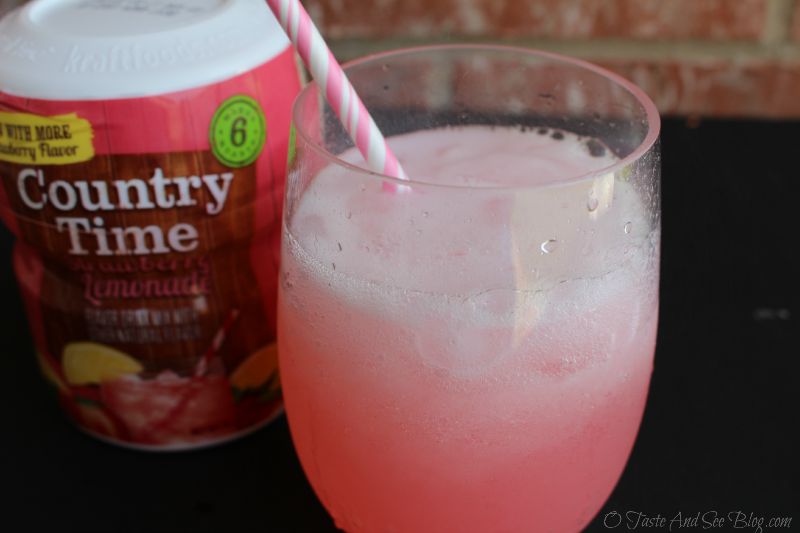 For more great summer recipes check out the Kraft Summer Recipes FREE digital cookbook!
Follow Kraft on Facebook and Twitter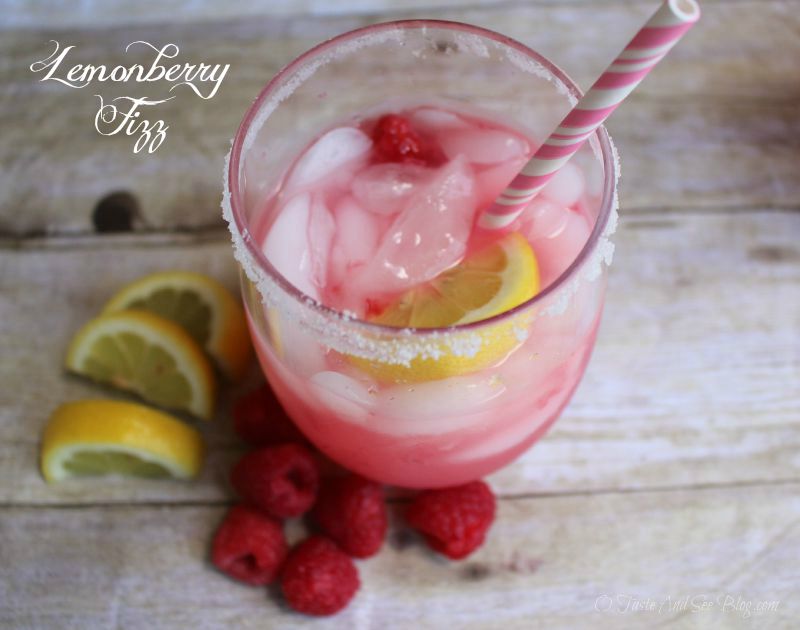 Lemonberry Fizz
2015-08-05 12:56:03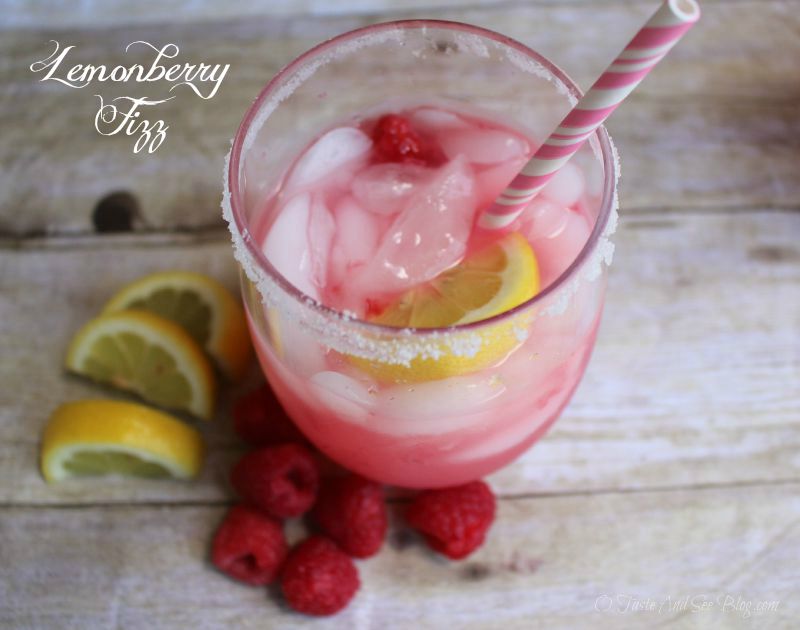 Ingredients
Country Time Strawberry Lemonade mix
Club soda (I used the Walmart brand)
Optional Garnish
Fresh fruit (strawberries, raspberries, lemons)
Sugar for rim of glass
Instructions
For 8 ounces, add about 1 1/2 rounded tablespoons of Country Time Strawberry Lemonade mix to glass
*The directions call for 1 Tbsp but the club soda seems to take a little more*
Pour over club soda, mix and add ice
Make it by the glass or by the pitcher, adding mix to taste
Add sugar to the rim of the glass and garnish with fresh berries and lemon
O Taste and See https://otasteandseeblog.com/