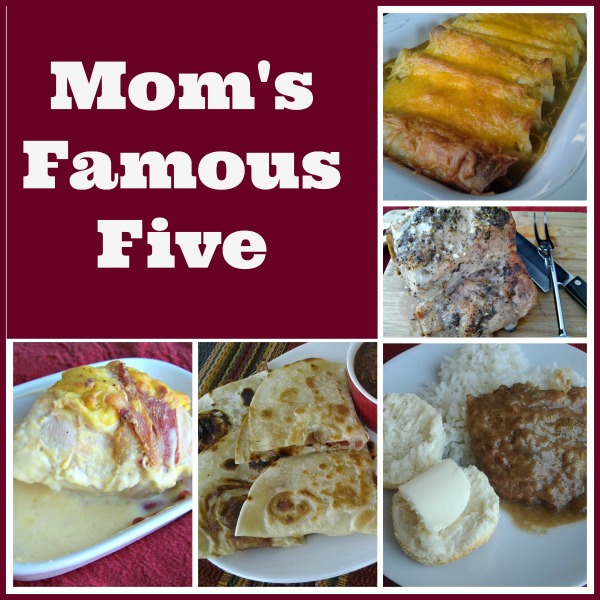 Mom's Famous Five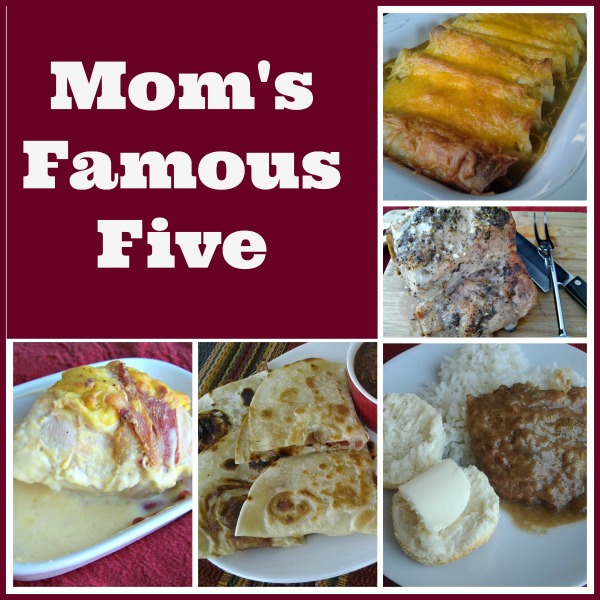 Today is my son's 13th birthday!
Since it's summer and we aren't on our typical schedule we can easily loose track of the date, which is exactly what my son did, until last week. About mid-week he must have asked someone or seen the date somewhere and in a somewhat surprised voice said, "Hey Mom, my birthday is next week!" I told him he was right and asked if he just realized that. He had.
But then, he also added, "You know it is only a few days until my birthday and I haven't seen the UPS truck here in a LONG time." (At thirteen he's caught on to the fact that we order a lot of gifts online.) I again told him he was right. What I didn't tell him was we hadn't actually ordered anything yet. We are extremely thankful for Amazon prime shipping!
As is typical of thirteen year old boys, he has a long list of things he wants to be when he grows up. Topping the list is NFL football player but the thing he talks about most is owning his own restaurant. Having spent thirteen years now in our family, he loves food as much as the rest of us. Almost every night at dinner he talks about this restaurant. He's got all sorts of plans…everything from the name of the place, to what dishes he will serve, and specials he's going to offer. He's even decided to offer a punch card so after every ten visits you get a free meal. Each person in our family (plus Grandma) has a "famous" dish he plans to serve. For example he loves his oldest sister's fried chicken so his menu will include "Ashley's Famous Fried Chicken". His other sister has her "Famous Cookies" and "Famous Fish" and my husband has "Dad's Famous Pancakes". My husband once mentioned that he could hire me to be his "chef" but his response was something to the effect of my being too old by that time…
I thought it might be fun to ask him what his Top 5 Favorites from my blog were. Here's what he said, in no particular order…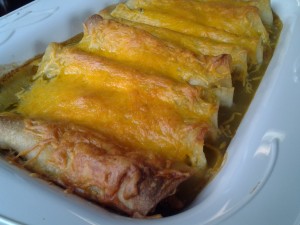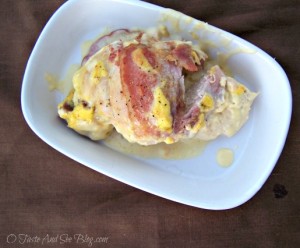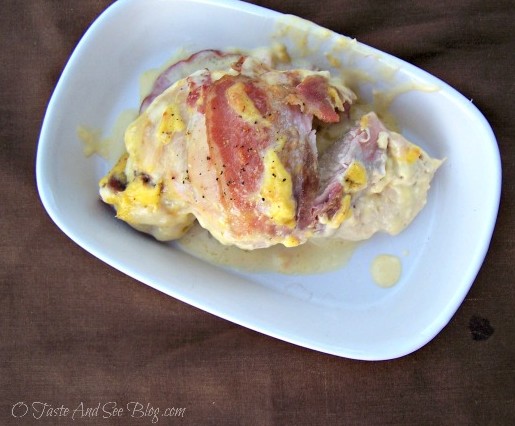 Birthday Chicken which also makes his "ugly duckling" list…
Not pretty to look at but oh so good to eat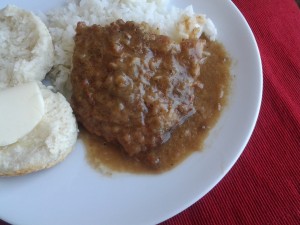 Country Style Steak…with Biscuits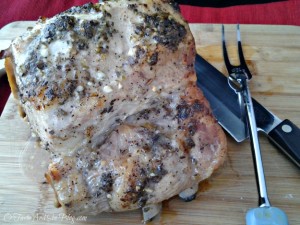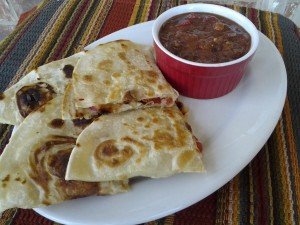 Probably typical for most boys….ALL MEAT!
Make plans to stop by and try one of Mom's Famous Five…
And DON'T forget your Punch Card!