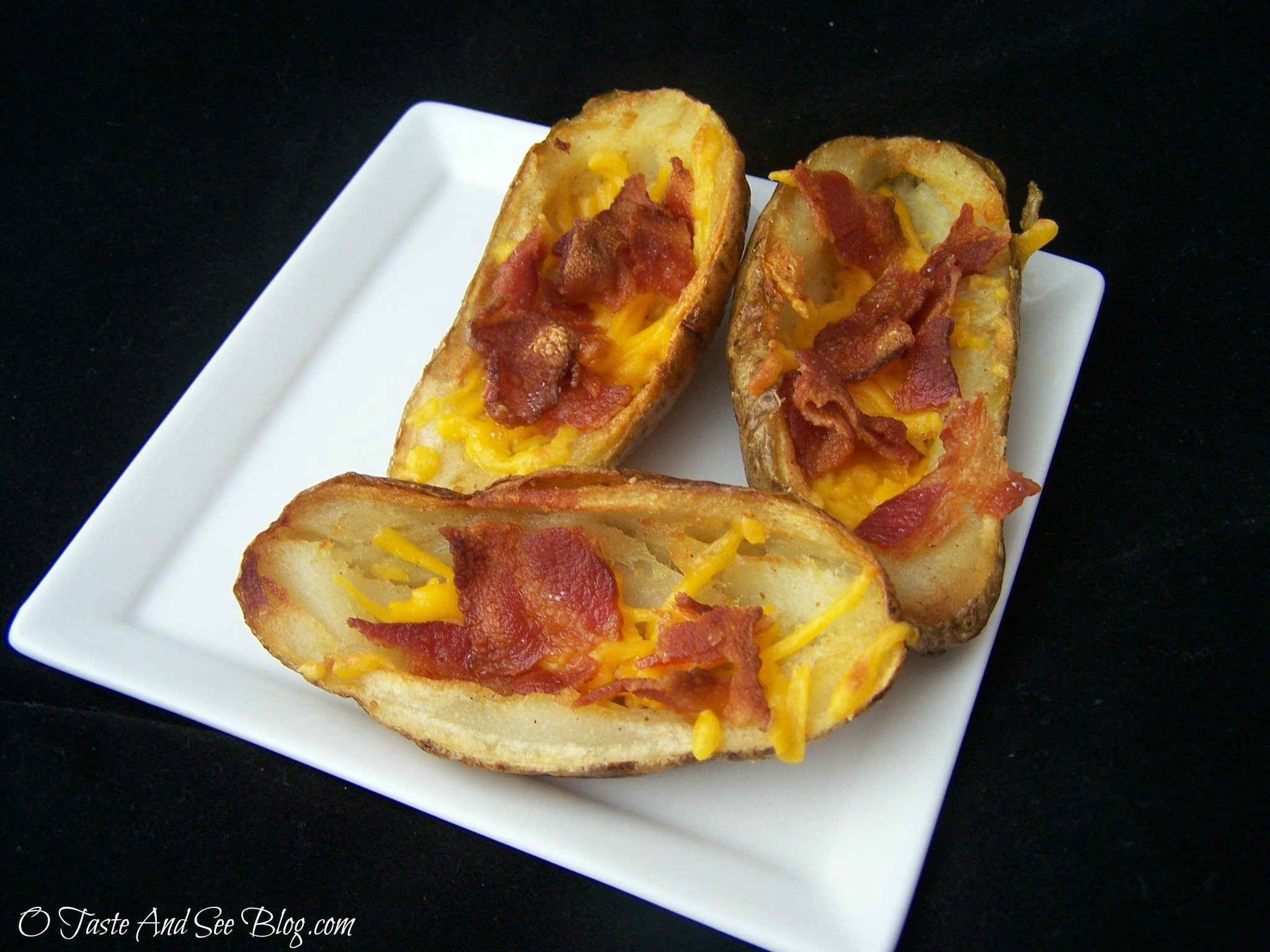 Making Appetizers at Home: Potato Skins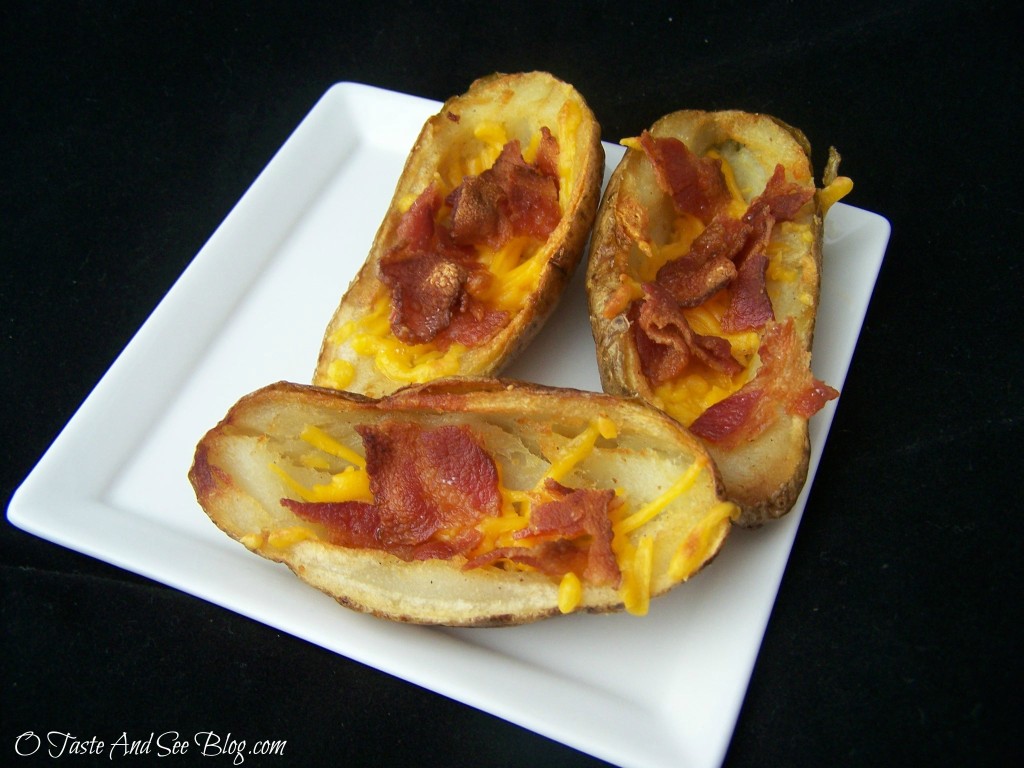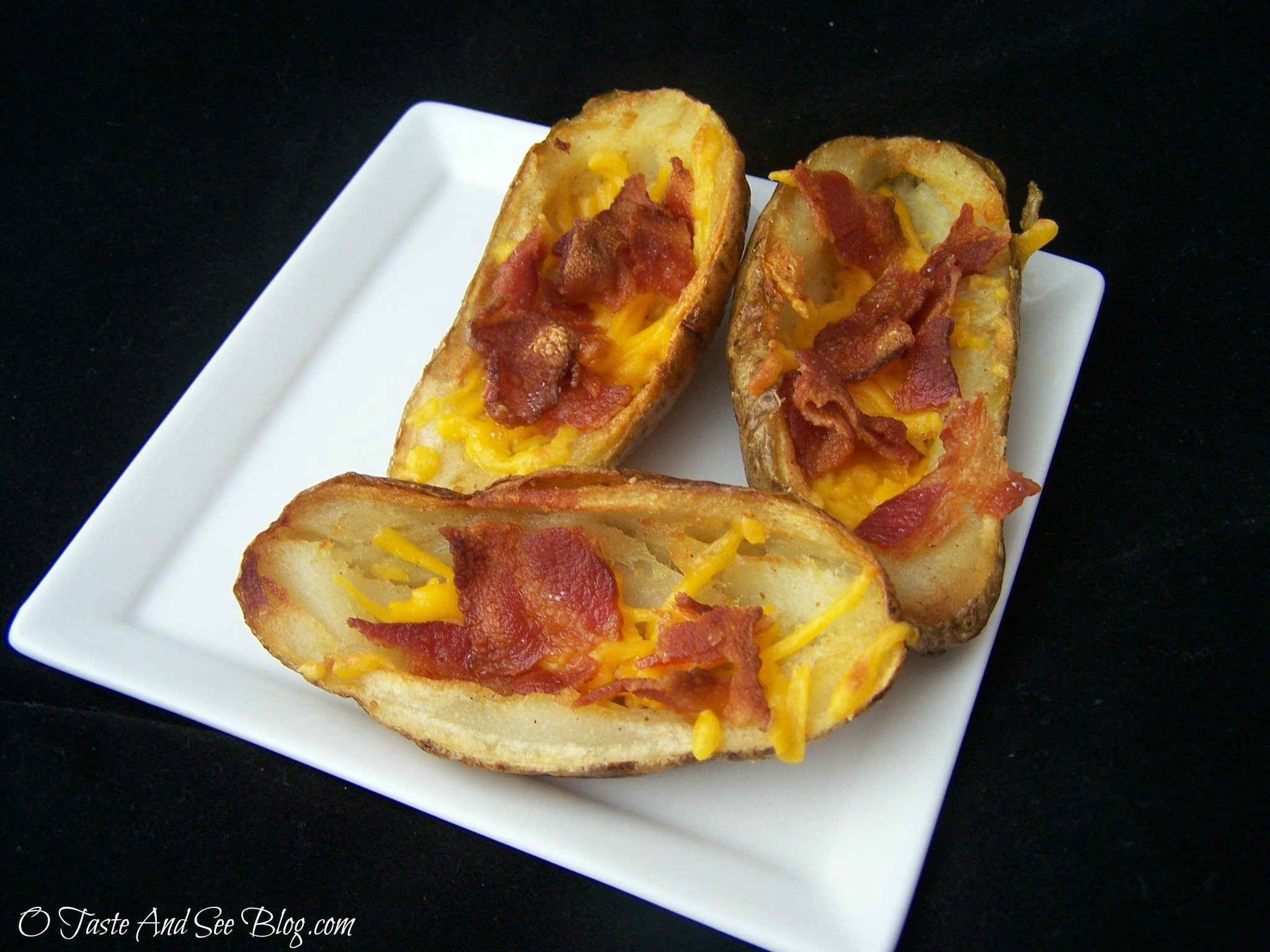 One of the great things about going out to eat….appetizers!
Appetizers are a wonderful invention! Who came up with them anyway? The French? It sounds like a "French" word, maybe? And what does it mean? I have an idea…"reason to eat something really yummy before dinner"….but only at a restaurant. What do we call it at home? "Spoiling your dinner!" That's what I tell my children when they try to get something to eat right before a meal. At a restaurant the server never tells us that, if fact he/she encourages us to get one (or two).
Many restaurants have started to market them in the frozen foods section of the grocery store but they are expensive. That's why I learned to make some of them from "scratch".
Potato skins have been a long time favorite with our family. We like to make them for ourselves or as a snack when we have company. Most everyone likes them and for those who need it, they are "gluten free". Even though there are several steps in the recipe, they aren't difficult to make, and can be made ahead.
I served these recently at the monthly Men's Meeting for our church. Everyone loved them. My husband likes them with sour cream.
Here's the Recipe:
(printable recipe card below)
Potatoes – medium work best
Cheddar cheese
Bacon
Sour Cream -optional
Wash potatoes thoroughly and bake in a 400 degree oven about an hour or until done.
While potatoes are baking cook bacon until crispy…about 1 piece per potato
Cool completely then cut in half long ways.
*If making ahead, you can stop and store them in the refrigerator after baking or after scooping out the center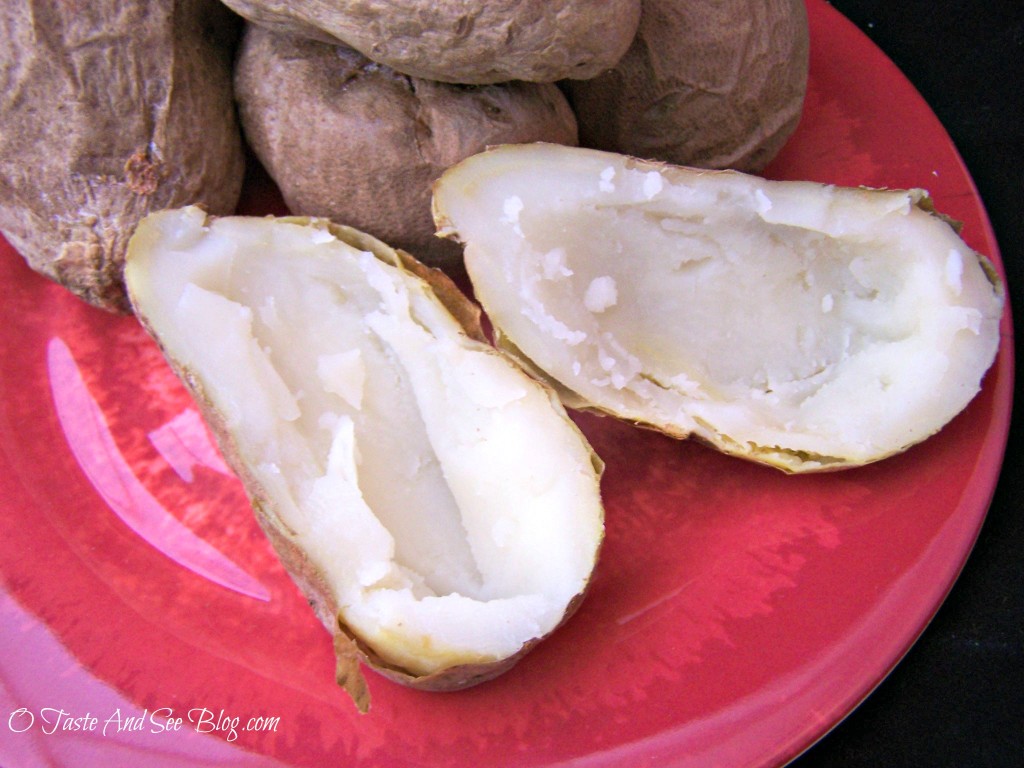 Scoop out middle of potato leaving some potato around bottom and edges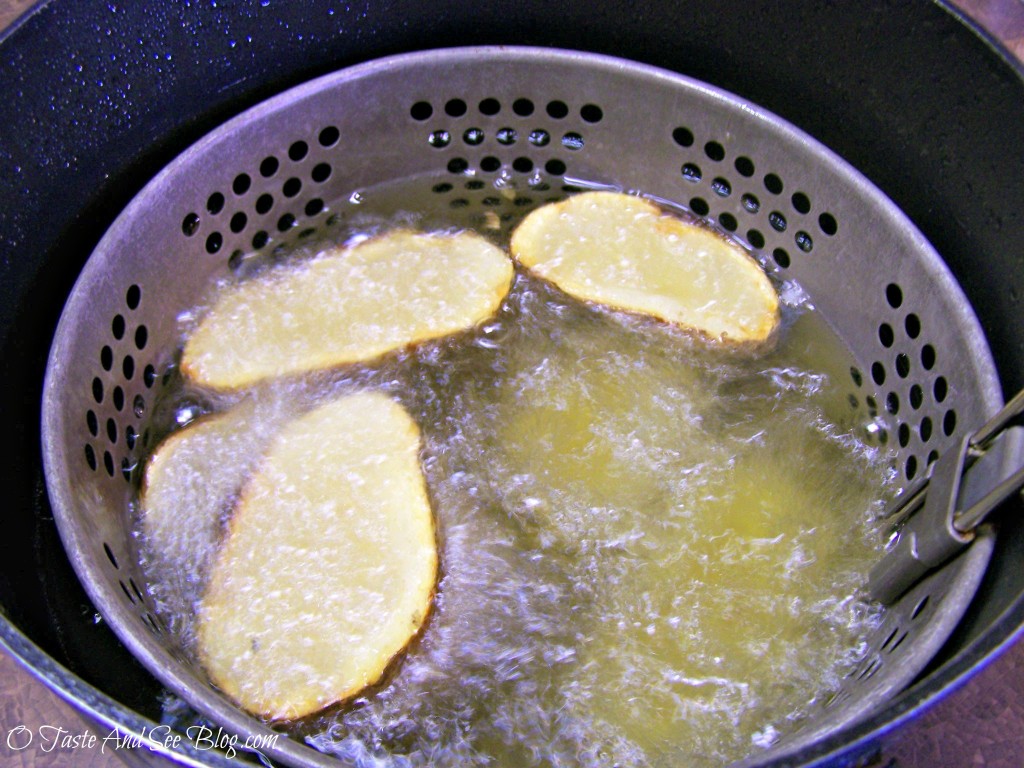 Fry potatoes in a deep fryer until golden brown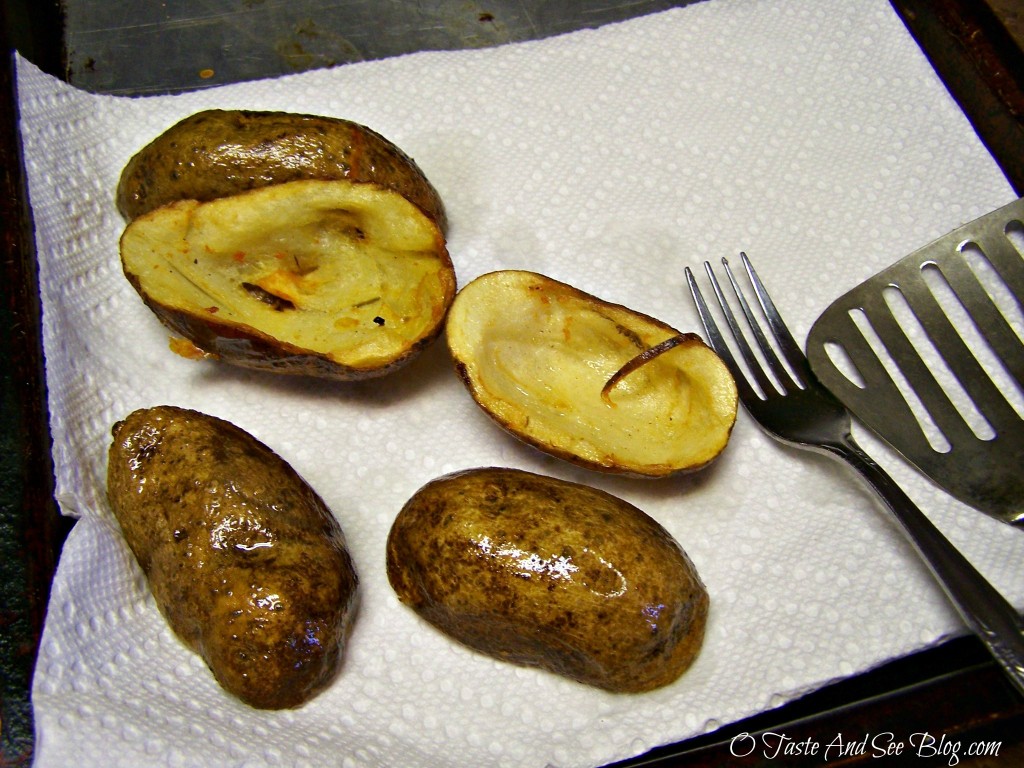 Drain on paper towels
*At this point they can be set aside until almost ready to serve or stored in the refrigerator overnight.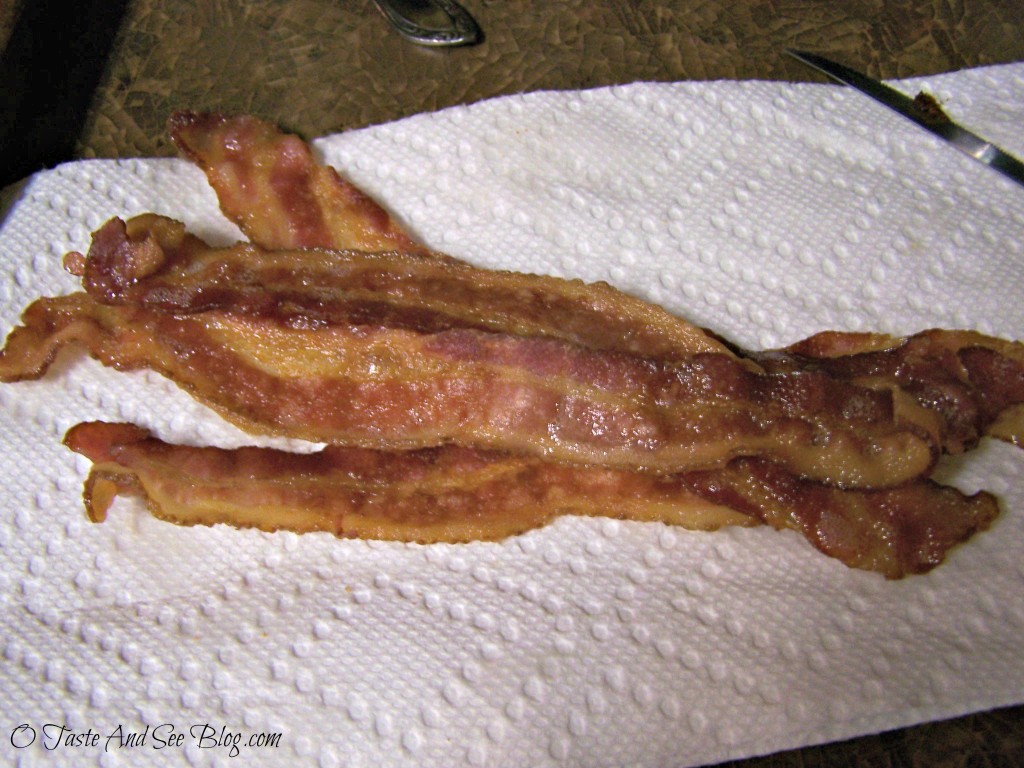 Just before serving, fill with cheddar cheese and crumbled bacon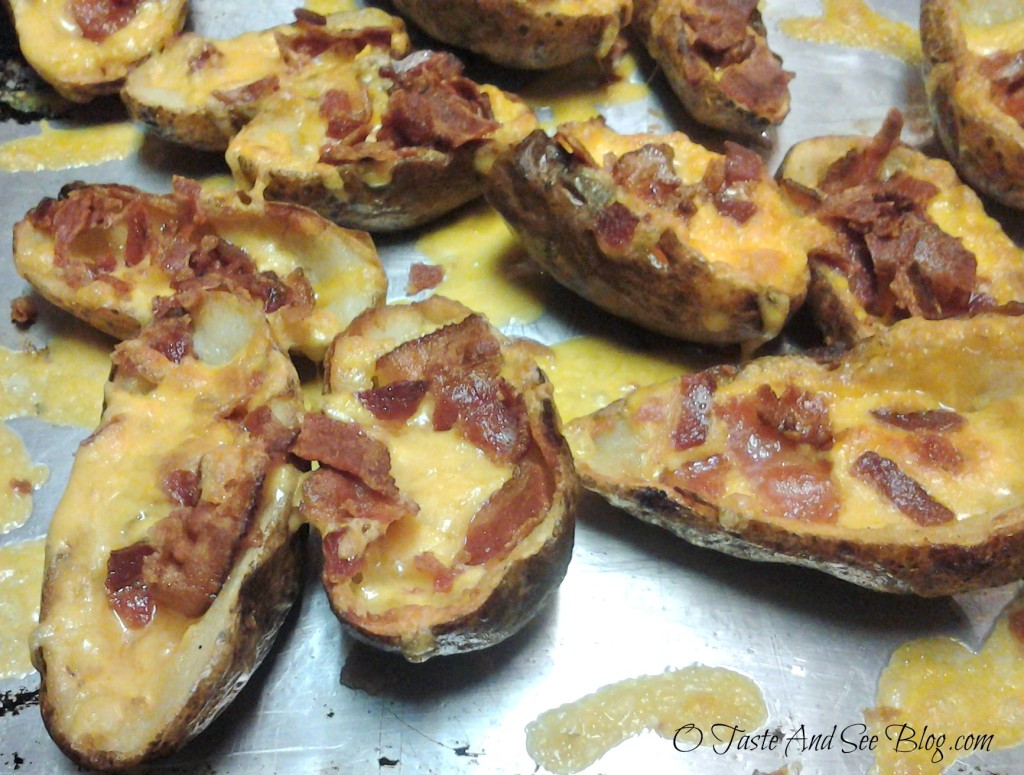 Broil until cheese is melted and bubbly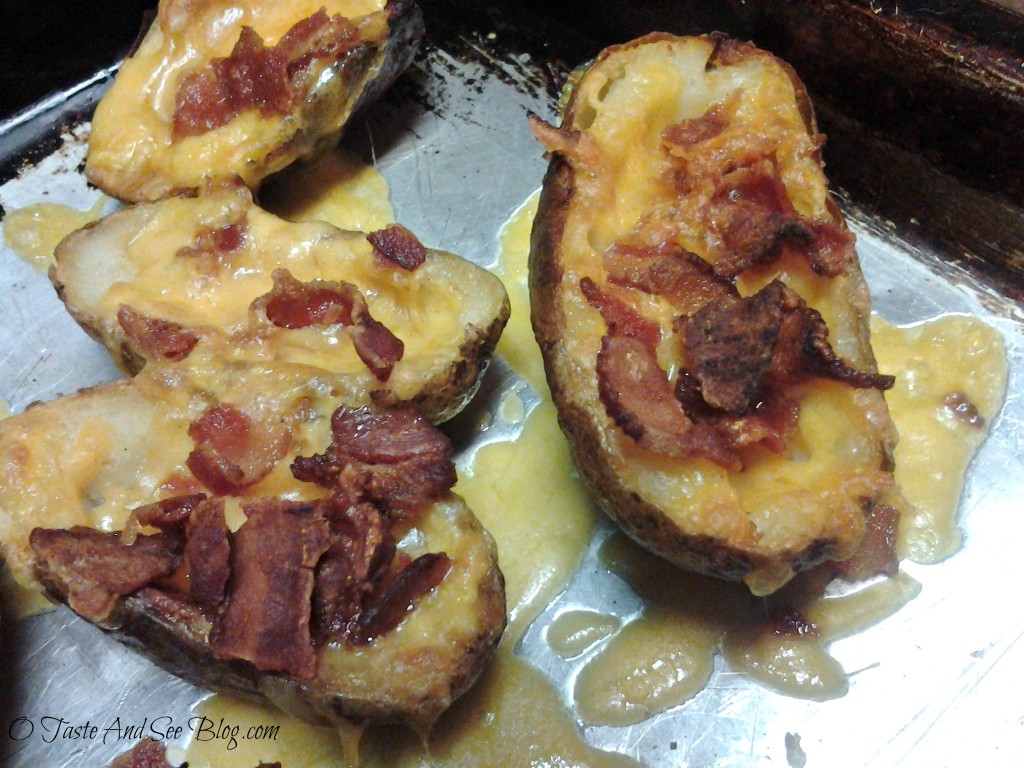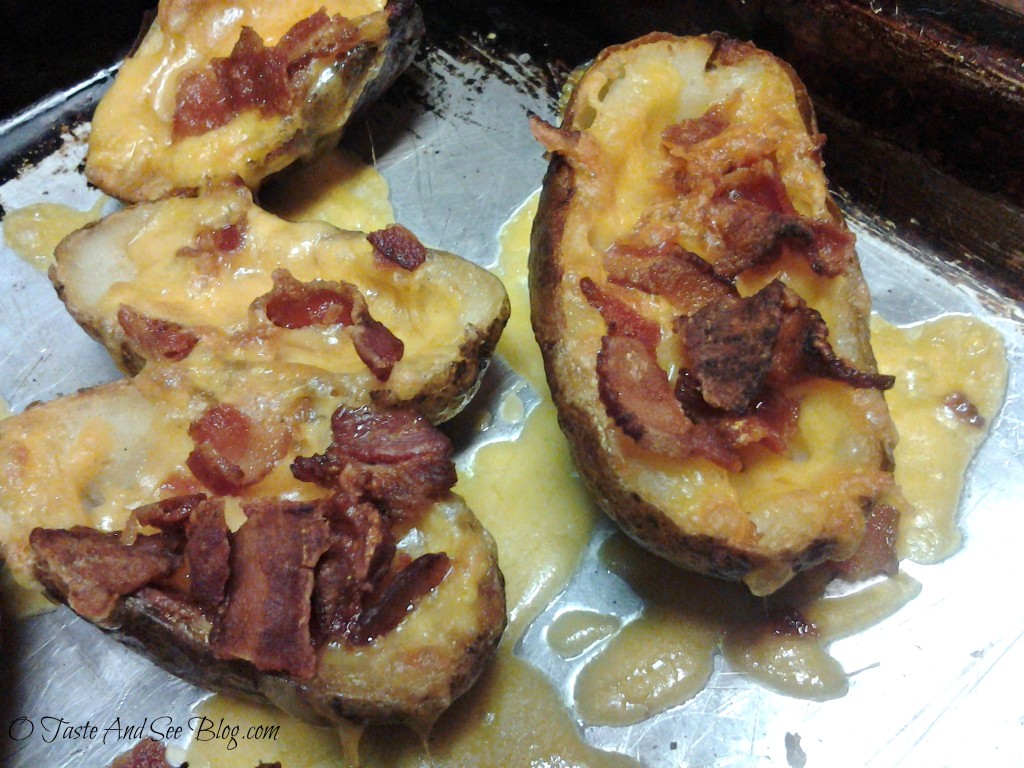 Potato Skins
2013-10-15 13:51:10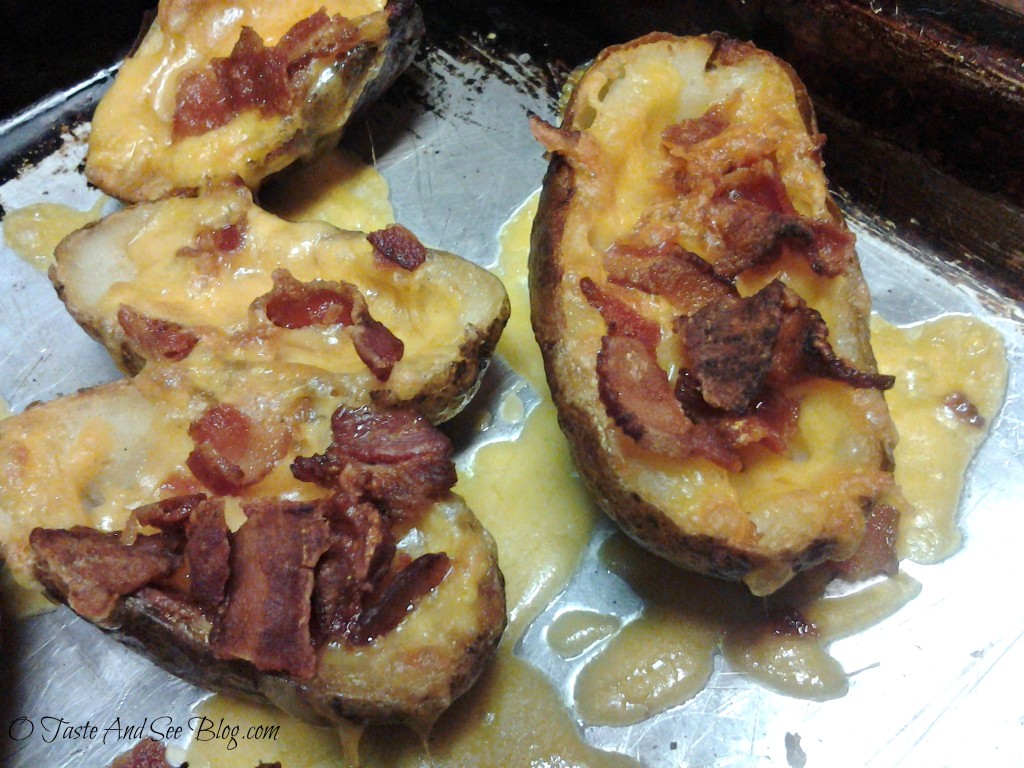 Crispy potato skins filled with cheese and bacon...just like the appetizer at many popular restaurants
Ingredients
Potatoes - medium work best
Cheddar cheese
Bacon
Sour Cream -optional
Instructions
*Wash potatoes thoroughly and bake in a 400 degree oven about an hour or until done.
While potatoes are baking cook bacon until crispy...about 1 piece per potato
*Cool completely then cut in half long ways. Scoop out middle of potato leaving some potato around bottom and edges
*Fry potatoes in a deep fryer until golden brown and drain on paper towels
Just before serving, fill with cheddar cheese and crumbled bacon
Broil until cheese is melted and bubbly
Notes
*If making ahead, you can stop and store them in the refrigerator at any of these points
O Taste and See https://otasteandseeblog.com/