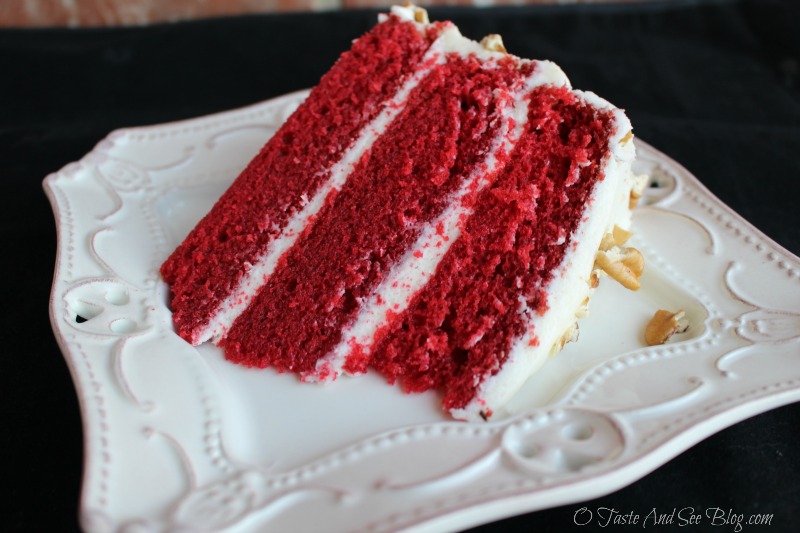 Classic Red Velvet Cake with Cream Cheese Frosting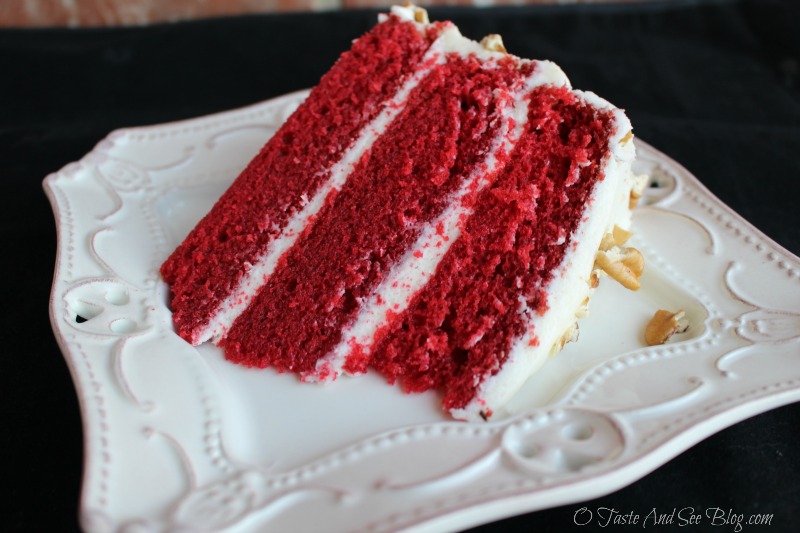 This week includes the sweetest day of the year…… Valentine's Day!
Around here, special days include special food and Valentine's Day means Red Velvet Cake. My oldest daughter has claimed it as her "signature" dessert and rightfully so, she does it very well.
I acquired this recipe shortly after my husband and I were married. A dear older lady he worked with was famous for her baked-from-scratch cakes. People would pay $20 for them. That may not sound like much now but 23 years ago in rural Georgia, that was a lot for a cake. But, everyone knew…. they were worth it!
My husband, knowing it's the ultimate compliment to any southern cook, asked for the recipe (and because he wanted more cake). Of course, she gave it to him…. because that's what southern cooks do…. share their recipes. We've been making it ever since.
It's a super moist cake with that signature "red velvet" flavor. and the perfect cream cheese icing. It's probably the best Red Velvet Cake I've ever had… but I might not be totally objective.
Here's the Recipe:
Cake:
2 cups sugar
2 cups oil
2 eggs
1 (1 oz) bottle red food coloring
2 tsp cocoa powder
1 tsp vinegar
2 1/2 cups plain flour (White Lily is the best)
1 tsp baking soda
1 tsp salt
1 cup buttermilk
1 tsp vanilla
3 (8 or 9 inch round) cake pans
Icing:
1 stick margarine – softened
8 oz cream cheese – softened
1 box (16 oz) powdered sugar
1 tsp vanilla
Optional: 1 cup chopped pecans (add to icing or use as garnish)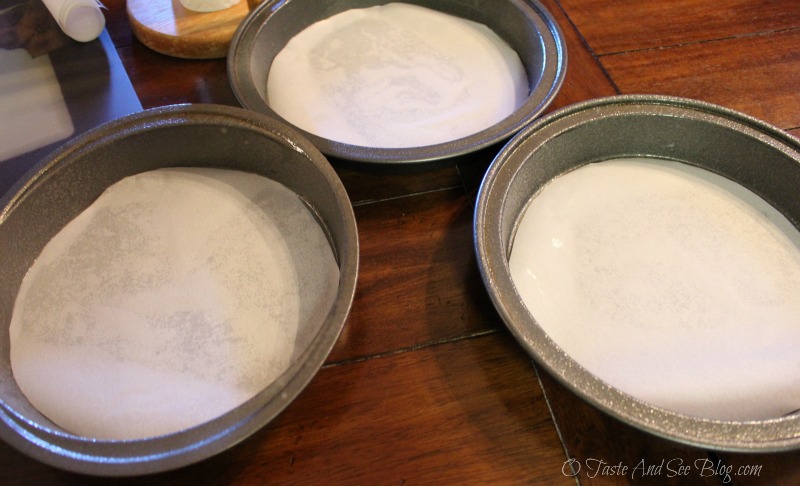 Grease and flour baking pans. If they tend to stick, line the bottom with parchment paper to fit
*I lined pans then sprayed with non-stick spray specifically for baking
Preheat oven to 350 degrees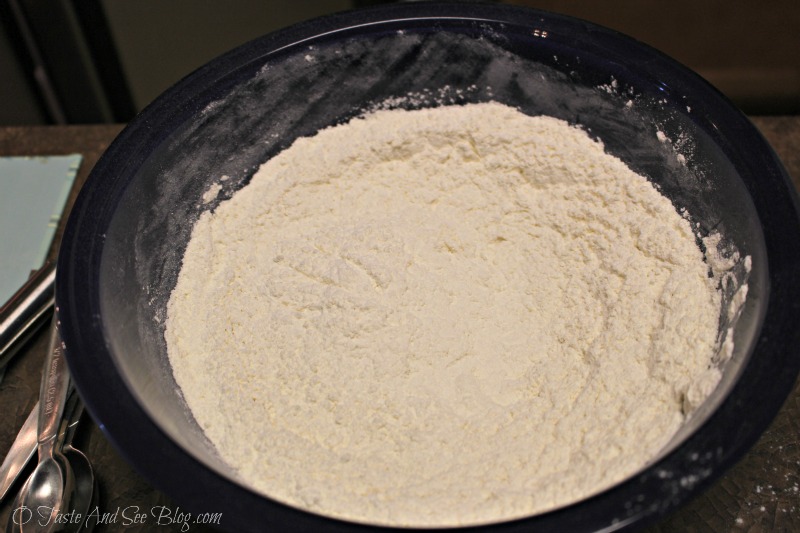 Start cake by sifting together flour, soda and salt in a medium bowl – set aside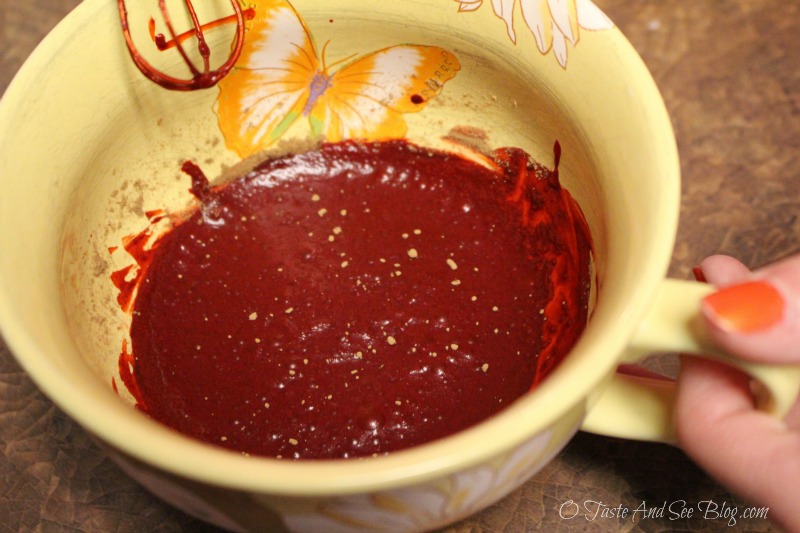 Next, mix food coloring, cocoa and vinegar in separate small bowl – set aside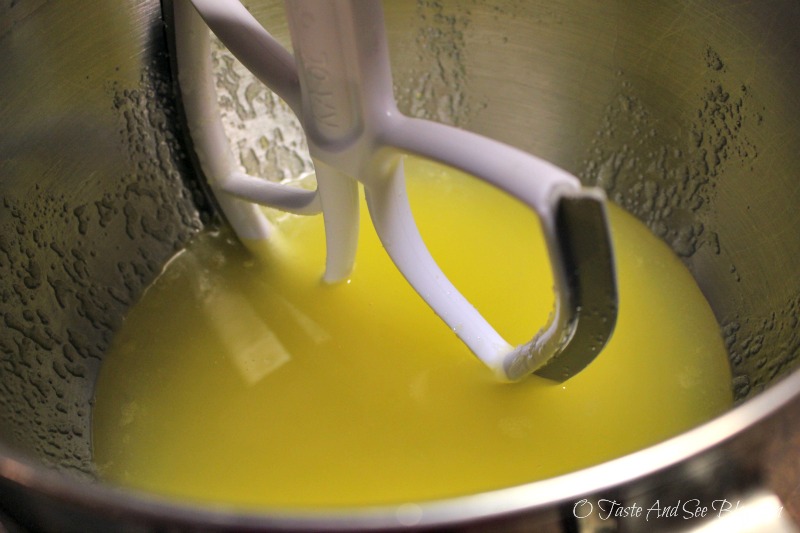 In a large mixing bowl, cream together oil and sugar with electric mixer
Add eggs and beat well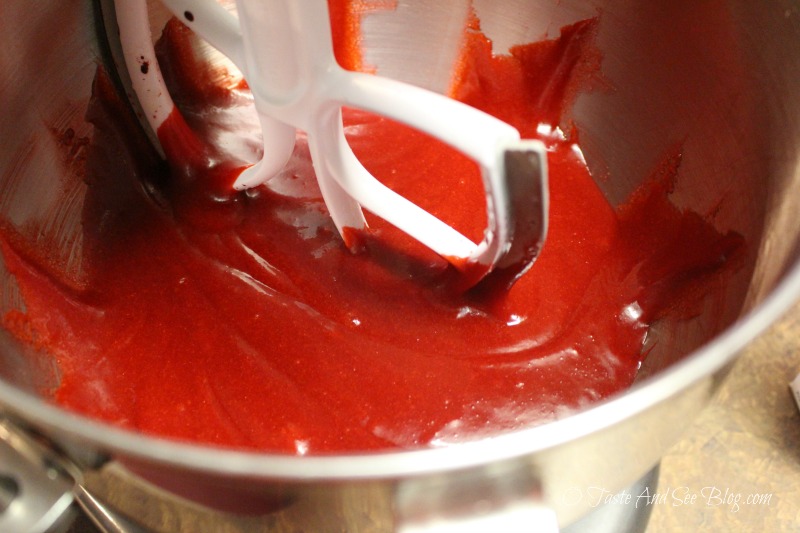 Add in cocoa mixture and beat again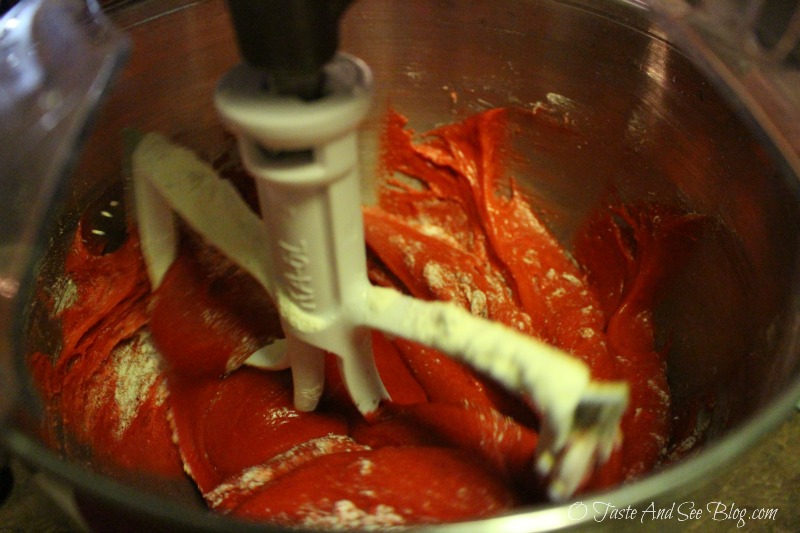 Alternate adding flour mixture and buttermilk, beating well after each addition
Finally, add vanilla and beat until combined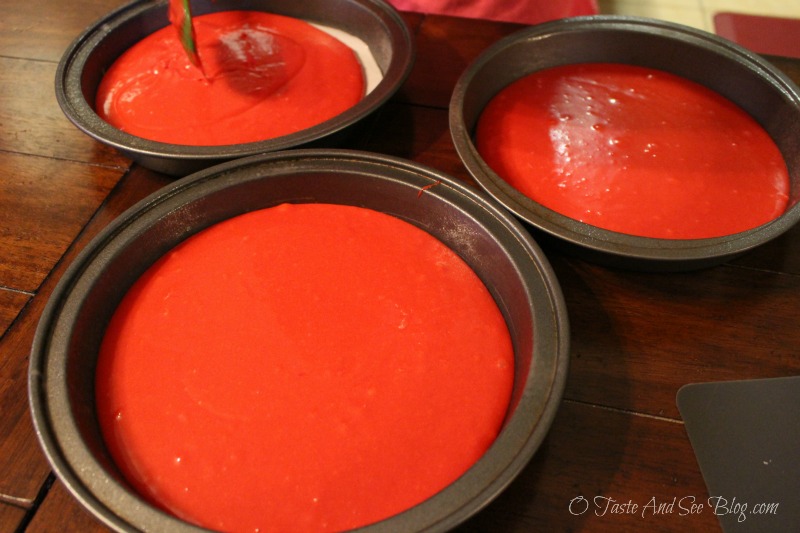 Divide mixture evenly between prepared cake pan and bake at 350 for 30 minutes or until toothpick inserted in center comes out clean
Remove from oven and cool on wire racks 10 minutes before taking out of pans
Cool completely before icing
Make Icing: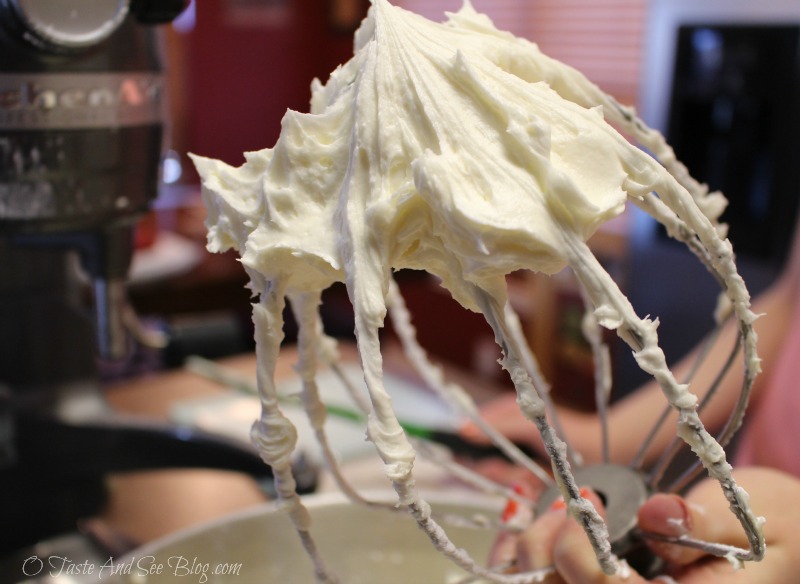 Cream margarine and cream cheese with electric mixer
Add powdered sugar and beat until smooth
Stir in vanilla and nuts (if using)
Assembly: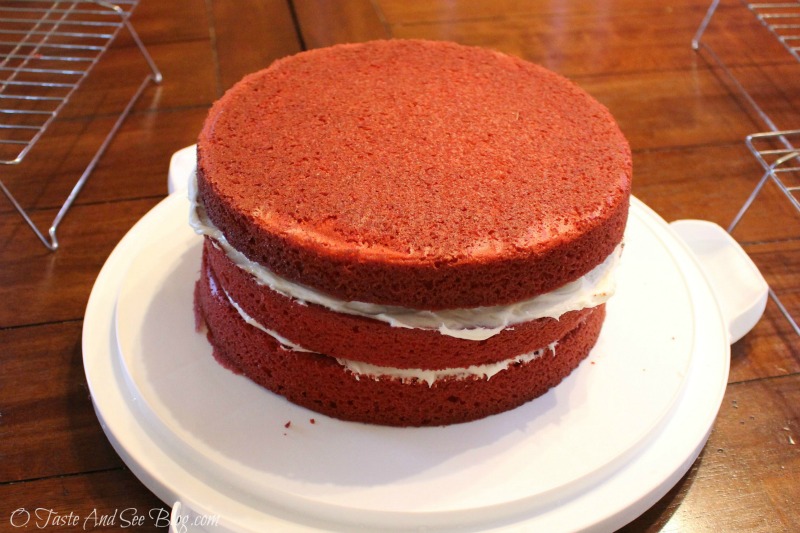 Place a layer of cooled cake on plate or cake stand
Cover with icing
Repeat with remaining layers
Cover sides and top completely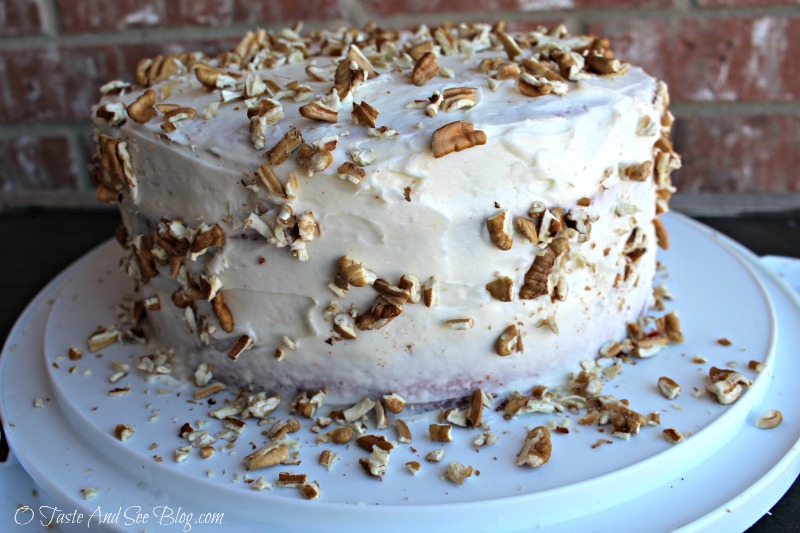 We usually add the nuts as a garnish instead of incorporating into icing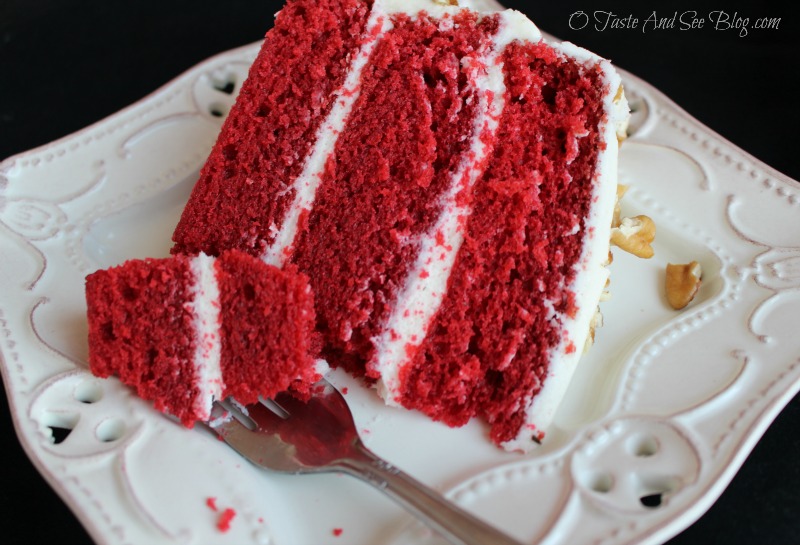 Helpful hints for baking:
Allow eggs, cream cheese and margarine to come to room temp before using
Open oven door as little as possible, use the light and window instead
Don't run in the house while baking a cake, it will make the cake fall…..at least that's what my always grandma said!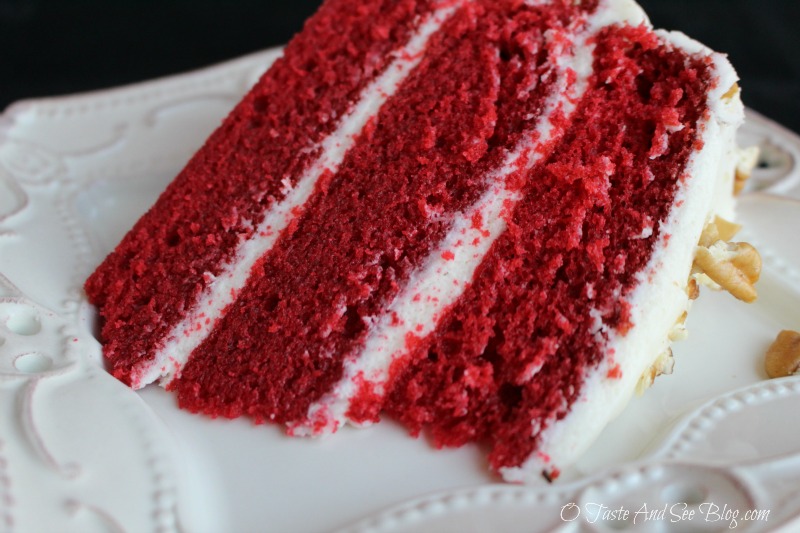 What's your favorite Valentine's Dessert?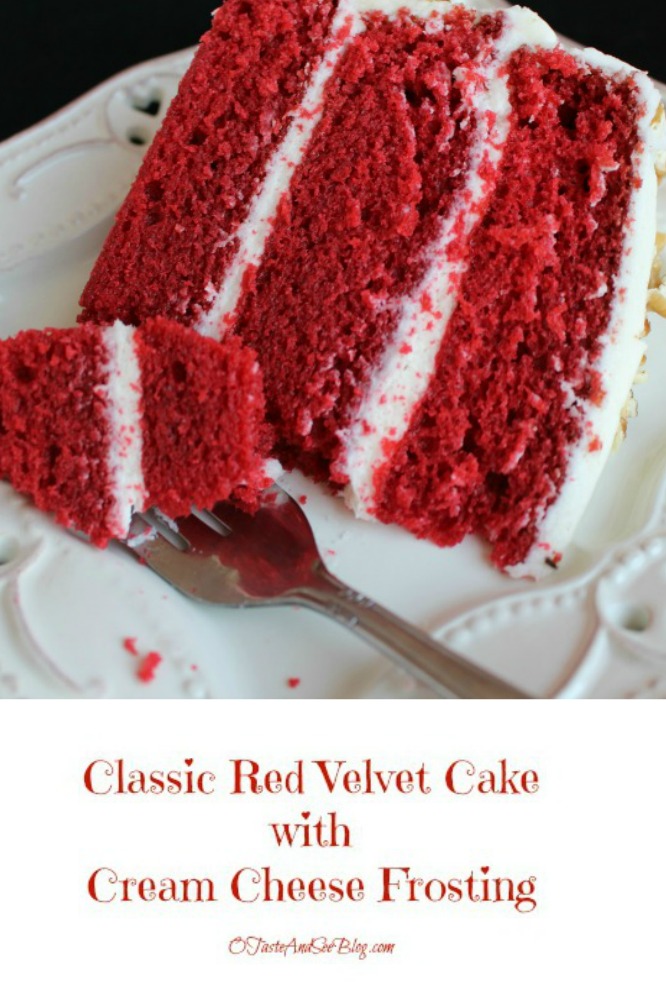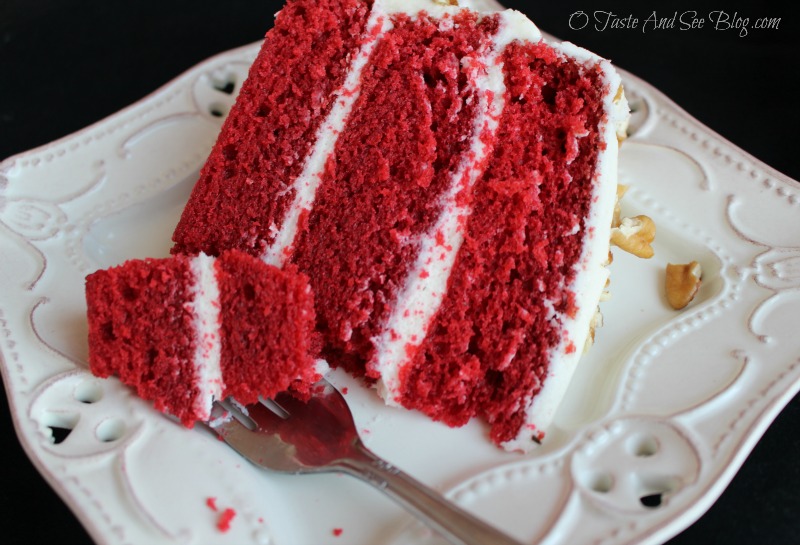 Classic Red Velvet Cake with Cream Cheese Frosting
2016-02-06 16:24:08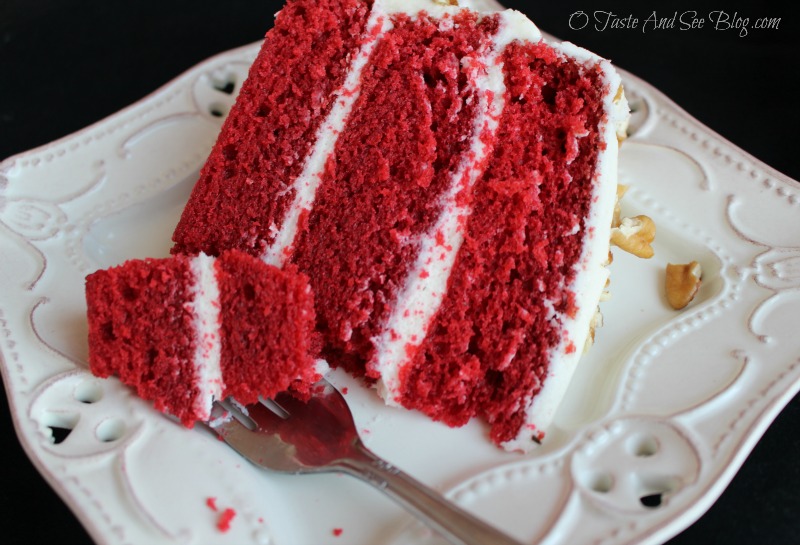 Cake
2 cups sugar
2 cups oil
2 eggs
1 (1 oz) bottle red food coloring
2 tsp cocoa powder
1 tsp vinegar
2 1/2 cups plain flour (White Lily is the best)
1 tsp baking soda
1 tsp salt
1 cup buttermilk
1 tsp vanilla
3 (8 or 9 inch) cake pans
Icing
1 stick margarine – softened
8 oz cream cheese – softened
1 box (16 oz) powdered sugar
1 tsp vanilla
Optional: 1 cup chopped pecans
Instructions
Grease and flour baking pans. If they tend to stick, line the bottom with parchment paper to fit
Preheat oven to 350 degrees
Start cake by sifting together flour, soda and salt in a medium bowl- set aside
Next, mix food coloring, cocoa and vinegar in separate small bowl – set aside
In a large mixing bowl, cream together oil and sugar with electric mixer
Add eggs and beat well
Add in cocoa mixture and beat again
Alternate adding flour mixture and buttermilk, beating well after each addition
Finally, add vanilla and beat until combined
Divide mixture evenly between prepared cake pan and bake at 350 for 30 minutes or until toothpick inserted in center comes out clean
Remove from oven and cool on wire racks 10 minutes before taking out of pans
Cool completely before icing
Make Icing
Cream margarin and cream cheese with electric mixer
Add powdered sugar and beat until smooth
Stir in vanilla and nuts (if using)
Assembly
Place a layer of cooled cake on plate or cake stand
Cover with icing
Repeat with remaining layers
Cover sides and top completely
Helpful hints for baking
Allow eggs, cream cheese and margarine to come to room temp before using
Open oven door as little as possible, use the light and window instead
Don't run in the house while baking a cake, it will make the cake fall….. at least that's what my grandma said!
Total time includes time for cake to cool
O Taste and See https://otasteandseeblog.com/