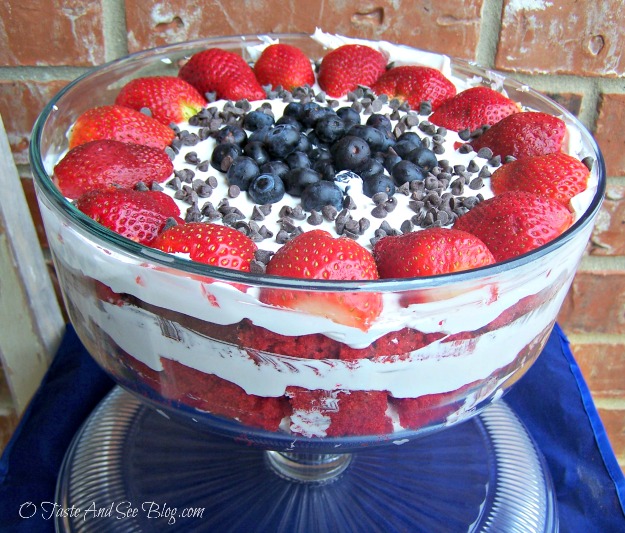 Red Velvet Trifle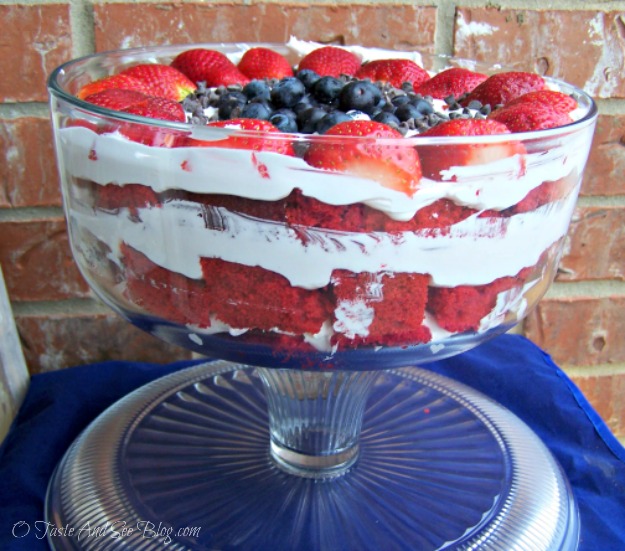 Trifle – Turning Disaster into Delicious!
Have you ever made a cake (or other dessert) and it just didn't turn out right. It was still going to taste great but for whatever reason it looked terrible? Maybe it stuck to the pan, feel apart when you were trying to serve it or for some other reason it was a "visual disaster".
That's exactly what happened to us when we attempted to make a Red Velvet Cake (from scratch) for Valentine's Weekend. Both my daughter and I have made this cake many times. But this time, here's how it came out of the pan…or should I say didn't come out?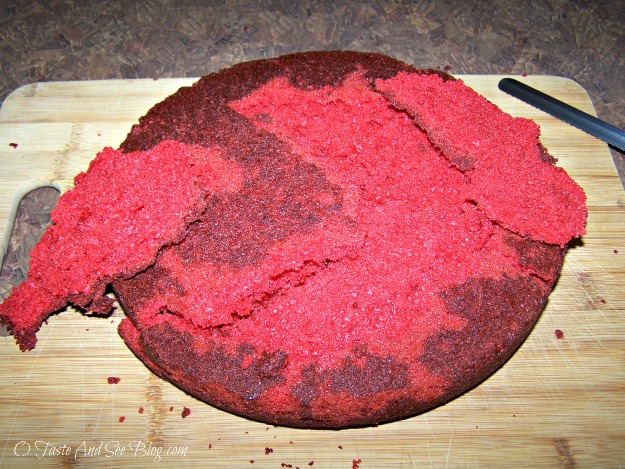 It stuck! Half the bottom was left behind as we turned it onto the cooling rack.
If it had only been one layer we could have put it on the bottom and covered it up, but it wasn't. All three layer looked like this! Now what? This cake was supposed to go with us to church for a festive Valentine's dessert.
After a brief moment of disappointment (and mild panic) I remembered a story my mother-in-law once told me….
Many years ago they were at a friends house for dinner, I think with several people. My mother-in-law was in the kitchen helping the hostess prepare to serve dessert (cake or pie…I can't remember) As the hostess began to dish it up, she ran into a snag similar to ours. Her dessert fell apart, but instead of "freaking out" she got out pretty glasses, layered the "ruined" dessert with ice cream or whipped cream into the glasses, served it with a smile and the rest of her guests never knew. It tasted wonderful and looked beautiful!
Making individual servings wouldn't work for us…but what about the same idea in a giant version? All we needed was some Cool Whip!
Here's the Recipe:
Red Velvet Cake (homemade or cake mix)
Cool Whip – 16 oz
strawberries and blueberries for garnish
mini chocolate chips
trifle bowl or other large glass bowl
This idea can be done with any flavor cake…It can also be made "on purpose".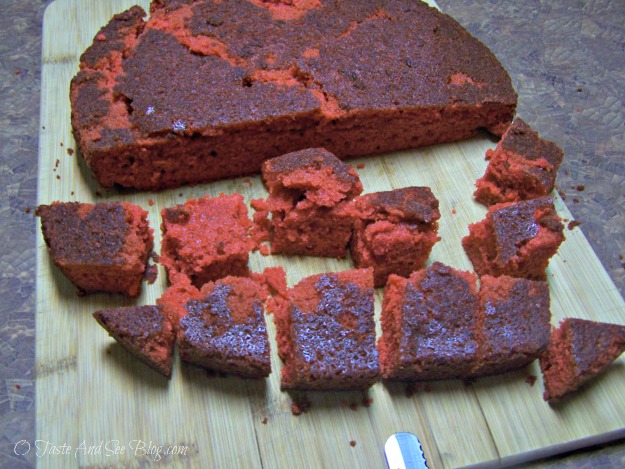 Cut cake into 1 inch squares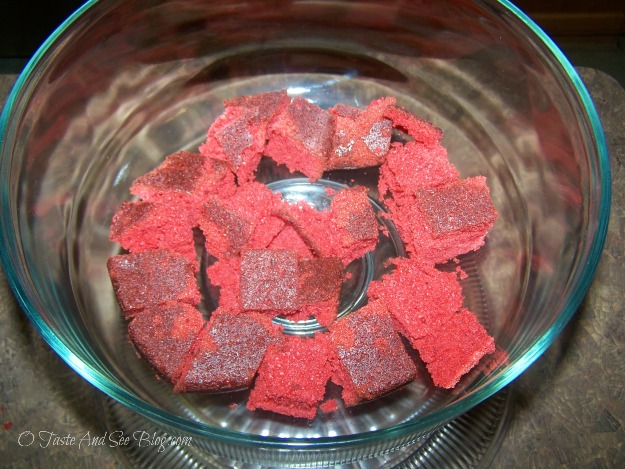 Place in bottom of bowl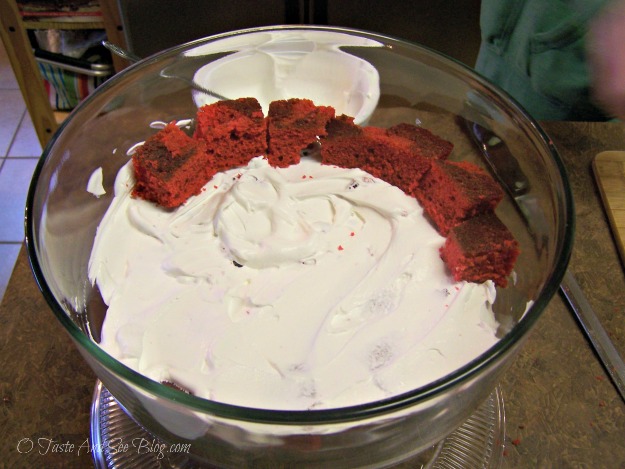 Cover with Cool Whip
Sprinkle with chocolate chips (we didn't do this but we will next time)
Continue to layer cake and Cool Whip, ending with Cool Whip
Cut strawberries in half and arrange around the outer edge
Garnish center with blueberries and chocolate chips
Or make your own unique design

Looked great…Tasted even better!

What's your best dessert "save"?
This post linked to: Create, Link, Inspire, Let's Get Real Friday Linkup, and Pin Me Link Party.
Red Velvet Trifle featured at: Super Saturday Afternoon Tea and The Makers Link Party
Red Velvet Trifle
2014-02-21 03:55:55
Ingredients
Red Velvet Cake (homemade or cake mix)
Cool Whip - 16 oz
strawberries and blueberries for garnish
mini chocolate chips
trifle bowl or other large glass bowl
Instructions
Cut cake into 1 inch squares
Place in bottom of bowl
Cover with Cool Whip
Sprinkle with chocolate chips
Continue to layer cake and Cool Whip, ending with Cool Whip
Cut strawberries in half and arrange around the outer edge
Garnish center with blueberries and chocolate chips
Notes
Any flavor cake could be used
O Taste and See https://otasteandseeblog.com/