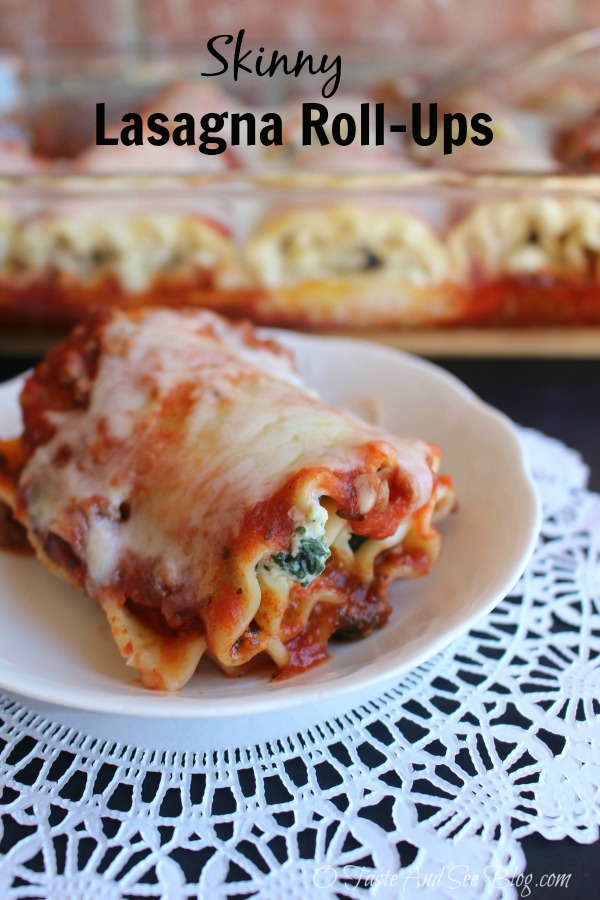 Skinny Lasagna Roll Ups
Today's recipe for Skinny Lasagna Roll Ups is a lighter version of a favorite comfort food.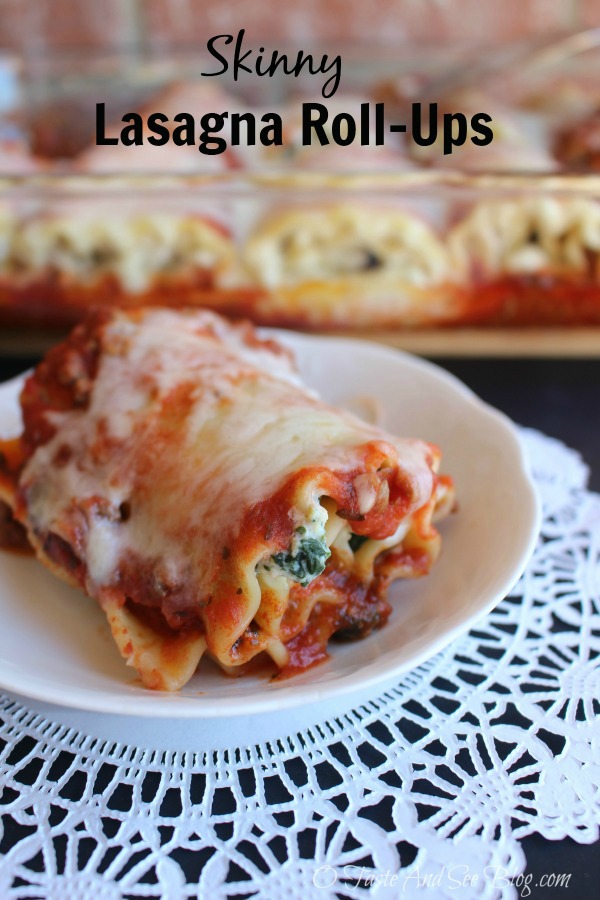 Who loves lasagna? WE DO!! Ok, maybe the better question should be….who doesn't love lasagna?
However, as good as it is, lasagna can be a high calorie meal. This recipe for Skinny Lasagna Roll Ups is simple to make, has built in portion control and A LOT less calories….AND still tastes great!
The meatless version is only about 225 calories per roll. I added about 4 oz of 80/20 ground beef to my sauce, which only increased the calories per serving to about 250.
Here's the Recipe:
9 lasagna noodles
10 oz frozen spinach – thawed and drained
15 oz Light Ricotta Cheese
1/2 c grated Parmesan cheese
1 egg
2 cups prepared spaghetti sauce (your favorite)
9 Tablespoons part skin Mozzarella cheese
1/2 tsp Italian seasoning
salt and pepper to taste
Optional: 4 oz lean ground beef – cooked and drained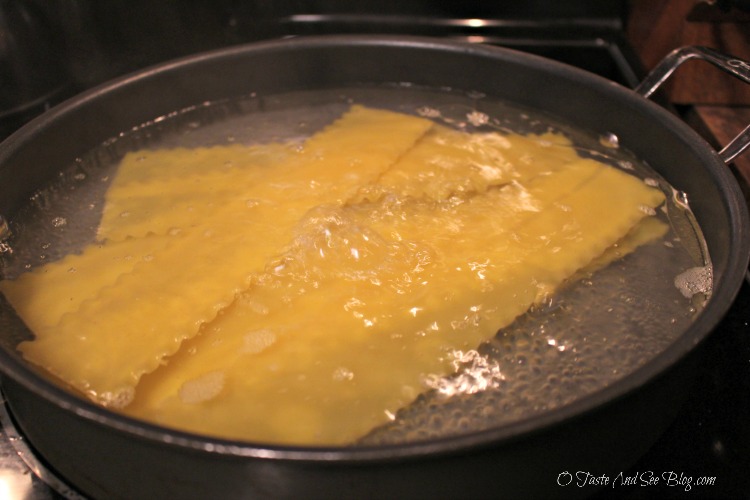 Preheat oven to 350
Boil noodles until done, about 10 minute (I used a large, deep skillet since I wasn't boiling a lot of noodles)
*I added salt to the water when boiling the noodles (since they were really the only thing that needed it) then didn't add any to the rest of the dish*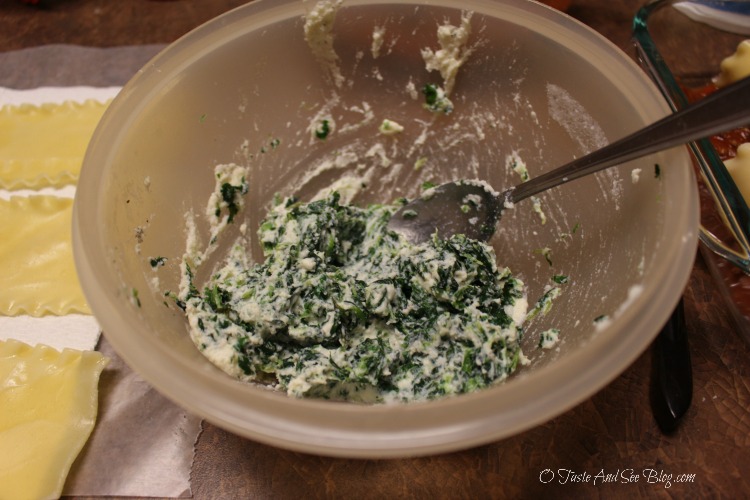 Remove noodles and drain on paper towels
In a medium bowl, combine Ricotta, Parmesan, spinach, egg, Italian seasoning and salt and pepper
*I added a sprinkle of pepper and no salt*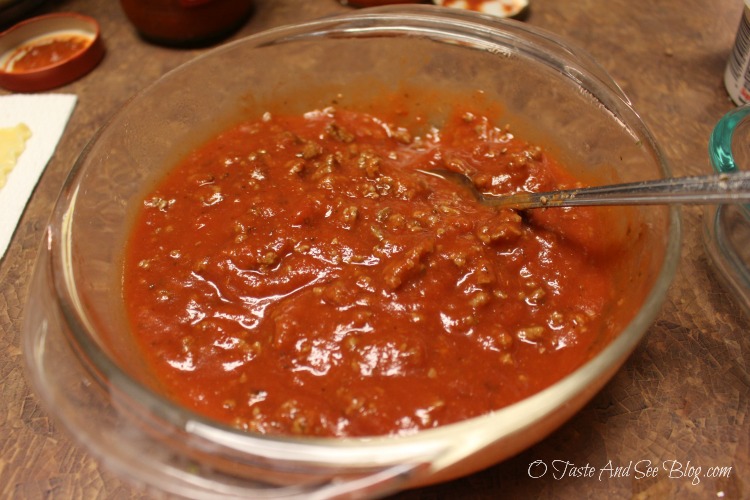 *If using meat, mix meat and sauce together

Spread about 1/3 cup of mixture onto each noodle
Roll noodles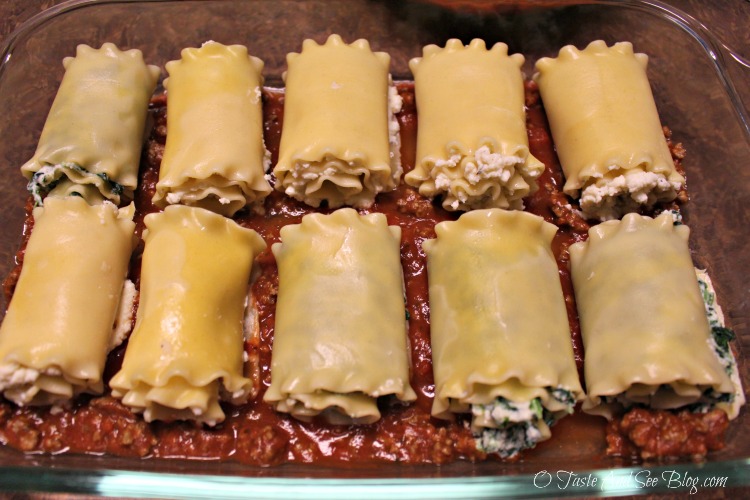 Spread 1 cup of sauce in bottom of 9 x 13 pan
Place rolled noodles in pan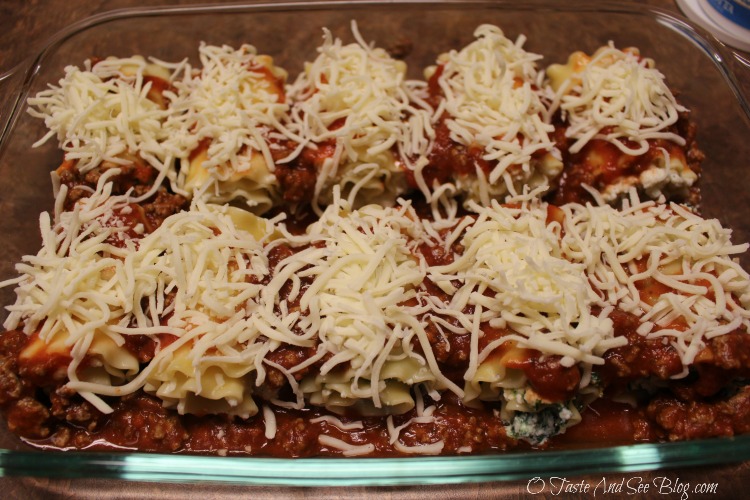 Top with remaining cup of spaghetti sauce
Place 1 Tbsp of Mozzarella cheese on top of each noodle.
*Topping each roll with only a tablespoon of cheese really helps with the calories. Usually, I just pile it on…which is great but adds a lot of calories. I was very surprised at how "cheesy" this dish was despite cutting back on the cheese. Placing each tbsp of cheese directly on top of each roll is key.*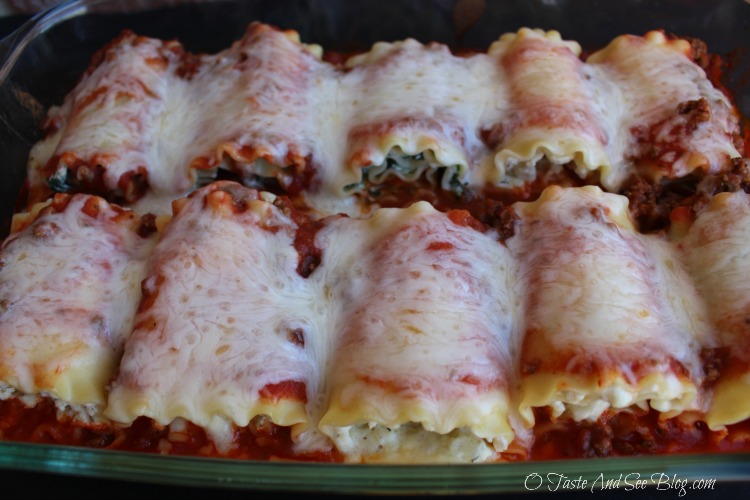 Cover with foil and bake at 350 for about 40 minutes or until heated through and cheese is melted
*Make sure foil isn't touching the food or the cheese will stick and you'll lose all that yummy goodness when you remove it*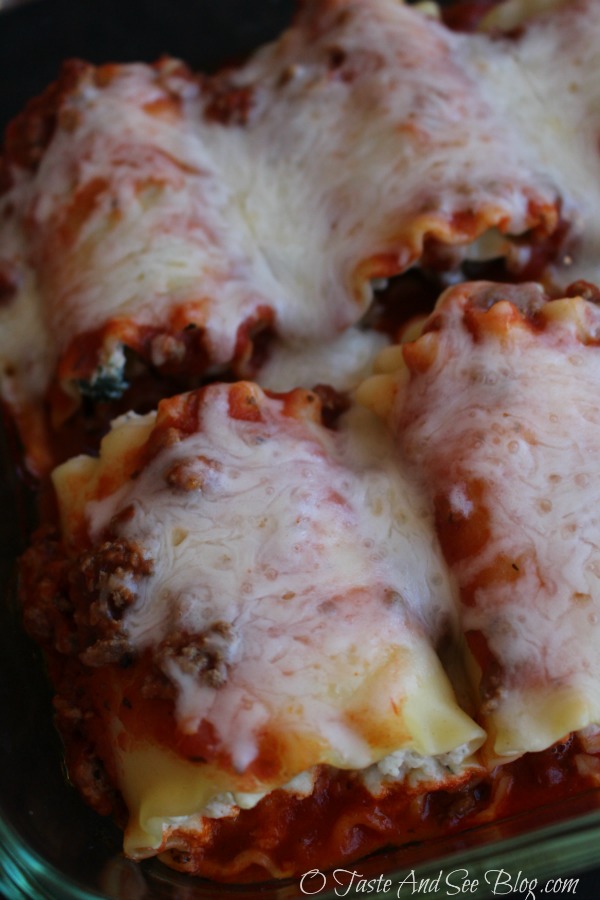 What's your favorite "skinny" dish?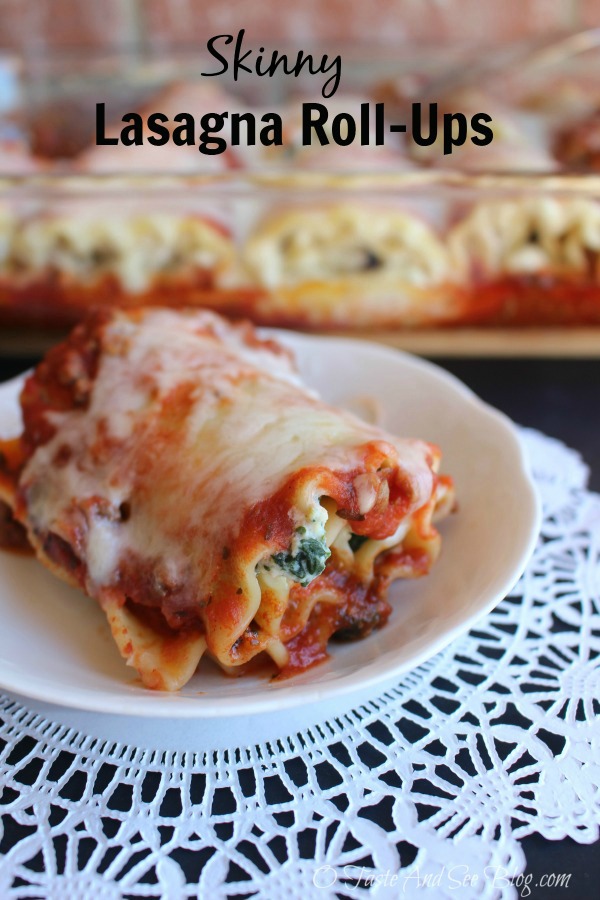 Skinny Lasagna Roll Ups
2016-06-21 11:45:57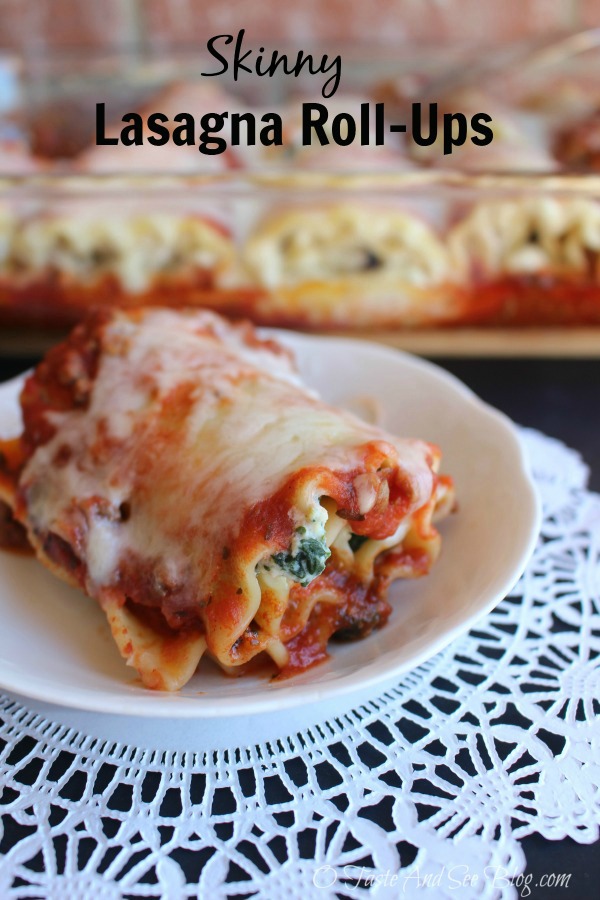 Serves 9
Ingredients
9 lasagna noodles
10 oz frozen spinach – thawed and drained
15 oz Light Ricotta Cheese
1/2 c grated Parmesan cheese
1 egg
2 cups prepared spaghetti sauce (your favorite)
9 Tablespoons part skin Mozzarella cheese
1/2 tsp Italian seasoning
salt and pepper to taste
Optional: 4 oz lean ground beef – cooked and drained
Instructions
Preheat oven to 350
Boil noodles until done, about 10 minute (I used a large, deep skillet since I wasn't boiling a lot of noodles)
Remove noodles and drain on paper towels
In a medium bowl, combine Ricotta, Parmesan, spinach, egg, Italian seasoning and salt and pepper
*I added a sprinkle of pepper and no salt*
*If using meat, mix meat and sauce together
Spread about 1/3 cup of mixture onto each noodle
Roll noodles
Spread 1 cup of sauce in bottom of 9 x 13 pan
Place rolled noodles in pan
Top with remaing cup of spaghetti sauce
Place 1 Tbsp of Mozzarella cheese on top of each noodle
Cover with foil and bake at 350 for aobut 40 minutes or until heated through and cheese is melted
Notes
I added salt to the water when boiling the noodles (since they were really the only thing that needed it) then didn't add any to the rest of the dish
*Topping each roll with only a tablespoon of cheese really helps with the calories. Usually, I just pile it on…which is great but adds a lot of calories. I was very surprised at how "cheesy" this dish was despite cutting back on the cheese. Placing each tbsp of cheese directly on top of each roll is key.*
*Make sure foil isn't touching the food or the cheese will stick and you'll loose all that yummy goodness when you remove it*
O Taste and See https://otasteandseeblog.com/