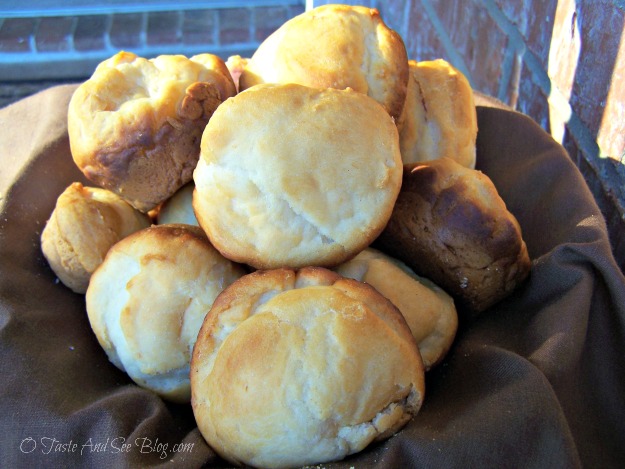 Spoon Rolls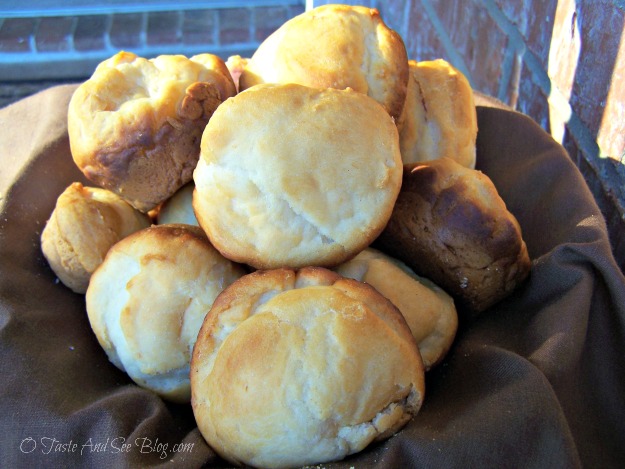 There's nothing like a good, hot, homemade roll to complete a meal
Homemade bread of any kind is wonderful! The problem is….I'm not that great at it. In fact, if there's homemade bread at our house it's usually because my husband and daughter have spent a Saturday together making it.
Another drawback for me, in the bread making process, is the time and attention it takes. That's why these rolls are perfect for me! They are made from ingredients I always have, take five minutes to mix, and rise in the refrigerator – without any attention from me! It just doesn't get any easier than that. I always make them for holidays but also at other times. These rolls are light and fluffy and go well with big or heavy meals. They need three hours in the frig so there's a little planning involved, but they can still be made after lunch and served at dinner. The recipe makes about eighteen and they're not great left over, but they don't all have to be baked at the same time. The batter will last in the frig for several days so I make small batches at a time and we have fresh, hot, homemade rolls without a lot of fuss.
Here's the Recipe:
(Printable version below)
4 cups self-rising flour
2 cups lukewarm water
1 package dry yeast (or 2 1/4 tsp)
1/4 cup sugar
3/4 cup shortening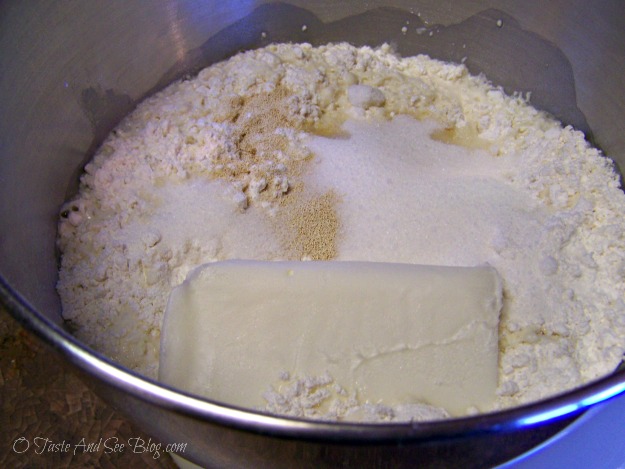 Measure all ingredients into the bowl of a stand mixer, adding water last
*I keep a canister of "loose" yeast in the freezer, so I always have it on hand*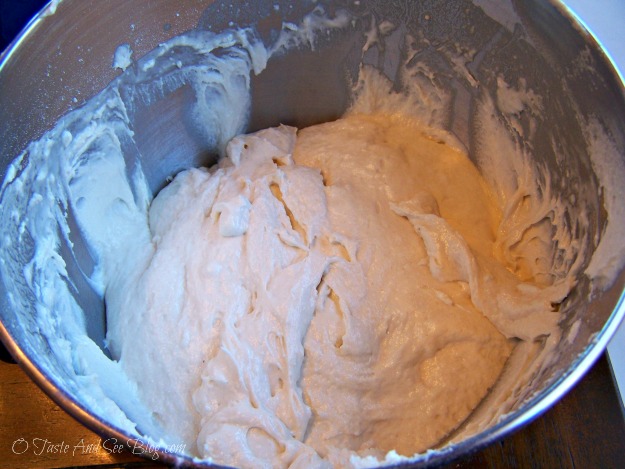 Mix, starting on low to avoid splatter
Increase speed and mix until smooth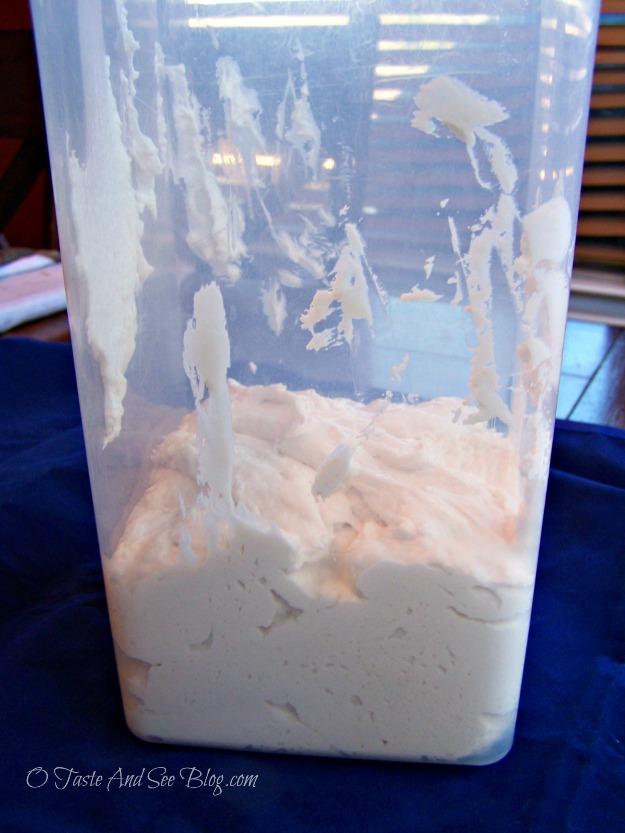 Transfer batter to a large airtight container and place in frig for at least 3 hours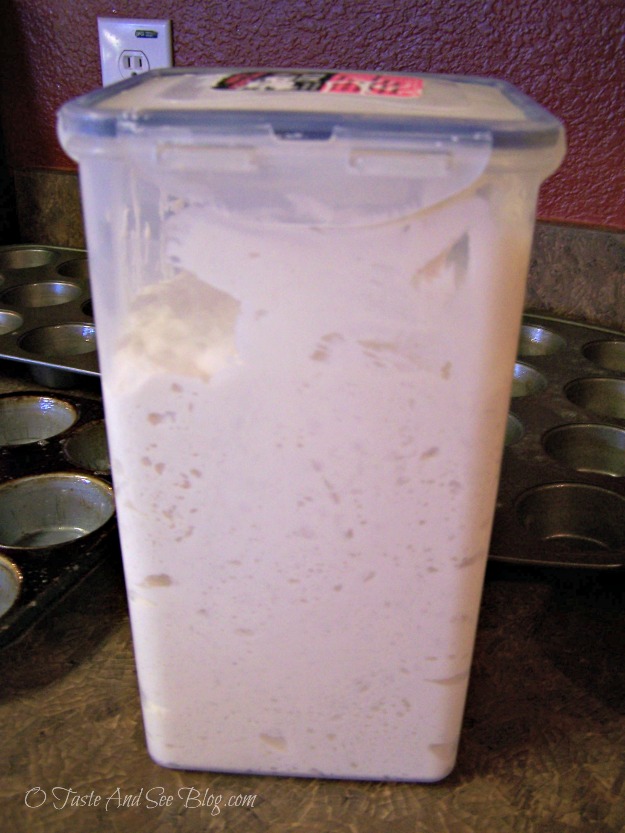 It rises a lot, so make sure your container has plenty of room.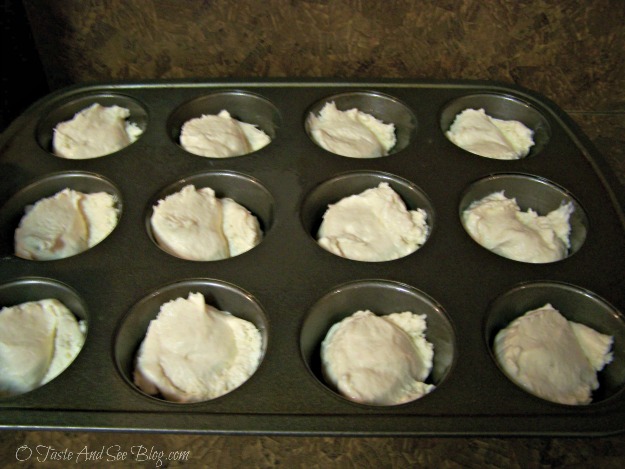 When ready to bake:
Pre-heat oven to 400 degrees and spray muffin tin with cooking spray
"Spoon" batter into tin, about half full
**That's where the name "Spoon Rolls" comes from
Bake about 15 minutes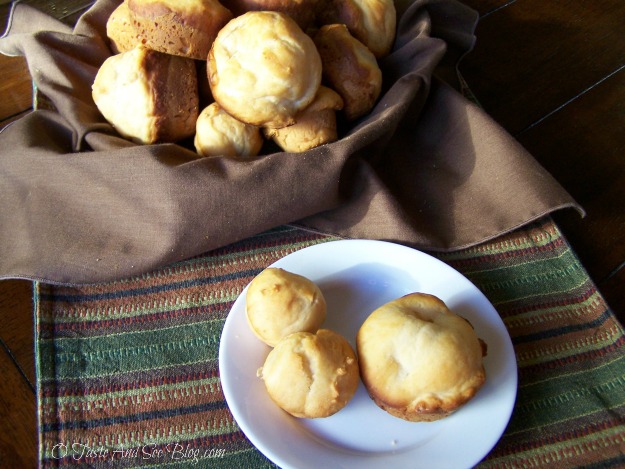 I baked some in mini muffin tins for the smaller children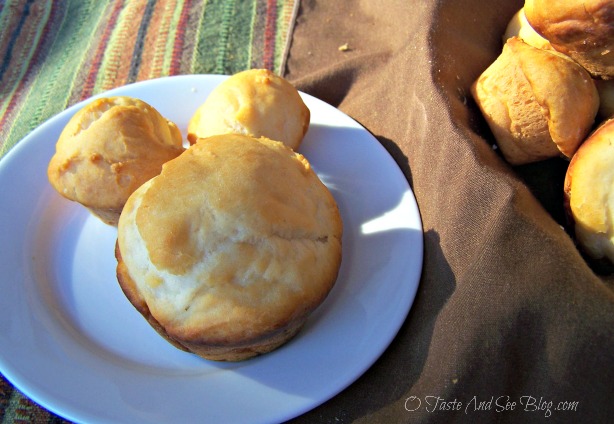 Coming Soon…Serving them for Breakfast!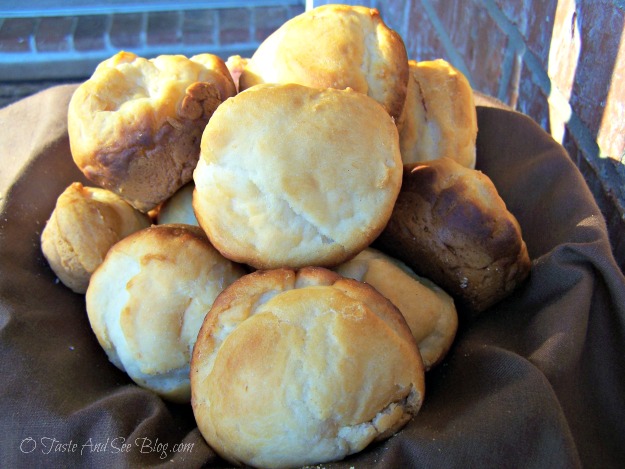 Spoon Rolls
2013-12-03 12:11:05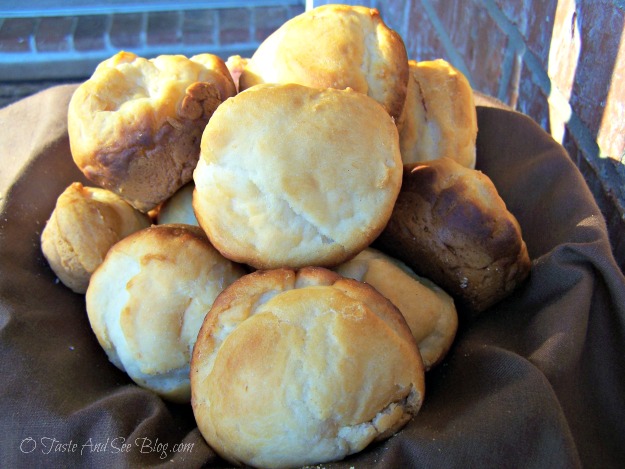 Easy Homemade Rolls with very little "hands-on" time
Ingredients
4 cups self-rising flour
2 cups lukewarm water
1 package dry yeast (or 2 1/4 tsp)
1/4 cup sugar
3/4 cup shortening
Instructions
Measure all ingredients into the bowl of a stand mixer, adding water last
Mix, starting on low to avoid splatter
Increase speed and mix until smooth
Transfer batter to a large airtight container and place in frig for at least 3 hours
When ready to bake
Preheat oven to 400 degrees and spray muffin tin with cooking spray
"Spoon" batter into tin, about half full
Bake about 15 minutes
Notes
To have yeast on hand, I keep a canister of "loose" yeast in the freezer. It stays good for a very long time.
It rises a lot, so make sure your container has plenty of room
O Taste and See https://otasteandseeblog.com/