Sugar Free Strawberry Pie
This one's for you, Ashley!
Ok, first a disclaimer: This Sugar Free Strawberry Pie should be more appropriately called "No Sugar Added" Strawberry Pie. The strawberries, of course, contain some natural sugar and the pie crust probably does as well.
Strawberry Pie is one of our family's all-time favorite summer desserts! It's quick and easy as well as being one of "Grandma's Recipes". (For those who may not know, Grandma is my MIL and I features several of her recipes here) My daughter reminded me recently (because she was looking for it) that the recipe WAS NOT on the blog.
While I am sharing the "Sugar-Free" version of this recipe, originally it wasn't. In fact, it is a copycat recipe of Shoney's Strawberry Pie…if any of you are old enough to remember Shoney's or Big Boy, as they were called in some places.
One of the best things about this pie is….it doesn't taste sugar-free! So, it's the perfect dessert for dieters, diabetics and those of us who aren't currently counting sugar or carbs. I have made this for several friends who are diabetic and gotten rave reviews. My dad (who is also diabetic) requests it often, because he has a terrible "sweet tooth".
I love the versatility of this recipe. The Cook & Serve sugar-free pudding can often be difficult to find but if you don't need it, simply substitute regular. If strawberries aren't in season, use other seasonal fruit…as long as you can find a matching Jello. For example, right now peaches are on sale, so use fresh peaches and peach Jello. The sugar-free options are a bit limited because of the Jello flavors…other than that, the "sky's the limit"!
Here's the Recipe:
**Very Important: You MUST get the Cook & Serve pudding. Instant WILL NOT work. Locally, the ONLY place I find the Sugar-Free Cook & Serve is at Walmart**
"No-Sugar Added" Version
Sugar Free Strawberry Jello (.3 oz box)
Sugar Free Cook and Serve Vanilla Pudding (.8 oz box)
Strawberries – about 1 pint (enough to fill the crust, heaping)
Pie Crust
Optional: Sugar-Free Cool Whip
"I Don't Mind the Sugar" Version
3 oz Strawberry Jello
3 oz Vanilla Cook and Serve Pudding
Strawberries – about 1 pint (enough to fill the crust, heaping)
Pie Crust – (I use frozen but you could make your own)
Optional: Whipped topping or Homemade Whipped Cream
Possible Substitutions:
Peaches with peach jello
Blueberries with blueberry or mixed berry jello
Mixed berries (blueberry, strawberry, blackberry) with raspberry or mixed berry jello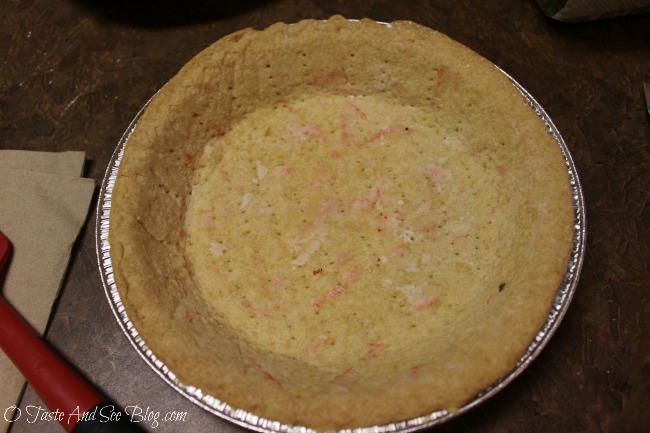 Place pie crust in pie pan and crimp edges
Using fork, prick bottom of crust several times
Bake according to package directions (about 10 minutes)
Remove and cool completely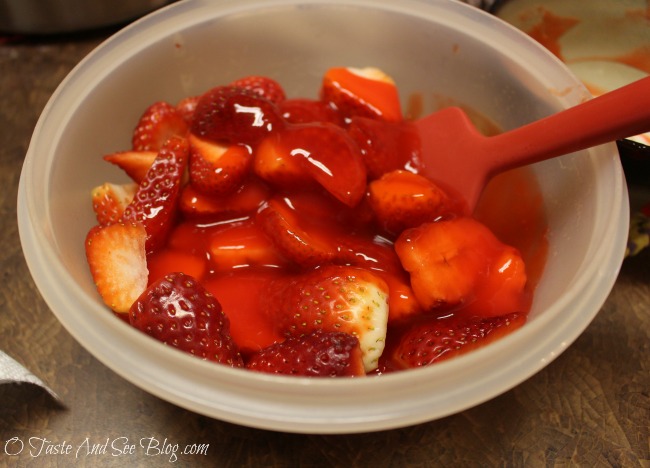 Meanwhile, hull and slice strawberryies. They can be left whole, sliced or halved, whatever you prefer.
Put in a medium bowl and set aside
In a small saucepan add pudding, Jello and 1 1/2 cups water
Bring to boil, stirring occasionally and allow to boil a couple of minutes until bright red, clear and glossy
Allow to cool just for a minute then pour over prepared strawberries, tossing to coat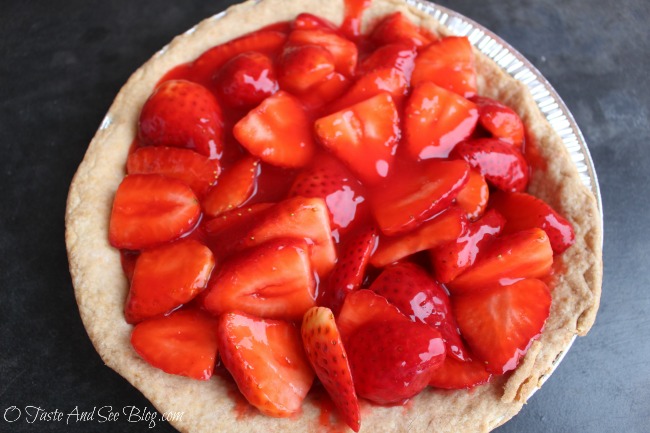 Immediately pour strawberries into prepared crust and place in refrigerator
Cover after it has chilled and allow to sit several hours (best if overnight) before serving
Top with a dollop of whipped cream (or Sugar-Free Cool Whip) and serve
Sugar-Free Strawberry Pie
2017-07-31 15:46:32
Serves 8
Great No-Sugar added, delicious dessert for diabetics, dieters or anyone. Versatile and can easily be made in a "Sugar-Added" option or with other fresh fruit.
Ingredients
"No-Sugar Added" Version
Sugar Free Strawberry Jello (.3 oz box)
Sugar Free Cook and Serve Vanilla Pudding (.8 oz box)
Strawberries – about 1 pint (enough to fill the crust, heaping)
Pie Crust
Optional: Sugar-Free Cool Whip
Instructions
Place pie crust in pie pan and crimp edges
Using fork, prick bottom of crust several times
Bake according to package directions (about 10 minutes)
Remove and cool completely
Meanwhile, prepare strawberries by hulling and slicing. They can be left whole, sliced or halved, whatever you prefer. Put in a medium bowl and set aside
In a small saucepan add pudding, jello and 1 1/2 cups water
Bring to boil, stirring occasionally and allow to boil a couple of minutes until bright red, clear and glossy
Allow to cool just for a minute then pour over prepared strawberries, tossing to coat
Immediately pour strawberries into prepared crust and place in refrigerator
Cover after it has chilled and allow to sit several hours (best if overnight) before serving
Top with a dollop of whipped cream (or Sugar-Free Cool Whip) and serve
Notes
**Very Important: You MUST get the Cook & Serve pudding. Instant WILL NOT work. Locally, the ONLY place I find the Sugar-Free Cook & Serve is at Walmart**
"I Don't Mind the Sugar" Version
3 oz Strawberry Jello
3 oz Vanilla Cook and Serve Pudding
Strawberries – about 1 pint (enough to fill the crust, heaping)
Pie Crust – (I use frozen but you could make your own)
Optional: Whipped topping or Homemade Whipped Cream
Possible Substitutions
Peaches with peach jello
blueberries with blueberry or mixed berry jello
mixed berries (blueberry, strawberry, blackberry) with raspberry or mixed berry jello
O Taste and See https://otasteandseeblog.com/