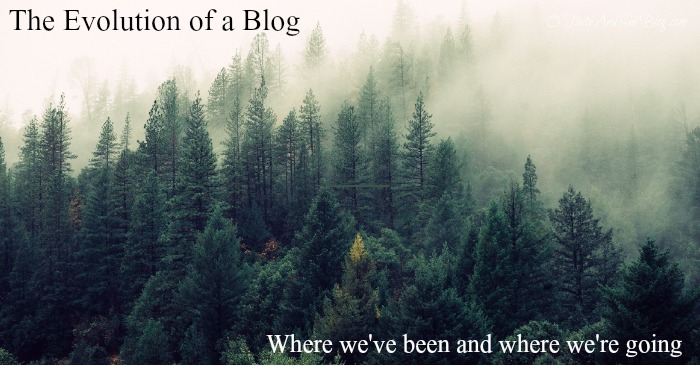 The Evolution of a Blog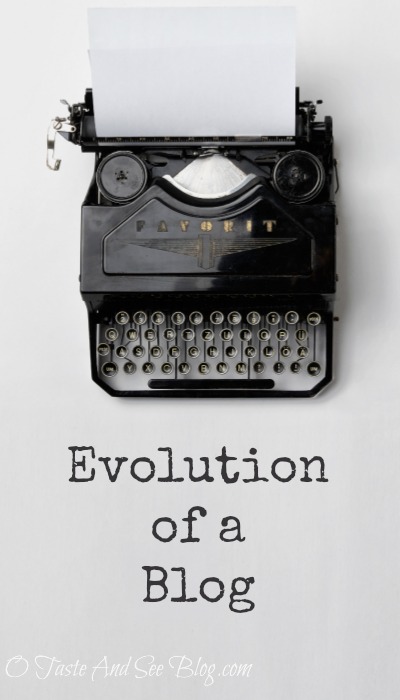 Today I'm sharing the evolution of a blog…. specifically THIS blog. Whether you're a long time, faithful reader or this is your first time here, I hope you'll indulge me while I reflect back over the last 4 years, maybe give a little insight on the lack of posts over the last year, and the direction and goals I have for the future. I apologize in advance for the length and lack of pictures.
It's hard to believe I started this blog 4 years ago today. Honestly, it was started somewhat on a whim. You see, I had an "idea" of what a blogger was and what kind of things they blogged about…and quite frankly, I was NOT interested. But then I met my good, IRL (in real life) friend, Esther, and found out she was (and still is) a blogger. She certainly didn't seem like my "idea" of a blogger (thankfully) and I began to read her blog, Laugh With Us, mostly just to get to know a little more about her. It was a fun place where she would talk about all the things that happen to her family.
I became curious about the whole "blogging" thing and began to ask her questions. She's very up front about the fact that she started her blog as a way to earn money. I had no idea you could actually make money writing a blog, but you can. This intrigued me a little and she seemed like she was having so much fun I began to consider the idea of starting a blog.
As I've often said, I don't do many things well but I can cook. So, I knew if I was going to have a blog it would need to be a food blog.
One day, I offhandedly mentioned to my husband that I was thinking about starting a blog. He said, "I think you should. You have a lot to offer."
He immediately suggested calling it "O Taste and See", which is taken from Proverbs 34:8, a special verse to our family. Being much more computer literate and techy than I, he went straight to the computer and began the process. Seriously, it wasn't 30 minutes later until my new web host was on the phone with me finalizing all the details. (At this point, I'm not even sure I could have told you what a "web host" was!)
And just like that, almost on a whim, O Taste and See Blog was born and I was THE. MOST. COMPUTER. ILLITERATE. blogger that ever lived!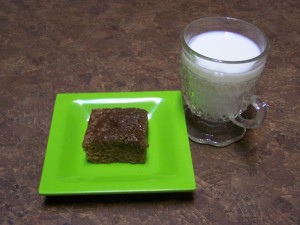 The next day I wrote my first post, Bullet Brownies. The pictures are terrible but I leave it up as a reminder of how far I've come and how much I've learned. And it didn't take me long at all to realize EXACTLY how much I had to learn. I've often said, "If I'd know how much I didn't know, I NEVER would have started a blog."
There were many tears! I took terrible pictures, I couldn't figure out editing, I only had one social media account and THE VOCABULARY!!!! That was the WORST! I felt completely illiterate…seriously. I remember one day, in total discouragement, asking Esther to explain something to me (not even sure now what it was). She graciously began this long and probably simple explanation. But when she finished I just looked at her and said, "I don't even understand what those words mean."
Thankfully, I got her typical response…a hardy laugh… which was exactly what I needed. Then she explained it all again, defining each term.
Knowing I could find just about anything by "Googling" it, I did just that and came across Bjork and Lindsay at Pinch of Yum. They became my blogging heros! I signed up for the Food Blogger Pro course and watched every video they had. (BTW, I highly recommend them if you are thinking of starting a blog)
Things began to get better, as most things do, with practice. I won't go into all the details and all the things I learned but I did learn and the opportunity to attend a blog conference (where I actually met Bjork and Lindsay, like I sat with them and have pictures and everything) was a HUGE blessing and extremely helpful.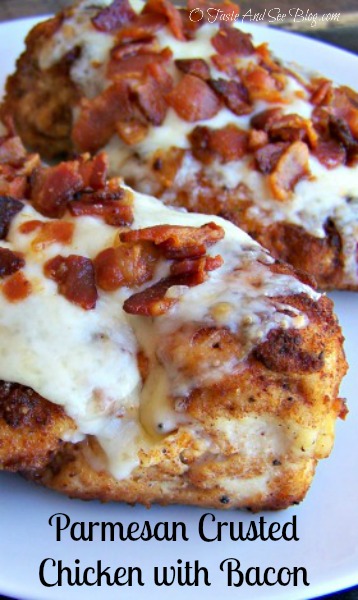 I'd been blogging slightly less than a year, posting everyday, promoting like crazy and it happened…. the thing every blogger longs for…. a post went VIRAL! Parmesan Crusted Chicken with Bacon! It started slowly but picked up steam pretty quickly allowing me the page views necessary to apply to work on sponsored posts. People ask how I got a post to go viral and honestly, I don't know. It has just been a blessing from the Lord!
I began to make a little money. I've heard other bloggers say they get flack from their readers about sponsored posts but I'm thankful to say I've never had one negative comment about the fact that someone has paid me or given me their product in exchange for a post. I decided early on, I would only take opportunities that were a good fit and promoted products or brands I believed in or could in good conscience promote. And, that's what I feel I've done.
A couple of years passed and I posted regularly, sometimes for compensation, sometimes not. When my oldest daughter got engaged and we only had 5 months to plan and pay for a wedding I became eternally grateful for this blog and the income and partnerships that came from it. Without this blog there's no way we could have afforded a wedding. It wasn't extravagant and we did many things ourselves but it was beautiful and again, this blog became a blessing from God!
And then….
What was intended to be a week off after the wedding to relax and spend time with out-of-town family and friends turned into a year of virtual… blog… silence.
Through a series of events (of which I will spare you the details) I began a love/hate (mostly hate) relationship with social media, one in particular. Sadly, bloggers rely heavily on social media, so you see my dilemma. I tried several times to write and it wasn't that I had nothing to say but I didn't have anything positive to say. My Mamma always told me (and I have told my children), "If you can't say something nice, don't say anything at all". So, I didn't.
Then recently I realized a few things:
1) My children WANT me to blog
My daughters are using this blog to carry on the traditions of our family with these recipes.
A friend of my daughter's wanted to make her one of her favorite dishes, macaroni and cheese. Where did this friend go to find the recipe my daughter loves? Right here!
All three of my children have encouraged me to blog again. My son has made a list of things he wanted me to blog this summer, my middle daughter stayed home from a weekly commitment to help me with a FB live video, and recently when I visited my married daughter (who lives 4 hrs away) one of the first things she said was, "I'm so glad you're blogging again."
2) Blaming social media for the evil that exists there is like blaming God for the evil that exist in the world.
Social media is just a platform, it is what people make of it. And while there's a lot of crap out there, most (sadly not all) social media channels were not created for that.
3) And a very wise person encouraged me to,"Be a light in that darkness."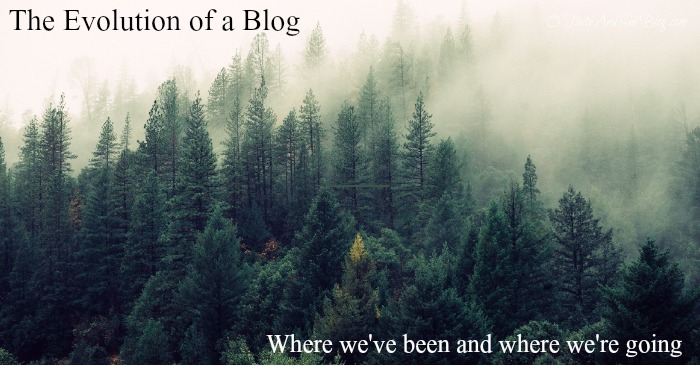 So, where do I go from here?
Good question!
Well, I am thankful to say that even after a year of very little posting, God has allowed my traffic to remain at a decent level. So, I'm not starting from scratch.
A re-direct. While I will still be posting plenty of recipes I'd like to add more travel (stay tuned for my up-coming trip to the International Balloon Festival in Albuquerque) and I'm considering a weekly (or bi-weekly) devotion post
Video…. It's where it's at. I have fought the idea of video, mostly out of fear of learning something new, but I have recently started doing Facebook Live and it's really pretty cool.
YouTube – I know, right! I'm seriously considering starting a YouTube channel. Cooking, of course. What do you think?
But for the immediate future I just want to be able to get a post or two out a week. I recently heard a preacher say, "It's all about just taking the next step." So, that's what I'm doing…. Just taking one step at a time and by God's grace and through His strength this blog will be whatever He intends it to be.
If you've made it all the way to the end….A HUGE THANKS!!!!
I'd love to hear your thoughts, ideas and suggestions.