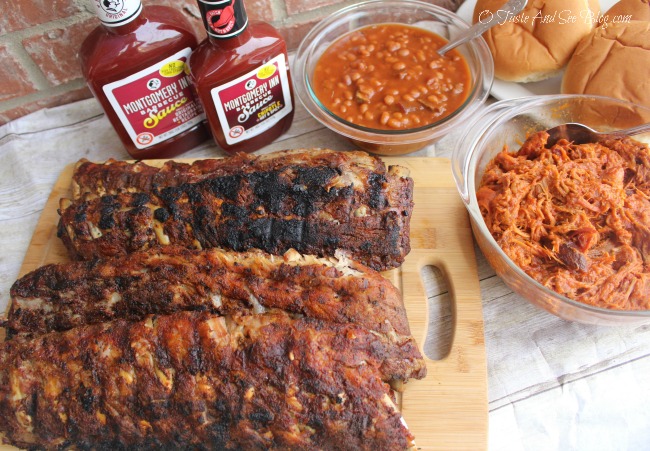 Time Saving Tuesday – Summertime Barbecue Bonanza
Special thanks to Montgomery Inn for providing the Summertime Barbecue Bonanza for our family to enjoy. All opinions are my own.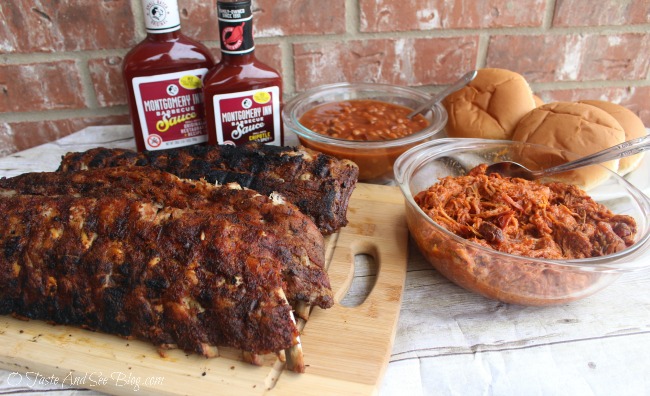 Our family LOVES grilling and smoking meat, but let's just be honest….it takes time. So, for today's Time Saving Tuesday I'm sharing the quickest and easiest way to enjoy the last warm days of summer with… delicious Barbecue that's ready in under 30 minutes!
Seriously, I had this whole meal on the table in less than thirty minutes! I'm not even kidding!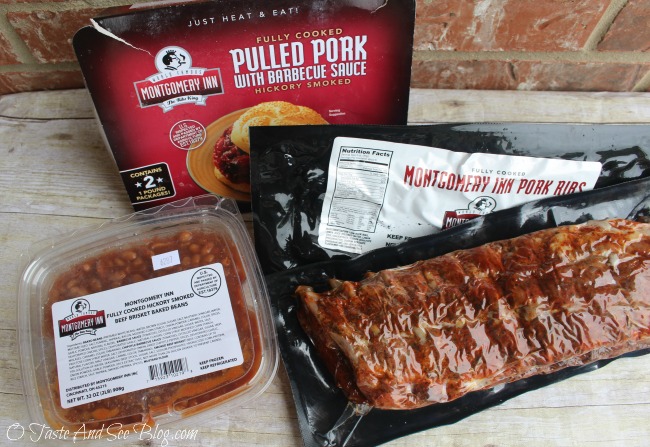 Recently, I received the Montgomery Inn Summertime Barbecue Bonanza package from the famed Montgomery Inn, Ohio's most recommended restaurant on Facebook. The Summertime Barbecue Bonanza is a fresh, all-natural, high-quality barbecue package that makes grilling healthy and basically foolproof….not to mention quick and easy!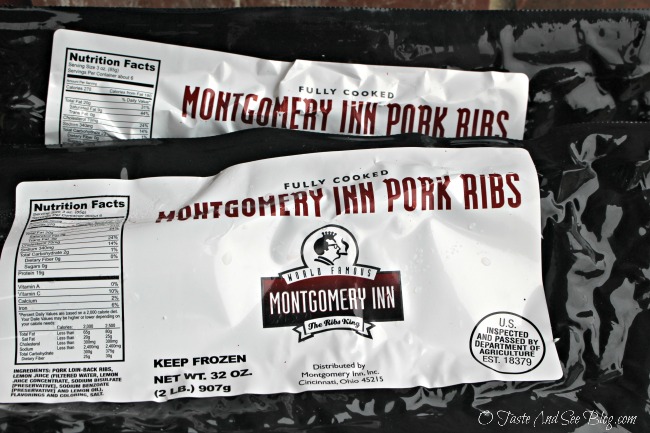 In this package we received four slabs of the family owned company's hand-rubbed ribs, two pounds of pulled pork, two pounds of brisket baked beans, a bottle of the original, sweet and tangy Montgomery Inn Barbecue Sauce and their newest addition to the family, the hot and spicy Chipotle Barbecue Sauce to top it off.
Let me just say… it was enough to feed a small army! It was easily enough for eight hungry, BBQ-loving adults.
The food is packed fresh, frozen and can be sent to most of the country in two days. It comes fully cooked so all you have to do is heat and eat! That's SERIOUS time-saving!
Give the grill master the day off. After the Montgomery Inn Summertime Barbecue Bonanza package is thawed, it can go from package to table in about 7 to 10 minutes.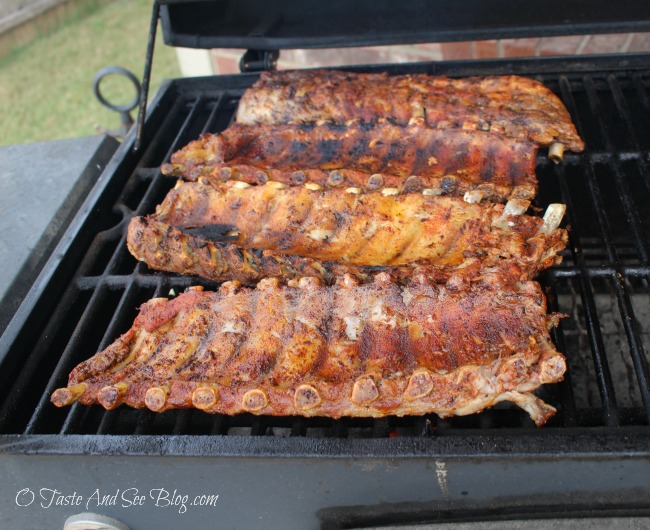 The ribs can be cooked in the oven or finished off on the grill. We chose the grill.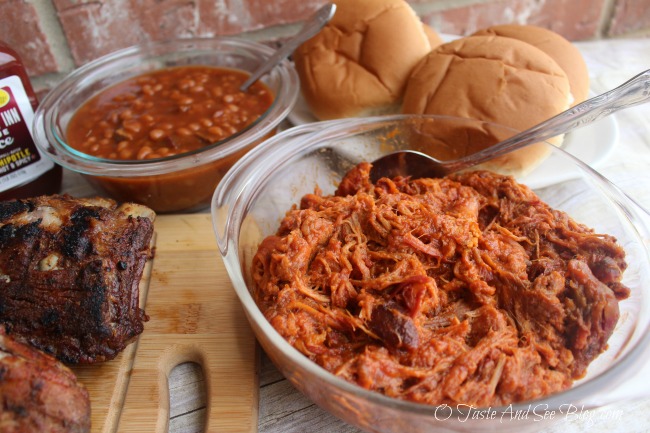 The pulled pork and baked beans are easy to prepare. Just follow the instructions included in the barbecue kit.
Sauces flavors are so regional and I enjoy almost all of them but the Montgomery Inn sauce reminded me of bbq I grew up eating in Georgia. As much as I love Texas brisket, it was like a taste of "home" with the delicious baby back ribs, pulled pork sandwich and….OH MY…the sweet and tangy sauce!
It was a split decision as to which was best…Original or Chipotle. These top-secret recipes are made in small batches with all natural ingredients, including tomato paste made exclusively from fresh California tomatoes. They are also 100% fat-free and contain no high fructose corn syrup. Just like you'd make them at home. Let's just say, both sauces been on the table several times since we finished off those ribs!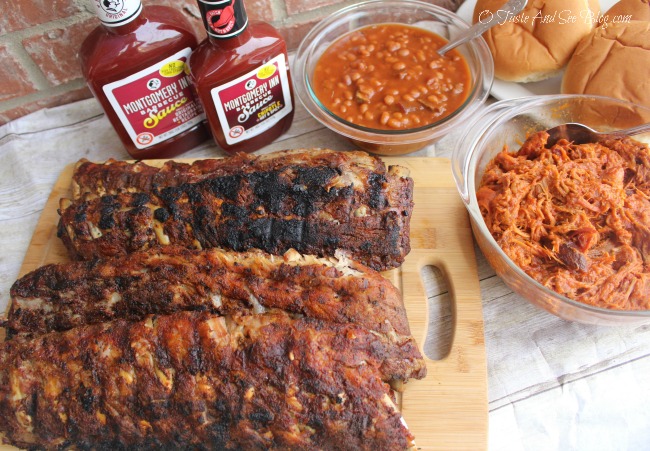 Until September 15th, Montgomery Inn is offering a $75 savings on this package. So you not only save time but money! Order online at Montgomery Inn or if you prefer, by phone at 1-800-USA-RIBS. Make sure you use Promo code: summerfun and item #004BB.
I love that this package can be delivered to my door and I can enjoy the taste of summer all year round!
Thanks again, Montgomery Inn, for the awesome meal! Our family LOVED it…I think yours will, too!