Tamale Pie
Time Saving Tuesday is back….finally!
Let's start with a little riddle…..
What combines the official Texas state food with one of the best Deep South foods?
Give up? Ok, I'll give you a hint…it's the recipe for this post. Tamale Pie!
If you've never heard of Tamale Pie, it's chili (the official state food of Texas) topped with cornbread (a staple in the Deep South) and it's an amazing one dish meal! I served my Tamale Pie as a quick and easy lunch but it's perfect for dinner, a potluck or a fun game day food.
Here's the Time Saver….
For this recipe I used Progresso chili and boxed cornbread mix. I made it in individual oven proof bowls so everyone got their own personal pie. It could easily be made in one large casserole dish, if you prefer. We love chili with meat, so I used Progresso Smokehouse Pork and Beef with Chili Beans, but there is a Vegetarian style chili as well.
My family enjoyed our Tamale Pie very much and my son was asking for it again before lunch was even over. Good thing I have a coupon for $1 off!
Don't forget to enter the giveaway (at the end of the post) for a Progresso Prize Package worth $25!
Here's the Recipe:
1 bag Progresso Chili (your choice of flavor)
1 box corn muffin mix
1 egg
1/3 cup milk
oven-proof dishes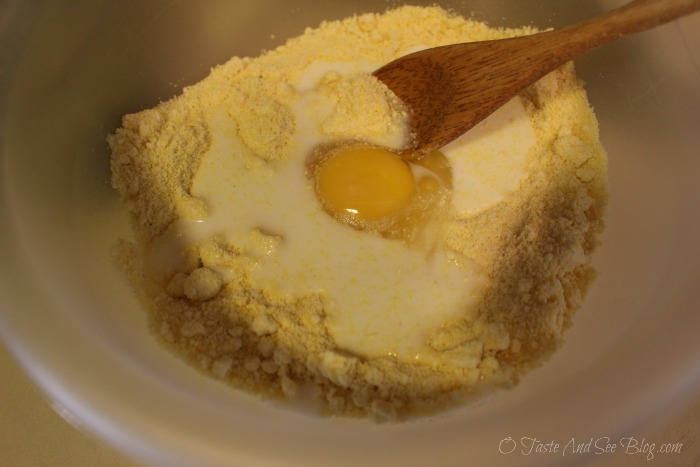 Preheat oven to 400 degrees
Combine corn muffin mix, egg and milk in medium bowl
Stir until well combined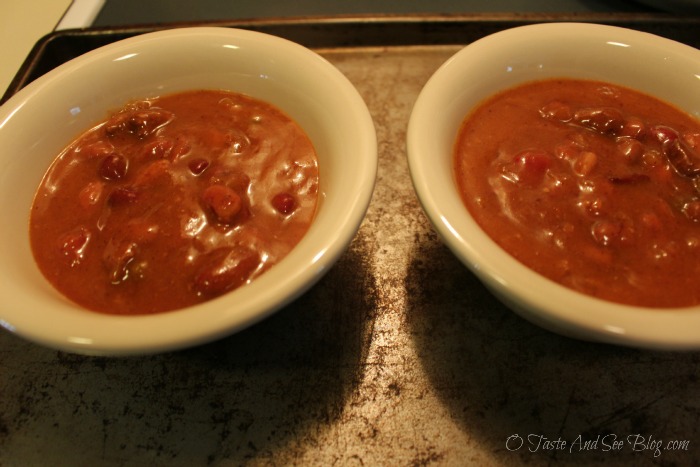 Evenly divide the Progresso chili between bowls
*I used 2 but it will depend on how large your bowls are*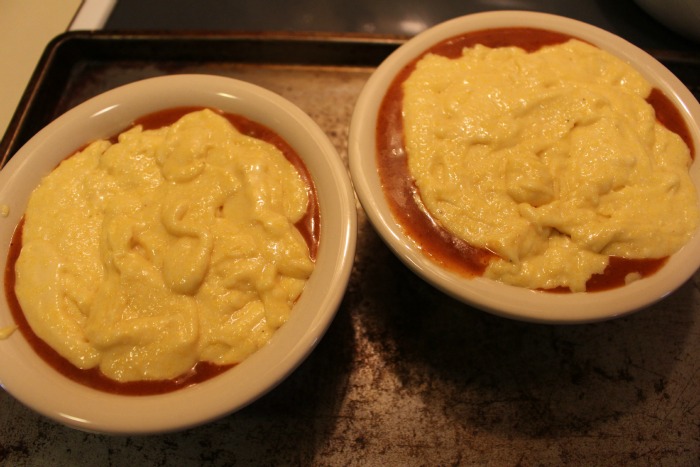 Top with prepared corn muffin mix
Place bowls on a baking sheet, just in case you have an overflow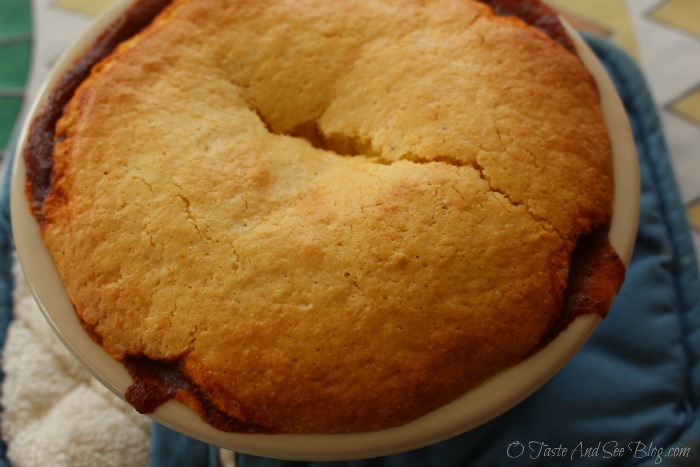 Bake at 400 degrees about 15-20 minutes, until cornbread is completely done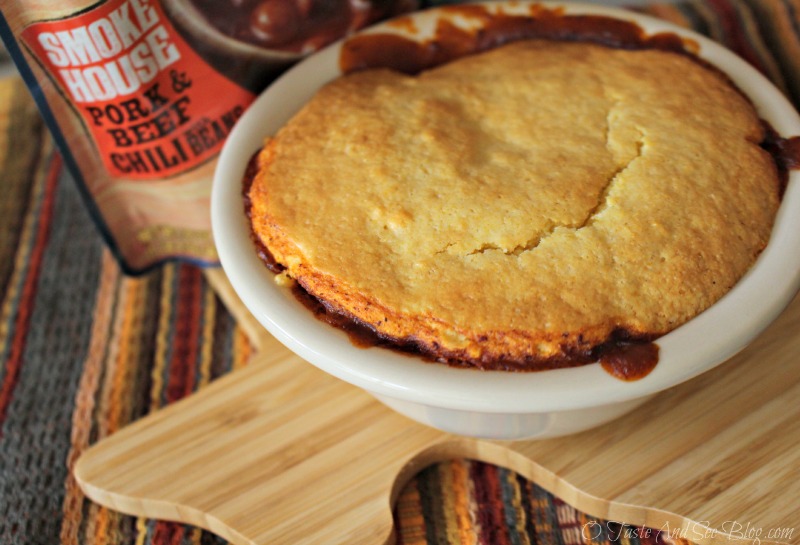 DON'T FORGET THE $1 OFF COUPON!
And now for the Giveaway!
Visit Progresso's Recipe page then come back and leave a comment.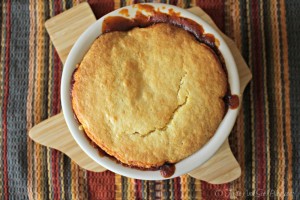 Tamale Pie
2015-10-02 19:10:27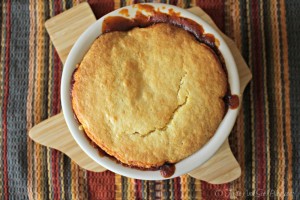 Serves 2
Ingredients
1 bag Progresso Chili (your choice of flavor)
1 box corn mufin mix
1 egg
1/3 cup milk
oven-proof dishs
Instructions
Preheat oven to 400 degrees
Combine corn muffin mix, egg and milk in medium bowl
Stir until well combined
Evenly divide the Progresso chili between bowls
Top with prepared corn muffin mix
Place bowls on a baking sheet, just in case you have an overflow
Bake at 400 degrees about 15-20 minutes, until cornbread is completely done
O Taste and See https://otasteandseeblog.com/
// ]]>